A glass of wine with great friends, over a date night dinner, or at the end of the long week can be exactly what you need.
Luckily Nashville has you covered with extensive lists all across the city for every wine lover.
The Best Wine Bars in Nashville
The Authentique
Here is a cozy and dimly lit intimate environment to taste through a delicious collection of wines.
The Authentique is a family-owned and operated French-inspired wine bar in East Nashville.
You're surrounded by a moody and romantic interior, creating a unique tasting experience each time you visit.
The wine list includes 50 options ranging from sweet whites to dry reds and everything in between.
To pair, they have a selection of cheeses, charcuterie, desserts, and luxury fare. The Authentique is a French wine lover's dream.
Location: 925 Gallatin Ave, Ste 103, Nashville, TN 37306
Di'Vine House
No matter the time of day, you'll find a welcoming atmosphere at this wine bar and cafe.
di'Vine House focuses on responsibly sourcing all ingredients, so you'll find local wines on the list.
The experience at this wine bar is eclectic and upscale, with a perfect location to relax and share conversations with friends but also a cozy work environment. The best part about this experience is the wine on tap.
With this system, you'll have the freshest taste in every glass. These selections range from reds to whites, roses, and even some sparkling options. di'Vine House is the perfect place to unwind, read a book, and enjoy a great glass of wine.
Location: 2320 West End Ave, Nashville, TN 37203
Etch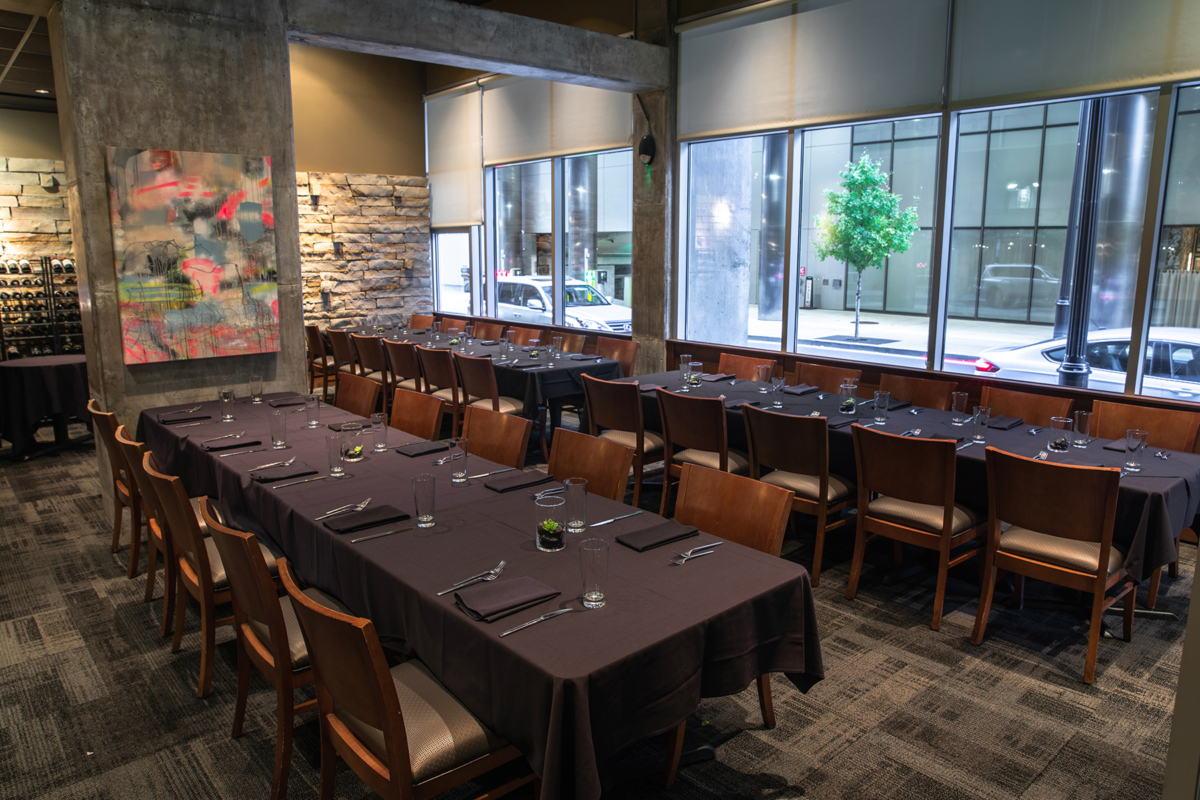 All your dining dreams come to life with this upscale open-kitchen concept.
Etch is the perfect combination of eclecticism and luxury with a heavy emphasis on wine.
The menu here is globally inspired, so along with the diverse dishes, you'll find a matching wine list.
You'll find this lively spot in downtown Nashville making it the perfect place to start your night or end a long week.
The wine list consists of options available by the glass or bottle, with growing regions from around the world lining the page.
With over 100 options to taste, Etch is the only place you'll need to go to try a new wine.
Location: 303 Demonbreun St, Nashville, TN 37201
Lou/NA
Sleek, modern, and the perfect place to sip on a glass of wine while overlooking Music City.
Lou/Na is a rooftop bar and restaurant at the top of the Grand Hyatt with a wine list that's as impressive as the views.
Twenty-five floors above the city, you'll be in awe of the stylish bar and patio, complete with fireplaces perfect for chilly nights.
Here you'll have the chance to enjoy a variety of wines by the glass or bottle in an environment perfect for date night or while out with friends.
Lou/Na is an unforgettable rooftop wine bar experience you won't want to miss out on.
Location: 1000 Broadway, Nashville, TN 37203
Lola
Here is a neighborhood bar with a Spanish-inspired vibe and a wine list to match.
Lola transports you to Madrid without ever leaving Nashville with a one-of-a-kind environment influenced by the Spanish city.
Along with crafty cocktails and tasty plates, you'll find a wine list that frequently changes, always featuring a diverse selection to pick from.
Some are available by either the glass or bottle, but they have an even more extensive list of offerings by the bottle only.
Plus, there's always a manager's selection which is updated daily. Lola will indulge in your need to taste wine around with world without going anywhere at all.
Location: 4401 Murphy Rd, Nashville, TN 37209
Love & Exile Winery and Bar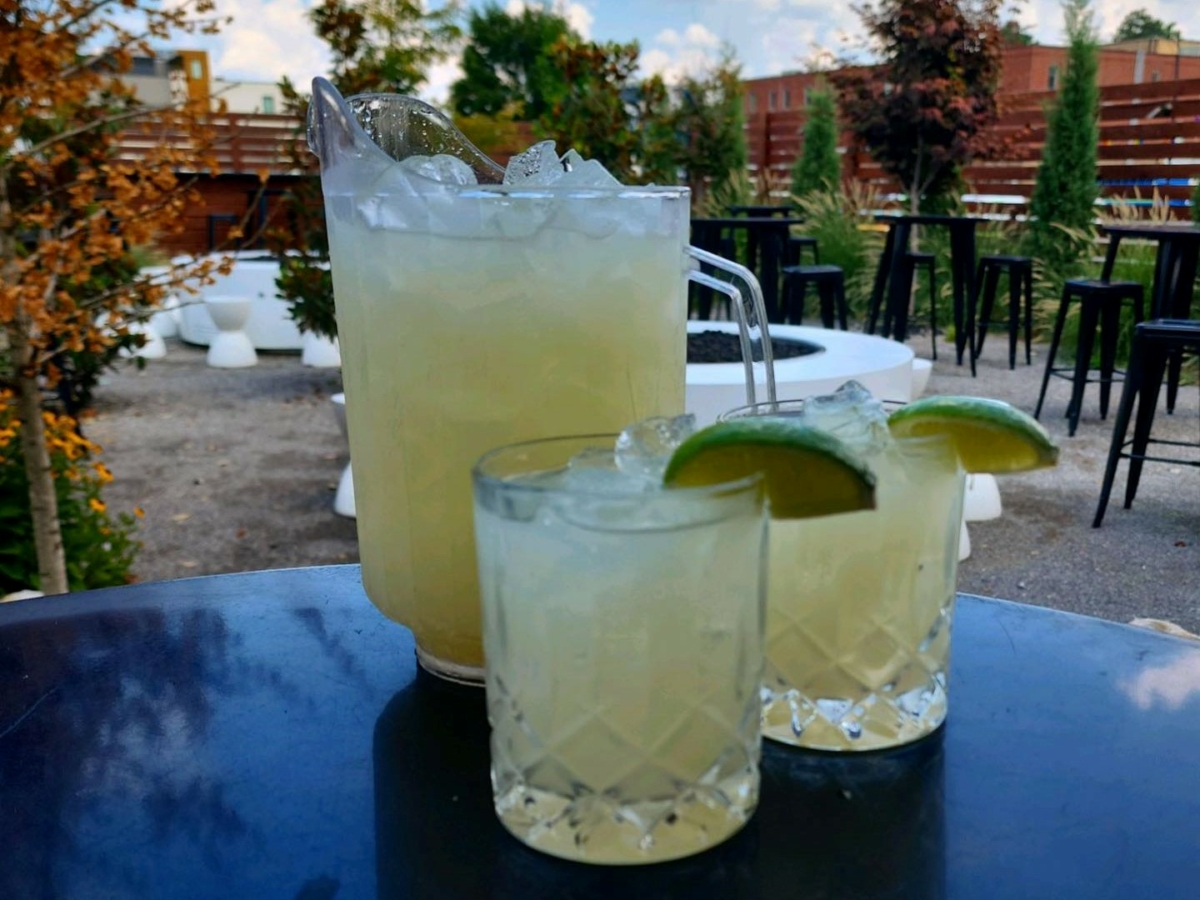 Less than a mile from downtown Nashville you'll find this vibrant winery perfect for tasting new and local wine.
Love & Exile Winery and Bar is a triple threat as a working winery, restaurant, and event space.
This is the perfect place to gather with a group as the menu is filled with shareable plates and a diverse rotating wine list.
Each selection is available by the glass or bottle, and they even offer a few canned wine options.
Plus, during happy hour, they offer 50% off wine by the glass. Love & Exile Winery and Bar is a unique way to drink local wines in a lively location.
Location: 5026 Centennial Blvd, Nashville, TN 37209
Lou Nashville
At this local Nashville restaurant, they have everything you need, from shareable plates and weekend brunch to a fine selection of wine.
Lou Nashville is well known for the weekend meals they serve but should have notoriety for the roster of natural wines.
This all-day gem is perfect for any occasion and any group, with options on the menu everyone will love.
While the menu isn't as extensive as other wine bars in the city, it's full of spectacular choices for every palate.
These highlight some of the best natural wines from regions across the globe available by the glass or in a full bottle.
All natural wine in an environment perfect for gathering, lou nashville is everything you need in a wine bar.
Location: 1304 McGavock Pike, Nashville, TN 37216
Sixty Vines
Here is a casual, vibrant, and airy spot where you'll find delicious shareable plates and where the wine is constantly pouring.
Sixty Vines offers wine on tap in an effort to make the beverage more fun than complicated.
They believe great food and wine go hand in hand, which is why you'll find both at their spacious venue.
No matter what taste you're after, from sweet to dry, red to white, this wine bar is sure to have something you'll love. Sixty Vines is the perfect location for all wine drinkers, novices, and experts alike.
Location: 5055 Broadway, Ste 3200, Nashville, TN 37203
Van Gogh's Wine Bar
In an unsuspecting location, you'll find this intimate wine bar in a renovated home.
Van Gogh's Wine Bar is a blue building where you'll find an emphasis on wine and craft beer in a cozy and welcoming environment.
The highlights here include their beer garden, which is animal friendly, and their house-made sangria, the perfect addition to any night out.
At this home-turned-bar, you'll feel like you're spending the evening in a friend's living room with a comfortable atmosphere and great glasses of wine to pick from.
Van Gogh's Wine Bar is a gem all wine lovers won't want to miss.
Location: 1112 Woodland St, Nashville, TN 37206
Wine Down Nashville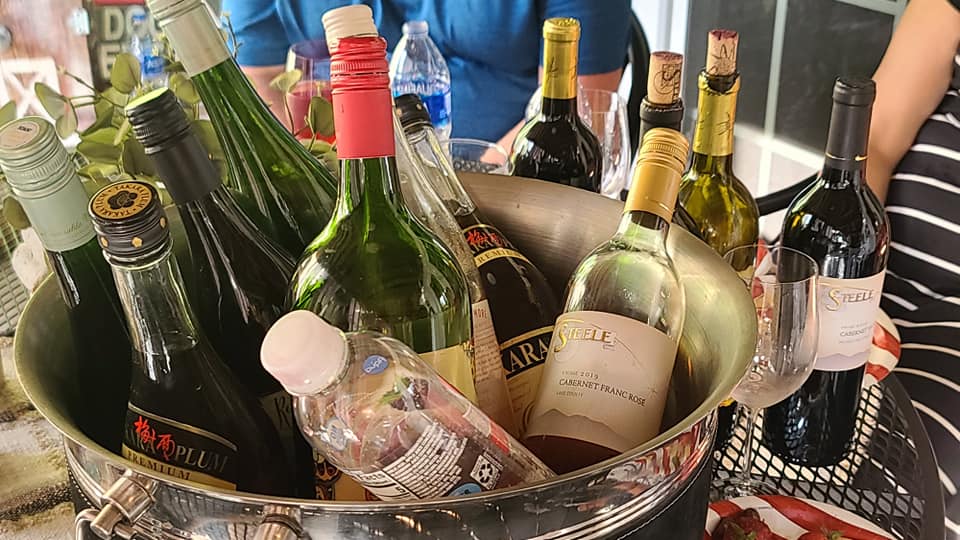 Get the best of Nashville at this local music-themed restaurant and wine bar.
Wine Down Nashville was built by musicians and wine lovers who wanted to bring the two together under one roof.
Here you'll find rotating events that include live local bands, some of who may just become the next of Nashville's big stages.
This boutique wine bar focuses on lesser-known labels, but there's a diverse list, so you're sure to find something you love.
No matter the group you're with, be sure to stop into Wine Down Nashville for entertainment to go along with a delicious glass of wine.
Location: 1016 Woodland St, Nashville, TN 37206
Final Thoughts
Find a new favorite label or sip on a well-known favorite. The wine bars across Nashville are ready for you to indulge in any time of the week.