When it's date night, the restaurant you pick needs to have the perfect ambiance and terrific menu. Luckily along with all the other top restaurants in Nashville, there are plenty perfect for a romantic date night experience.
The Best Date Night Restaurants In Nashville
Blanco Cocina + Cantina

This stylish and modern restaurant will offer a new take on taco night.
Blanco Cocina + Cantina creates a laid-back party atmosphere perfect for sipping on one of their craft drinks and pairing it with their crave-able and shareable plates.
Get cozy in a booth seat or pull up a couple of stools at the bar; either way, you'll get to indulge in delicious Mexican-inspired plates in an environment perfect for date night.
Get your night started with house-made margaritas and their warm queso before moving on to more substantial entrees. Blano Cocina + Cantina is the perfect spot for a Mexican-inspired date night.
Location: 530 Broadway, Nashville, TN 37203
Church + Union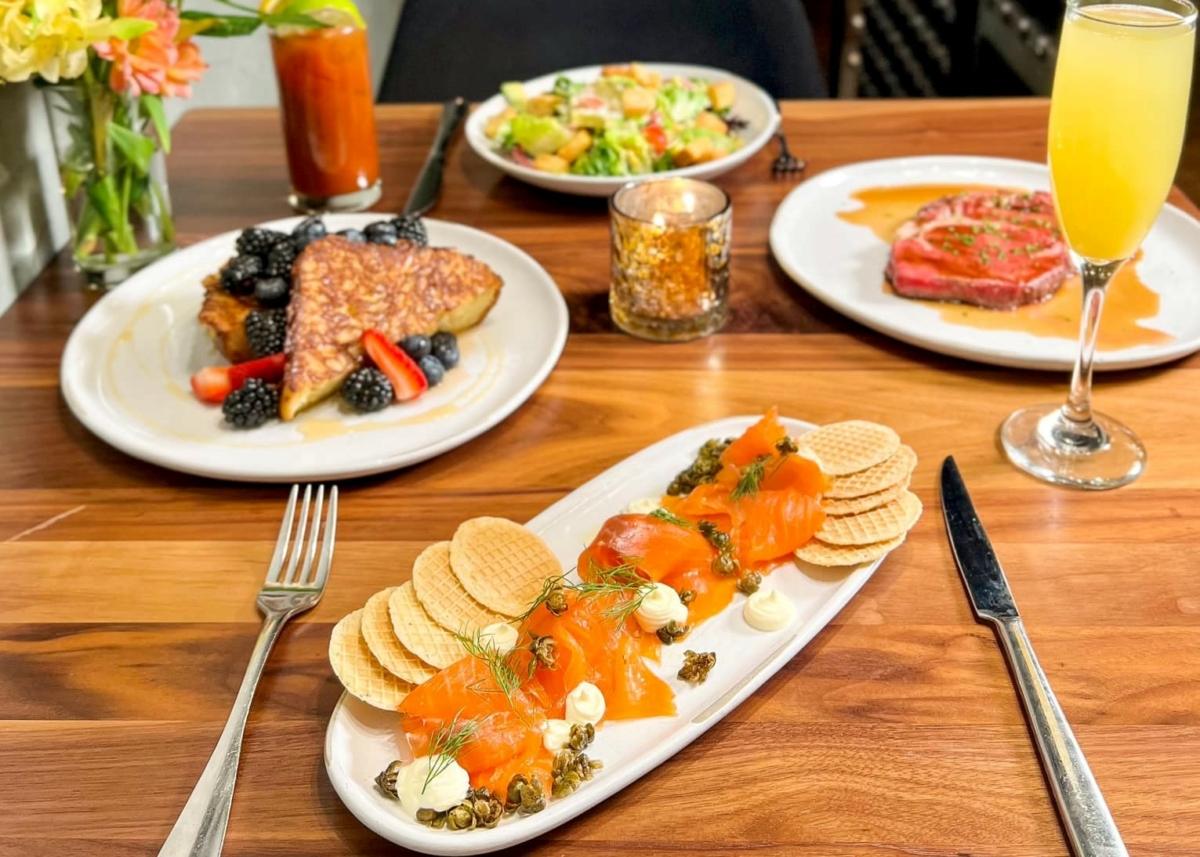 Find a mix of industrial and urban chic all under one roof with this popular Nashville upscale restaurant.
Church + Union offers a selection of locally sourced meals to pair with their crafted cocktails and handpicked wine list.
An evening out here starts with a unique environment that combines the industrial lines of a renovated warehouse and more luxurious elements such as floor-to-ceiling liquor on glass shelves, a marble bar top, and more.
The menu will impress you, too, with elevated renditions of your favorite dishes. Church + Union is a great option for your next Nashville date night.
Location: 201 4th Ave N Ste 101, Nashville, TN 37219
Fleming's Prime Steakhouse + Wine Bar
This American steakhouse chain may not be exclusive to Nashville, but its still a terrific spot for a classic steak date night.
Fleming's Prime Steakhouse + Wine Bar is the perfect place to relax and unwind with your significant other while indulging in delicious cuts of meat and delightfully paired drinks.
Throughout the week, you'll find ample specials, including a Twosday special each Tuesday. Perfect for a midweek date night, you'll get deals on a 3-course dinner for two.
They focus heavily on the wine, and it creates the perfect addition to the red meat meal. Flemings Prime Steakhouse + Wine Bar is always a good option for a date night dinner.
Location: 2525 West End Ave Ste 220, Nashville, TN 37203
Germantown Cafe

Just like the name states, you'll find this popular date-night spot in the heart of the historic Germantown neighborhood.
Germantown Cafe is a southern cafe go-to that features an eclectic menu and skyline views of the city.
For more than 20 years, this neighborhood bar has been a lively place to grab a meal any night of the week, and the sleek atmosphere makes the perfect backdrop for a night out with your significant other.
Staying true to its roots, the menu here is inspired by Southern cuisine, so you'll find lots of comfort food classics on the menu. Germantown Cafe is a local go-to for date night.
Location: 1200 5th Ave N, Nashville, TN 37208
Josephine
Here you'll find a combination of American cuisine, a terrific wine list, and stylish space.
Josephine is the perfect example of a date-night restaurant with its upscale menu and wine pairings in an intimate atmosphere.
You'll find this popular spot in the vibrant 12 South neighborhood with roots in Southern cuisine. The chef on staff has earned two James Beard nominations making him an impressive force in the kitchen.
The wine list is carefully selected by an in-house sommelier to pair with the incredibly crafted menu. Josephine is the only place you'll need for a perfect date every time.
Location: 2316 12th Ave S, Nashville, TN 37204
Margot Cafe + Bar
Find a combination of French and Southern at this comfortable little bistro.
Margot Cafe + Bar is just five minutes from downtown making it convenient without being right in the middle of all the commotion.
The menu here changes daily as they focus on local and seasonal ingredients to create their incredible food options. Freshness and simplicity are at the heart of every dish on the menu.
This restaurant is also found in a charming renovated service station that dates back to the 1930s for a unique vintage feel.
The brick patio, open-air dining, marble bar, and flower-filled gardens are the perfect backdrop for your next date.
Location: 1017 Woodland St, Nashville, TN 37206
The Optimist

With multiple seating options across two floors and the best seafood around, it's hard not to plan an evening at The Optimist.
They feature not only spacious dining rooms but a breezy patio space and a luxurious upstairs bar so you can curate the environment to the night you're trying to have.
Placed in a renovated historic building, you'll be surrounded by charm and impressed with the modern accommodations.
You've never experienced a meal or space quite like this. Be sure to reserve a table at The Optimist for your next seafood date night.
Location: 1400 Adams St, Nashville, TN 37208
Sinema

Just 10 minutes from downtown and located in a renovated movie theater, you've never had date night quite like this.
Sinema Restaurant and Bar provides a menu that's a contemporary approach to classic American meals.
You'll be taken back to another time as the nostalgia-inducing environment brings a feeling of comfort.
The timeless dishes here have been elevated by a careful hand to offer a delicious selection of unique plates.
Enjoy the new version of the historical Melrose Theater and the meals served for your next date night at Sinema.
Location: 2600 8th Ave S #102, Nashville, TN 37204
Sunda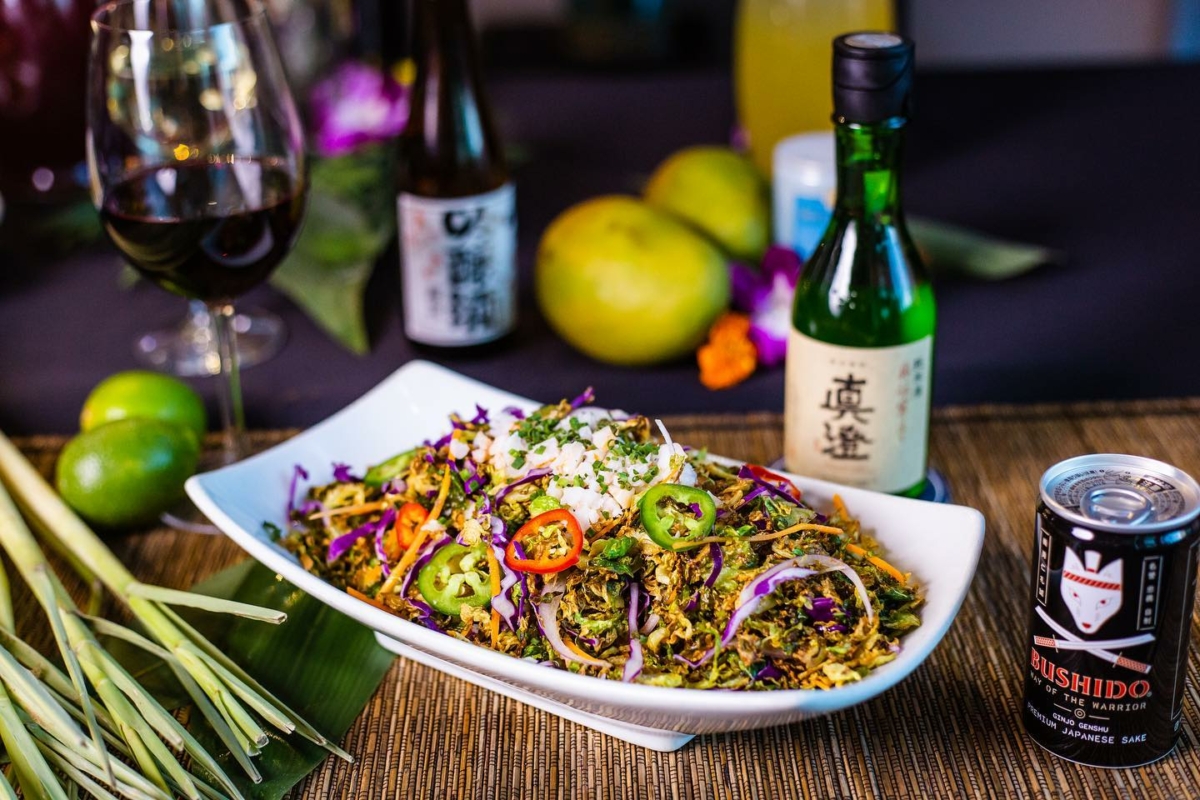 One of the city's favorite restaurants for many reasons, being a perfect date-night spot can just be added to that list.
Sunda New Asian focuses on an elevated menu of entirely Asian-inspired plates in an environment that will perfectly complement your intimate evening.
Originally inspired by a lifetime of travel through South Asian countries, this restaurant combines flavors and techniques from each to bring you a unique menu.
They take culturally classic dishes and give them new life by upgrading ingredients, technique, and presentation.
Try out new cultural cuisine, or just enjoy the elevated environment that Sunda has to offer for your next date night.
Location: 592 12th Ave S, Nashville, TN 37203
5th + Taylor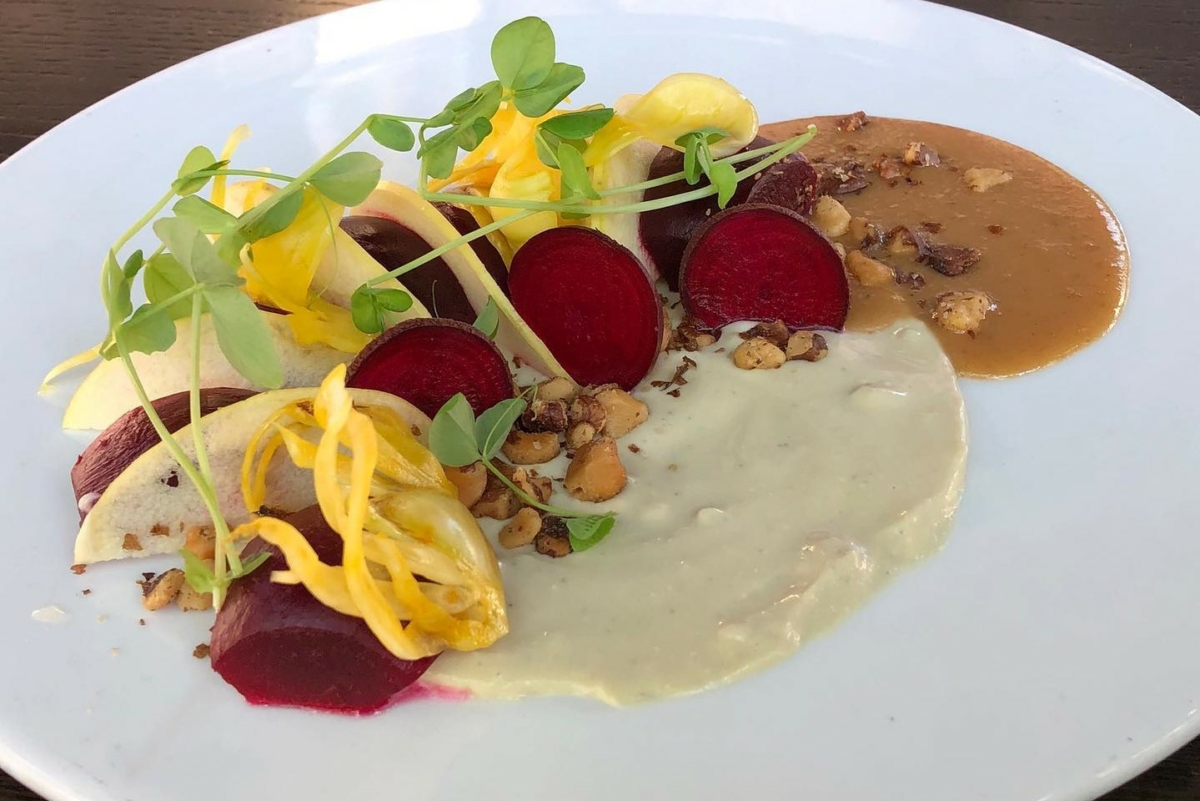 Experience a menu created by Chef Daniel Lindley that pays homage to the traditional American meal.
5th + Taylor will be a unique date-night experience filled with comfort and nostalgia as you both indulge in classic American family meals that have been given new life.
The menu evokes a sense of familiarity as you dine on dishes that take you back to classic Southern kitchens.
These warm and hearty dishes will be the perfect addition to a date night, bond over a shared love for classic food and the memories they conjure. 5th + Taylor will be the perfect addition to your date night dinner routine.
Location: 1411 5th Ave N, Nashville, TN 37208
Final Thoughts
Date night can go from boring to elevated when you book a reservation at these top date night spots all around the city of Nashville.