On a hot day, there's not much that beats a cold and tasty margarita. Luckily the city of Nashville has plenty of spots perfect for indulging in the perfect summer drink.
The Best Margaritas in Nashville
Bakersfield

Here you'll find tacos, tequila, and whiskey. Could you ask for anything more?
Bakersfield serves up authentic Mexican street fare along with craft cocktails that will be the perfect addition to your week.
Here margaritas are more common than any other drink served, and you'll be impressed with the options they offer on the menu.
They like to keep things simple when it comes to food, but the drinks are a little more extravagant.
Five different margarita options are listed on the menu, but they're happy to come up with another concoction if those don't meet your fancy.
Bakersfield is a great option for margaritas in Music City.
Location: 201 3rd Ave S, Nashville, TN
Bartaco
Another restaurant focused on upscale Mexican street food; you'll find a delicious list of options at this Nashville restaurant.
Bartaco is a stylish spot serving up some of the best margaritas you'll find in the city.
Along with their creative tacos, unlike any others you'll find in Nashville, they have an equally impressive list of drinks, including margaritas.
They feature two specialty margaritas that are house recipes, but they're happy to create a flavor combination other than what's listed. Bartaco is a go-to in Nashville for tasty margaritas and snacks.
Location: 2526 12th Ave S, Nashville, TN 37204
Blanco Cocina + Cantina
This national chain focuses on Mexican cuisine in a more upscale presentation while keeping the atmosphere similar to a laid-back party.
Blanco Cocina + Cantina serves up crave-able dishes along with tasty drinks like their margaritas.
They even have a section of the menu dedicated to this classic Mexican tequila-based drink. With 8 different options that all include different flavors and combinations, it will be hard to pick a favorite.
Blanco Cocina + Cantina is the perfect place in Nashville to enjoy a classic margarita and find your bliss in this urban setting.
Location: 530 Broadway, Nashville, TN 37203
Chopper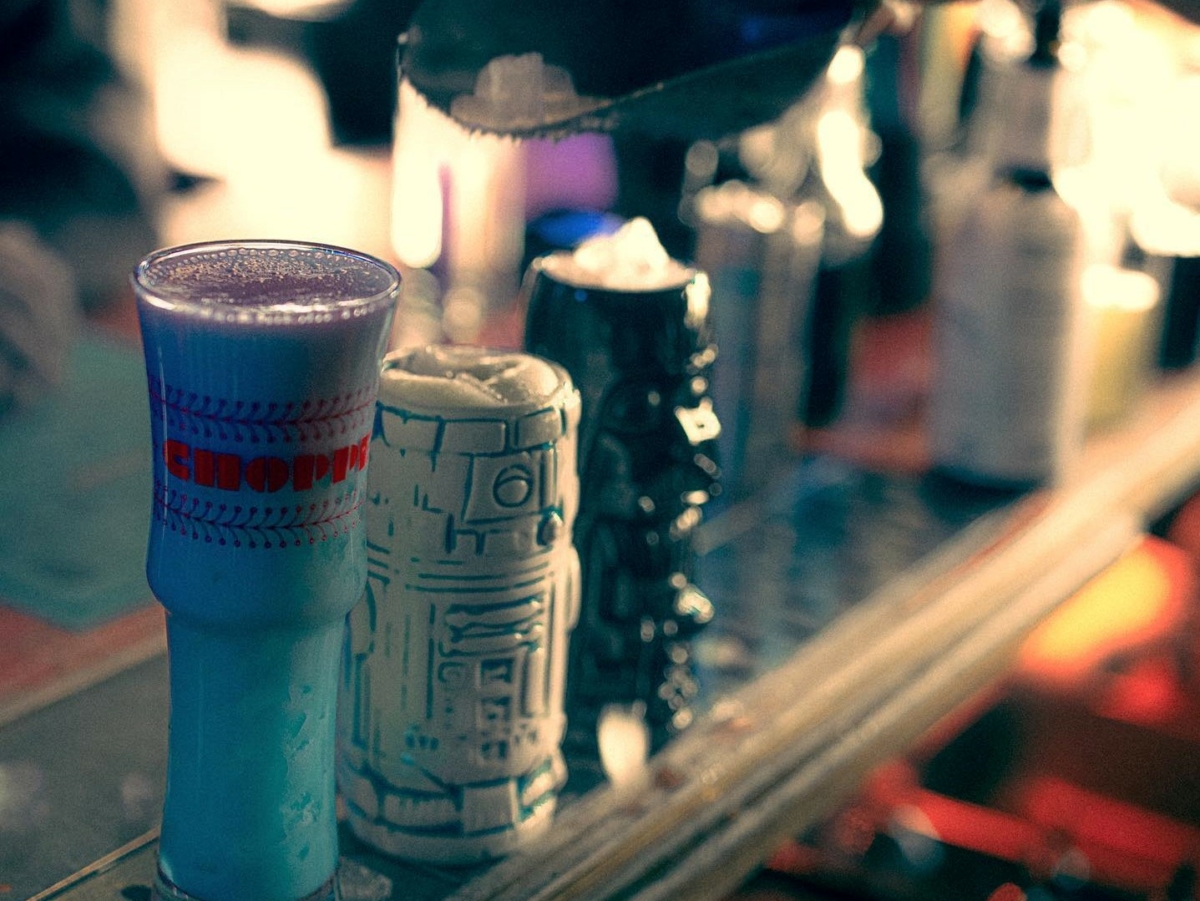 This unique tiki-bar atmosphere is unlike any other experience you'll have in Music City and doubles as one of the best places to get a delicious margarita.
Chopper is a colorful and festive bar where you'll find a combination of tropical and Christmas all under one roof.
Alongside a Mexican food truck outside, you'll be able to order and indulge in one of their crafted margarita drinks or, as the bartender, craft a unique one based on your tastes.
They feature topical flavors and drink options you'd expect at a resort, making Chopper feel like a vacation in a glass.
Location: 1100 B Stratton Ave, Nashville, TN 37206
Chuy's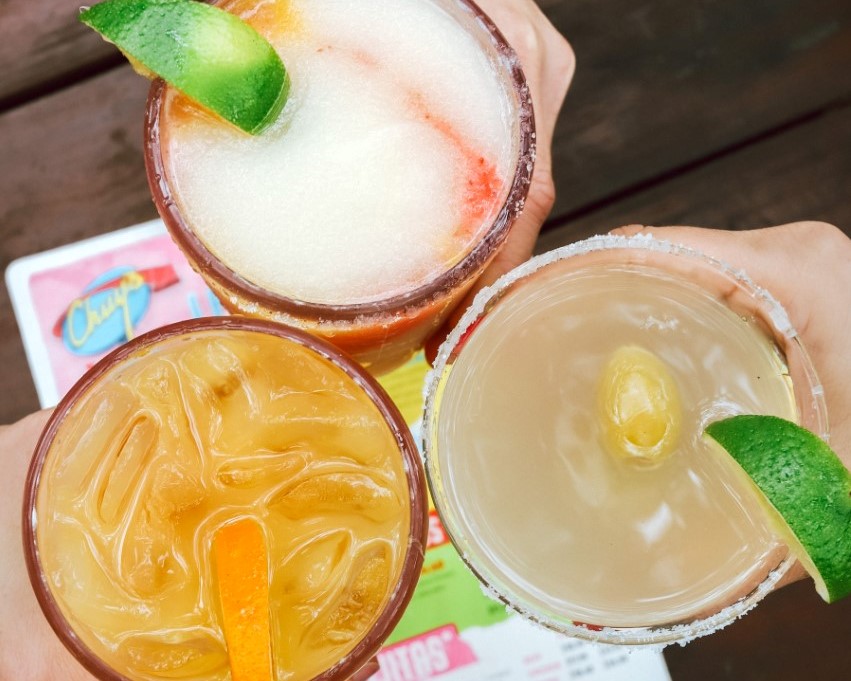 Here you'll find a Tex-Mex restaurant chain with locations all across the nation that's well-known for larger-than-life burritos and tasty cocktails.
Chuy's features a kitschy environment decked out in Elvis-themed decor that almost contradicts the Mexican-inspired menu.
However, their margaritas are easily some of the best in the city and are part of what makes this Tex-Mex restaurant such a go-to.
They feature 4 classic marg options on their menu, but the options are endless with their seasoned bartenders.
Enjoy a classic, skinny, flavored, or specialty version of the tequila drink. Chuy's is always a great option to indulge in delicious margaritas in Nashville.
Location: 1901 Broadway, Nashville, TN 37203
Mas Tacos Por Favor
This little no-frills spot proves that what you look like on the outside doesn't determine the quality inside.
Mas Tacos Por Favor is a simple tiny spot serving up delicious authentic Mexican food along with classic drinks like margaritas.
Along with these traditional taco offerings, which include pulled pork, avocado, chicken, and more, you'll be able to sip on a tasty tequila-based margarita to wash it down.
While they're often considered one of the best places to get tacos in the city, the drinks will keep you coming back too. Mas Tacos Por Favor is a go-to for locals and visitors alike.
Location: 732 McFerrin Ave, Nashville, TN 37206
Pancho + Lefty's Cantina
This local Nashville restaurant includes a couple of locations around the city of Nashville but no matter what spot you choose to go to; you'll be impressed with their selections.
Pancho + Lefty's Cantina includes a delectable menu of classic items like tacos, nachos, specialty dishes, and everyone's favorite, the margarita.
One of the most popular items ordered at either of their locations, they feature nine different margaritas to pick from, ranging from sweet to spicy, even some that offer both flavors.
The unique combinations made at the bar of Pancho + Lefty's Cantina will keep you coming back again and again.
Location: 4501 Murphy Rd, Nashville, TN 37209
Pushing Daisies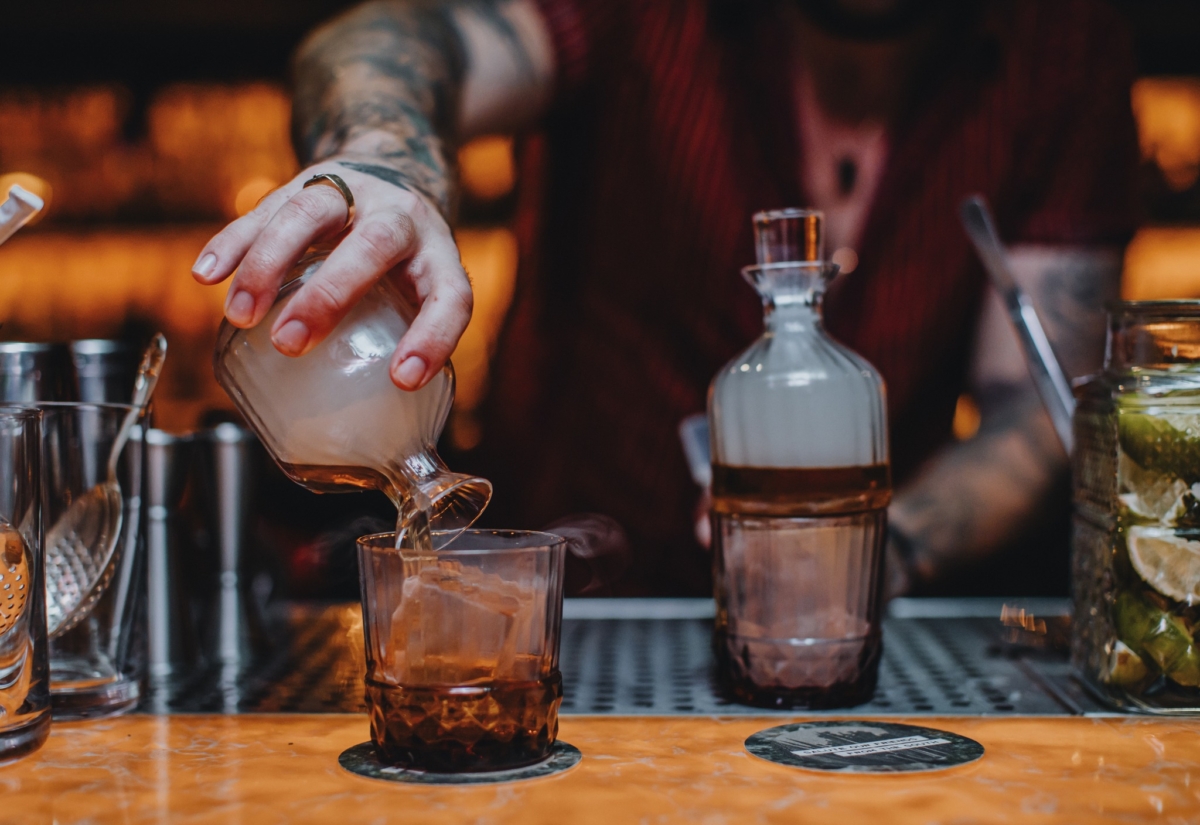 Just a two-minute walk from the historic Ryman Auditorium, you'll find yourself at this underground margarita bar.
Pushing Daisies is a cocktail bar in the heart of Nashville that is dedicated to crafting gorgeous and elusive drinks.
This may be the most extensive menu of tequila-based drinks in the city, with over 10 different margarita combinations to enjoy.
It will be hard to choose, but you'll get to pick from skinny, flavored, spicy, and so many more flavor combinations, all crafted into the traditional margarita style.
Pushing Daisies is a unique drink lounge that will become a favorite for any margarita lover.
Location: 570 Broadway, Nashville, TN 37203
Rosepepper Cantina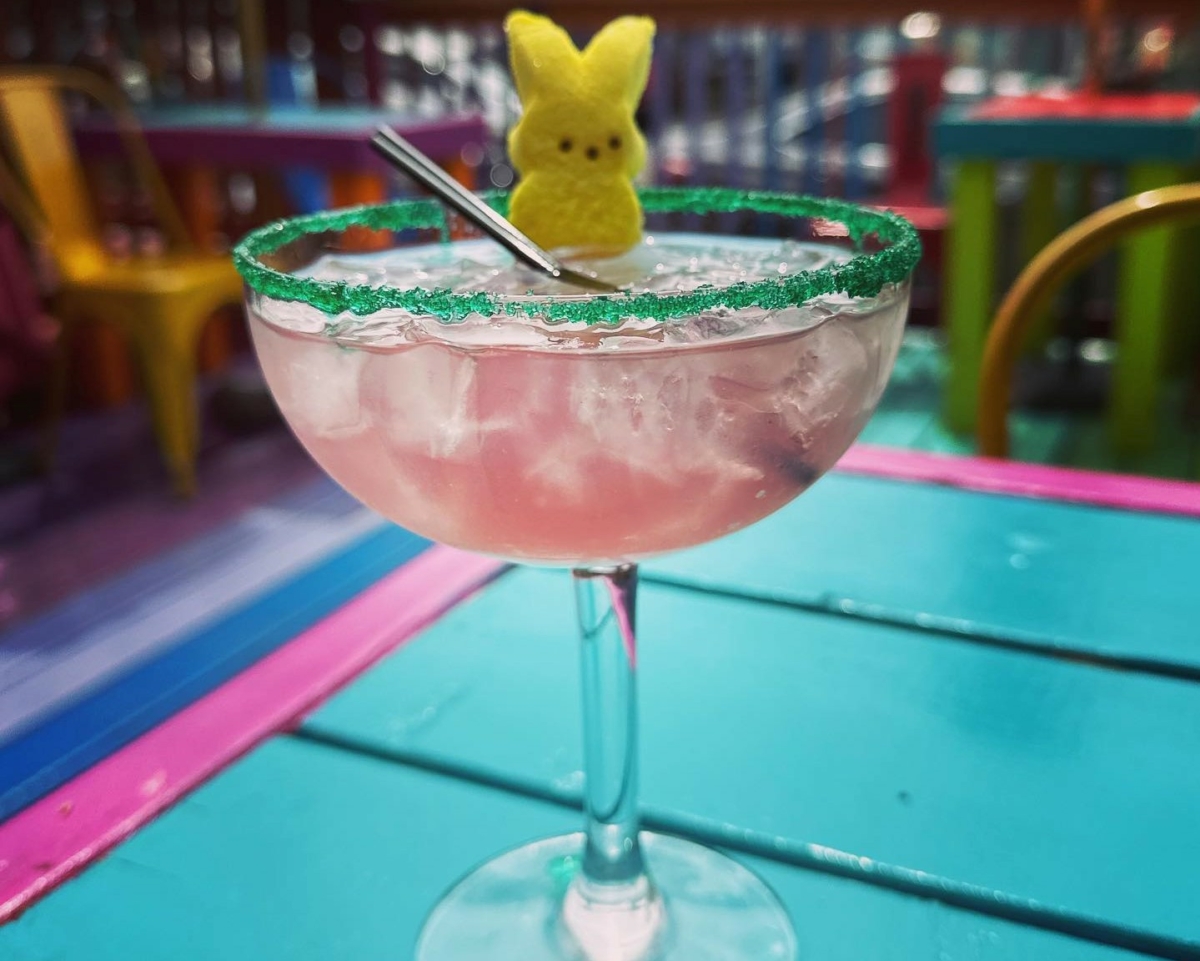 This popular Nashville spot is well-known for a few things, including its festive patio, Mexican-fusion dishes, and margarita combinations.
Rosepepper Cantina is found within the East Nashville area and has been voted as the best margarita in the city for 11 years running.
Here you'll find an emphasis on the spirit of Old Mexico, which is carried over into the recipes for both their dinner and drink offerings.
The eclectic menu is matched by an equally unique vibe and atmosphere, perfect for indulging in their crafted margaritas.
Rosepepper Cantina hasn't voted the best margarita in the city for no reason; stop by soon to see for yourself.
Location: 1907 Eastland Ave, Nashville, TN
Saint Anejo
This Mexican restaurant is well known as being the hub in Nashville for tequila.
Saint Anejo is a premier restaurant that features over 100 tequilas to pick from that can be crafted into the classic Margarita drink or other traditional cocktails.
The stylish setting is the perfect backdrop for gathering with friends while sipping on crafted margaritas made from whatever flavor combinations meet your fancy.
When the massive list of tequila is overwhelming, the bartenders are happy to offer recommendations and craft a drink that's exactly what you need.
Saint Anejo is a great Music City go-to for the classic margarita made any way you'd like.
Location: 1120 McGavock St, Nashville, TN 37203
Final Thoughts
Enjoy cold margaritas with salt on the rim and flavor combinations you won't soon forget at these great spots all around the city of Nashville.