Sustainable and organic meals are becoming more popular and readily available. These plant-based Nashville restaurants are no exception.
The Best Vegan Restaurants in Nashville
The Be-hive Deli + Market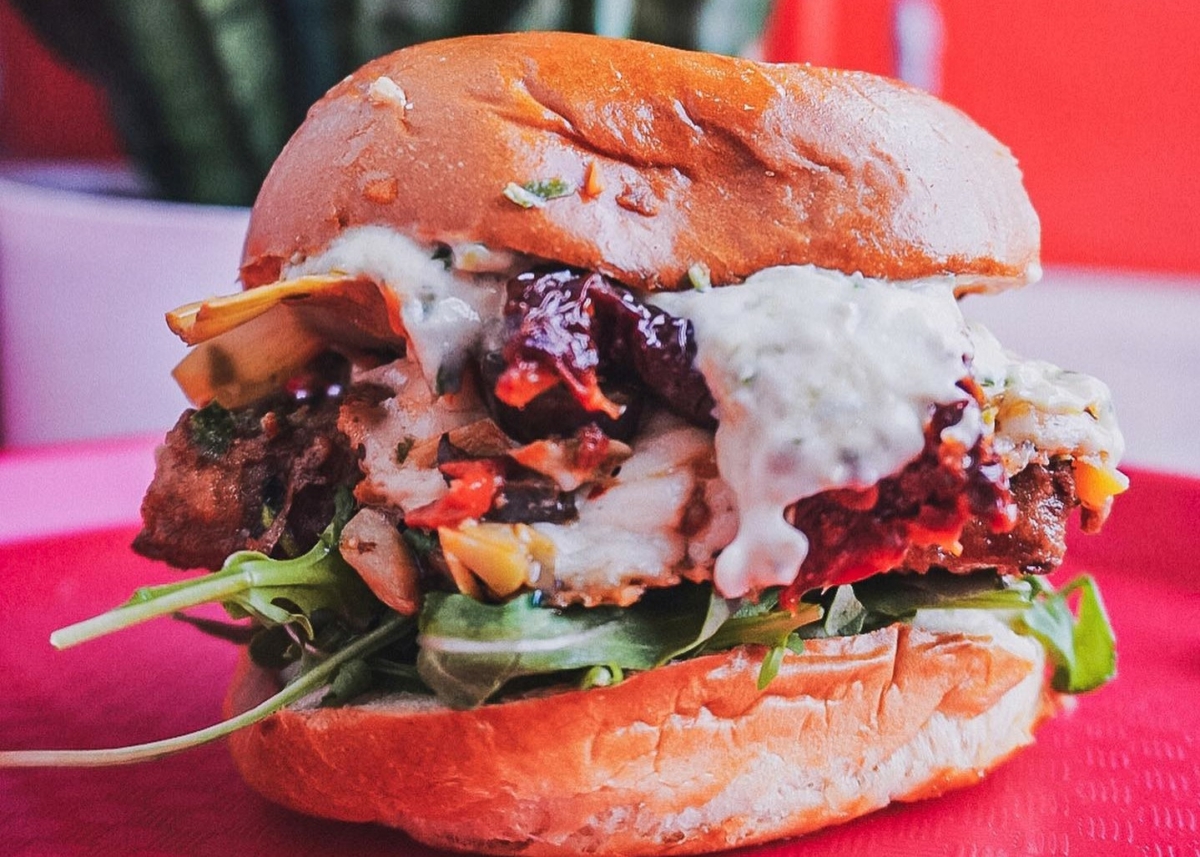 Try something completely new at this plant-based deli and market shop. The BE-Hive Deli + Market is a one-of-a-kind Nashville deli that serves only plant-based meat substitutes.
The vegan meats served at their shop can also be purchased to-go or found at nearby grocery stores.
The deli menu includes seitan pepperoni, spicy chorizo, deli slices, marinated filets, and even breakfast sausage with quinoa.
You can indulge in these veggie-packed "meats" on sandwiches, breakfast plates, and tasty sides.
They even have their own take on Nashville hot chicken in either tenders or a sandwich. The BE-Hive Deli + Market is changing the way you view the classic meat store.
Location: 2414 Gallatin Ave, Nashville, TN 37206
Deep Sea Vegan
Any vegan won't want to miss out on this pop-up restaurant that serves 100% plant-based seafood meals.
Deep Sea Vegan is located within Hunter's Station and is dedicated to serving extremely delicious plant-based food.
All menu items are devoted to the shore, with items themed after scuba diving, the ocean, and the beach.
One of their most popular menu items is the deep sea fish sandwich with a plant-based fish substitute, their very own deep sea sauce, and plenty of seasoned veggies on top.
Other tasty "seafood" plates are also available to kick all your under-the-sea cravings, even as a vegan.
Location: 975 Main St, Ste 4, Nashville, TN 37306
Graze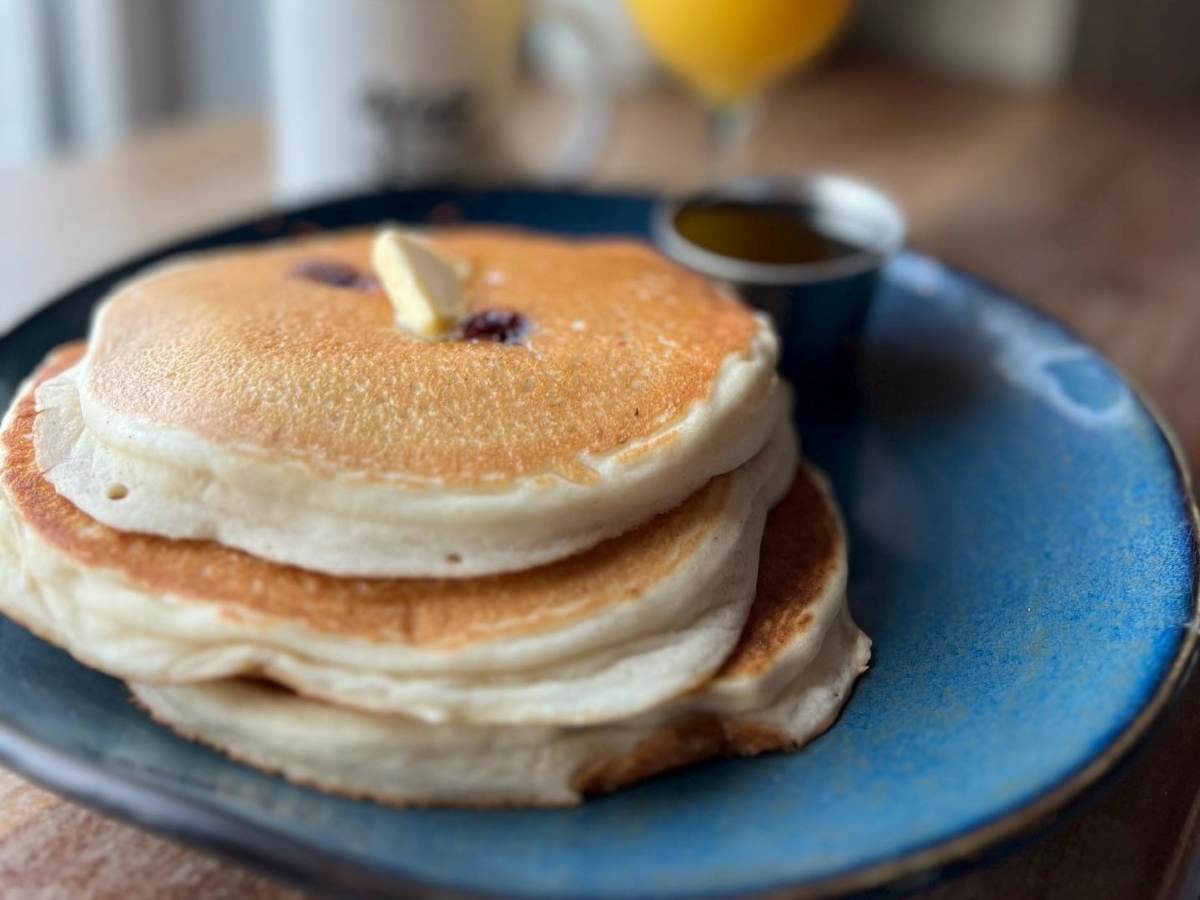 A cozy and easygoing spot is the perfect place for grabbing plant-based meals any time of day. Graze is a vegan bistro and bar with options for breakfast, lunch, or dinner.
They have tasty bites to share, and everything comes topped with veggie-packed sauces and flavors, including plant-based meats.
These plates cover almost all flavor cravings, from spicy to sweet, savory, salty, and everything in between.
These meals are so well crafted that even the most carnivorous diner will return for seconds. Graze is the perfect answer to any vegans classic cravings.
Location: 1888 Eastland Ave, Nashville, TN 37206
The Southern V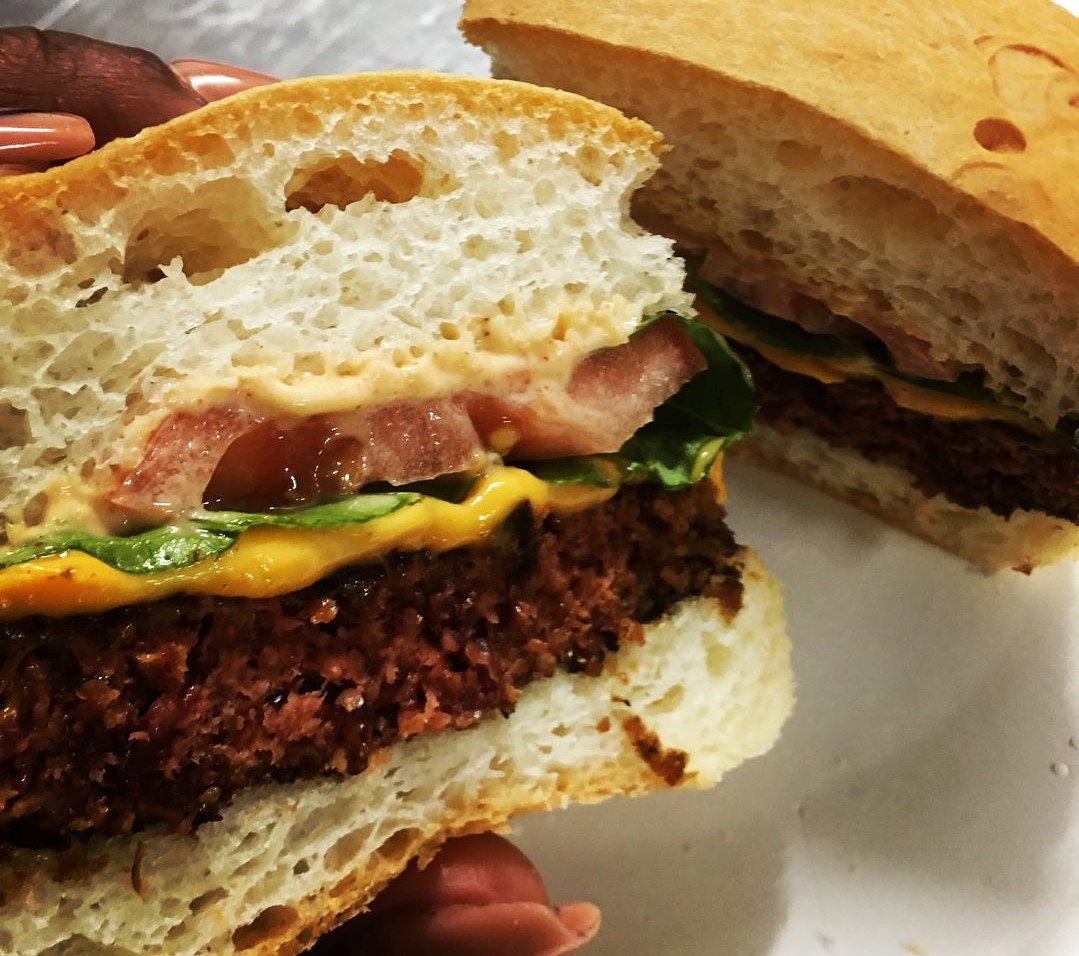 This is the perfect combination of modern and Southern, with a restaurant focused on being 100% plant-based.
The Southern V serves up vegan takes on some of your favorite foods, including a seitan fried chicken and a veggie-packed mac n cheese.
This family-owned and operated restaurant is dedicated to creating a friendly and welcoming environment for any guest to enjoy, whether they're new to plant-based or a dedicated vegan.
Each dish is flavorful and sure to sway even the most skeptical diner. Be sure to check out their take on Nashville hot chicken.
The Southern V is everything plant-based diners have been looking for.
Location: 1200 Buchanan St, Nashville, TN 37208
Sunflower Bakehouse
Here is a combination restaurant and bakery that focuses on vegan and gluten-free items.
Sunflower Bakehouse is a relaxed spot where you'll be able to indulge in a wide variety of dishes made to satisfy you.
Just like a typical restaurant and bakery, you'll find items on the menu like cupcakes, cookies, smoothies, and even burgers, sandwiches, and salads.
It's the perfect place to relax with a friend while sharing a filling and healthy plant-based meal.
The options here are designed to make allergy-free items more accessible while supporting those who focus on a plant-based lifestyle.
Sunflower Bakery is the best option when you don't want to give up your favorite treats but want to focus on a vegan diet.
Location: 2414 Lebanon Pike, Nashville, TN 37214
Sunflower Cafe
As south Nashville's premier vegan restaurant, you're sure to find the most extensive plant-based menu in the city.
Sunflower Cafe aims to serve delicious mouth-watering vegan foods to the Music City area.
To locals, they're well known for the plant-based burgers and barbeque, and they offer soy-free and gluten-free options.
Plus, dishes are crafted with local produce whenever possible. The menu is large, with options to satisfy nearly every craving.
Along with the succulent burgers, you'll find sandwiches and Philly's, wraps, bowls, sides, and even desserts. Sunflower cafe is the perfect go-to for everything vegan at nearly any time.
Location: 2834 Azalea Pl, Nashville, TN 37204
Succulent Vegan Tacos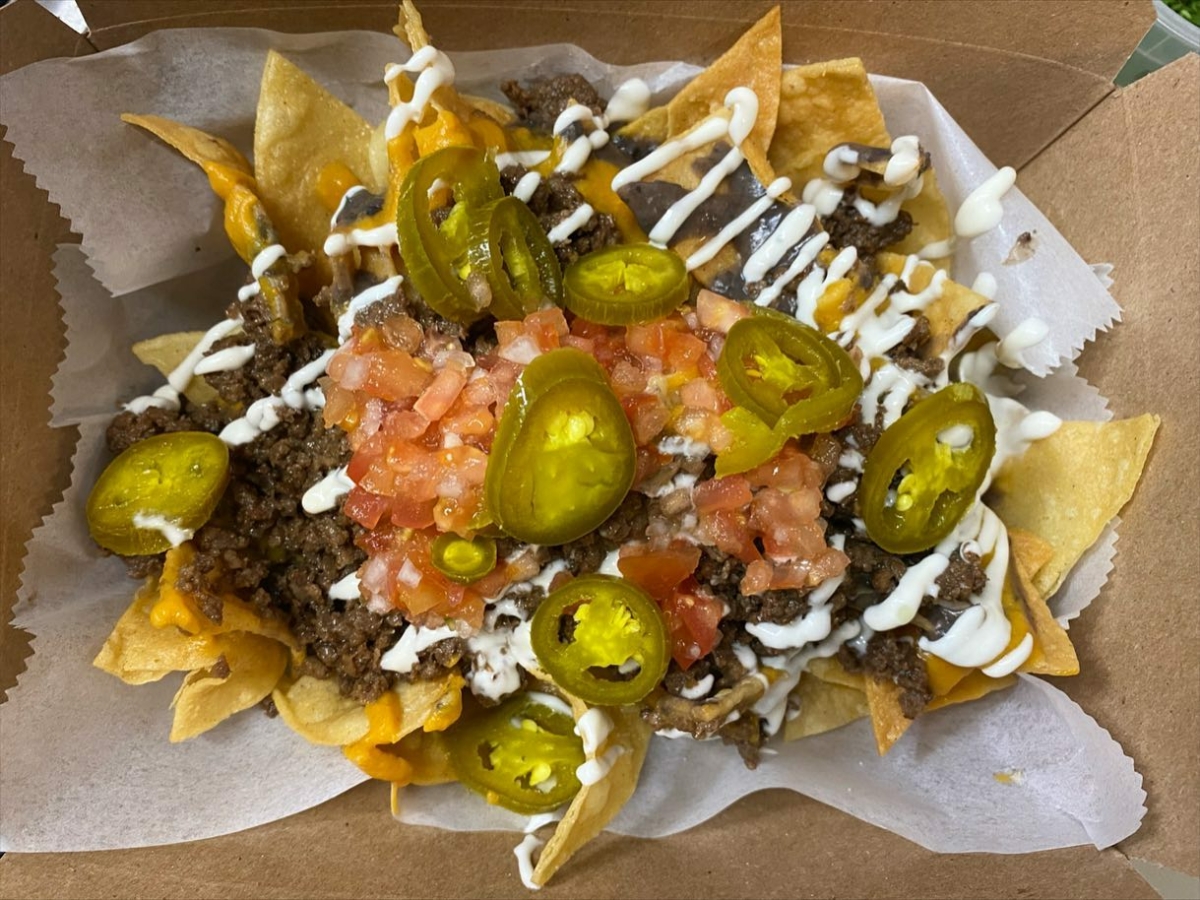 Tacos are a popular dish all across the United States and no exception in Music City.
Succulent Vegan Tacos ensures that plant-based diners don't miss out on the handheld favorite.
Along with being 100% plant-based, these meals are also Kosher, perfect for multiple dietary restrictions.
They're proud to be Nashville's first plant-based taqueria and can be found within the Nashville Farmer's Market.
Traditional flavors and combinations like asada and al pastor are on the menu, made of plant-based options like seitan and soy.
Don't miss out on tacos just because you're vegan, with tasty options from Succulent Vegan Tacos.
Location: 900 Rosa Parks Blvd, Nashville, TN 37208
Vegelicious LLC
The best of plant-based and Southern comfort food combine at this vegan restaurant. Vegelicious LLC is a soul-food vegan restaurant complete with fried hot "chicken" and other classic dishes.
Now with two locations, they still have one main goal: guaranteeing a delicious plate of some of the tastiest vegan selections in town.
With over 20 years of experience in perfecting plant-based recipes, the experience and flavors will keep you coming back for more, just like traditional southern cooking.
From Philly cheesesteak to Nashville fried chicken, even a full soul food plate, Vegelicious LLC has all the classic comfort foods you need while sustaining a vegan diet.
Location: 513B Fisk St, Nashville, TN 37203
Vui's Kitchen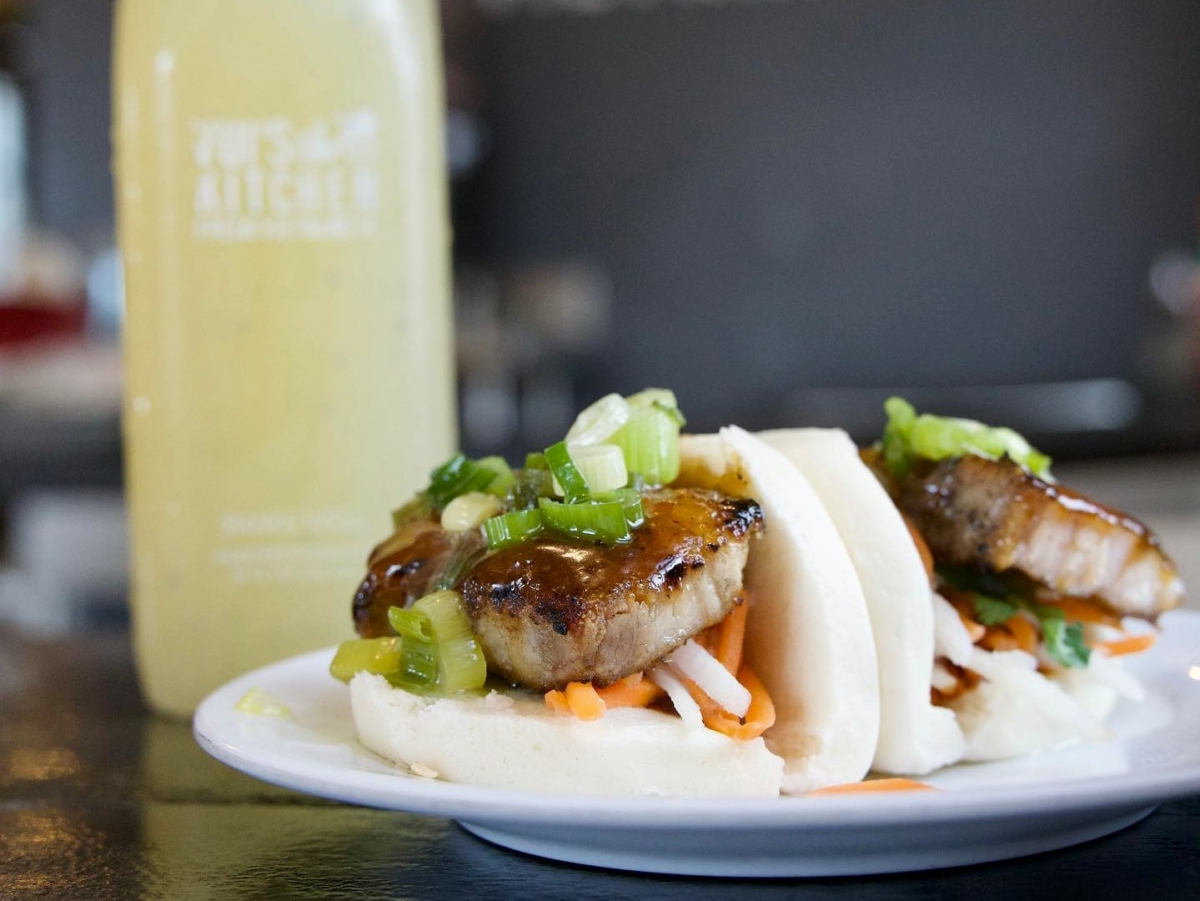 Here you'll find an Asian-inspired restaurant with a few vegetarian and vegan dishes on the menu.
Vui's Kitchen offers a range of traditional Vietnamese flavors and favorites like pho noodle soup.
They have multiple locations across the Nashville area, which means multiple opportunities to indulge in these plant-based plates.
While they do feature some meat items on the menu, you'll be thrilled with the vegan pho, which is completely plant-based.
Instead of simmering in a meat-based broth, this dish is crafted with blanched mushrooms and tofu for flavor and a hearty texture.
This broth is then filled with rice noodles and traditional veggies like bean sprouts, scallions, cilantro, jalapeno, and more. Vui's Kitchen may not be entirely vegan, but their pho sure is.
Location: 2832 Bransford Ave, Nashville, TN 37204
The Wild Cow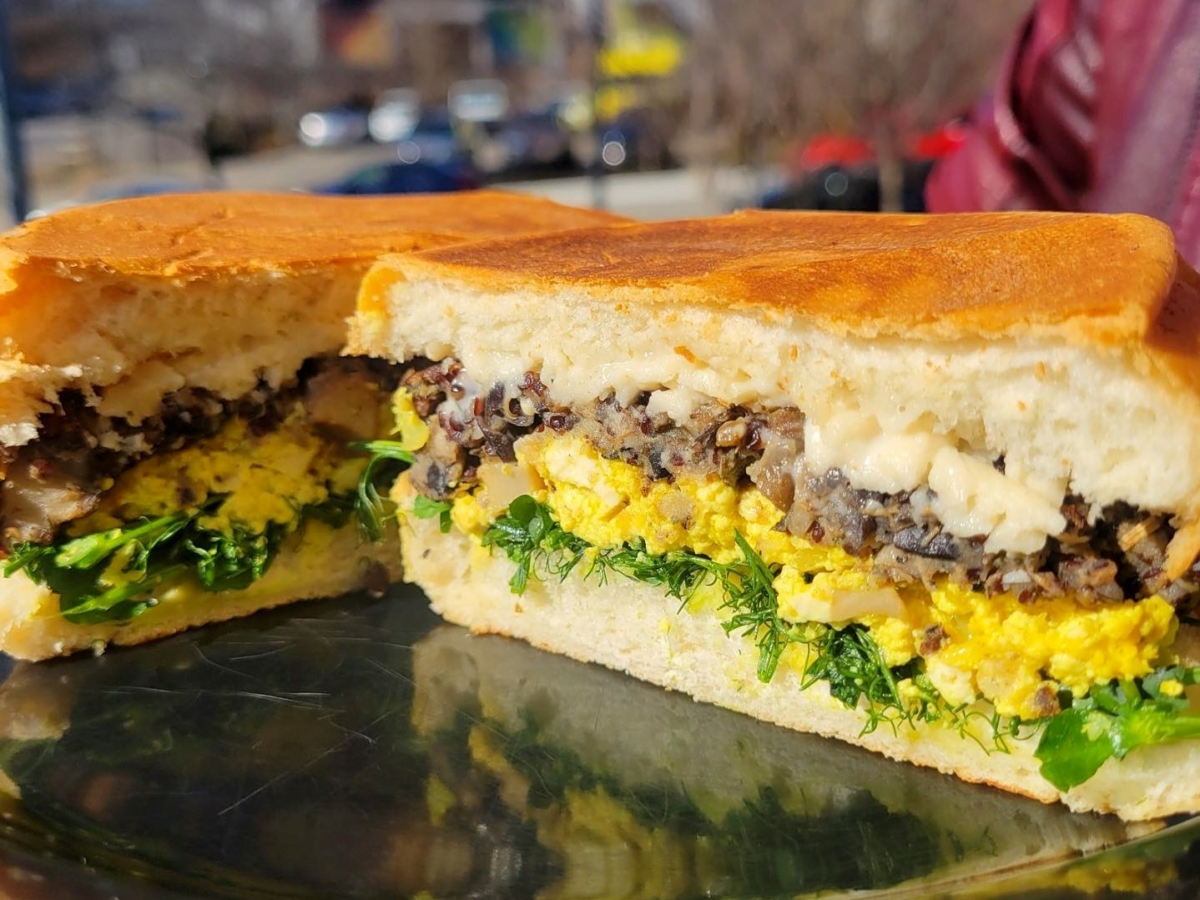 Give plant-based a try in this fun and welcoming environment in the fatherland district of Nashville.
The Wild Cow is dedicated to 100% vegan fare with housemade sauces and bold flavors.
Since 2009, they've been a premier destination for cruelty-free and healthy meals.
Nearly everything here is farm-to-table and purchased in its whole form, then broken down to be used in multiple forms and recipes.
Plus, everything is organic and natural, local when possible, and never frozen. They even feature a charity each month that part of their profits is dedicated.
The Wild Cow is the perfect answer to unforgettable plant-based cuisine in Nashville.
Location: 1100 Fatherland St, Ste 104 11/12, Nashville, TN 37206
Final Thoughts
Give plant-based food a try or discover a new go-to for your vegan lifestyle with these restaurants all across Music City.