Almost always, the views are better from above. These rooftop bars, restaurants, and lounges in Nashville are the perfect place to spend an evening.
The Best Rooftops in Nashville
Acme Feed + Seed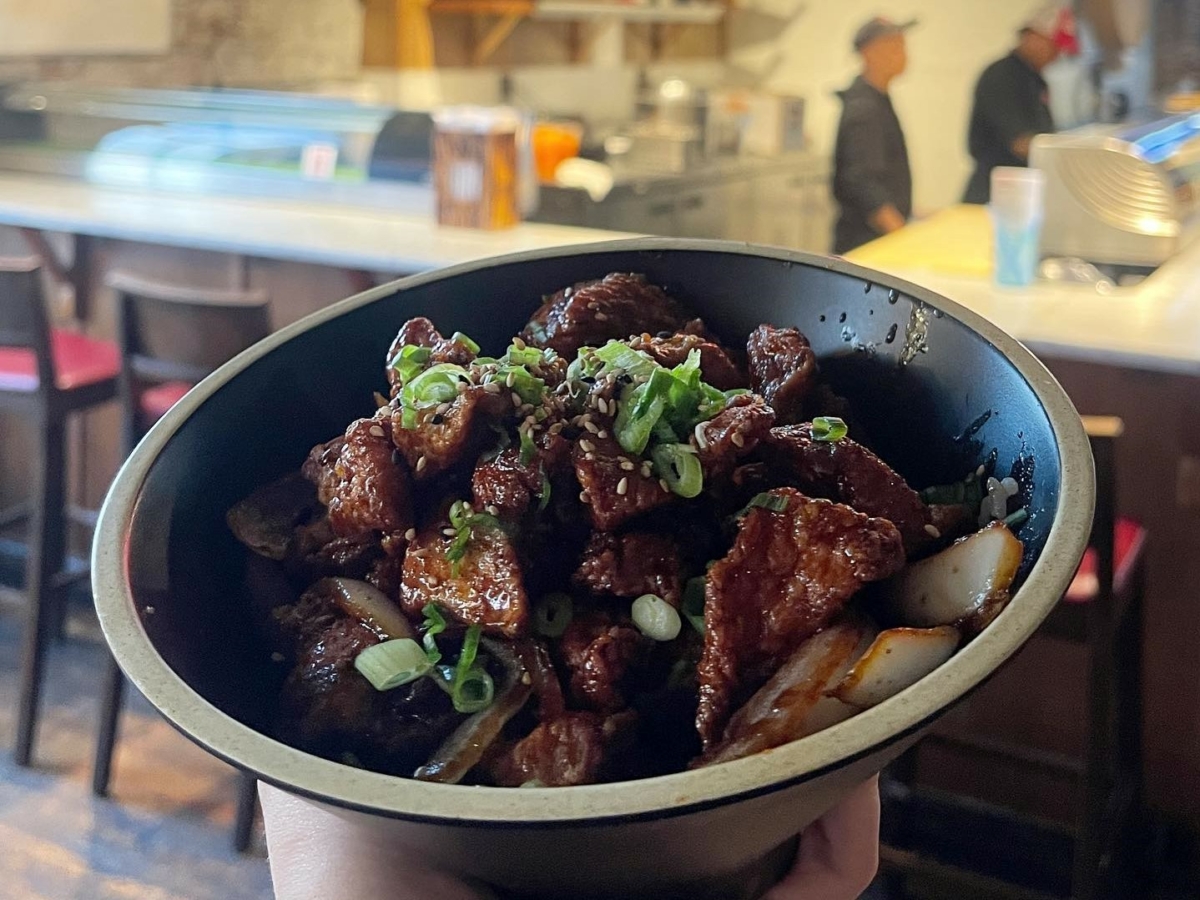 A well-known spot on Broadway in Music City, this massive multi-story venue includes one of the best rooftop views around.
Acme Feed + Seed features multiple levels of creative cuisine and drinks, along with live music and one of the best rooftop spaces the city has to offer.
Part of the historic district, this building was once a factory and home to numerous other businesses throughout the years.
Head up to their refurbished rooftop space to enjoy cold and creative drinks, bites to eat, live local musicians, and views of the surrounding Broadway.
Acme Feed + Seed is a great choice when you're looking for a rooftop experience in Nashville.
Location: 101 Broadway, Nashville, TN 37201
Bobby Hotel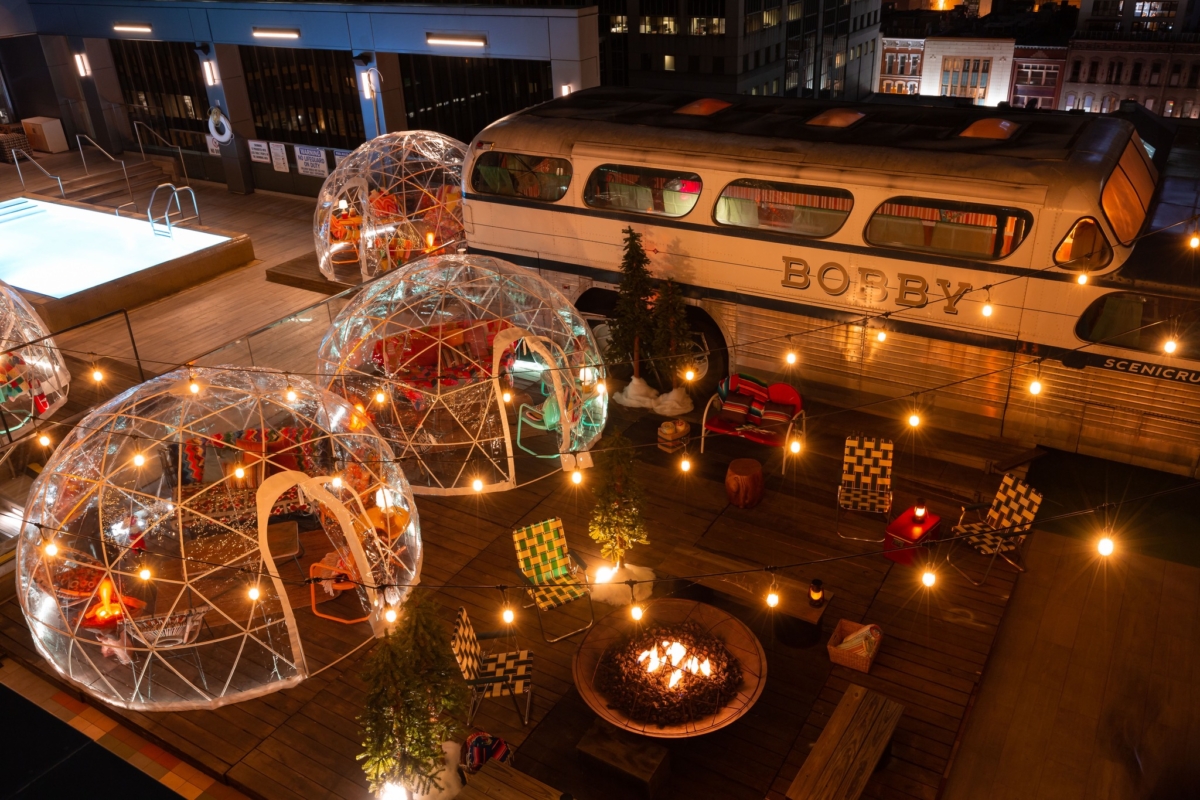 At the very top of this boutique hotel in Nashville, you'll find one of the best rooftop spaces in Music City.
On the top floor of the Bobby Hotel, you'll find a chic bar and lounge space complete with yard games, snacks, and a retrofitted 1956 Senicrusier.
This unique space will be unlike anything you've seen before, especially since it's not every day you see a vintage van on a rooftop.
Live musicians also are featured often with a rotating series of local artists throughout the summertime.
The perfect place to gather with friends and enjoy a weekend or to get your night started. Bobby Hotel is one rooftop in Nashville you won't want to miss.
Location: 230 4th Ave N, Nashville, TN 37219
Famous Nashville
While this is technically a multi-level honkey tonk, you'll also find an upscale bar space on their rooftop deck.
Famous Nashville includes three levels of bar and restaurant space along with stages throughout for live music.
When you get to the rooftop, you'll be in awe of the panoramic views that surround you. As the tallest rooftop bar in the city, the views really don't get much better than this.
There's a partial covering, plenty of seating, cooling misters, heaters when it's cold, and a fully-stocked bar. Famous Nashville is Music City's rooftop hangout no matter the time of year.
Location: 110 2nd Ave N, Nashville, TN 37201
Fin's Bar
Take a trip to Margaritaville to enjoy this rooftop experience in Nashville, Margaritaville Hotel, that is.
Fin's Bar is found on the top floor of the tropical hotel and is the perfect vacation without having to go too far.
The space is filled with nautical and beachy furniture, decor, and color combinations, all made for relaxing and calming you as you overlook the pool and city that surrounds the hotel.
Next to potted palms, you'll get to indulge in an exclusive bar menu of bites to eat along with creative on-theme drinks. Fin's Bar is easily one of the best rooftop spaces in the city.
Location: 425 Rep John Lewis Way S 4th Fl, Nashville, TN 37203
Harriet's Rooftop
Atop the 1 Hotel in Nashville is where you'll find this elevated nightlife experience.
Harriet's Rooftop can be found on the 19th floor, which includes incredible views, cozy seating, and unforgettable cocktails.
When you're looking for a more relaxed and elevated evening with some of the best views in the city, this is the rooftop for you.
With comfortable modern couches and electric fireplaces, string lights, and 21+ only allowed, it makes for the perfect date-night environment.
The creative cocktails and high-end atmosphere of Harriet's Rooftop are just part of what makes it one of the best.
Location: 710 Demonbreun St, Nashville, TN 37205
The Pool Club
Another rooftop oasis was found at a Nashville hotel, this time inside the Virgin Hotels location.
The Pool Club is a fun hangout that features loungers, a sparkling pool, red and white striped umbrellas, and a tropical oasis of a bar.
Here you'll find full food and drink service, so after a dip in the immaculate pool or soaking in the sunshine and views of the city, you can indulge in a meal and a creative cocktail.
Paradise is beckoning, and luckily, you don't have to go far at all to enjoy the rooftop experience at The Pool Club.
Location: 1 Music Square W, Nashville, TN 37203
Proof
Here you'll find a rooftop bar that's dedicated to the craft behind the cocktails they serve.
Proof features bold flavors plus a wide variety of local beer, wine, and spirits. While the drinks are out of this world, the views are just as incredible.
Soak in the sights of the surrounding city while you sip through their creative menu or have the bartenders craft you something totally unique.
With over 270-degree views of the city, eye-catching art indoors, and a menu full of what will be your new favorite cocktails, Proof is easily one of the best rooftops in the city.
Location: 300 12th Ave S, Nashville, TN 37203
Rare Bird
This chic rooftop bar is found on top of the popular Noelle Hotel in Nashville.
Rare Bird features a menu of wine and cocktails plus mint juleps in a space that looks down on the bustling city below.
Whether you're ready to relax after a long week at work or putting the finishing touches on a full day of fun, this is the rooftop bar you've been waiting for.
Draft cocktails and uncaged spirits are found here, plus the talented bar staff is just waiting to make your new favorite drink.
This airy space includes some of the best sights and drinks in the city, all available at Rare Bird.
Location: 200 4th Ave N, Top Fl, Nashville, TN 37219
Tootsie's Orchid Lounge

This notable space is a long-running favorite in the city of Nashville and stands out due to its purple exterior and decor.
Tootsies Orchid Lounge is a popular go-to on Broadway for live music, great drinks, and a fun atmosphere.
However, they also happen to have one of the best rooftop lounges in the city. This honkey-tonk is found right across the street from the Ryman Auditorium, making it a perfect stop during your day of adventuring through the city.
Head on up to the roof for views of Broadway below, cold drinks, live music, and an unforgettable atmosphere. Tootsies Orchid Lounge has everything you're looking for in a rooftop getaway.
Location: 422 Broadway, Nashville, TN 37203
UP, A Rooftop Lounge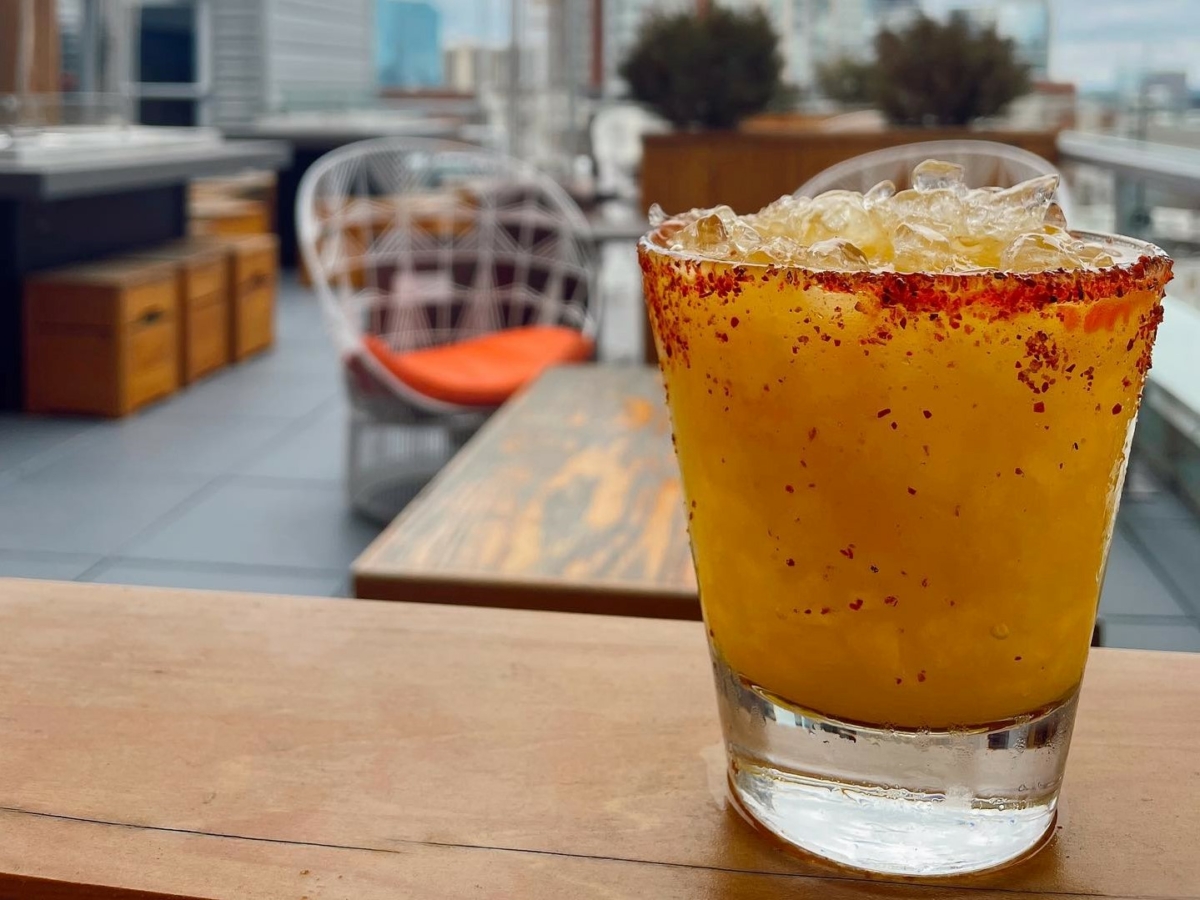 Find this popular rooftop escape perched atop the Fairfield Marriott hotel in the Gulch.
UP, A Rooftop Lounge is far from ordinary, with incredible views of the city, comfortable seating, and an elevated experience.
Take date night to a new level, or keep your weekend party going, this is one of the original rooftop lounges in Nashville, and they continue to do it right.
They offer a full dining menu for dinner or shareable bites, plus creative cocktails and elevated drink options. Up, A Rooftop Lounge in Nashville will not disappoint.
Location: 901 Division St, Nashville, TN 37203
Final Thoughts
Enjoy views along with dinner, drinks, or time spent with friends. These rooftops in Nashville are the perfect getaway without having to go too far.