The neighborhood of East Nashville is booming with new stores and food to try. Here are the best places to grab a meal within this upbeat and trendy area.
The Best Restaurants in East Nashville
Audrey
Get ready for this flagship experience from Chef Sean Brock, named for his maternal Grandmother.
Audrey is a restaurant and space pulling inspiration from both southern and Appalachian cuisines and cultures.
It's a modern and cozy space with earthy and home-like characteristics, perfect for an intimate dinner.
The menu changes weekly because they utilize local and fresh produce, with a hyperfocus on their sourcing.
The food is a healthy mix between Southern cooking and mountain staples to create a hearty and flavorful mix of fare.
Audrey will impress you and will be one reason to visit East Nashville over and over.
Location: 809 Meridian St, Nashville, TN 37207
Butcher + Bee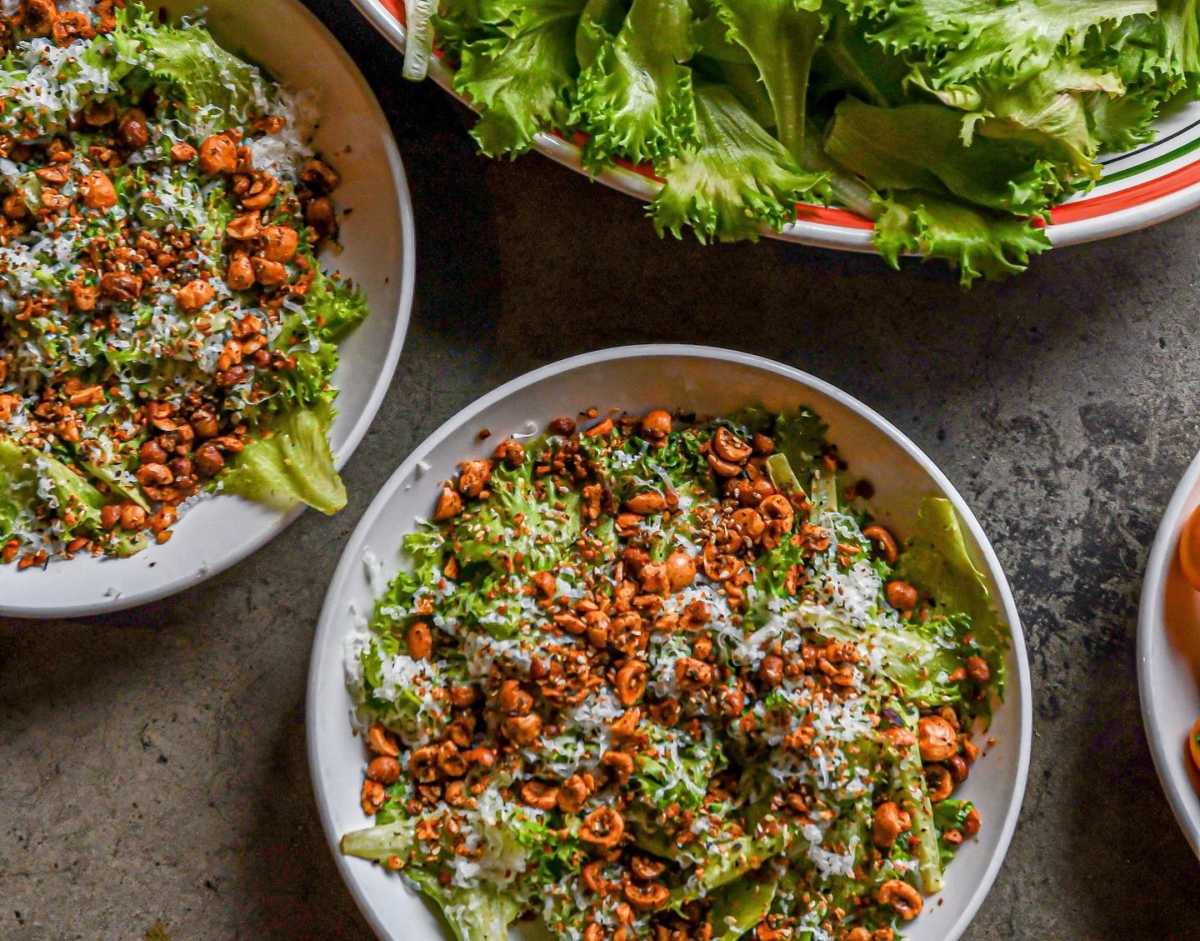 Another one-of-a-kind restaurant in East Nashville, this natural and hip space is welcoming and creates a perfect backdrop for any meal.
Butcher + Bee features a rotating menu of seasonal items, all produced with local fare and ingredients.
Enjoy their space either indoors or out; either way, the warm and beautiful environment will quickly fall to the wayside once you taste the food.
Both brunch and dinner are available, filled with a collection of delicious, bold, and welcoming dishes that will keep you coming back for more.
Slightly elevated without being pretentious, the menu at Butcher + Bee is outstanding.
Location: 902 Main St, Nashville, TN 37206
East Side Banh Mi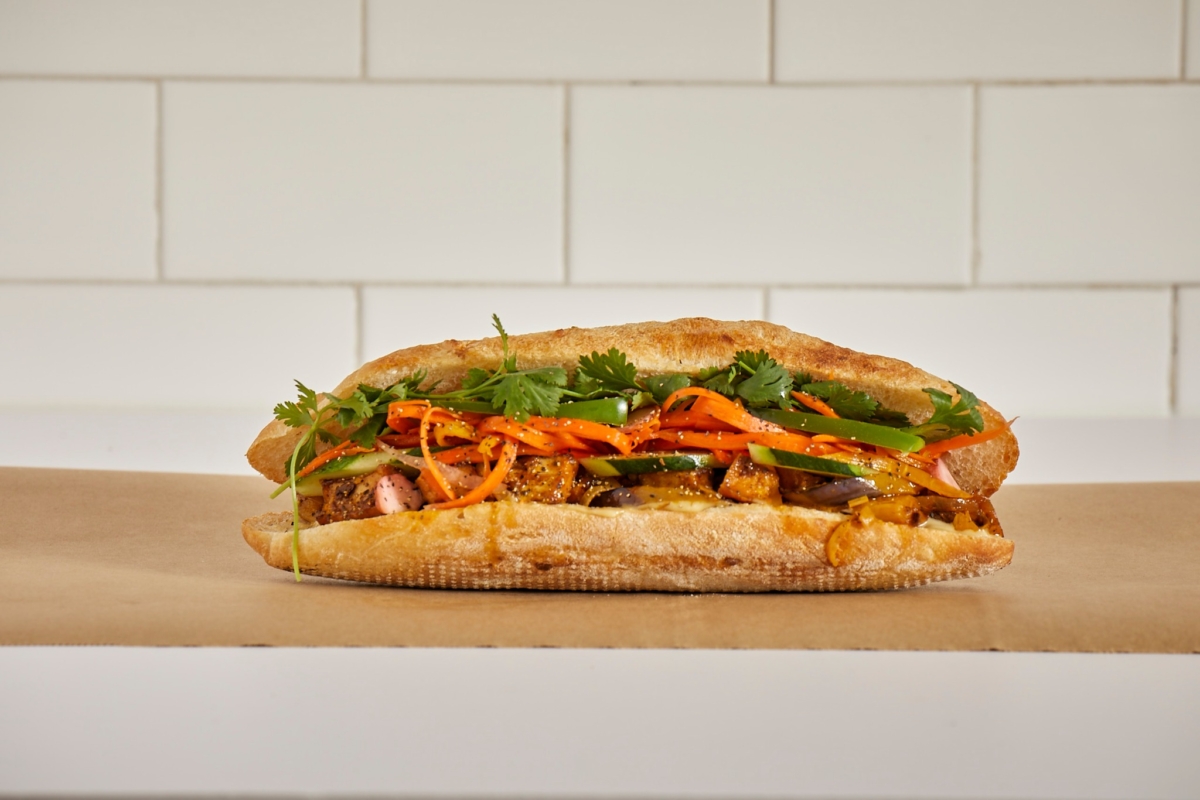 Take your tastebuds on a trip with this popular Vietnamese restaurant. East Side Banh Mi specializes in delicious Viet and Asian-inspired plates, from banh mi sandwiches to noodle bowls and other delectable plates.
The fare here is a mix of authentic family recipes and locally sourced fresh produce, so everything you taste is an incredible mix of traditional and local.
This use of local produce also means the menu frequently changes, so there are new items to try constantly.
They offer daily specials and tons of unforgettable flavors. East Side Banh Mi will become your East Nashville go-to for Vietnamese food.
Location: 1000 Gallatin Ave, Nashville, TN 37206
The Fox Bar + Cocktail Club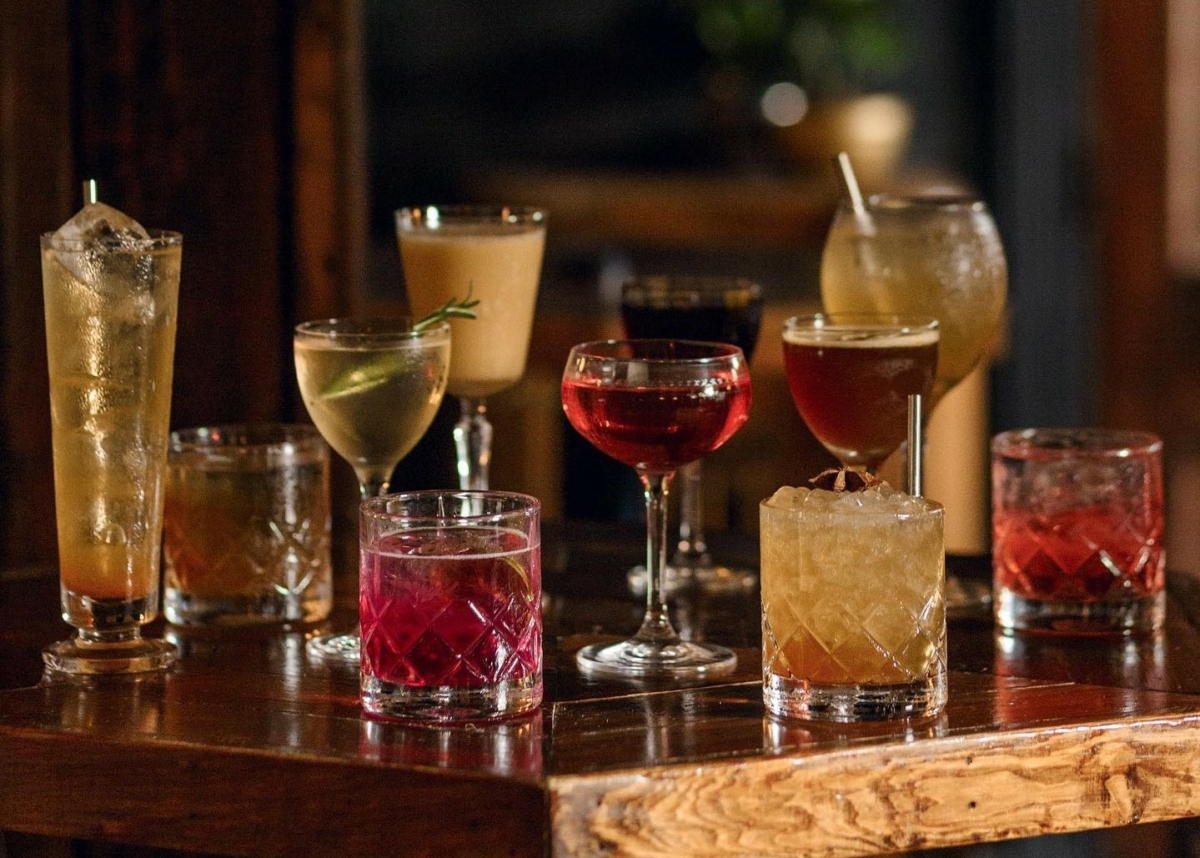 More than just dinner and drinks, this inventive space will teach you about the drinks you're sipping.
The Fox Bar + Cocktail Club offers many experiences beyond just the delicious food and drink on their menu.
Featured in many major publications, they've been noticed for the cocktail education that comes along with these drinks.
You can, of course, dine in and indulge in their elevated plates that pair well with the innovative cocktails.
But when you want a more immersive experience, book a cocktail course where you'll sip through three personally curated drinks and learn the recipes along the way.
The Fox Bar + Cocktail Club is a unique and unforgettable experience in the East Nashville area.
Location: 2905B Gallatin Pike, Nashville, TN 37216
Lauter
Located within the taproom of one of the favorite breweries in the area, Southern Grist, this restaurant is one you won't want to miss.
Lauter is a food concept by the popular brewery that offers a unique collection of internationally inspired plates that pair well with their beers on tap.
Popular bar items have been elevated, like chicken wings with a white bbq and bonito flakes or a dry-aged burger coated with delectable toppings.
They even offer up a brunch menu, perfect for a lazy Sunday. Lauter is one East Nashville spot you won't want to miss out on.
Location: 754A Douglas Ave, Nashville, TN 37207
Lockeland Table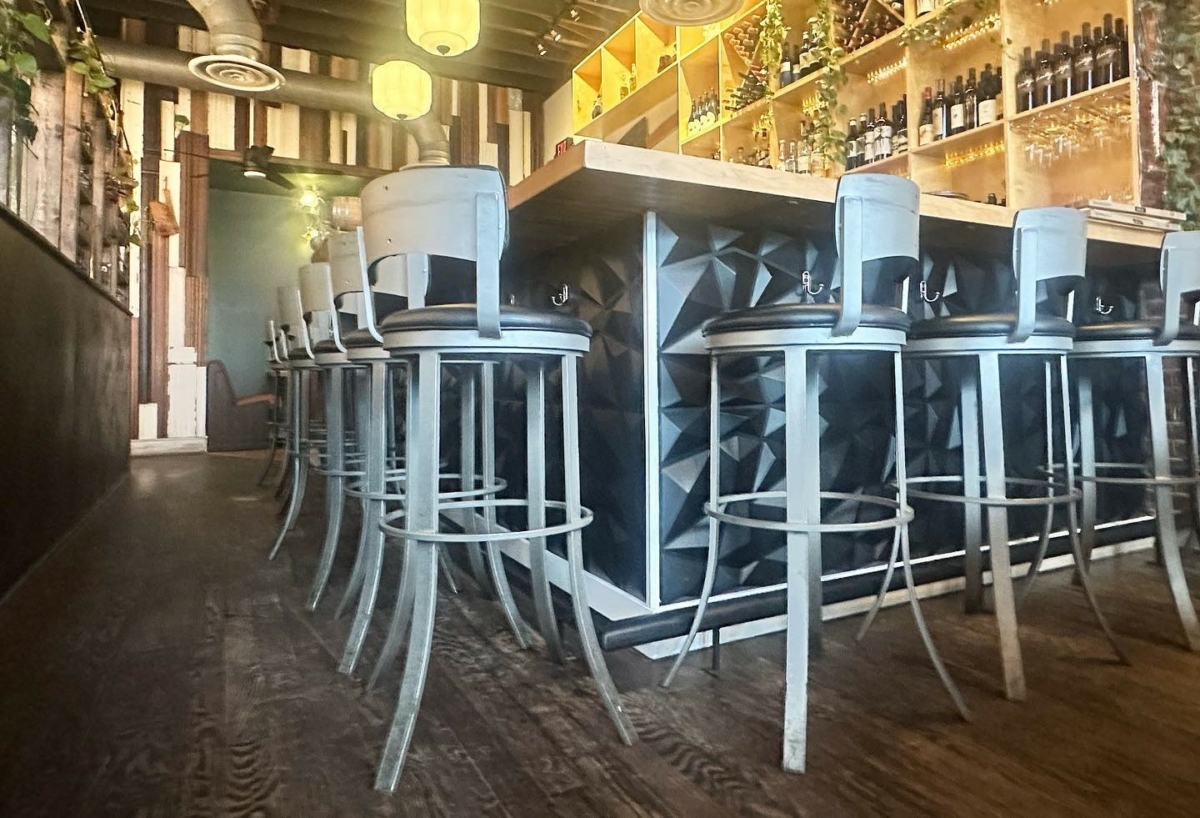 In this rehabbed storefront, you'll find a menu of wood-fired pizzas and Southern-inspired fare.
Lockeland Table is a community kitchen and bar with both indoor and outdoor seating in a unique setting.
This experience is unlike any other restaurant in the Nashville area, with their unique community hour offered each evening.
During this time, there are shareable snacks you can order and special drinks, plus a children's menu.
Families and friends are all welcome to gather and enjoy these deals. The rest of the week, they also have an incredible menu plus daily specials.
Lockeland Table is one unique experience, unlike any other restaurant you've been to.
Location: 1520 Woodland St, Nashville, TN 37206
Margot Cafe + Bar
In the heart of East Nashville, you'll find this French restaurant that pulls inspiration from both Italian and Southern cuisines to create an unforgettable fusion menu. Margot Cafe + Bar is a comfortable bistro setting in Five Points.
Here they favor seasonal and local ingredients, so the menu frequently changes to keep up with the local offerings.
The building dates back to the 30s but has been recently updated to keep the original charm but with a modern edge.
They've been mentioned by many large publications, and for a good reason. Margot Cafe + Bar has a unique menu and setting that you won't want to miss.
Location: 1017 Woodland St, Nashville, TN 37206
Pelican + Pig
In a converted mid-century building, you'll find this popular East Nashville restaurant.
Pelican + Pig is a creative and playful space where they produce fire-cooked meals from a unique seasonally driven menu.
The contemporary space is welcoming and cozy, the perfect backdrop for an intimate dinner or celebration with friends.
Dive into their southern-inspired menu that offers seafood, cuts of beef, snacks, and shareable reminiscent of an American steakhouse but with more farmhouse quality.
They keep it simple but unforgettable; the food really speaks for itself. Pelican + Pig is an East Nashville restaurant everyone needs to visit at least once.
Location: 1010 Gallatin Ave, Nashville, TN 37206
Peninsula
In the heart of East Nashville, this menu will send you on a trip to the Iberian Peninsula.
Peninsula is inspired by the cuisine and cultures of that famous peninsula, with Spanish, Portuguese, and French inspiration on the menu.
The fare here will be unlike any you've had as they represent the Spanish cuisines accented with French cooking techniques.
This unique combination of fare is unique, to say the least, and will impress with the bold and flavorful combinations.
They keep the menu short and tight, but everything will impress you. Peninsula is an East Nashville gem that should be on everyone's list.
Location: 1035 W Eastland Ave, Nashville, TN 37206
Spicy Boys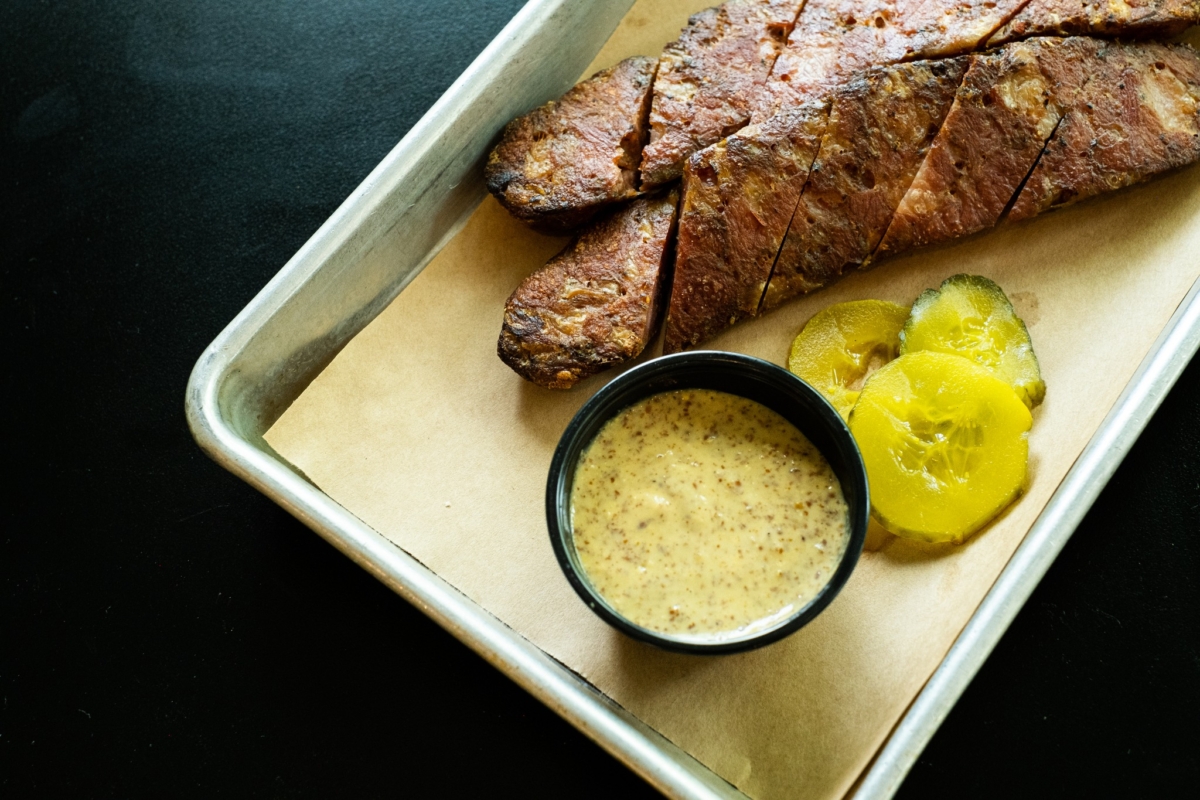 At this East Nashville restaurant, good food, good booze, and good company are more than just a good time; it's a way of life.
Spicy Boys brings a combination of Louisiana cooking and southern flair together into one restaurant to create an unforgettable menu.
They keep things classically southern here with seafood boils and traditional sausages. Gumbo, meat pie, and andouille sausage are all found on this menu, made into meals that are a combination of homestyle and elevated. Y
ou'll feel both comforted and inspired by these recipes created from years of family gatherings, and the southern fare of Spicy Boys is almost addicting.
This East Nashville spot is an unforgettable flavor trip to Louisiana without having to leave Tennessee.
Location: 924 McFerrin Ave, Nashville, TN 37206
Final Thoughts
Cool new dishes to match the rest of the neighborhood; these are the restaurants in East Nashville you won't want to miss out on.