When you're searching for vintage furniture and decor, slightly used clothing, or second-hand books, there are tons of places to shop in Music City.
Take a break from the new and explore these Nashville thrift stores.
The Best Thrift Stores in Nashville
Anaconda Vintage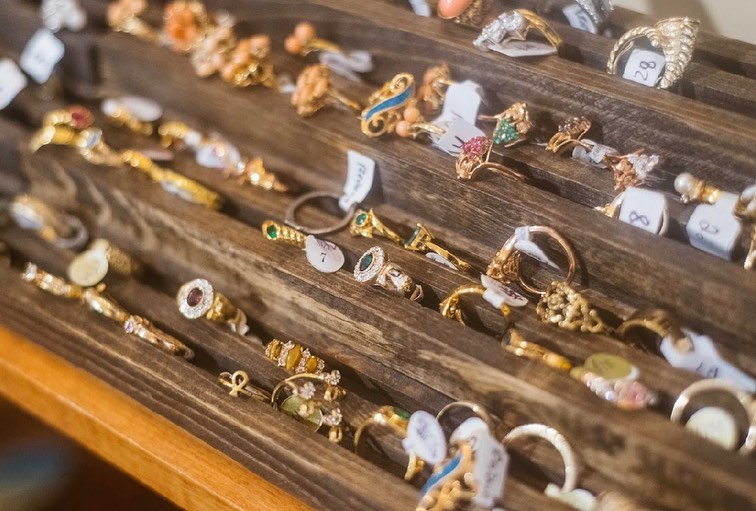 Open every day from 11-7, this thrift store will quickly become your go-to for second-hand everything. Anaconda Vintage is a favorite thrift store in Nashville for men's and women's clothing, plus accessories, home goods, and even other rare vintage finds.
You'll find this large white building behind Grimey's, and it's the perfect one-stop-shop for gently used clothing. Rare vintage items, sought-after clothing, antique furniture, and so much more can be found under the roof of Anaconda Vintage.
Location: 1062 E Trinity Ln #101, Nashville, TN 37216
Black Shag Vintage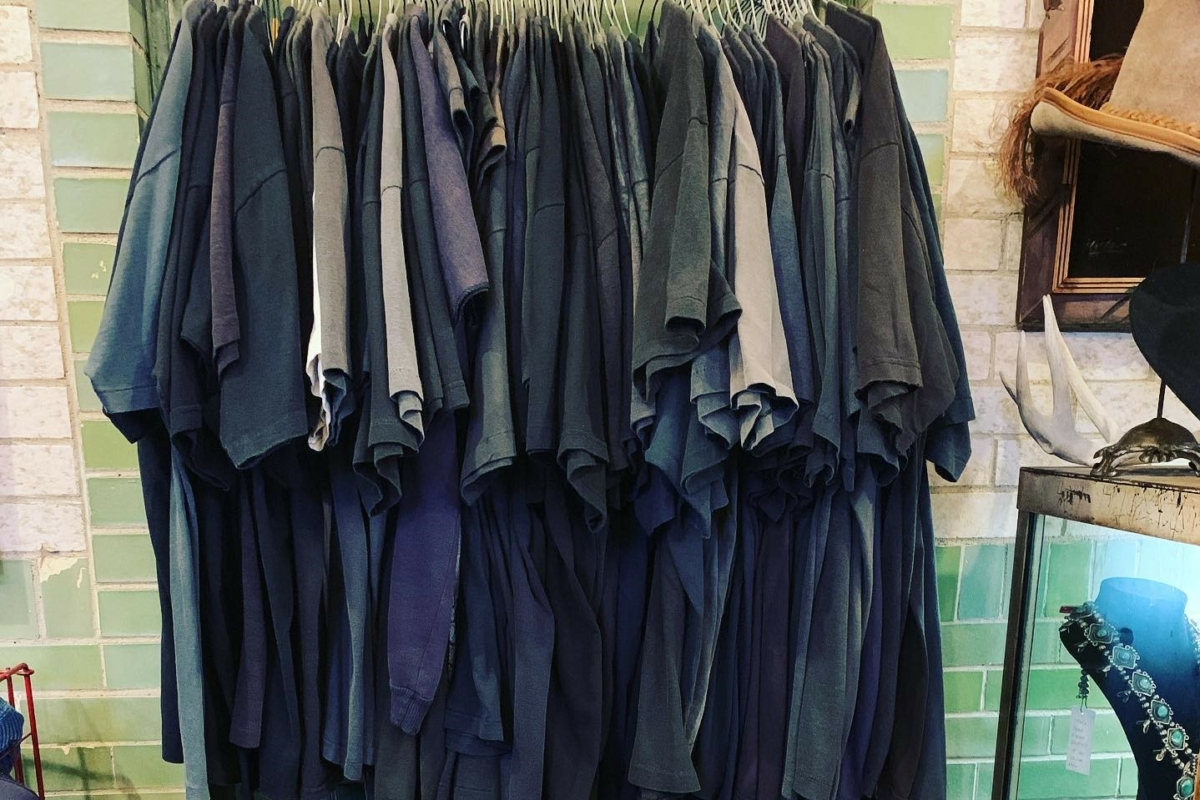 When the vintage band and graphic t-shirts are your kind of thing, this will be the only store you need.
Black Shag Vintage clothing store contains the largest collection of band tees that you'll find in Nashville, with items you've never even seen before.
Along with the vintage shirts, you'll find a collection of men's and women's vintage items, plus jewelry, jackets, and an emphasis on throwback Harley Davidson merch.
Find one-of-a-kind merch at Black Shag Vintage.
Location: 1220 Gallatin Ave, Nashville, TN 37206
Cool Stuff Weird Things
Not just another thrift store filled with junk, this storefront is filled with handpicked antique items.
Cool Stuff Weird Things perfectly describes the merchandise being sold under this roof.
Find a unique collection of things to decorate your home or gift to friends; it's one of the most popular shopping places in Nashville.
You never know what you may find, so taking the time to browse the shelves is always worth it. The thrift and vintage items at Cool Stuff Weird Things will quickly catch your attention.
Location: 4900 Charlotte Ave, Nashville, TN 37209
Music City Thrift
Here is a one-stop shop for everything second-hand. Music City Thrift is a thrift lovers thrift store.
Each week the shelves are filled with new items that have been donated from the community.
These gently used items ranging from clothing and home goods to toys and other unique finds.
Save money and feel good about giving these second-hand items a new home other than the landfill. Music City Thrift has locations all over the south, but anyone in Nashville will be happy to see a local store.
Location: 3780 Nolensville Pike, Nashville, TN 37211
Pink Glitter Thrift Boutique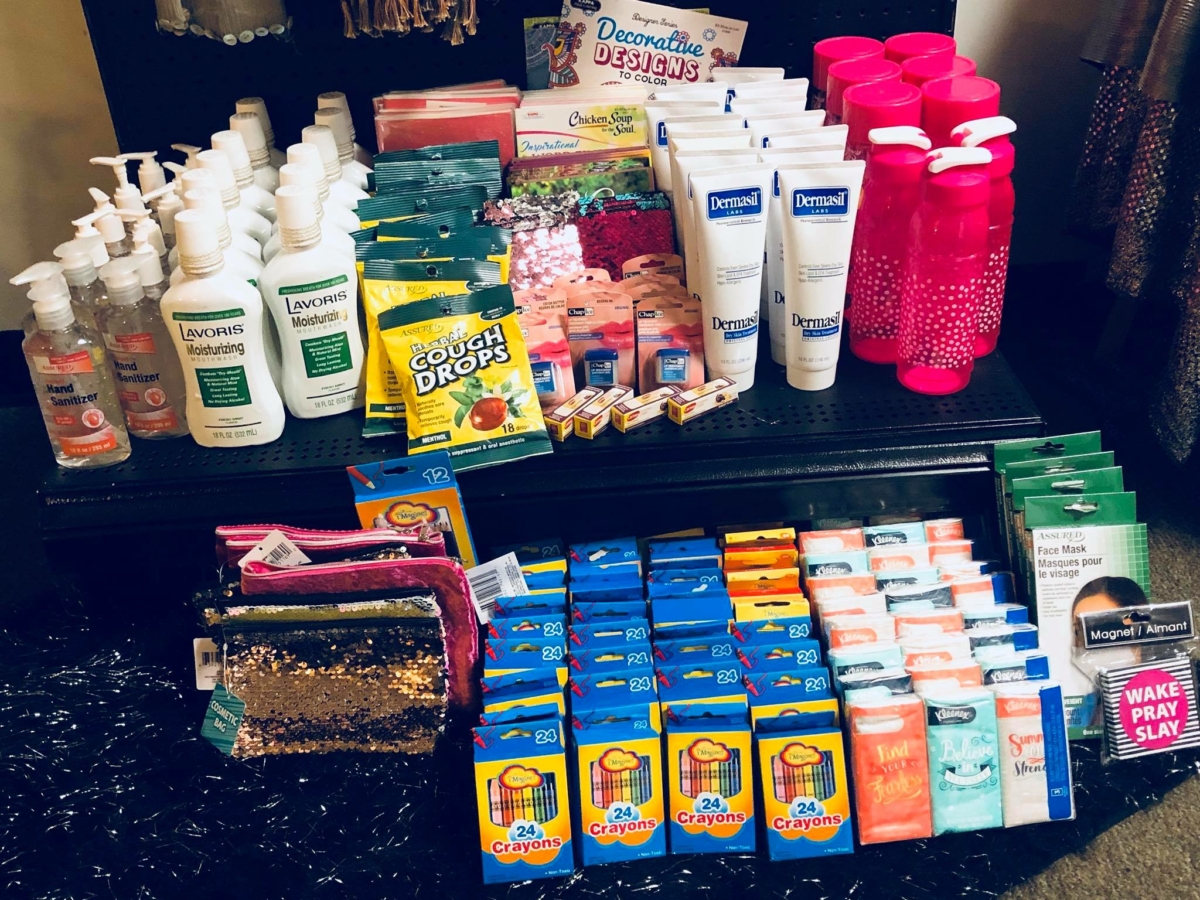 Feel good about spending money on these second-hand items at a non-profit thrift store dedicated to spreading breast cancer awareness.
Pink Glitter Thrift Boutique isn't just your average thrift store; its mission goes beyond rehoming vintage items.
Here you'll find a large collection of gently used women's and girls' clothing at affordable prices.
They're always taking donations from the community, so new items hit the shelves nearly every week.
You can feel good about shopping here, knowing the proceeds are going to help those with breast cancer.
Pink Glitter Thrift Boutique is one second-hand store that should be on your list to visit.
Location: 3854 Dickerson Pike, Nashville, TN 37207
Pre to Post Modern
The original little thrift store in Nashville, this is a popular spot for kitschy home furnishings, clothing, and decor.
Pre to Post Modern is now known as Starland Vintage & Unusual but still contains all the same terrific vintage items.
No longer is this still just a little shop; this superstore is filled wall to wall with everything antique you could ever need or want.
Novelties, jewelry, clothing, books, decor, and other home goods, the list is never-ending.
The collection here is handpicked, and new items are constantly arriving, so you'll want to stop in often. Pre to Post Modern, aka Starland Vintage & Unusual, is hands down one of the best thrift stores Nashville has to offer.
Location: 2110 8th Ave S, Nashville, TN 37204
Southern Thrift Store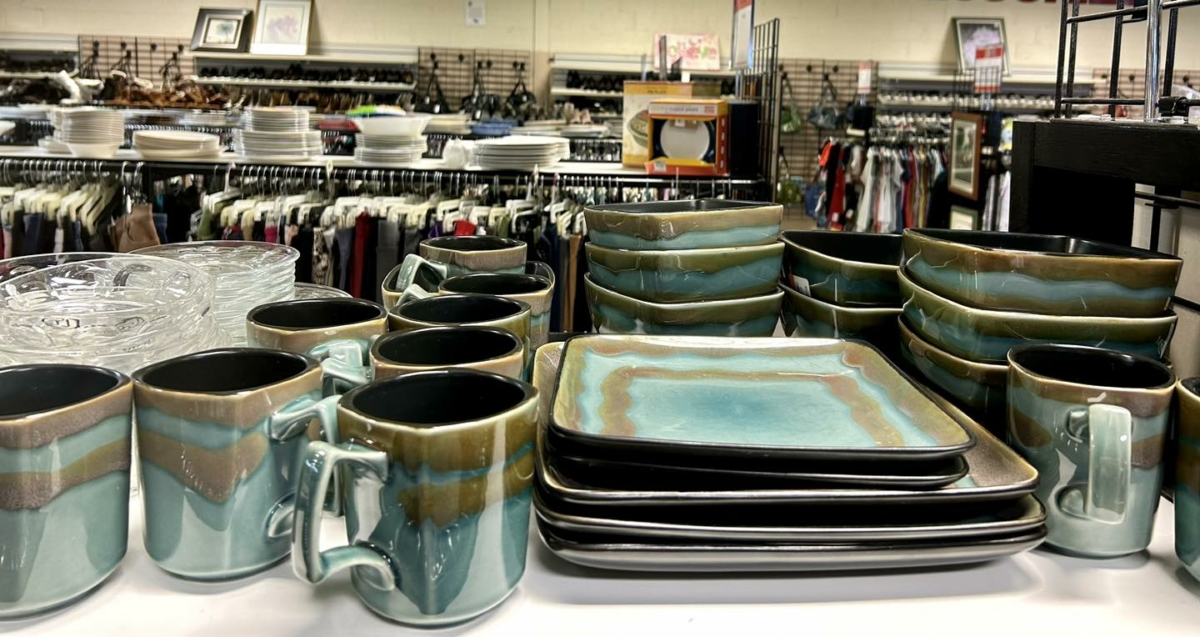 Open 7 days a week, you'll be able to go thrifting whenever you please. Southern Thrift Store has two locations in Nashville, and both are filled with the same massive collection of donated and gently used items.
From near-new clothing to vintage home decor, antique furniture, and other novelty finds.
The products available at this second-hand store can be almost overwhelming, and it will definitely take a while to browse the whole store.
No matter what you're looking for, it's sure to be found among the shelves of the massive Southern Thrift Store in Nashville.
Location: 5010 Charlotte Pike, Nashville, TN 37209
This N That Thrift Store
In a bright green little shop, you'll find this fantastic collection of second-hand items.
This N That Thrift Store has something for everyone's taste and pocketbook.
You won't break the bank, but you'll find the exact pieces you've been searching for, from fantastic antique furniture to vintage decor and clothing.
Even more recently donated clothing that's almost new.
Bargains galore are found here as nothing in the store is priced over $500, a breath of fresh air compared to some of the more upscale vintage stores in the area.
You'll be so impressed and in love with everything on the shelves at This N That Thrift Store. Your first trip in definitely won't be your last.
Location: 5007 Georgia Ave, Nashville, TN 37209
ThriftSmart
Find all your favorite brands in gently used condition and at fantastic prices; it doesn't get much better than that.
ThriftSmart is a non-profit thrift store in Nashville where all proceeds go right back into local community charities.
Feel free to donate if you have gently used clothing, home items, and other goods.
Plus the shopping here will be some of the best around. Bargain prices on name brands and unique vintage items are all found under this roof, meaning there's something for every taste in this massive space.
There are friendly volunteers on staff who will help you find whatever it is you're looking for and maybe some items you didn't have in mind. ThriftSmart is one second-hand shop you won't want to miss out on.
Location: 4890 Nolensville Pike, Nashville, TN 37211
Unique Thrift Store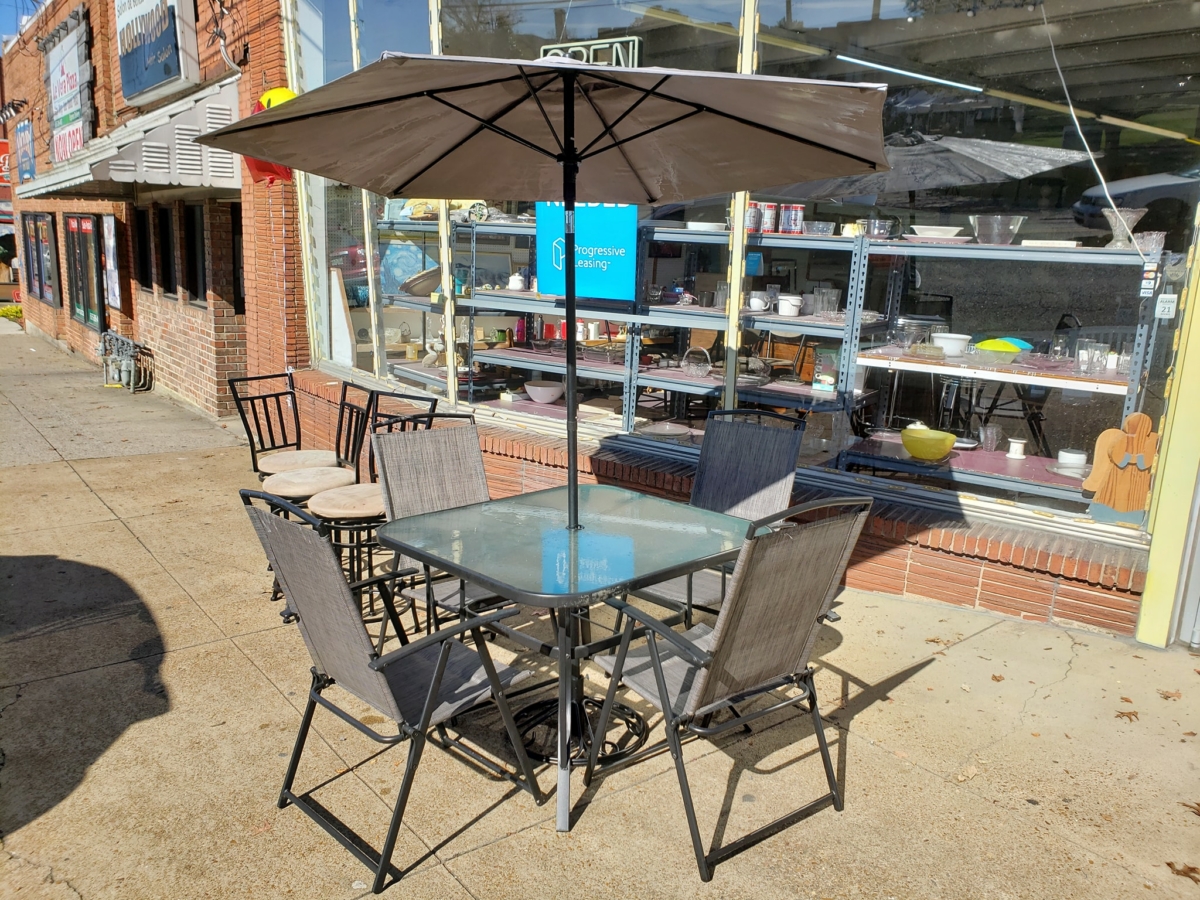 In an antique storefront, you'll find this great collection of used and vintage items just calling your name.
Unique Thrift Store is a no-frills space filled with donated second-hand items, from furniture and decor to clothing, jewelry, and other unique novelty items.
They specialize in the hard-to-find, and along with donated items, there's a collection of handpicked vintage and antique items that you've probably never seen before.
Just some unique pieces you'll find include antique bicycles, vintage fashions, handmade quilts, mid-century furniture, and so much more.
You'll be impressed, and in awe of the collection they've put together at Unique Thrift Store in Nashville.
Location: 4802 Charlotte Ave, Nashville, TN 37209
Final Thoughts
From vintage threads to antique furniture, records, books, and more. Nashville is filled with thrift stores just waiting to be explored.