The classic steak meal is perfect for any night of the week or celebratory meal.
Good thing Nashville has you covered with plenty of places from laid-back to high-end, all with prime cuts of mouthwatering beef.
The Best Steak in Nashville
Bourbon Steak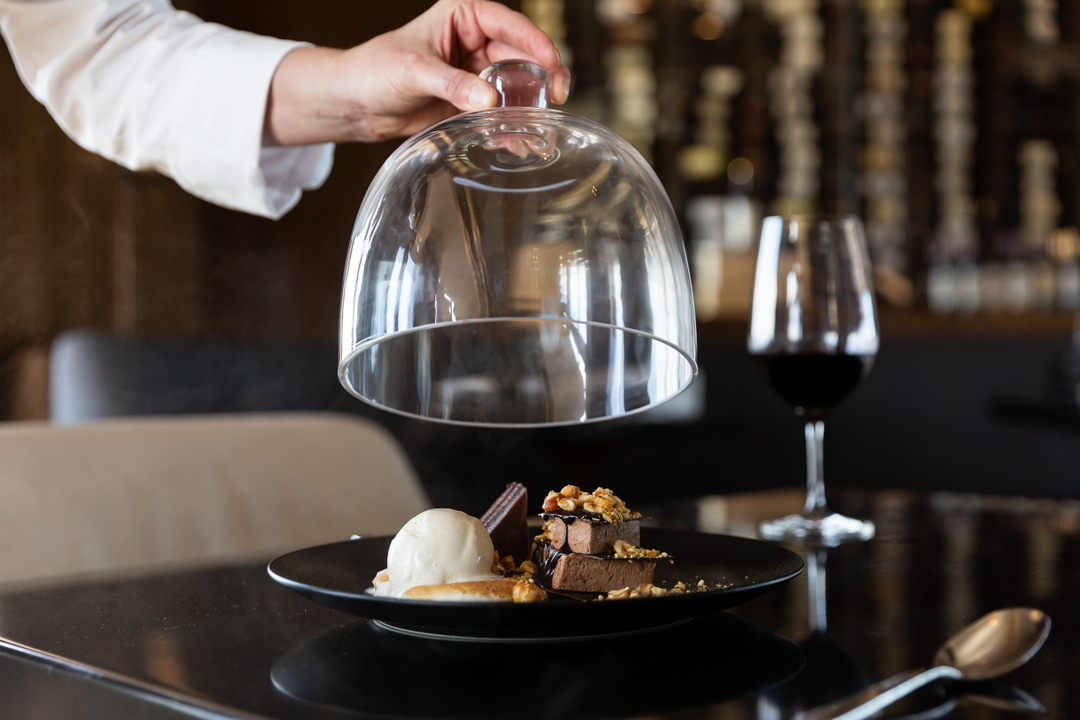 Voted as one of Nashville's best steakhouses, this eatery is brought to you by Michelin star chef Micheal Mina.
Bourbon Steak offers breathtaking 360-degree views of the city's skyline while you dine on incredible high-end cuts of prime beef.
They boast some of the most impressive selections, with fresh seafood and shellfish shipped daily and over 800 wines to choose from.
They use a wood-fired grill to char the steaks at high heat. They cook with a crispy outside yet remain tender and juicy inside.
The Wagyu is melt-in-your-mouth good, and any of the enhancements will take your steak from delicious to over-the-top.
Let Bourbon Steak show you why they can brag about being the best.
Location: 201 8th Ave S 34th Fl, Nashville, TN 37203
Carne Mare
A different take on steakhouse flavor, this Italian chophouse offers all your favorites.
Carne Mare offers prime cuts of steak in a high-end and cozy setting.
The entire menu is the brainchild of Chef Andrew Carmellini and Chef della Cucina Levi Raines who bring together Italian classics, succulent seafood, and exquisite cuts of beef.
The main attraction includes prime-aged beef, Wagyu, prime rib, and side dishes like broccolini, whipped rustic mashed potatoes, and others.
The comforting Italian flavors of Carne Mare bring new light to classic steak dinners.
Location: 300 12th Ave S, Nashville, TN 37203
Jeff Ruby's Steakhouse
Named one of the best steakhouses in Nashville, this outpost of the famous chain is the perfect place to celebrate and dine in an upscale environment.
Jeff Ruby's Steakhouse is lively high-end dining where each guest is treated and served like royalty.
The over-the-top interior includes art deco decor, lavish chandeliers, and plush red velvet seating will only help to make you feel famous.
Fresh cuts of beef and seafood fill the menu, handpicked and cut exclusively for the selections at Jeff Ruby's.
Choose from USDA prime, rare wagyu beef, or premium filet mignon. Don't forget to crown your perfectly cooked steak with special sauces, butters, seafood bites, and more.
These incredible creations will keep you coming back for more.
Location: 300 4th Ave N, Nashville, TN 37219
Jimmy Kelly's Steakhouse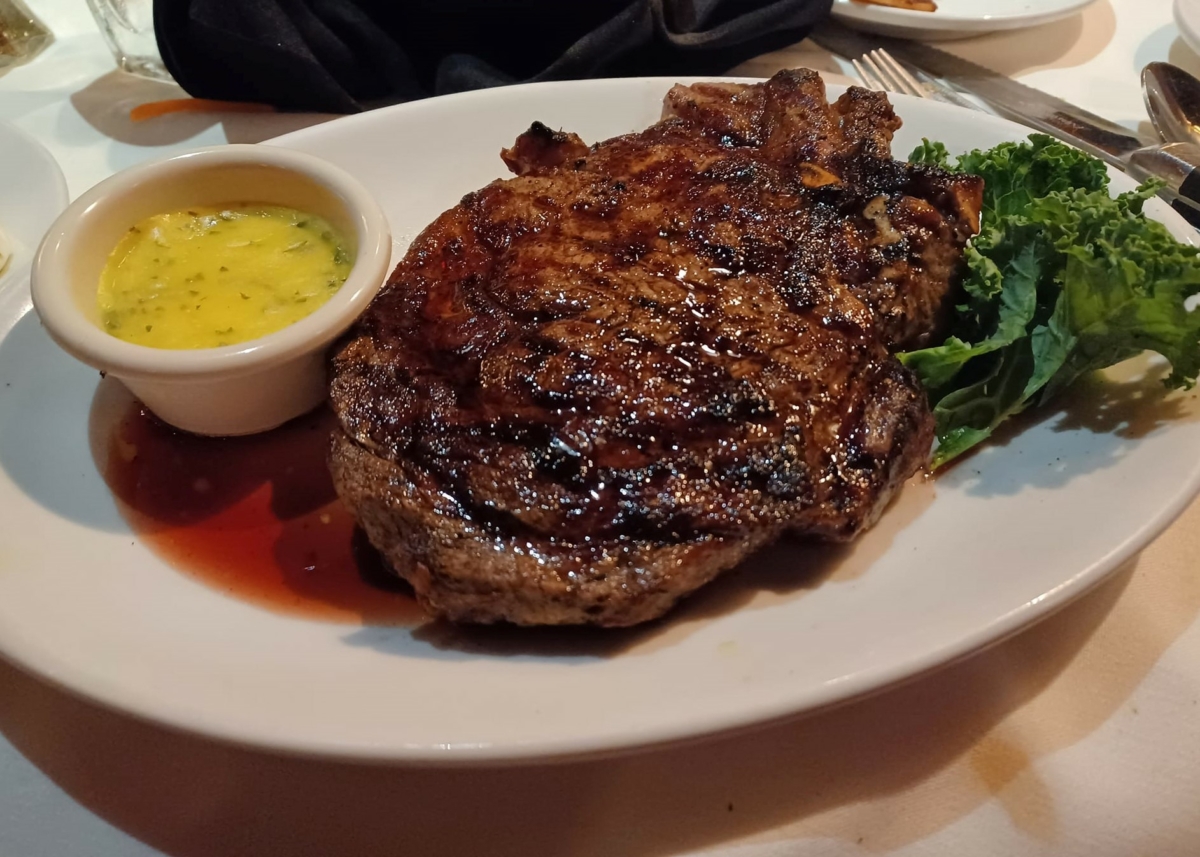 Family-run since 1934, this classic steakhouse serves high-end cuts of beef in a relaxed and romantic environment.
Jimmy Kelly's Steakhouse makes no compromises regarding the quality or flavor of its dishes.
Each steak here is cut by their in-house butcher daily for the freshest beef possible.
Only the best Midwest beef makes the cut and spends 28 days aging before making it to your table.
Each cut is prepared to be crisp on the exterior and tender inside. They offer four cuts; one is even stuffed with bleu cheese and wrapped with bacon.
These extravagant meals will show exactly why Jimmy Kelly's has been around for 3 generations.
Location: 217 Louise Ave, Nashville, TN 37203
Kanye Prime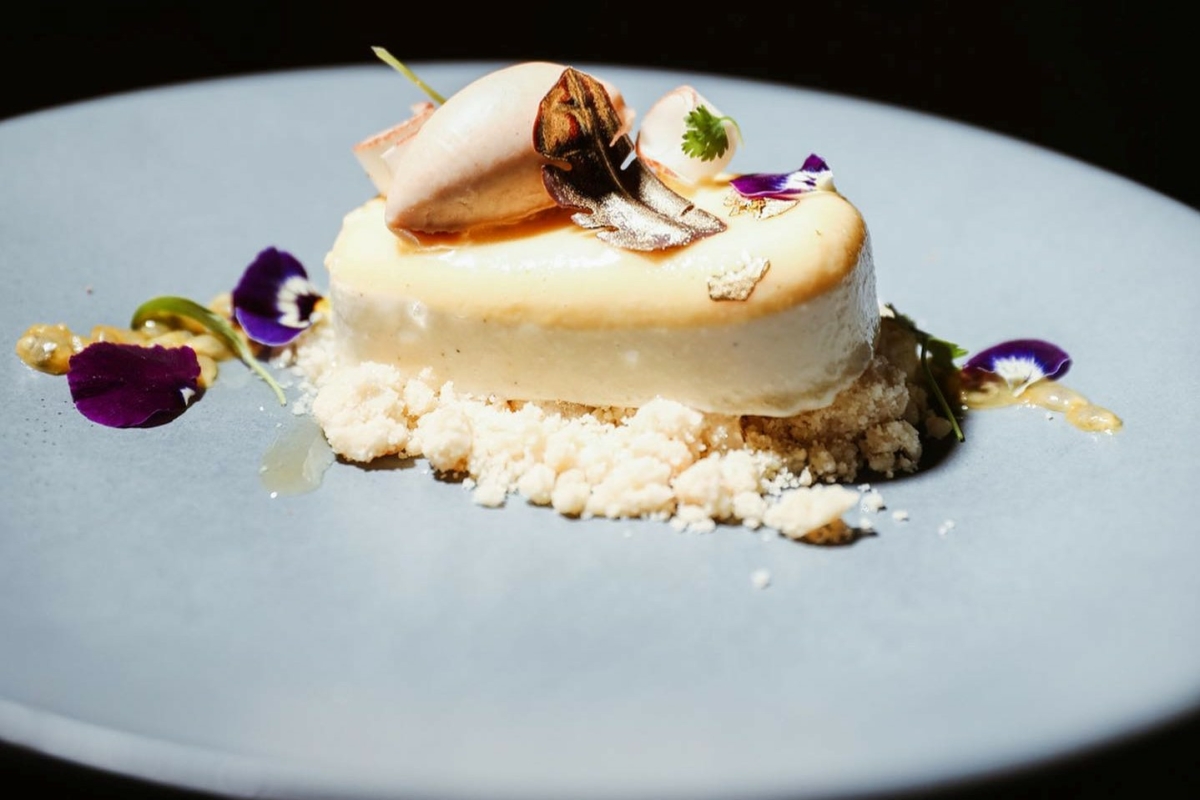 A unique combination of high-end American steakhouse and boutique restaurant, they certainly serve delicious steak.
The neutral-toned space of Kanye Prime is the perfect backdrop for the flavorful and upscale dishes they serve.
Here you'll find modern interpretations of traditional dishes using a farm-to-table method and market-driven ingredients.
Use 1200 degrees of heat to cook the steak, so each cut gets a crispy char on the outside and a juicy, flavorful interior.
The menu even includes wine pairing suggestions for each of their 8 cuts. Wine and dine with new takes on your steakhouse favorites at Kanye Prime.
Location: 1103 McGavock St, Nashville, TN 37203
Oak Steak Nashville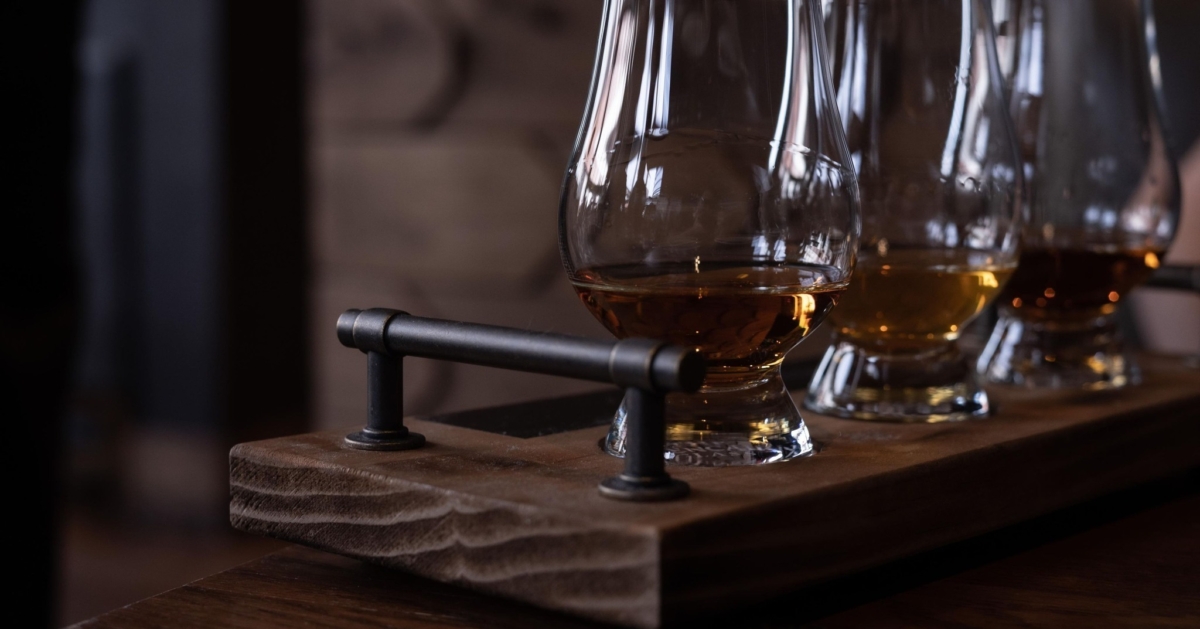 Here you'll find a contemporary sleek market-style steakhouse designed for any occasion.
Oak Steak in Nashville is the perfect spot to grab crafted cocktails and dine on fine selections of Angus beef.
These high-end dishes are elevated versions of classic steakhouse plates. The menu highlights their cuts of beef, including 5 cuts of signature steaks, plus even more specialty cuts.
Treat yourself to melt-in-your-mouth Japanese Wagyu or a deeply savory dry-aged beef.
Add seafood items like lobster tail for an even more extravagant meal. The only thing more impressive than the cuts of meat is how expertly they're prepared.
Location: 801 Clark Pl, Nashville, TN 37203
Southern Steak + Oyster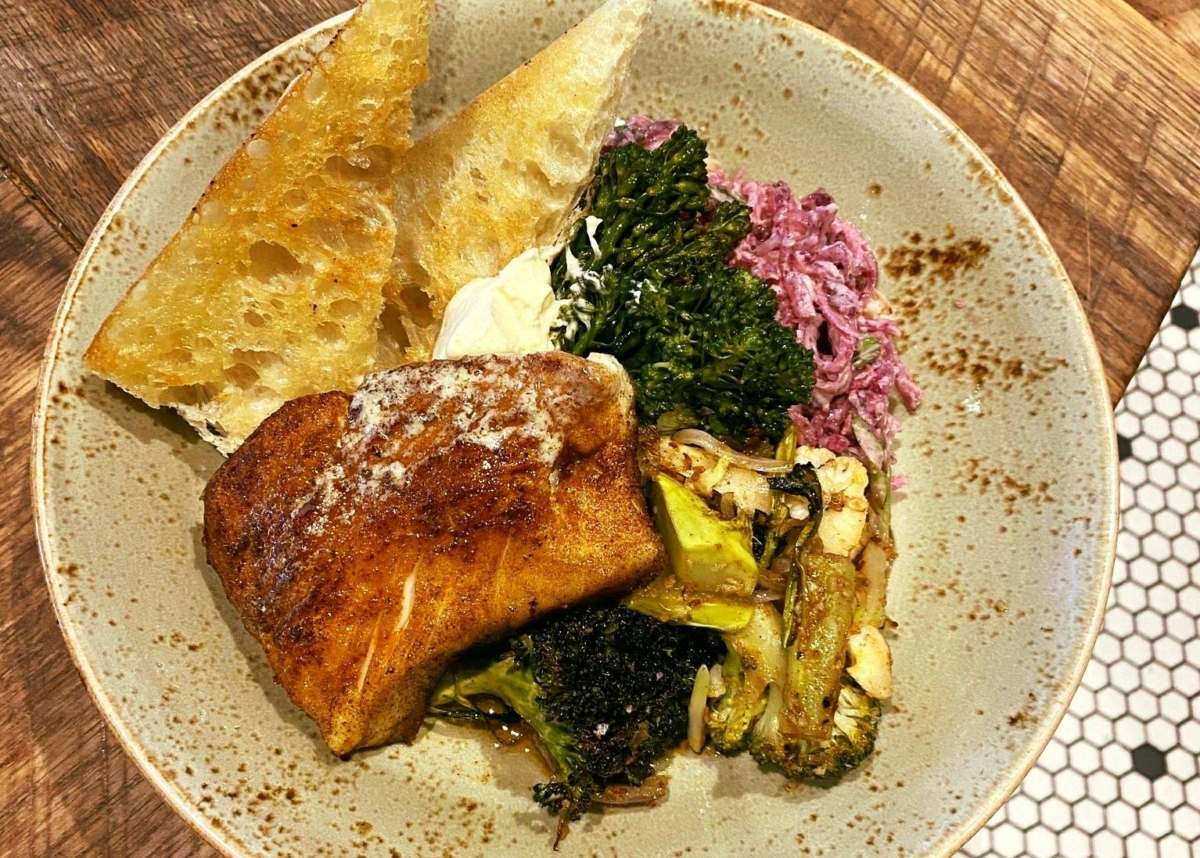 Combining southern flavors with surf and turf items creates a delectable menu at this Nashville eatery.
Southern Steak and Oyster takes the time to carefully curate each ingredient to craft delicious and comforting dishes.
They offer two cuts of beef for dinner, a 21-day dry-aged strip steak, and a juicy filet mignon.
Each is served with a flavorful butter designed to complement the specific cut of meat.
Whipped potatoes, crisp vegetables, and other accouterments are served alongside the main event.
This combination of flavor and tradition creates unforgettable and craveable plates.
Location: 1503rd Ave S, Nashville, TN 37201
Sperry's Restaurant
Award-winning neighborhood eatery with a talent for serving steak. Sperry's Restaurant has an old tavern feel and a menu filled with high-end surf and turf options.
For those who devote themselves to fine cuts of meat and succulent fresh seafood, this spot will quickly become your new favorite.
There are 10 expert cuts of meat, along with a juicy slow-roasted prime rib.
The chefs take great care in seasoning and preparing the steaks to your preferred temperature. Juicy and flavorful, each bite will keep you coming back for more.
Treat yourself to a night out at Sperry's.
Location: 5109 Harding Pike, Nashville, TN 37205
Urban Grub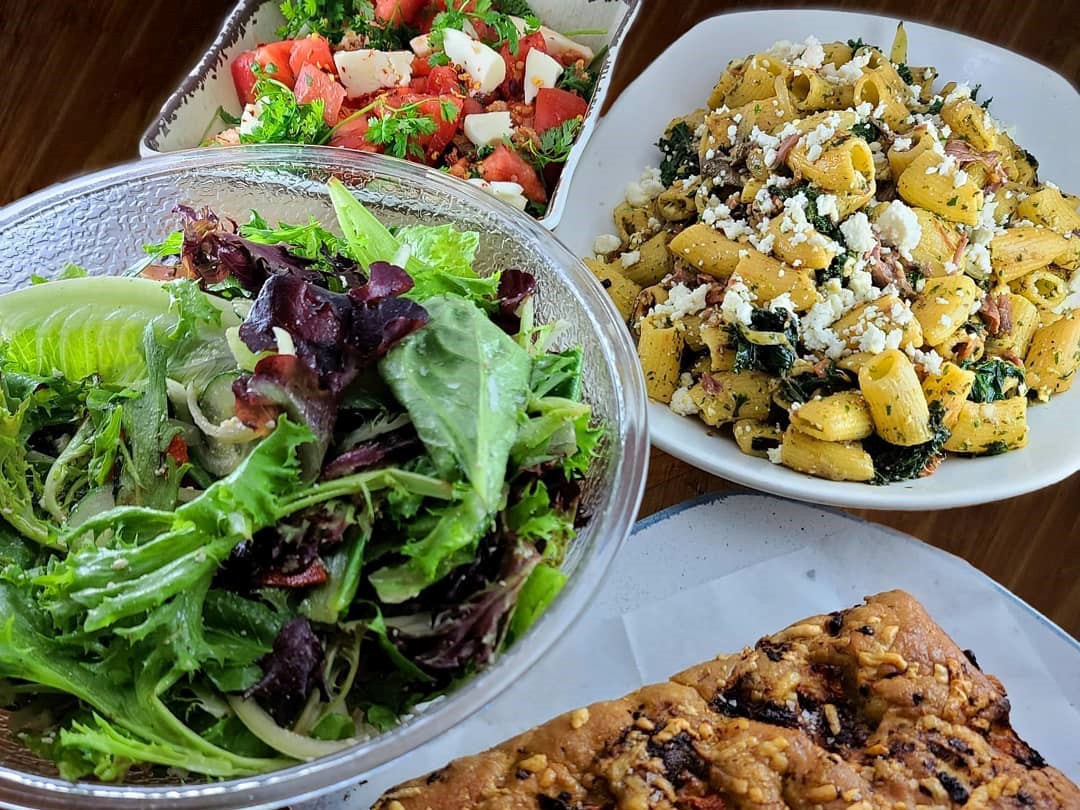 Rustic and stylish digs serving southern classics and hearty cuts of meat.
Forget a stuffy upscale steakhouse; Urban Grub is reinventing the steak experience. T
The menu here combines classic southern flair and traditional steakhouse cuisine. You can pick from more casual bites like southern steak Frites or a larger steak dinner.
These expert cuts include a dry-aged bone-in NY strip, Angus filet, or a natural ribeye.
All are cooked to a temperature of your choice by exceptional chefs. And don't forget to top it off with butters made in-house or a delectable crab cake.
This steak spot is perfect for any day of the week.
Location: 2506 12th Ave S, Nashville, TN 37204
Flemings Prime Steakhouse + Wine Bar
This steakhouse is made for a celebration. Flemings Prime Steakhouse + Wine Bar is a high-end experience for you to enjoy handpicked wines and cuts of meat expertly prepared.
Just across from Centennial Park, you'll be able to dine on their signature steaks; all served with your choice of housemade butters.
Filet mignon, ribeye, NY strip, and tomahawk cuts are available, all cooked to utter perfection.
You can also choose to adorn your steak with an over-the-top enhancement like jumbo lump crab meat or elegant truffle-poached lobsters.
Location: 2525 West End Ave Ste 220, Nashville, TN 37203
Final Thoughts
Treat yourself to a meal at one of these Nashville steakhouses. It will be one of the best ways to end the week or start a fun night.