Nashville has recently become a go-to city for nightlife and good times. And the clubs are here to elevate that experience.
There's a good time to be had at venues all across the city but be sure you don't miss out on the best of the best.
The Best Clubs in Nashville
Bourbon Street Blues + Boogie Bar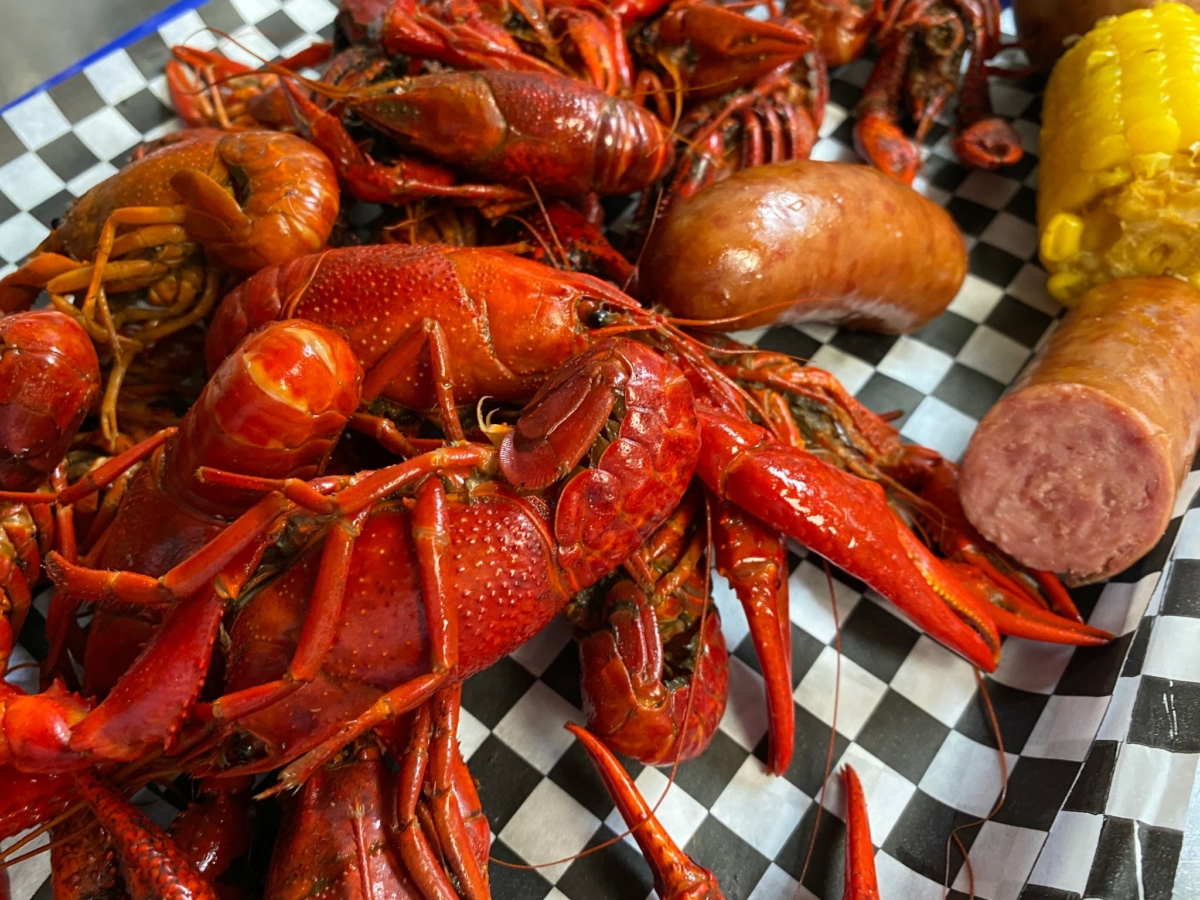 It's Mardi Gras year-round at this Cajun-inspired music club. At Bourbon Street Blues + Boogie Bar, you're met with a glowing neon sign at the entrance, which signals the fun about to be had.
You're met with an alleyway that is filled with twinkling lights, flags, and wrought-iron balconies.
This venue boasts live music 7 days a week with a variety of rotating artists. For over 25 years, they've been in business and have had numerous big-name artists grace their stage – including BB King and James Brown.
Authentic cajun recipes and crafted cocktails bring all the feel of New Orleans right to Nashville.
Location: 220 Printers Alley, Nashville, TN 37201
Dirty Little Secret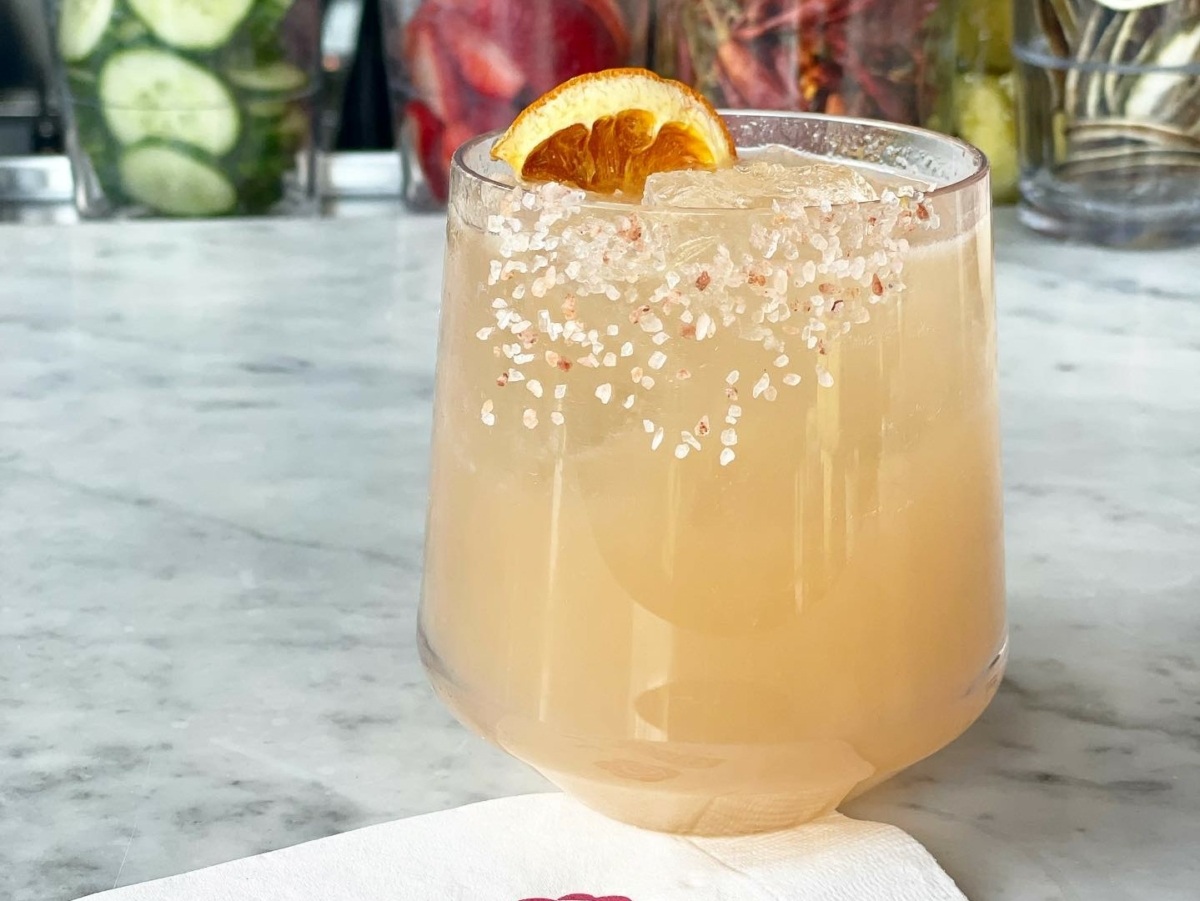 In the same alleyway as another notable music club, this venue is filled with a dark and seductive vibe.
The energy of Dirty Little Secret creates an intriguing and experimental nightclub life with slight excess and notable musicians.
This entertainment is constantly evolving, and when live artists aren't on center stage, you'll find DJs turning tables, and other surprise acts.
The bar is fully stocked, so the staff can create the cocktail of your dreams to complement the experience. One visit, and you'll want to keep this captivating place a secret.
Location: 210 Printers Alley, Nashville, TN 37201
Exit/in
This venue was founded in 1971, so they're no stranger to a good time.
Exit/In comes with a rich past and constantly evolves to write a new story in the Nashville nightlife scene.
No need any longer to make a name for themselves; this has been a premier music venue in the city for the last 50 years.
The talent that takes center stage ranges from unknown locals to legendary musicians. Some notable groups include the Red Hot Chili Peppers, Etta James, and even Willie Nelson, to name a few.
What started from humble beginnings has become a go-to for locals and visitors alike. And there's always a good time to be had at Exit/In
Location: 2208 E Elliston Pl, Nashville, TN 37203
Lipstick Lounge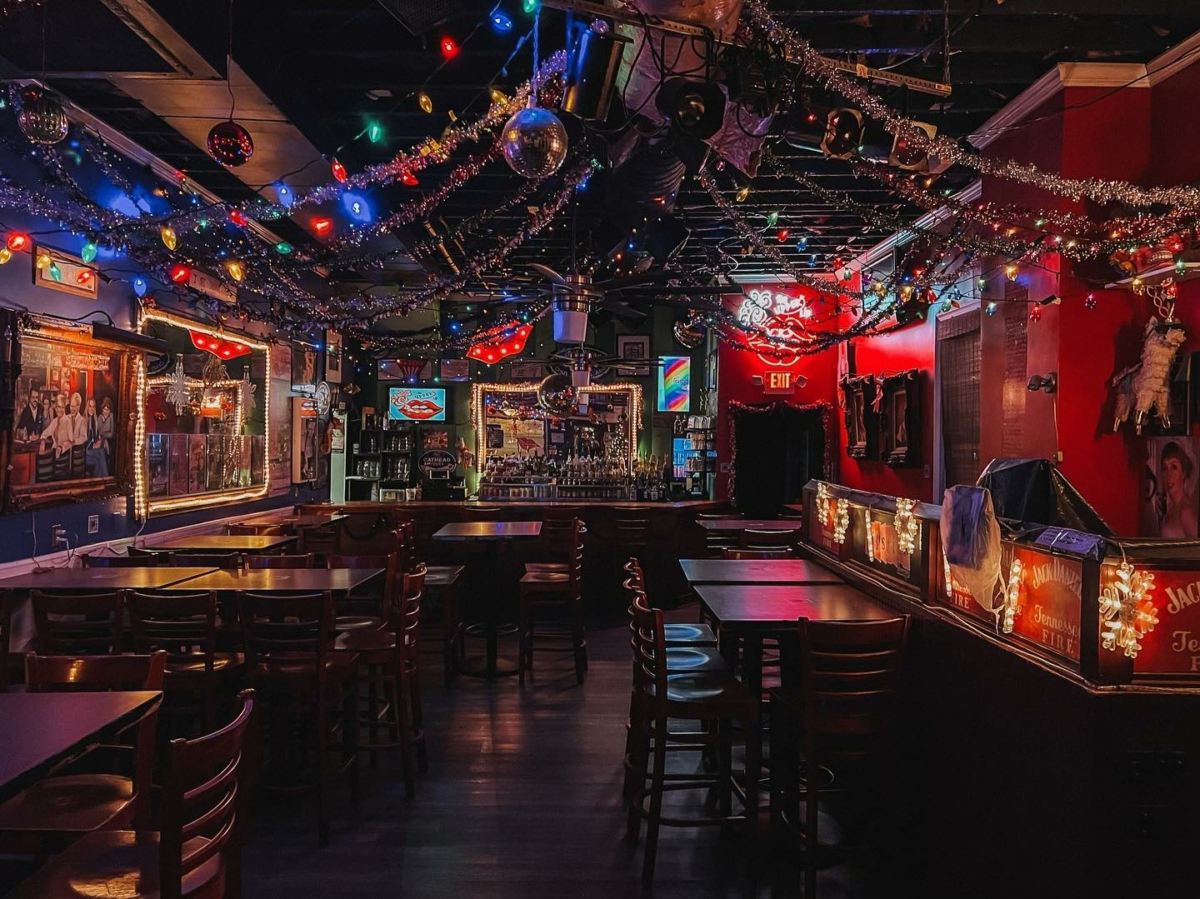 A venue designed for humans of any calibur, this gay-friendly bar makes a splash on the Nashville nightlife scene.
Lipstick Lounge welcomes all patrons to indulge in karaoke, trivia, and dancing. No matter the occasion, this is the perfect spot to enjoy a drink in a bright and welcoming environment.
Plus, they've been mentioned in multiple publications over the years for the good times to be had. Don't miss out on signing your heart out, cutting a rug, noshing on brunch, and so much more.
This will become a one-stop-shop for everything entertainment in Music City.
Location: 1400 Woodland St, Nashville, TN 37206
Mercy Lounge
Independently owned, this eccentric venue houses musical talent across numerous genres.
Mercy Lounge is a cozy club that's popular both locally and nationally, with a reputation for showing some of the best-known and unknown talent the country has to offer.
This colossal venue can fit 500 comfortably, and it draws a diverse crowd nearly every night of the week.
State-of-the-art sound systems, pool tables, and relaxed or upbeat areas are available for your enjoyment.
Famous names have graced the stage, from Snoop Dogg to the White Stripes and beyond. Don't miss out on this unique experience that's been a Nashville go-to for years.
Location: One Cannery Row, Nashville, TN 37203
Play Dance Bar
For those looking for a true nightclub experience, the search is over. Play Dance Bar is a venue hosting DJs, drag performances, live entertainment, and even VIP booths.
The high-energy atmosphere is met with dim lighting, laser shows, and an endless supply of drinks.
The dance floor is almost always full of patrons ready to let loose after a long day or week.
The bartenders are friendly and always prepared to whip up a custom concoction or classic drink to get your night started.
Be sure you don't miss out on the art of drag, with playmates performing three nights a week.
Location: 1519 Church St, Nashville, TN 37203
Rudy's Jazz Room
Indulging in a night out doesn't have to be high energy or filled with sweaty bodies. Rudy's Jazz Room creates a cozy and laid-back environment to grab a drink and enjoy live music without the chaos of a traditional club.
Jazz musicians perform most nights of the week, and there are cajun/creole dishes to indulge in.
Classic prohibition cocktails fill the menu, along with local brews from the Nashville area.
As one of the only authentic jazz experiences in Music City, they're proud of the attention to detail placed into each artist, drink, and dish.
Enjoy tradition and culture in this laid-back, intimate atmosphere.
Location: 809 Gleaves St, Nashville, TN 37203
Second Fiddle
Skyline views, honky tonk feel, and live country music, does it get more Nashville than that? The Second Fiddle is your new go-to for tradition and history to meet modern-day entertainment.
Seven days a week, you'll find live country music blasting through these walls in a space lined with brick walls, antique memorabilia, and a classic wooden bar.
The best part is there are actually two stages, one inside and another on the rooftop. Listen to the best up-and-coming artists in the area while dancing or relaxing and enjoying a cocktail.
You might even run into a famous face on your next visit to this popular music club.
Location: 420 Broadway, Nashville, TN 37203
Tootsies Orchid Lounge
Across the alley from another notable Nashville location, the Ryman, this historic bar is arguably the most famous honkey tonk in Music City.
Tootsies Orchid Lounge starts live music at 10 am and doesn't stop until the wee hours of the morning.
Many famous musicians have graced their stage, along with the bragging rights of many up-and-coming artists who will soon make a name for themselves.
This is a go-to spot for locals and visitors alike, as all are welcome. Initially opened in 1960 and painted orchid-in color, this lounge isn't slowing down any time soon.
You can guarantee any visit to Tootsies is time well spent.
Location: 422 Broadway, Nashville, TN 37203
Wildhorse Saloon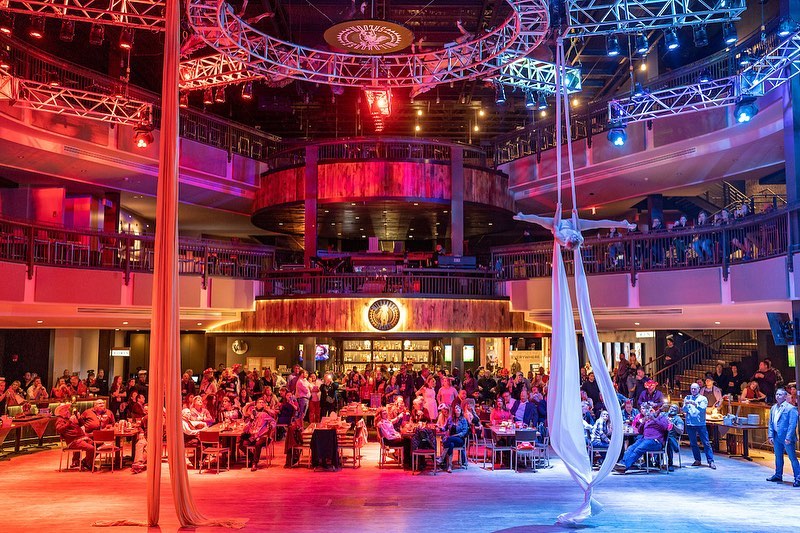 Line dancing is huge in Nashville, and this is the place to get in on the action.
Wildhorse Saloon constantly entertains with live music, southern food, multiple bars, and even free dance lessons in their 3-story venue.
While line dancing can be intimidating, this spot is the perfect place to jump right in.
The classes are available weekly, but every evening there are people lined up, ready to go. Watch on while nibbling on traditional cuisine and sipping on a tasty creation from one of their many bars.
The 60,000 sq ft venue is no stranger to a good time, and just one visit offers an authentic taste of classic Nashville entertainment.
Location: 120 2nd Ave N, Nashville, TN 37201
Final Thoughts
When you need a fun night out on the town, Nashville has you covered. With your choice of clubbing experience at places all across Music City, there's an endless amount of fun to be had.