Broadway is well known in Nashville for being a bustling scene of live music, dancing, and drinks. However, some of the best food in Music City can also be found along this infamous strip.
The Best Places To Eat On Broadway In Nashville
Acme Feed + Seed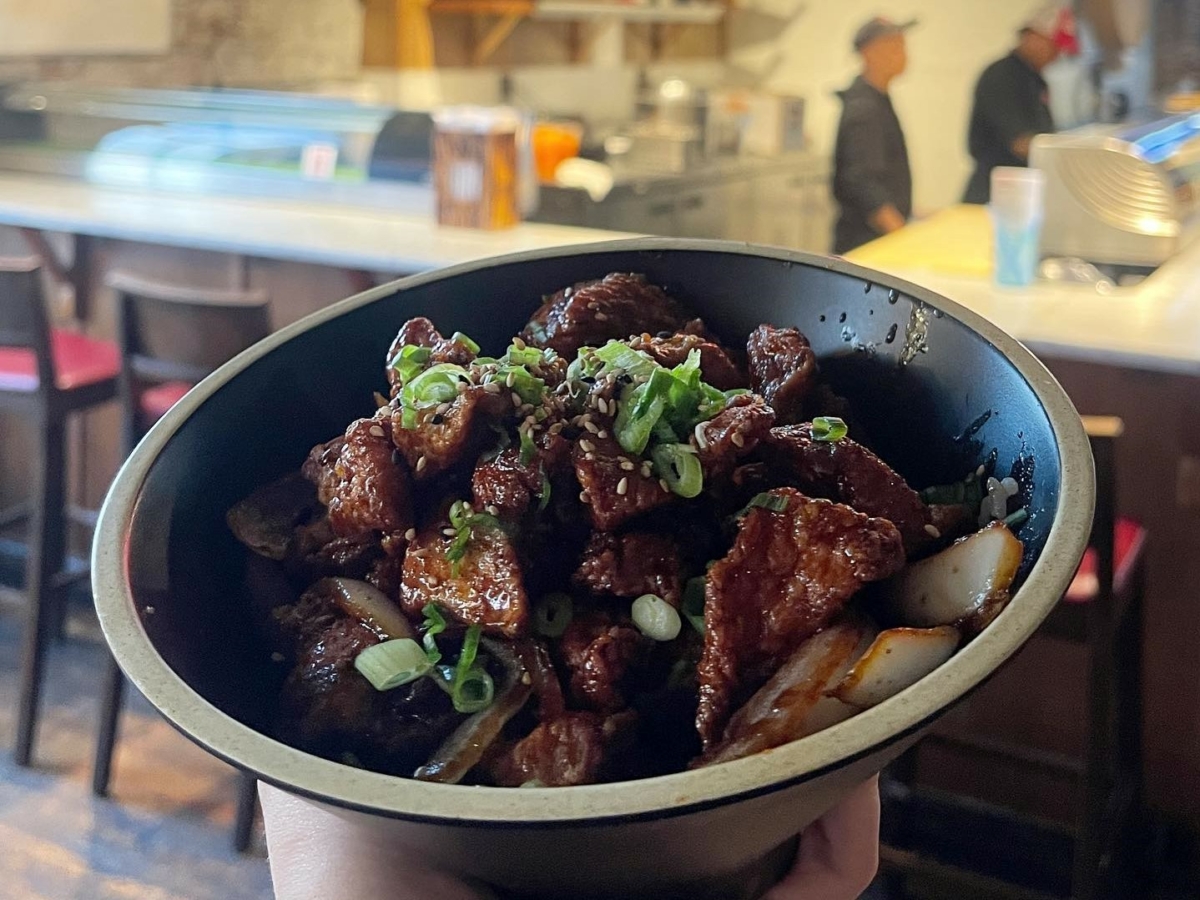 This multi-level venue is well known for live music and great eats on every story, including their popular rooftop bar.
Acme Feed + Seed is a go-to on Lower Broadway for delicious elevated meals and drinks, plus live bands throughout the week.
The building was originally built in 1890 and has since been refurbished from a feed store that also has a storied history as a grocery store and many other businesses.
Now they serve a menu of upscale cuisine in a space that celebrates both the history and future of Nashville.
This space includes a restaurant, lounge, and bar, plus the sought-after rooftop bar. Acme Feed + Seed is easily one of the best places to eat on Lower Broadway.
Location: 101 Broadway, Nashville, TN 37201
Assembly Food Hall

You'll find this Nashville go-to within Fifth + Broadway making it an easy spot to stop in for a bite to eat.
Assembly Food Hall features numerous food vendors meaning you have your choice of what to eat.
Not just another food hall, this massive venue features 30+ eateries and bars, all on one of Nashville's largest rooftop spaces. Impressive doesn't even begin to describe it.
Here you'll find a healthy mix of local and international fare to dine on while also enjoying the selection of live music across 3 stages.
Some of Nashville's best restaurants can be found within Assembly Food Hall, the food hub on Broadway.
Location: 5055 Broadway, Nashville, TN 37203
Broadway Brewhouse Downtown

A one-stop-shop for everything food and drink, you won't regret stopping into this restaurant while on Broadway.
The Broadway Brewhouse Downtown features a selection of dozens of craft beers along with a menu of eclectic pub fare.
The interior here is filled with exposed brick and memorabilia that creates a welcoming and comforting environment.
Beer lovers will be thrilled with adding this stop to your list as they boast 72 options on draft and original food to go along with the brews.
Locals and visitors alike will agree that Broadway Brewhouse Downtown is a great pub-style eatery to visit on Broadway.
Location: 377 Broadway, Nashville, TN 37201
CAVA
Another restaurant found within Fifth + Broadway, this one finds inspiration from Mediterranean recipes.
CAVA features a menu of thoughtful food, including greens and grain bowls that are customizable.
Throughout the year, their menu will change because they feature fresh and local ingredients whenever possible, so there's always something new to try.
While they do have pre-made combinations, you're always welcome to mix it up or build one from the start.
They even offer catering and options for bringing the ingredients home. Bright and flavorful while also being healthy, CAVA offers unique options you won't want to miss out on.
Location: 5010 Broadway Suite 200, Nashville, TN 37203
Hattie B's Hot Chicken
One of the more popular fried chicken chains within Music City, you won't regret a trip to this Broadway spot.
Hattie B's Hot Chicken is a family-run chain of restaurants that feature some of the best hot and classic fried chicken in the city.
Everything on the menu here is made from scratch, including the sides; plus, they offer cold beer to go along with your meal. Pick from platters, sandwiches, snacks, and sides.
They even serve dessert. You also get to pick the heat level of your chicken from plain to burn notice hot. Hattie B's Hot Chicken is a favorite in Nashville, and you'll understand why after just one visit.
Location: 5069 Broadway Suite A-103, Nashville, TN 37203
Honky Tonk Central
This massive venue on Broadway features 3-stories of gathering space that offers a menu of traditional pub fare and classic live country music.
Honky Tonk Central is the perfect taste of Music City, both literally and figuratively.
You'll get to enjoy the best of what the city has to offer, all under one roof. Live musicians are featured every day, so you'll never miss out.
Cold drinks go well with classic bar bites like burgers and wings, and the welcoming atmosphere and staff will show off the true hospitality of the South.
Honky Tonk Central on Lower Broadway might just be the world's best Honky Tonk.
Location: 329 Broadway, Nashville, TN 37201
Jack's Bar-B-Que

A tradition in Nashville since 1976, this Broadway restaurant is one of the best places in the city to get classic barbeque food.
Jack's Bar-B-Que features a multi-level venue at this location with patio seating and live events often.
From this dining room, you'll have views of the Ryman Auditorium, which is found just across the street. Located in the heart of lower Broadway, it's no wonder this is a go-to.
There's often a wait as this is some of the most sought-after barbeques on the street and in Music City. You'll love everything about Jack's Bar-B-Que.
Location: 416 Broadway, Nashville, TN 37203
Mellow Mushroom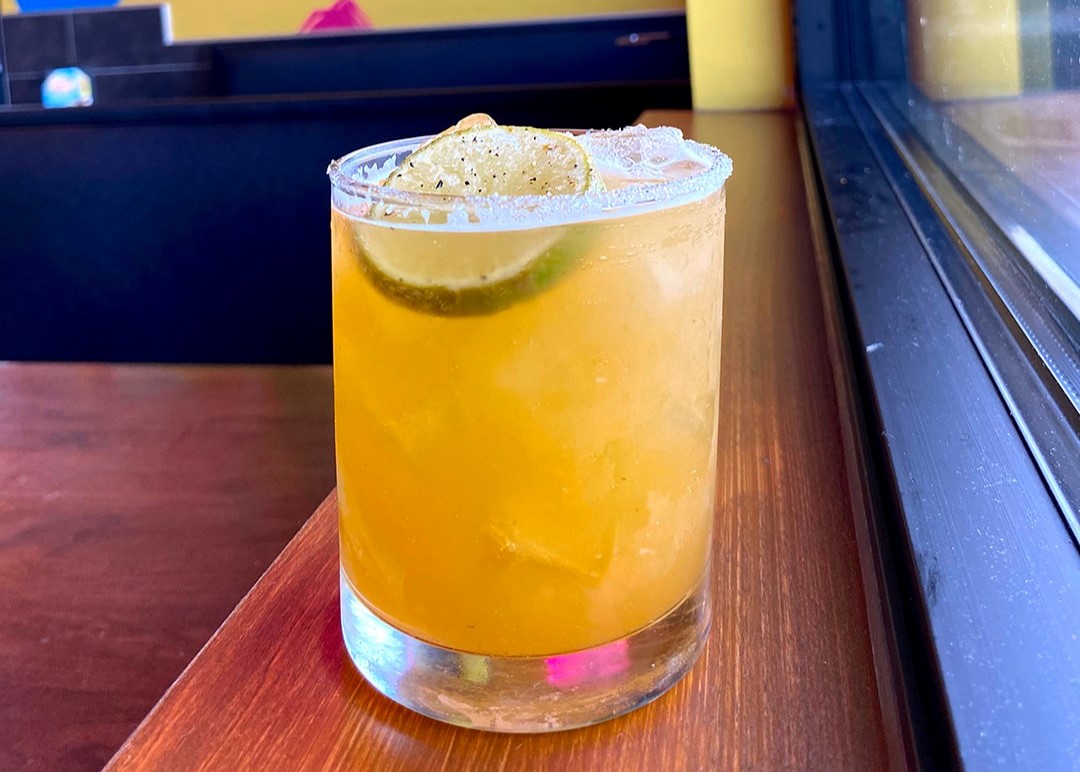 This funky outpost of the popular pizza chain is a great place to grab a slice or a whole pizza while hanging out on Broadway.
Mellow Mushroom is a unique art-filled space that features a combination of craft beer, calzones, and stone-baked pizza.
It's quite the difference from the bustling strip outside filled with bars and live music venues; this space is a little more laid back.
These pies are a little more unique than at your typical pizzeria, and their stone-baked combination creations are irresistible.
Plus, almost all the recipes can be made gluten-free or vegan to meet all dietary criteria. Mellow Mushroom is a great choice for a meal on Broadway.
Location: 423 Broadway, Nashville, TN 37203
The Twelve Thirty Club

This ritzy venue is a slightly more elevated option along the strip that's perfect for an unforgettable Nashville experience.
The Twelve Thirty Club features modern regional cuisine along with a bar, rooftop patio, and live music. They actually feature four vastly different spaces.
Each has its own decor, vibe, and menu to create different experiences as you travel through the levels. Most levels feature live musicians, and each features different seating options for small or large groups.
You'll regret missing out on this unforgettable experience on Broadway in Nashville.
Location: 550 Broadway, Nashville, TN 37203
Velvet Taco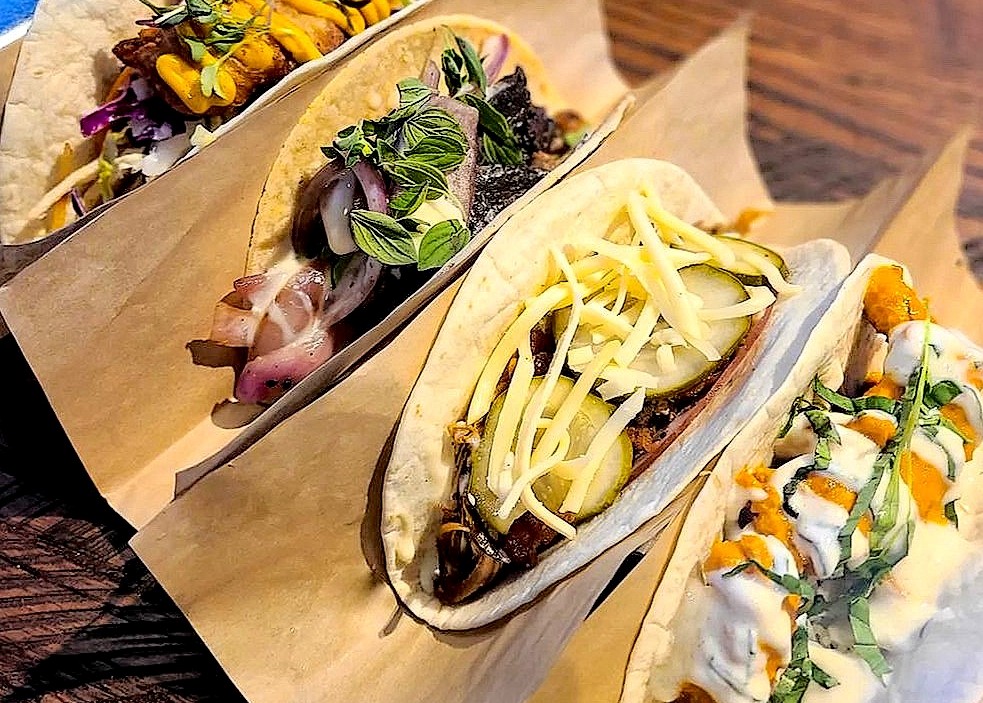 You'll actually find two locations of this popular eatery along the strip to enjoy. Velvet Taco is an eatery that focuses on unique taco combinations you've never tried before.
This funky menu brings together international flavors to create an irresistible menu that won't be seen anywhere else.
Fresh ingredients are always used to create these handheld favorites, and they even feature a taco of the week every week. Velvet Taco is a fan-favorite in Nashville, especially along Broadway.
Location: 1911 Broadway, Nashville, TN 37203
Final Thoughts
Find a terrific collection of food from southern favorites to more unique options, all along one of the best streets in Nashville.