You don't have to travel to Europe to enjoy this traditional Spanish dish. There are plenty of places all around Nashville to enjoy the flavorful rice dish.
The Best Paella in Nashville
Adele's Nashville
This American restaurant focuses on farm-to-table cuisine utilizing only the freshest and highest quality local produce.
Adele's Nashville is a go-to for locals and visitors for delicious meals in a space that offers a laid-back cool vibe.
One of the meals you won't want to miss out on from their unique rotating menu is their take on the classic paella.
Not available all year round but more on a seasonal basis, this version mixes all the traditional flavors and ingredients from local Nashville farmers.
Adele's Nashville is a great spot to indulge in the classic Spanish paella, at least when it's in season.
Location: 1210 McGavock St, Nashville, TN 37207
Barcelona Wine Bar
Here you'll find a popular intimate dining experience that stays open late at night.
Barcelona Wine Bar does include an extensive menu of Spanish cuisine paired with a massive list of delectable wines.
One of the popular items on their menu is their three different takes on traditional Spanish favorite, paella.
You can pick from a veggie-centric option, one that contains prawns and other seafood, or a final option that contains a combination of pork belly and chicken.
No matter what combination you decide on, you'll be impressed with their version of this tasty dish.
Location: 1200 Villa Pl #110, Nashville, TN 37212
Boqueria
Located in Fifth + Broadway, you won't be able to stay away from this popular Spanish restaurant.
Boqueria brings the lively atmosphere of Barcelona tapas-style restaurants and serves all the classic dishes you'd find at one of these spots.
Paella is indeed one of those authentic meals that will quickly become one of your favorites after trying their version.
On the lunch and dinner menus, you'll find two versions of the dish; one includes a twist with toasted noodles, while the other is a classic seafood option.
No matter which you pick, Boqueria will become your new go-to for paella.
Location: 1201 4th Ave S Ste 109, Nashville, TN 37210
The FarmHouse
Here you'll get to indulge in farm-to-table Southern classics that have been reimagined with their own flare.
The FarmHouse focuses mostly on southern cuisine, but in order to create a unique menu unlike any other in the city, they've created dishes you won't find elsewhere.
While their delicious rendition of paella isn't available all the time, it does show up on their menu seasonally, and it's worth the wait.
Using only the freshest and highest quality ingredients for every meal they make, you'll wish paella was available at The FarmHouse every single day.
Location: 210 Almond St, Nashville, TN 37201
Lola
When you're looking for a restaurant that features a neighborhood feel but serves authentic Spanish cuisine, look no further than this gem of Nashville.
Lola is the type of place where you come for the vibe and stay for the drinks and food.
Everything on the menu is inspired by traditional Spanish cuisine you'd find in a tapas restaurant or made at home for dinner.
While they also feature a rotating menu because they use local and farm-to-table ingredients, this option isn't on the menu full-time, so when you do spot the dish, be sure to indulge.
You'll wish that Lola had paella on the menu all the time.
Location: 1224 2nd Ave N, Nashville, TN 37208
Panca Peruvian Restaurant
While this local Nashville restaurant focuses on Peruvian cuisine, they feature a traditional version of the classic Spanish dish.
Panca Peruvian Restaurant features a large menu of food, all inspired by the flavors and culture of Peru.
They feature a similar influence as the country of Spain, which is why this version of paella is so similar to the classic.
You'll get to enjoy shrimp, mussels, and calamari all mixed into the classic dish, and it will quickly become one of your new favorite meals.
Panca Peruvian Restaurant is a great choice for traditional cuisine.
Location: 3915 Nolensville Pk, Nashville, TN 37211
Red Perch
While the traditional Spanish dish isn't on their daily menu, it's well worth the wait for the specialty dish to come back.
Red Perch is a seafood restaurant in Nashville with an emphasis on elevated seafood dishes.
While you won't have to wait for ceviche or fish and chips, you'll want to make sure you sign up for their special wine and paella night to indulge in their take on the classic meal.
These event nights happen often, and you'll just need to keep an eye on their social media to discover when they are hosting the next one. The paella dinner at Red Perch is well worth the wait.
Location: 4101 Charlotte Ave G120, Nashville, TN 37209
The Southern Steak + Oyster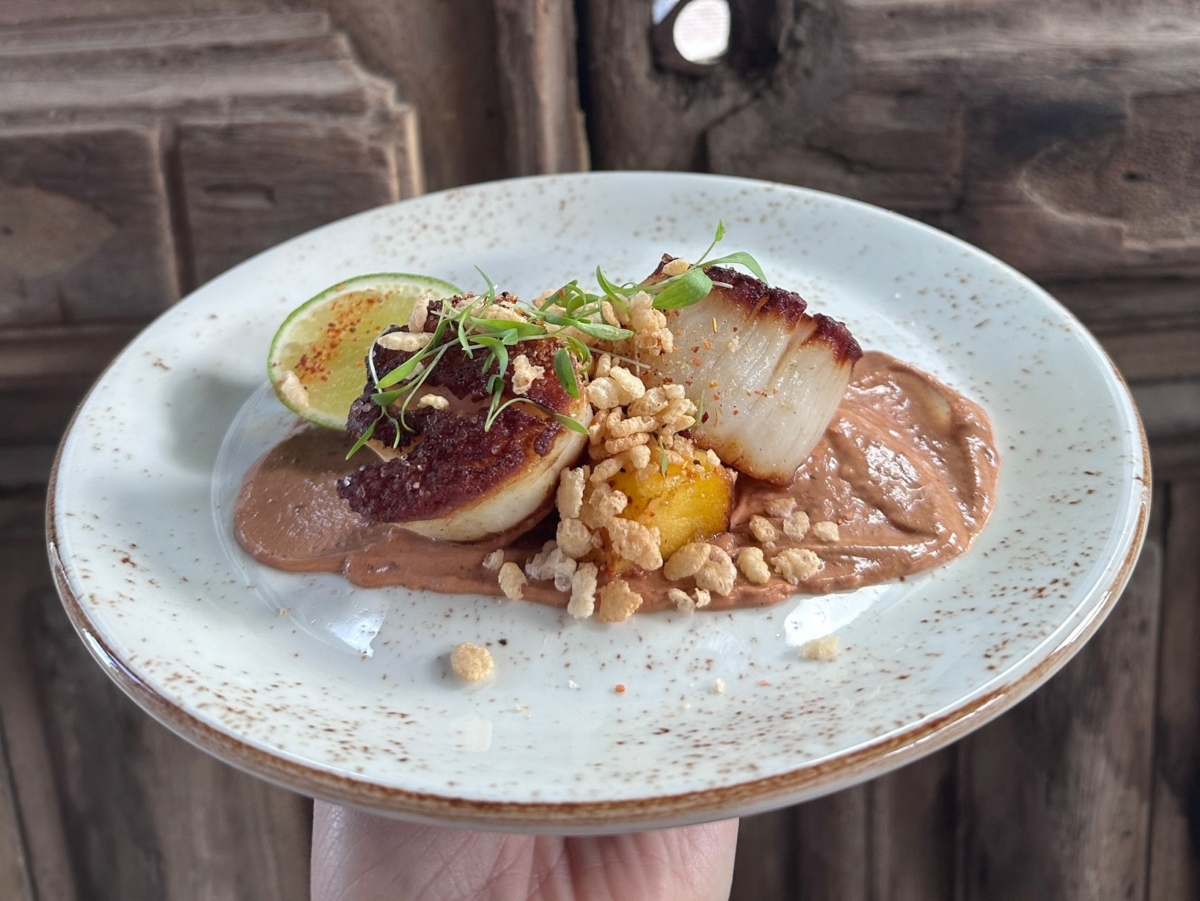 This high-end steak house is the perfect answer to dinner for a special occasion.
The Southern Steak + Oyster is found within the bustling SoBro district of downtown Nashville making the location convenient for locals and visitors alike.
Here you'll find a unique and animated space where you can indulge in a variety of steak-house options, including their rendition of paella.
While this is served tapas style as a small plate, it's the perfect start to dinner or a quick snack.
They also use seasonal ingredients and feature rotating options, so you'll have to keep an eye out for paella on the menu at The Southern Steak + Oyster.
Location: 150 3rd Ave S #110, Nashville, TN 37201
Sinema

Set inside a renovated movie theater and just 10 minutes from downtown Nashville, this is the perfect spot to grab dinner.
Sinema is a contemporary approach to American cuisine, offering renditions of classic cuisine.
Like many of the restaurants on this list, this is an offering not found on the everyday menu and instead is usually a part of the special tasting menu that comes with 5 courses.
They also utilize seasonal ingredients, so this menu changes frequently, and you'll want to be sure to check out Sinema when they have paella on that special dinner menu.
Location: 2600 8th Ave S #102, Nashville, TN 37204
The Yellow Porch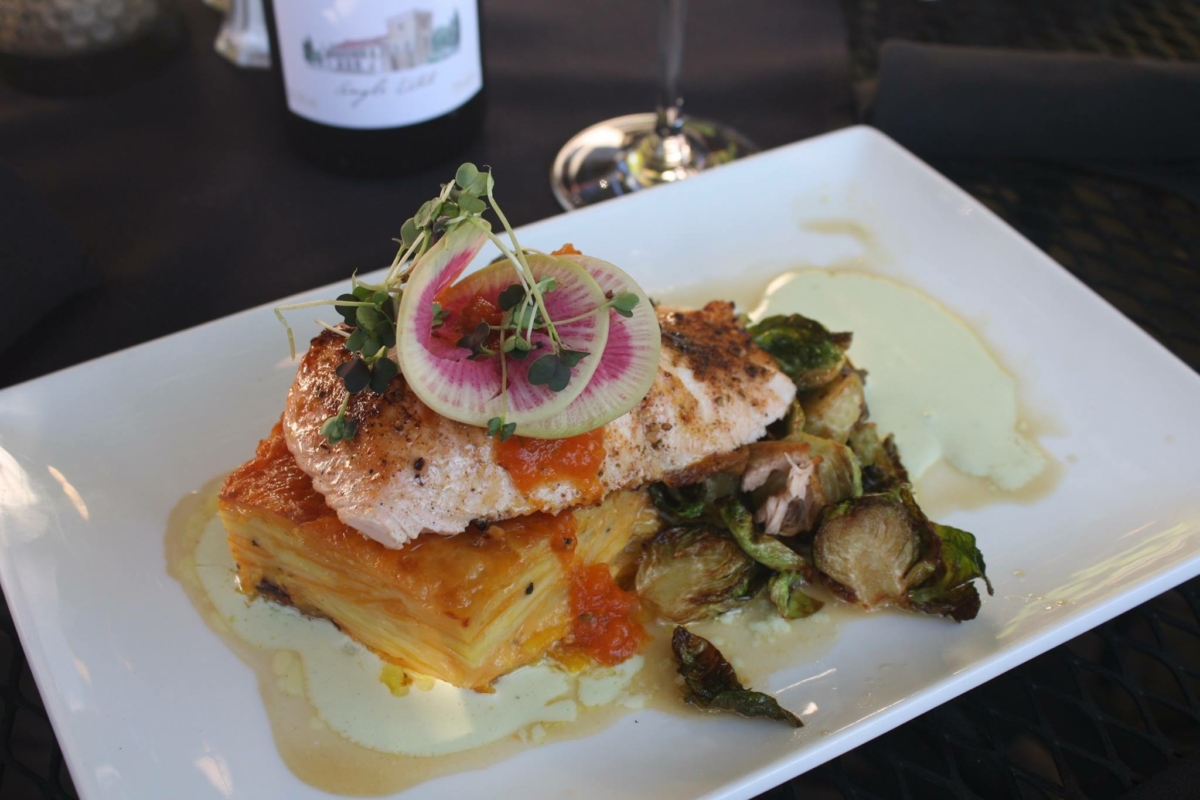 This American bistro features traditional cuisine with an eclectic flair that will be the perfect place for dinner after a long week or gathering with friends to share a meal.
The Yellow Porch includes a colorful cafe and patio space that focuses on casual fine dining and brings incredible dishes to the people of Nashville.
One of their most popular menu items available year-round is the Yellow Porch paella.
Served with fresh fish, shrimp, mussels, peppers, and more, this massive portion is made to be shared with up to 6 people. The Yellow Porch is a go-to for delicious paella available all year round in Nashville.
Location: 734 Thompson Ln, Nashville, TN 37204
Final Thoughts
Expand your palette while enjoying this traditional Spanish dish at one of these fantastic restaurants around the city of Nashville.