Your mid-day meal doesn't need to be boring. With so many options for lunch in Nashville, here are the top 10.
The Best Lunch in Nashville
Assembly Food Hall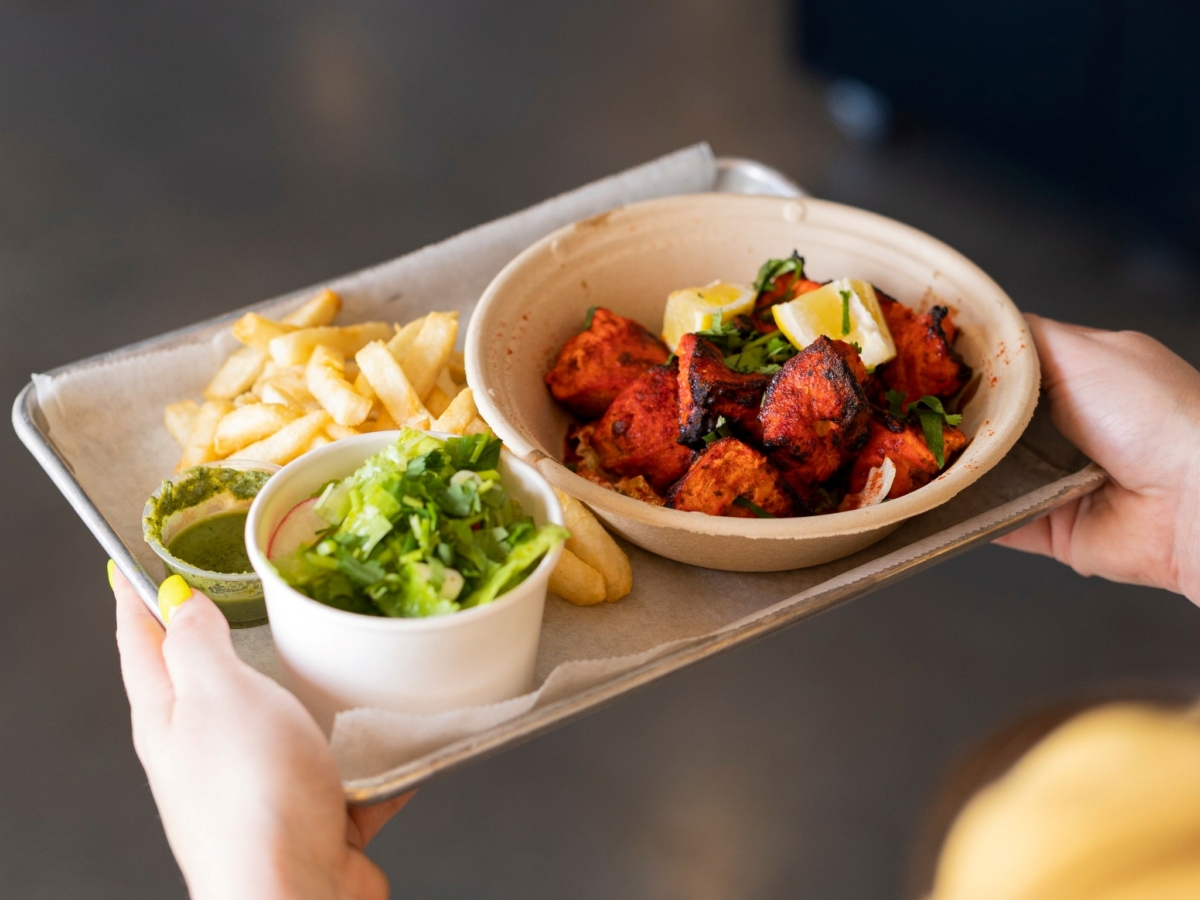 This buzzing food hub is considered Nashville's gathering place. Assembly Food Hall brings diners the best fare of Music City, all located under one roof.
This is the perfect spot for variety or a leisurely day of eating through some of the best food and drink Nashville offers.
Restaurants range from local to international cuisine, and there's live music found throughout the venue.
With three stages, the city's largest rooftop, and over 30 restaurants, you'll never settle for a boring lunch again.
Location: 5055 Broadway Pl, Nashville, TN 37203
Blanco Cocina + Cantina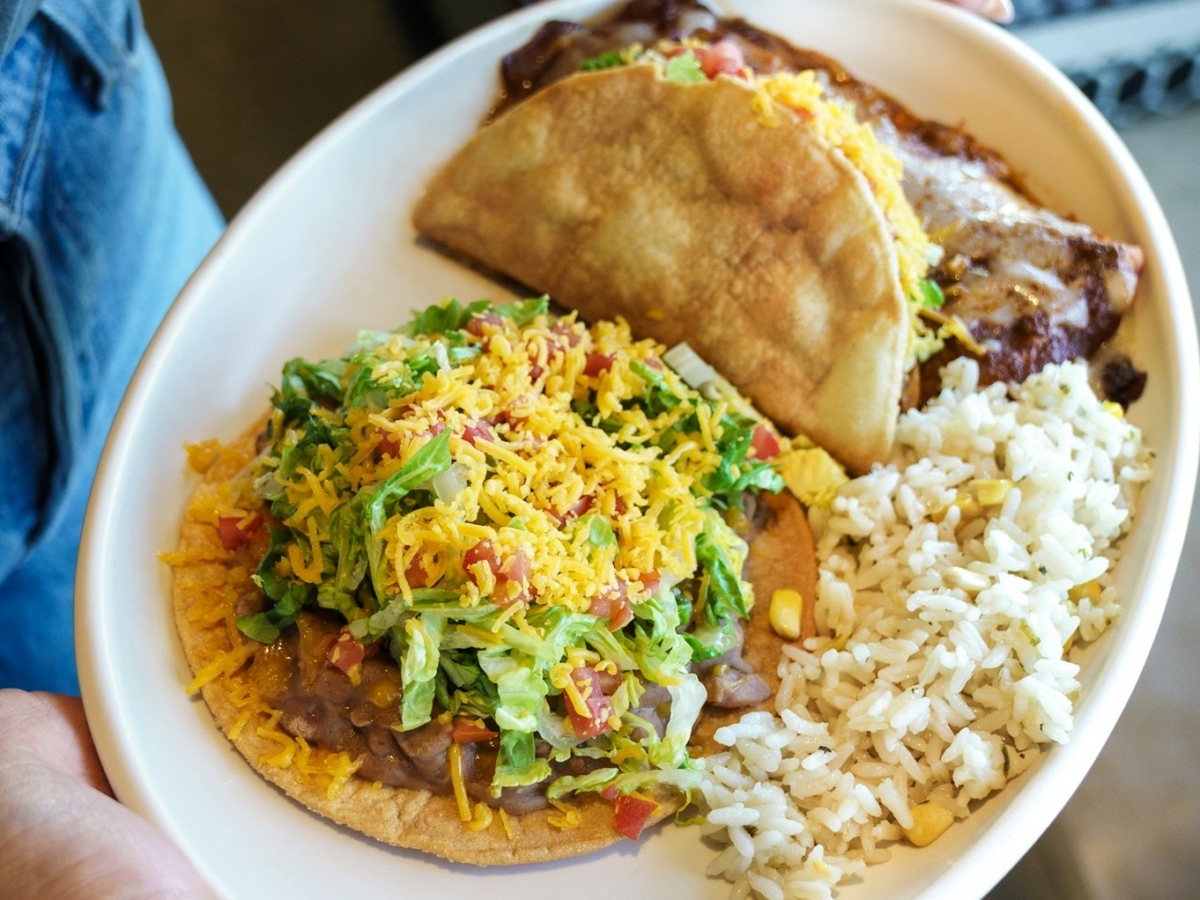 Look no further when lunchtime rolls around and you're craving Mexican-inspired dishes.
Blanco Cocina + Cantina has a laid-back atmosphere and a crave-able menu filled with favorites that will satisfy your mid-day hunger.
Their addicting cheese crisps can be considered a Mexican pizza, and you'll want to try every version.
And their chimichanga is a popular item with short-rib or braised chicken filling options. You'll also find tacos, burritos, fajitas, enchiladas, and more.
Squash your lunchtime cravings with this lively restaurant.
Location: 530 Broadway, Nashville, TN 37203
Boqueria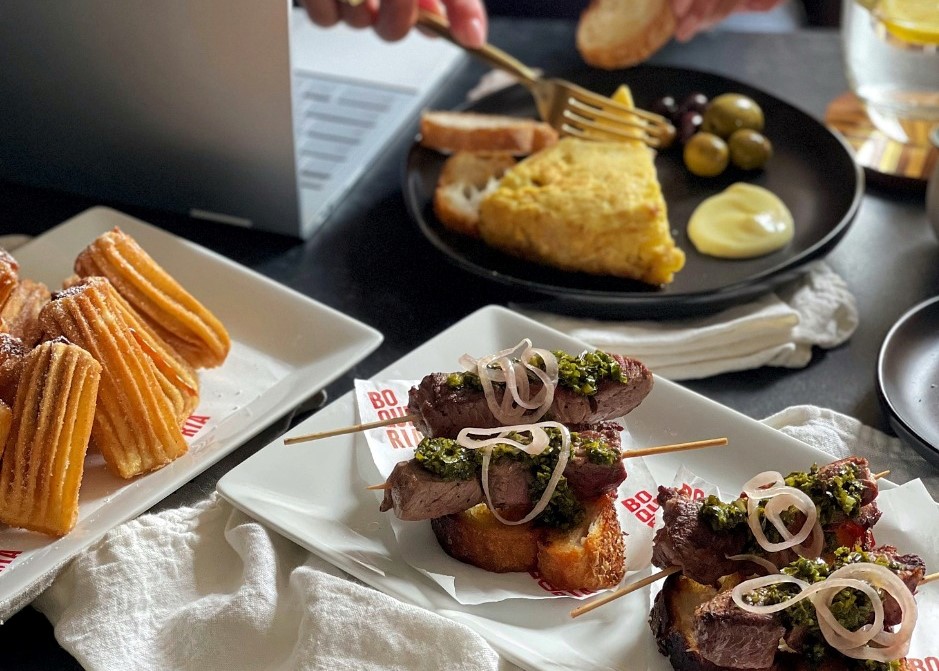 Lunch doesn't have to be a large meal, especially when trying to avoid needing an afternoon nap.
When a lighter fare is on your mind, check out the Barcelona-inspired Spanish tapas filled with seasonal ingredients.
The warm and modern space is inviting, making it a great spot to stay a while.
When you have the time, try their tasting menu, which walks you through chef-selected Spanish tapas.
These will include special seasonal items not found on the original menu. Enjoy an elevated lunch in a cozy space with Boqueria.
Location: 5005 Broadway Pl, Nashville, TN 37203
Cava
Change up your boring lunchtime routine with delicious fresh Mediterranean fare.
This restaurant believes healthy food can be delicious and aims to bring people together with fresh and sustainable food.
You will encounter innovative health-conscious cuisine and a genuine and welcoming feeling from the staff.
You'll be able to pick from grain bowls, salads, or pita wraps. Choose from their delicious combinations, which are all piled high with succulent and well-seasoned produce.
Their sweet and spicy chicken is a fan favorite, but if you don't see the combination you're looking for, build your own.
There are also fun, fresh drinks and made in-house sides. Refresh your mid-day meal with Cava.
Location: 5010 Broadway Pl, Nashville, TN 37203
The Hampton Social
Take a break from the hustle and bustle of Nashville with a trip to what feels like a coastal restaurant.
This breezy and relaxed eatery brings you seaside flavors without having to leave Music City.
This restaurant boasts three floors, including a lounge, private dining, and the rooftop patio.
Woven chairs with white cushions and an open terrace to enjoy your meal will have you convinced you're really on the coast.
The food follows suit with items like grilled octopus, cold bar items, and even a lobster roll.
American comfort foods also line the menu for even more options at lunch. Take a mid-day vacation with a meal at The Hampton Social.
Location: 201 1st Ave S, Nashville, TN 37201
Hattie B's
With so many options to try international flavors, it's easy to forget the local classics.
To enjoy a staple item from the Nashville area, Hattie B's has you covered with the best hot fried chicken.
They don't mess around when it comes to the most popular bird in Music City.
You can choose from bone-in or boneless chicken options, including wings, ½ a bird, and their famous hot chicken sandwich.
Then you get to pick from 6 different heat levels, starting with none and working up to "Shut the Cluck Up! Burn Notice" heat.
And don't forget about their classic Southern sides and desserts. You'll be back for more after just one visit to Hattie B's.
Location: 5069 Broadway Pl, Suite A 103, Nashville, TN 37203
Mitchell Delicatessen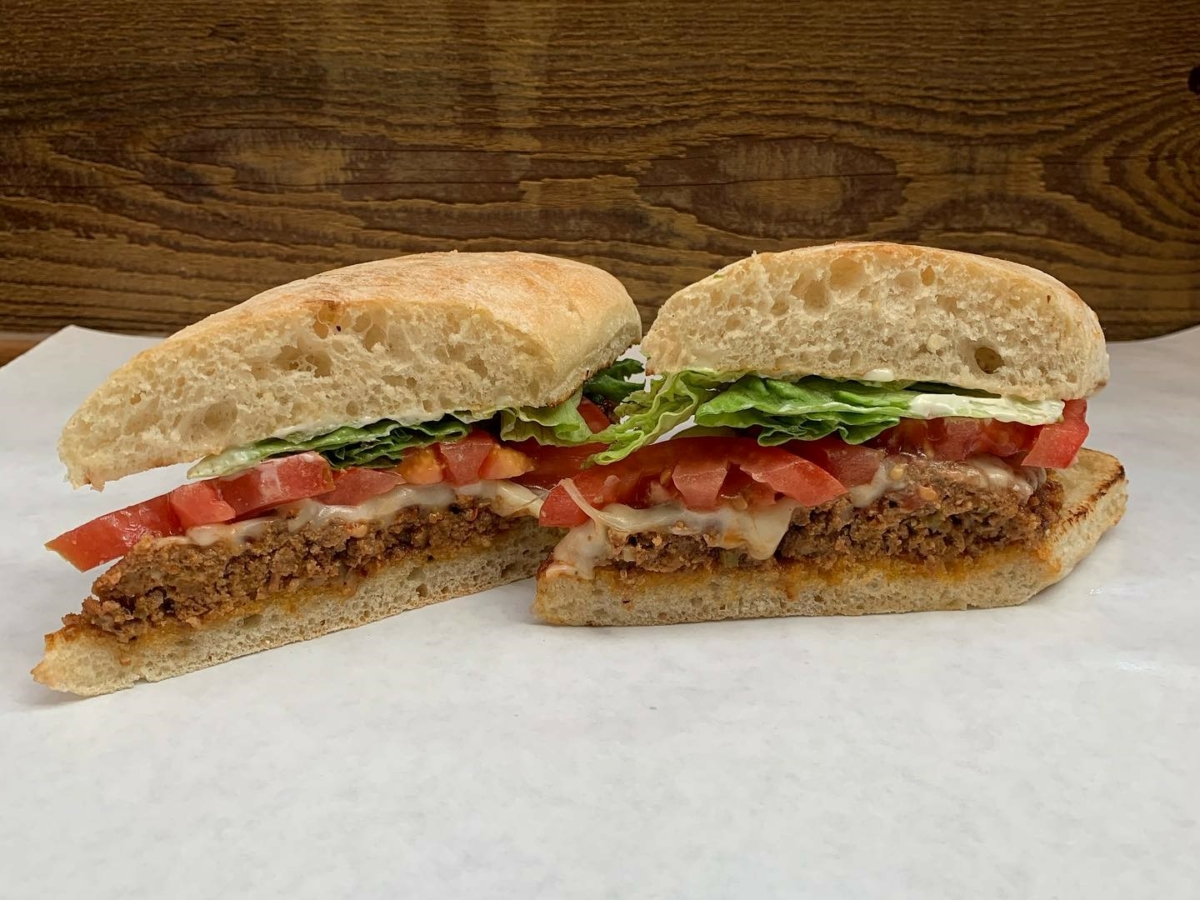 A classic choice for lunch is none other than a sandwich.
Mitchell Delicatessen has you covered with gourmet artisan handhelds, house-made soups, a salad bar, and a hot breakfast bar.
They've been recognized as Nashville's finest deli with their commitment to the freshest and highest quality ingredients.
What helps them stand out is their meats which are smoked and cured in-house, along with hand-made sausages and roast beef.
With over 20 sandwich combinations to choose from, Mitchell has you covered to help squash any craving. Give the classic lunchtime sandwich new life with Mitchell Delicatessen.
Location: 1306 McGavock Pk, Nashville, TN 37216
Monell's Dining & Catering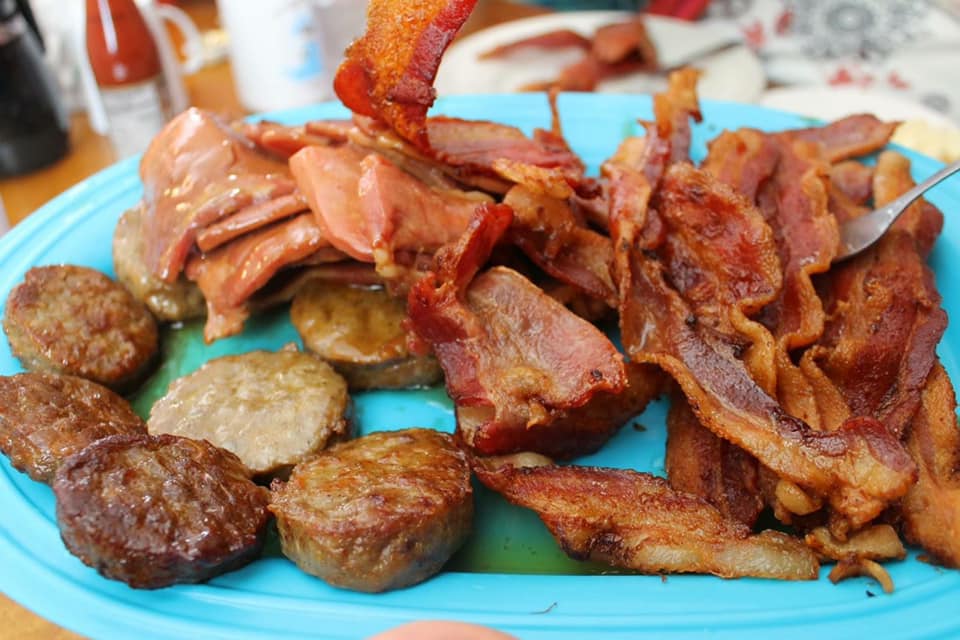 You'll need to head into Historic Germantown just north of downtown Nashville for this great lunch spot.
Located inside a beautiful Victorian-age home, Monell's Dining & Catering is the perfect backdrop for every occasion, including a mid-day meal.
This eatery brings you the best homemade Southern cooking in the neighborhood.
And the best part is you'll be able to try something new every time you visit because the menu changes daily.
Options typically available include skillet-fried chicken, cheesy grits, cornbread, and other delicious home-style meals.
Get back to authenticity and comfort with this true taste of the south.
Location: 1235 6th Ave N, Nashville, TN 37208
Slim & Husky's Pizza Beeria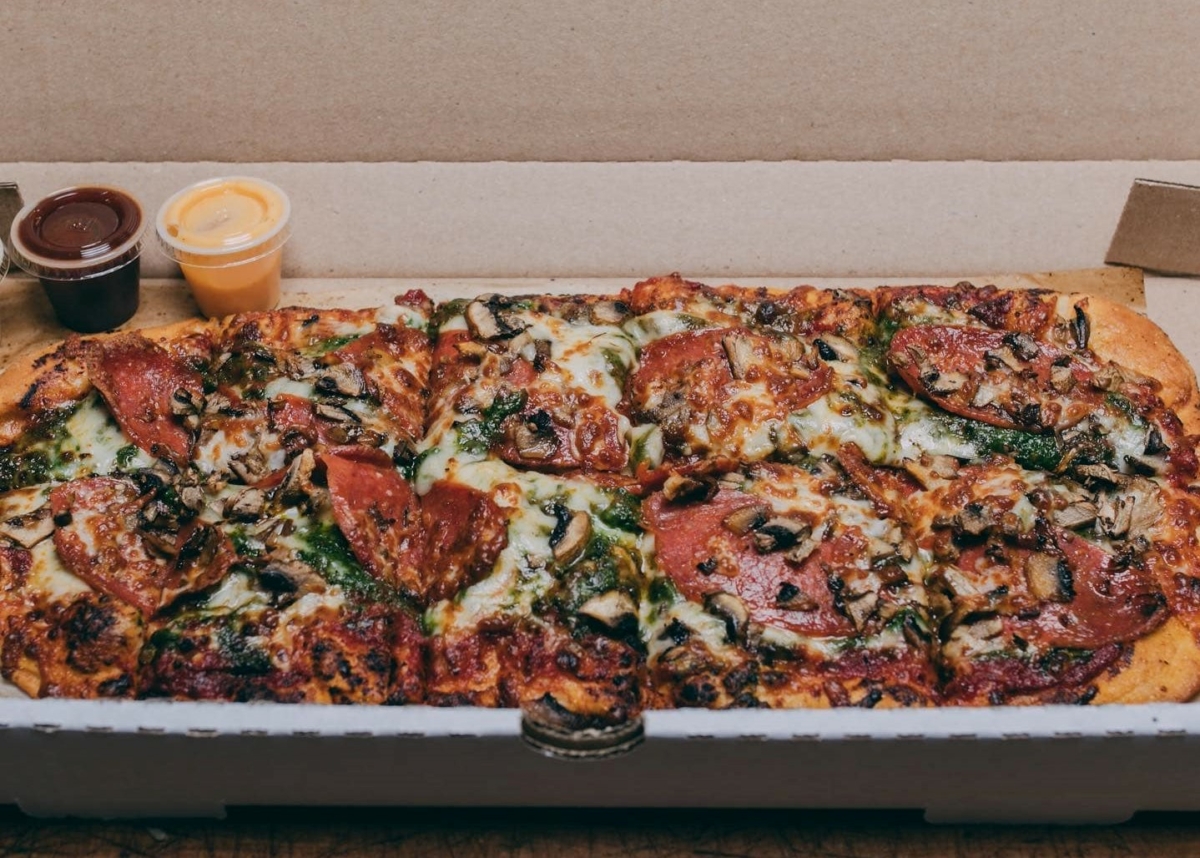 Pizza is a great choice when you're not feeling like the hassle of a sit-down meal.
Counter-serve pizza from Slim & Husky's is even better with locally sourced ingredients and draft beer in a bright contemporary space.
They have a love for pizza and hip-hop music which is why you'll find the pies have fun names referencing many artists and songs from classic hip-hop.
The innovative pies can be grabbed on the go, but the incredible flavors will cause you to slow down.
Everything is made from scratch and incorporates local and fresh produce. Don't settle for the same old pizza at lunch; upgrade with a slice from Slim & Husky's.
Location: 911 Buchanan St, Nashville, TN 37208
Stationairy
Sometimes lunch needs to be an upscale affair. When that's the case, look no further than the new head-turning Stationairy restaurant that focuses on an epicurean experience.
The views alone are enough to draw you in, located inside the historic Union Station.
Still, the thoughtful and high-end menu will both surprise and delight, as you'll taste items you won't find elsewhere in Nashville.
Bistro-style American favorites are reinvented for a more modern and elegant palate.
Lunch includes elevated handhelds, salads, and shareable that will satisfy your mid-day hunger. The experience is one you won't soon forget.
Location: 1001 Broadway, Nashville, TN 37203
Final Thoughts
Lunchtime doesn't have to be boring. And a meal at any of these great Nashville restaurants proves just that.