There may not be a better way to treat yourself in the Tennessee heat than with a frozen dairy delicacy.
Ice cream is a favorite dessert for many and Music City has the perfect spots to kick your frozen cravings.
The Best Ice Cream in Nashville
The Baked Bear
In a unique building stands this inventive ice cream shop that initially began in San Diego.
The Baked Bear serves monstrous ice cream sandwiches piled high with creamy and delicious fresh ice cream, plus a plethora of craveable topping combinations.
Not only have these snacks won the hearts of locals, but they've also caught the attention of major publications, including Forbes, Eater, Thrillist, and more.
These sandwiches are held together by freshly baked cookies or brownies and then filled with original recipe ice cream and other flavor concoctions.
Find your favorite combination with a sweet stop at The Baked Bear.
Location: 1809 Division St, Nashville, TN 37203
Hattie Jane's Creamery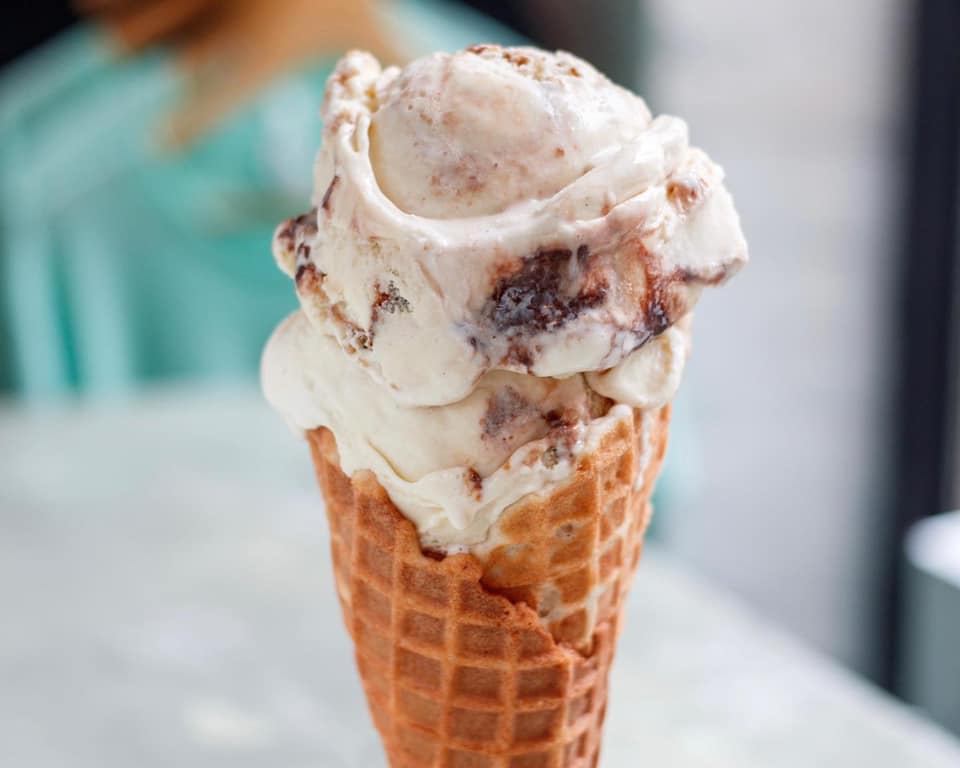 Small-batch ice cream that's focused on Southern flavors and high-quality local ingredients.
Hattie Jane's Creamery is a brand born in Tennessee that embodies the best of Southern cooking with the classic frozen treat we all love.
Everything you find in their shops has been made from scratch, including the hot fudge, caramel sauce, and even the waffle cones.
They even include options for those that are dairy and gluten-free to enjoy a nibble of sweet frozen goodness.
Hattie Jane's Creamery states that ice cream makes you happy, and we know their handmade treats definitely will.
Location: 5055 Broadway, Nashville, TN 37203
The Ice Cream Bar
Here you'll find a spot with the seating and feel of a real bar, but one that serves up frozen dairy treats, not alcoholic drinks.
The Ice Cream Bar has over 80 flavor options of popsicles and ice creams just waiting to be transformed into an indulgent dessert.
They focus on making all your ice cream dreams a reality and are happy to create milkshakes, sundaes and even odd combinations only found in-house.
These include the ice cream hot dog, ice cream spaghetti, ice cream burgers, and more. Whether you're feeling daring or looking for a classic, The Ice Cream Bar has you covered.
Location: 5572 Nolensville Pike, Nashville, TN 37211
Legendairy Milkshake Bar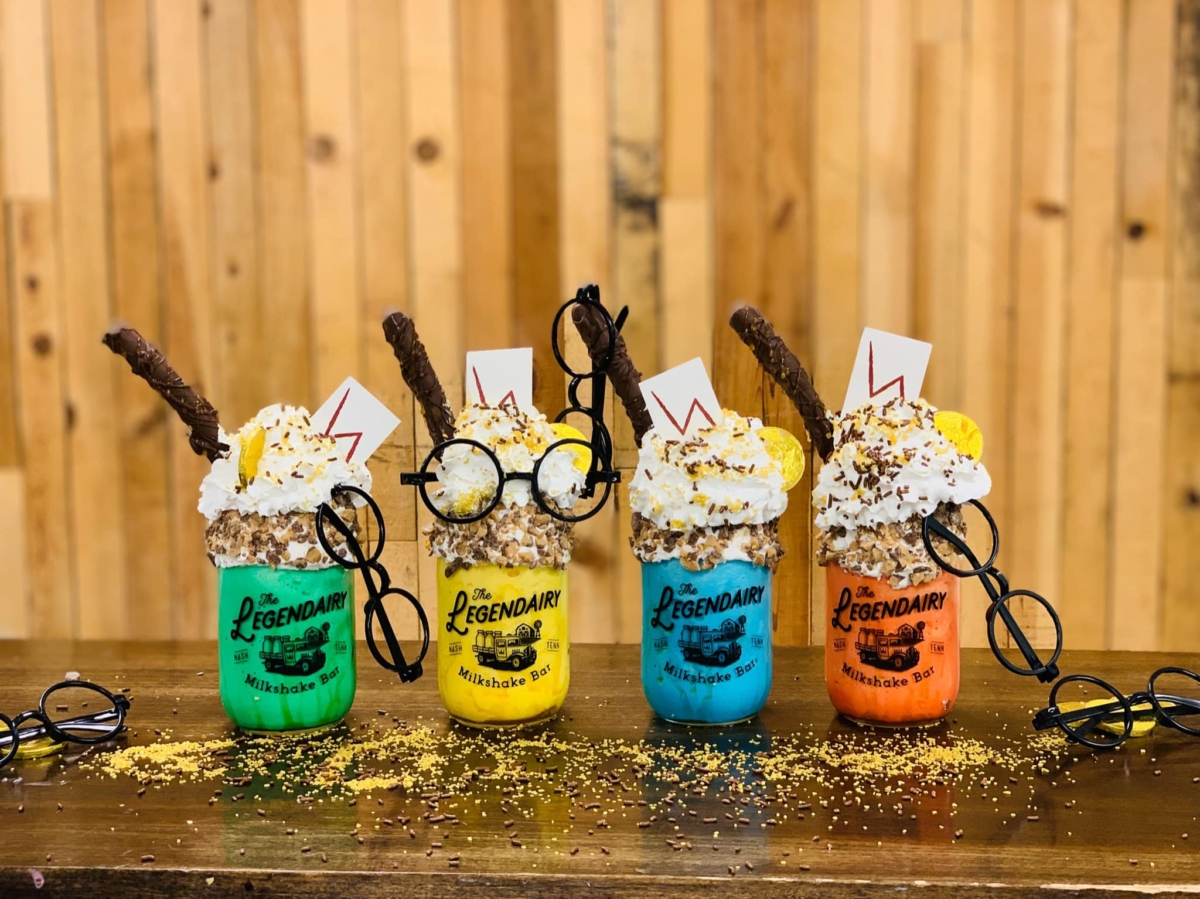 When you're in the mood for a monstrous and decadent dessert fit for a king, this is one stop you can't miss.
Legendairy Milkshake Bar serves mason jars piled high with creamy ice cream and loaded with specialty toppings.
They've gained national recognition with a mention on the Cooking Channel, but local Nashville natives already know all the hype.
These unforgettable shakes are like none other, and with the size of each treat, they're perfect for sharing.
Death by Chocolate, Sweet and Salty Cheesecake, and Banana Split are just a few of the indulgent combinations you'll find at Legendairy Milkshake Bar in Music City.
Location: 171 3rd Ave N, Nashville, TN 37203
Marble Slab Creamery
Here is one ice cream chain popular among the southern states, well known for its handcrafted frozen treats.
Marble Slab Creamery creates your perfect cone right before your eyes with the incredible cold slab technique they've perfected since its inception in 1983.
They offer unlimited mix-in possibilities, so each small batch of handcrafted ice cream is filled with only your favorite candies, cookies, and other toppings.
Imagination has no limits at this frozen dairy shop, and they can't wait to make your next ice cream dream a reality at Marble Slab Creamery.
Location: 2817 West End Ave Ste 104, Nashville, TN 37203
Mike's Ice Cream
There isn't much better than fresh homemade ice cream, and that's exactly what you'll find in this bright parlor.
Mike's Ice Cream is serving Nashville some very notable ice cream that's even been mentioned by People Magazine, Rachel Ray, and others.
They keep a large variety of flavors, 30 to be exact, so there's always a homemade treat for everyone.
he flavors range from classic to high-end, with options like triple berry sorbet, black raspberry fudge brownie, or even blackberry cornbread.
Mixing southern flare with classic ice cream is the name of the game at Mike's Ice Cream.
Location: 129 2nd Ave N, Nashville, TN 37201
Mimi's Ice Cream & Coffee Shoppe
Here is one shop proving you don't have to stray far from the classics to enjoy a good ice cream cone.
Mimi's Ice Cream & Coffee Shoppe is an old-fashioned family-run institution well known for scooping delicious and creamy frozen snacks for over 40 years.
They keep the menu classic, with ice cream, milkshakes, frozen yogurt, and sundaes, so you're bound to find your favorite treat.
Everything on the menu is made fresh daily using only the highest quality ingredients and family recipes, plus new and seasonal flavors every month. Mimi's has your back when it comes to classic ice cream with no fuss.
Location: 2400 Music Valley Dr, Nashville, TN 37214
The Nashville Sundae Club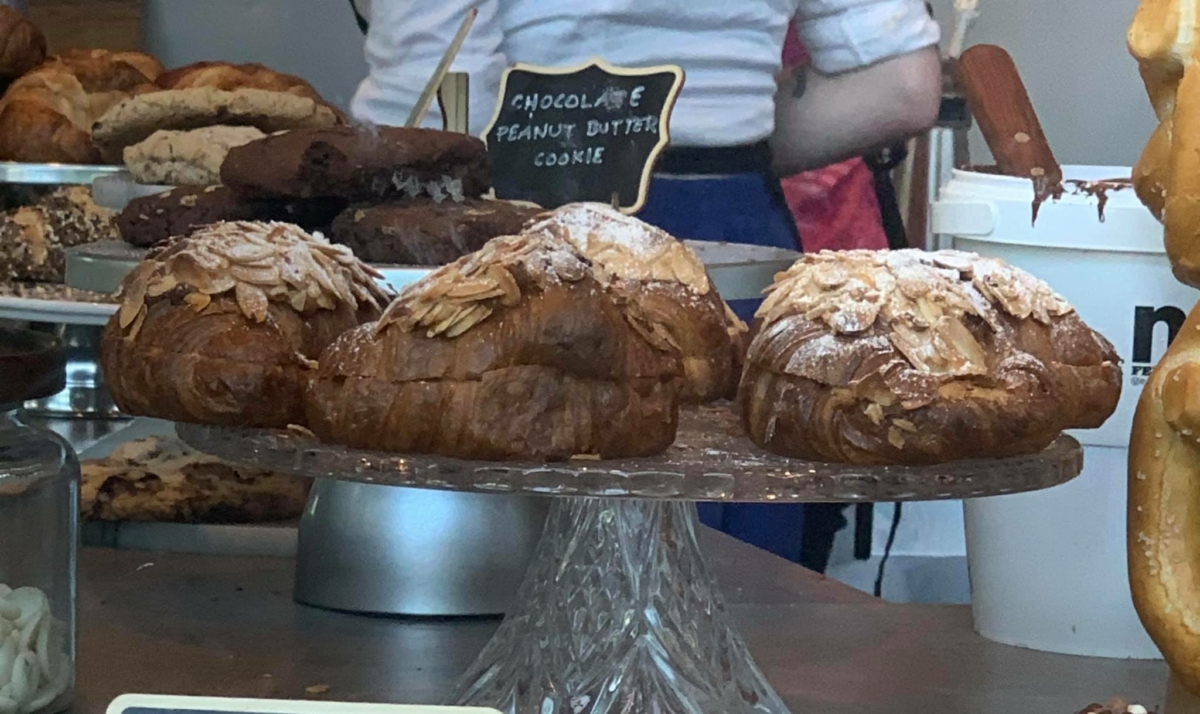 No matter the frozen dairy treat you're looking for, this is one dessert spot in Nashville that have you covered.
The Nashville Sundae Club is serving some of the most decadent and piled-high sundaes that you'll find in Music City.
All the ice cream served is from a local creamery, and this spot is serving it up in so many ways it's hard to keep track.
Choose from over-the-top flavor combinations, whether it be their sandwiches, sundaes, or boozy concoctions.
These frozen treats from The Nashville Sundae Club will kick any of your sugar cravings and might just become a new go-to.
Location: 335 11th Ave S, Nashville, TN 37203
Rolled 4 Ever Ice Cream
This ice cream concept started on the streets of Thailand and has since traveled across the globe to become a popular sweet snack in the United States.
Rolled 4 Ever Ice Cream serves fresh, made-to-order ice cream utilizing a frozen tray and liquid cream to create the rolled goodness.
Each of these treats starts with a liquid base of vanilla or chocolate, which is then poured, chopped up with ingredients, and then rolled into dessert perfection.
This process creates a smoother, more creamy bite, and watching them make each batch before your eyes lets you know it's the freshest ice cream around.
Check out their mobile food truck or their brick-and-mortar location to indulge in Rolled 4 Ever.
Location: 1120 4th Ave N Ste 102, Nashville, TN 37208
Sarabhas Creamery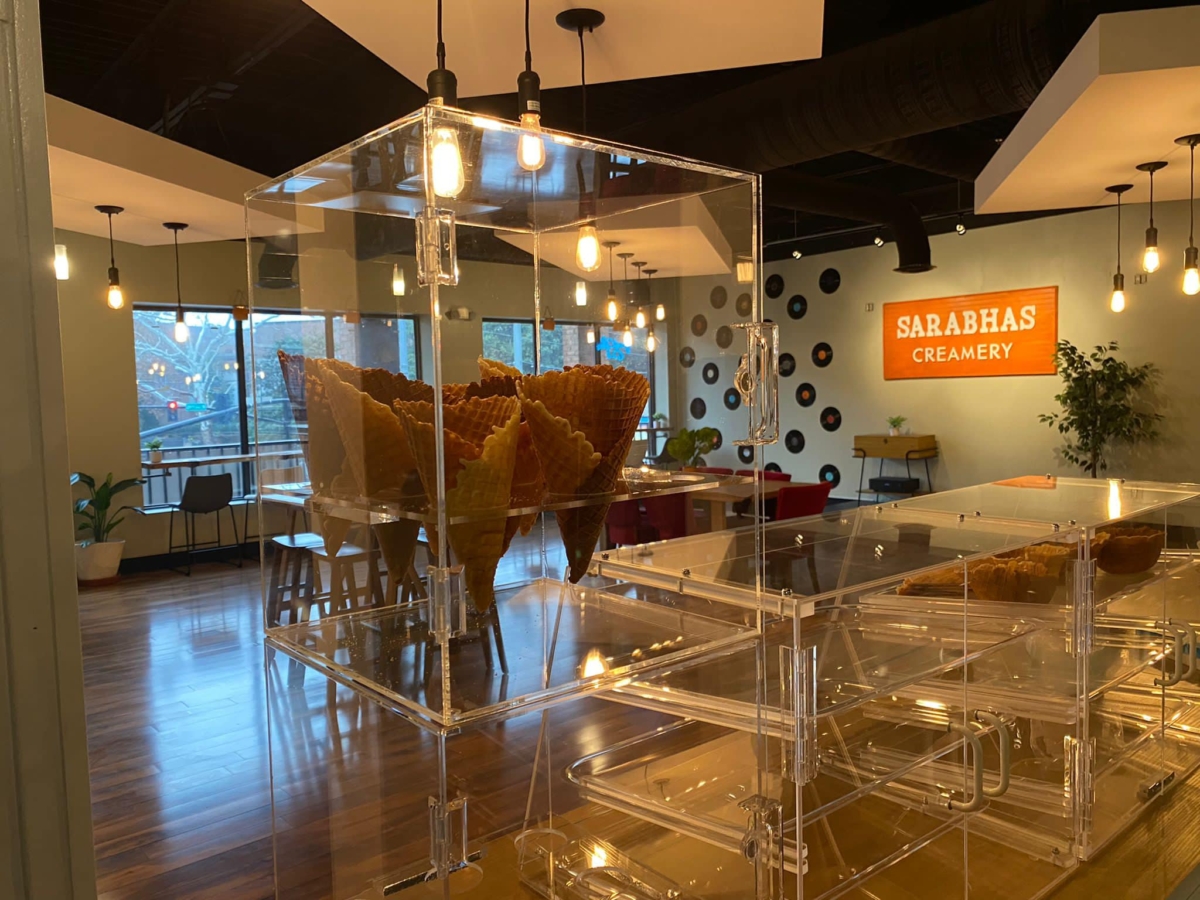 The first and only of its kind in Nashville, this creamery is perfecting Indian ice cream and kulfis.
Sarabhas Creamery is bringing Music City unique and flavorful chilled ice cream that's made in-house.
The menu is filled with options from milkshakes and premium ice cream to the more distinctive kulfi.
This Indian treat is a dairy-based popsicle mixed with natural flavors and homemade ingredients.
They even have flavor options unlike any other creamery in Nashville, including saffron, Kesar Pista, and even chai spice.
Whether you're stopping in for a mid-afternoon snack or an after-dinner treat, you'll find a flavor you love that will keep you coming back to Sarabhas for more.
Location: 400 21st Ave S Ste 201
Final Thoughts
You won't have to go far for the best ice cream in Nashville because, there are terrific options for enjoying the sweet and frozen dairy treat everywhere you turn.