Whether you need to grab a dozen to share at the office or just want to start the day with a sweet treat, donuts are a sweet and crave-able breakfast.
Nashville has you covered with bakeries turning out some of the best pastries you'll ever have.
The Best Donuts in Nashville
D'Andrews Bakery + Cafe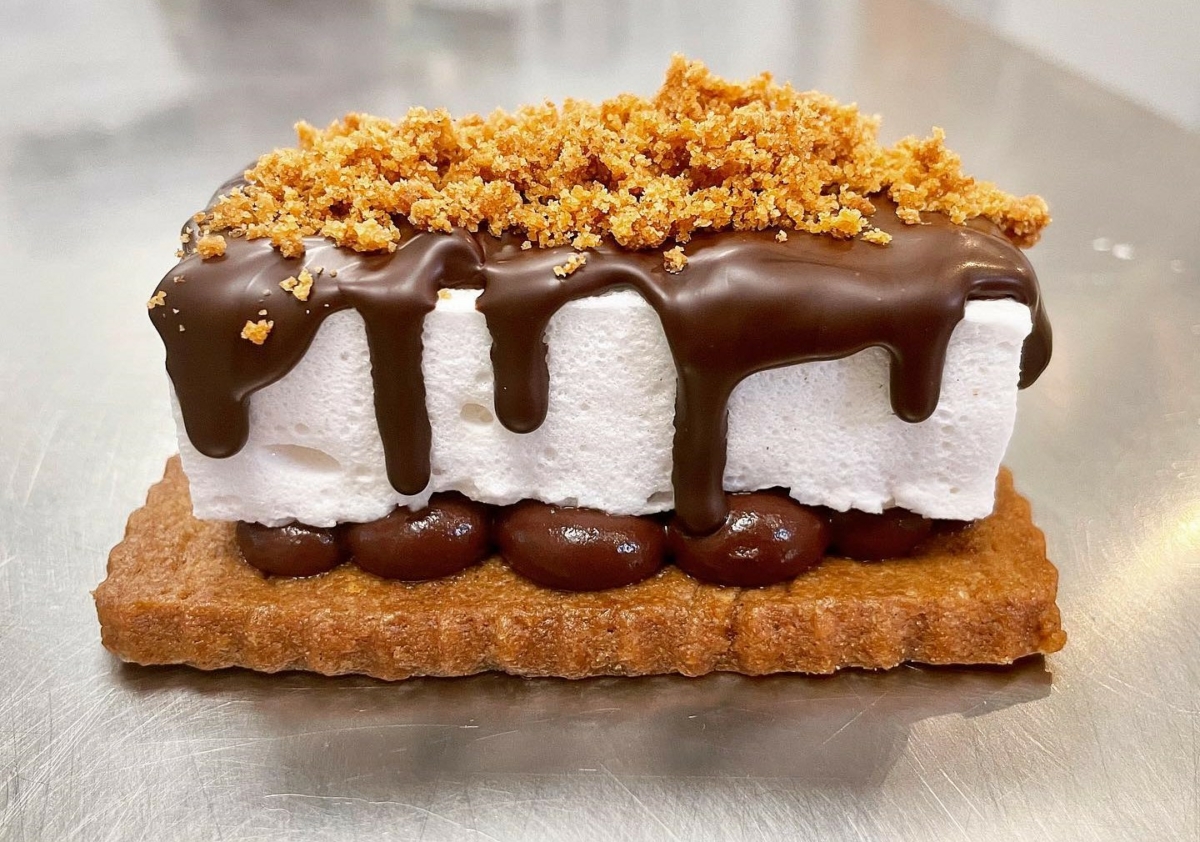 Here you'll find a relaxing spot to hang out for a coffee and pastry no matter the time of day. D'Andrews Bakery + Cafe is a mesh of Southern hospitality and modern baking techniques.
The pastry chef uses superior ingredients and care to create perfectly sweet and addicting donuts.
Everything is made in-house from scratch, so you'll know each batch of donuts are of the highest quality and fresh.
The selections are simple, including a classic vanilla creme filled or a brown-sugar caramelized fritter, but so perfect that just one taste of D'Andrews Bakery + Cafe will keep you coming back for more.
Location: 555 Church St, Nashville, TN 37219
Donut Connection
This breakfast chain is known for serving an enormous variety of donut flavors.
At Donut Connection, the menu seems never-ending, filled with pastries that will satisfy any morning sweet tooth.
They've got you covered whether you're getting one, two, a half dozen, or more. There are classics like chocolate donuts, jelly, and vanilla iced.
Plus, more unique flavors, including dutch apple and strawberry shortcake. These fluffy sweet rings from Donut Connection are the perfect way to start your day.
Location: 895 Murfreesboro Pike, Nashville, TN 37217
Donut Distillery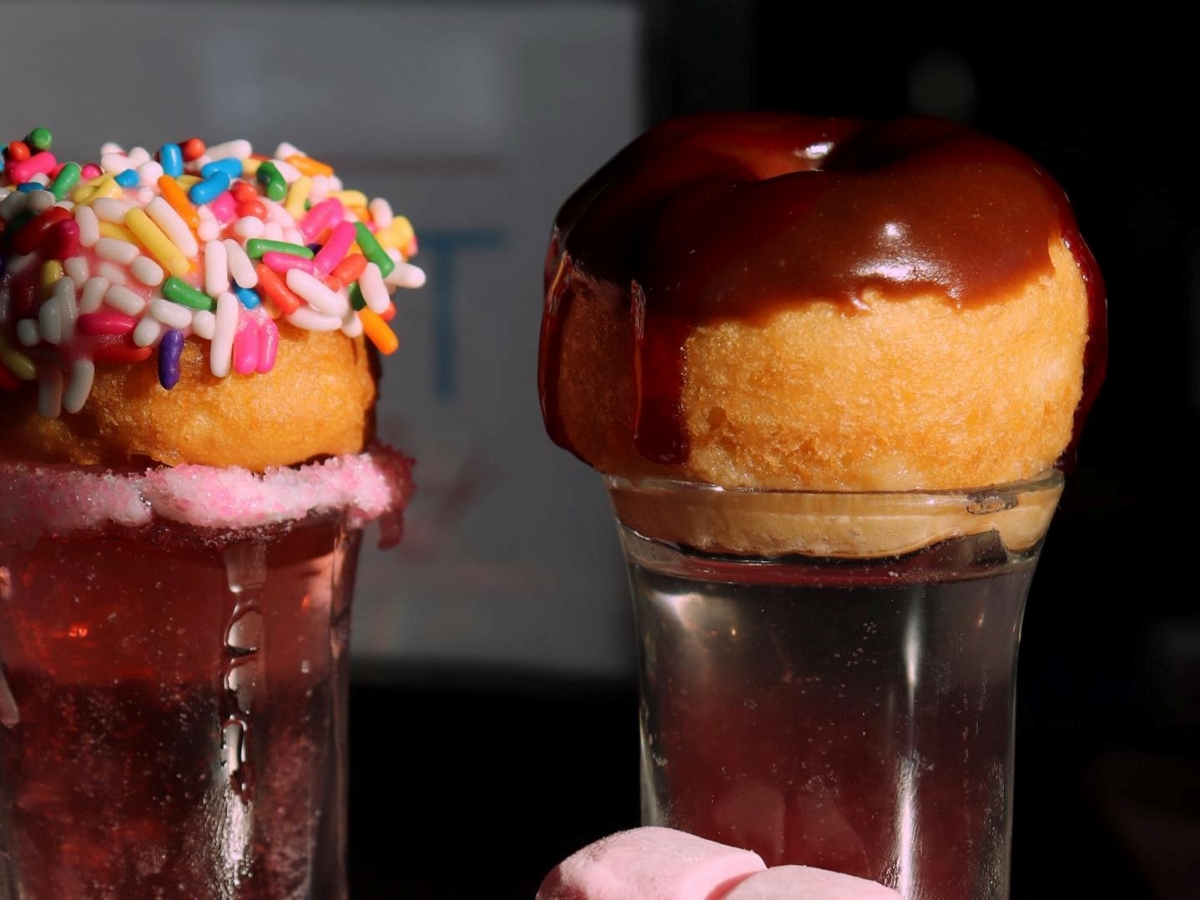 What started as a humble food truck became a local go-to for breakfast pastries.
Not only will you find a delicious selection of donuts at Donut Distillery, but also creative drinks and live music.
These mini-donuts are served in a fun and upbeat environment, perfect for any occasion, not just breakfast.
They focus on over-the-top flavor combinations like frosted fruity, which is covered in real Fruity Pebbles cereal, or sweet swine decorated with maple icing and real bacon bits.
There are good times to be had with pastries at Donut Distillery.
Location: 311 Gallatin Ave, Nashville, TN 37206
El Hornito Bakery
Authentic Mexican baking means the freshest and highest quality breads and pastries, including donuts.
Locals know El Hornito Bakery as the place to go for fresh bread and sweet treats, perfect for any time of the day.
Everything is baked fresh daily, so you can be sure new donuts are placed in the cases each morning.
The soft and fluffy fried treats have been perfected and come in various flavors that change often. Get there early before one of your favorites is gone at the popular El Hornito Bakery.
Location: 1053 Murfreesboro Pike, Nashville, TN 37217
Five Daughters Bakery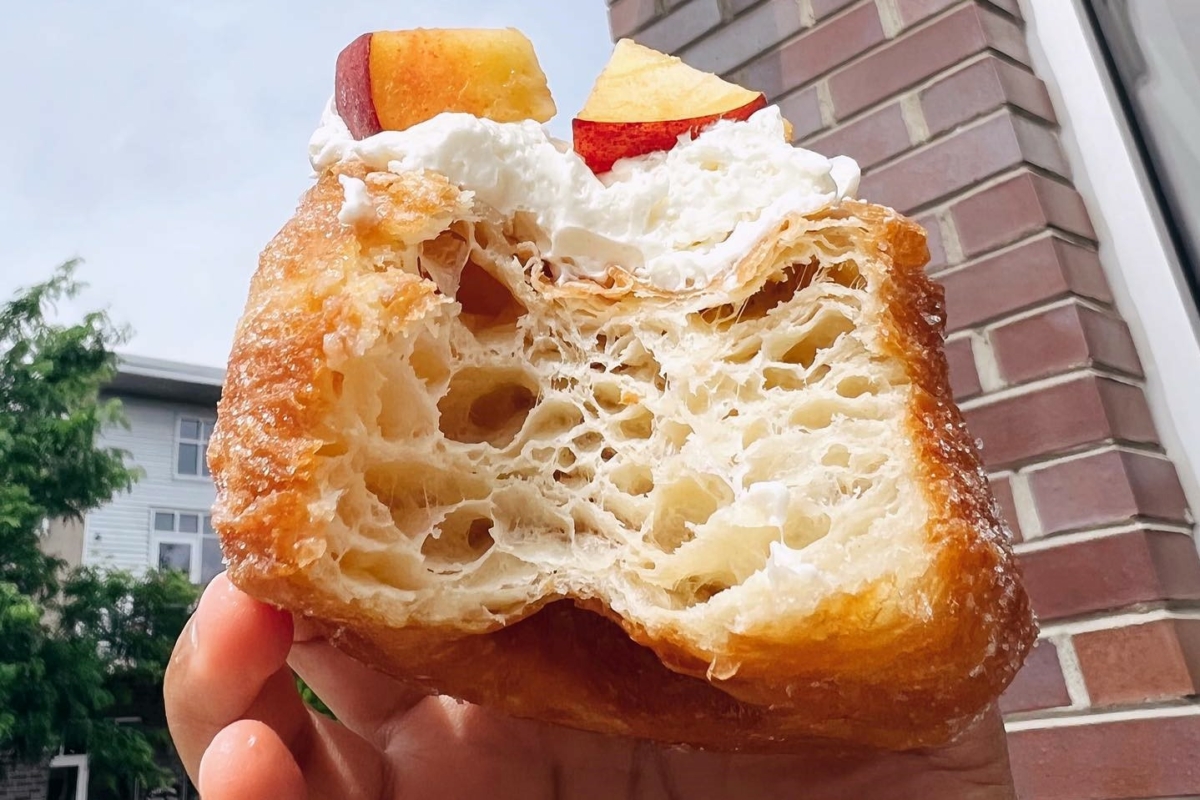 Inspired by the owner's five daughters, these pastries are made fresh daily with love and a perfected recipe.
Five Daughters Bakery is well known in the Nashville area for the incredible 100-layer donuts they create.
This unique pastry is half a donut and half croissant for a flaky, sweet, fluffy, and mouthwatering cake unlike any you've had before.
Their menu includes staple flavors available year-round, plus a monthly rotation. Yeast-raised and mini 100-layer donuts can also be found in various flavors.
Savory and sweet are combined into the perfect breakfast creation at Five Daughters Bakery.
Location: 1900 Eastland Ave Ste 101, Nashville, TN 37206
Fox's Donut Den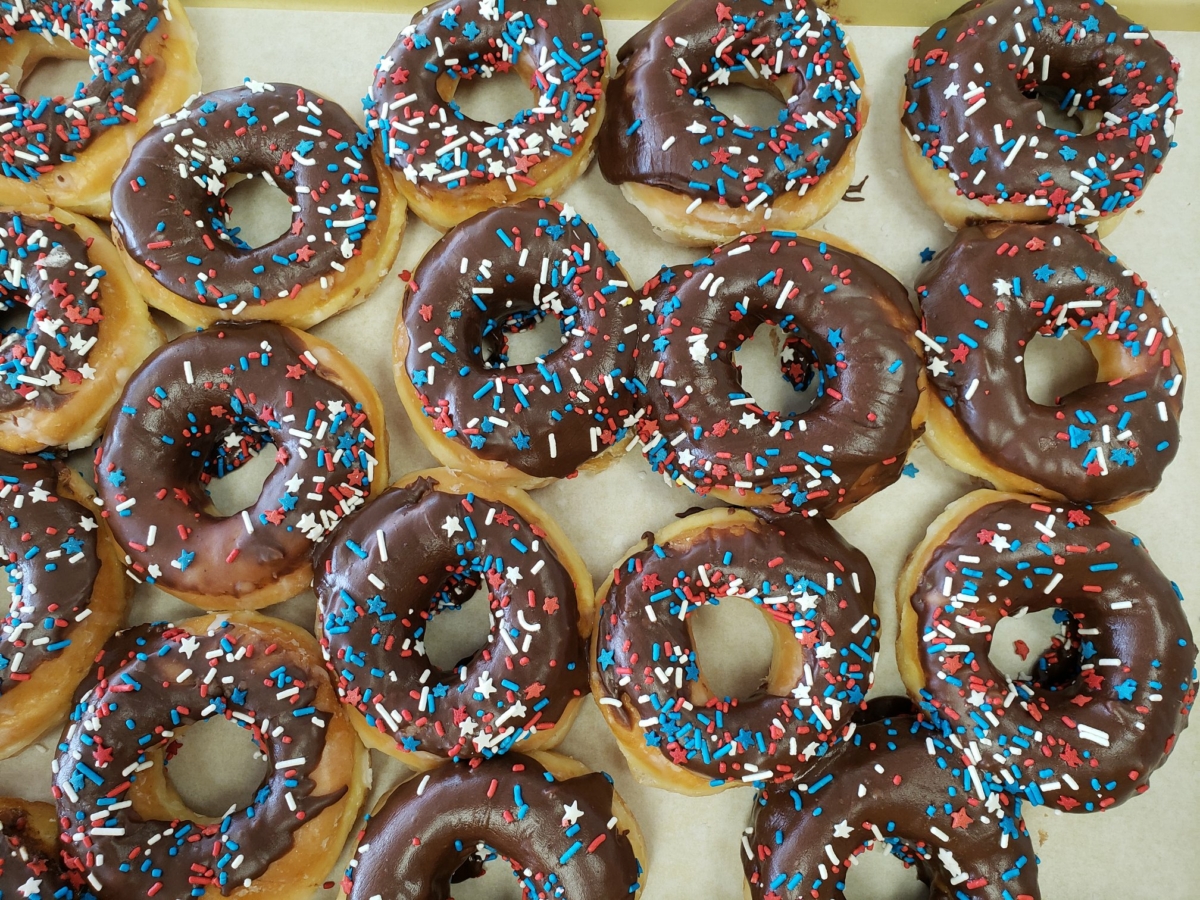 They've been creating delicious pastries and serving hot coffee since the early 70s with no sign of slowing down any time soon.
Fox's Donut Den is an old-fashioned stop where you'll find the best classic donuts that Nashville offers.
These sweet treats are available in a wide variety of flavors, so everyone should be able to find one to enjoy.
Cake donuts, eclairs, old fashioned, donut holes, and so many more styles. The mom-and-pop shop that is Fox's Donut Den will answer all your donut dreams.
Location: 3900 Hillsboro Pike 2, Nashville, TN 37215
Parlor Doughnuts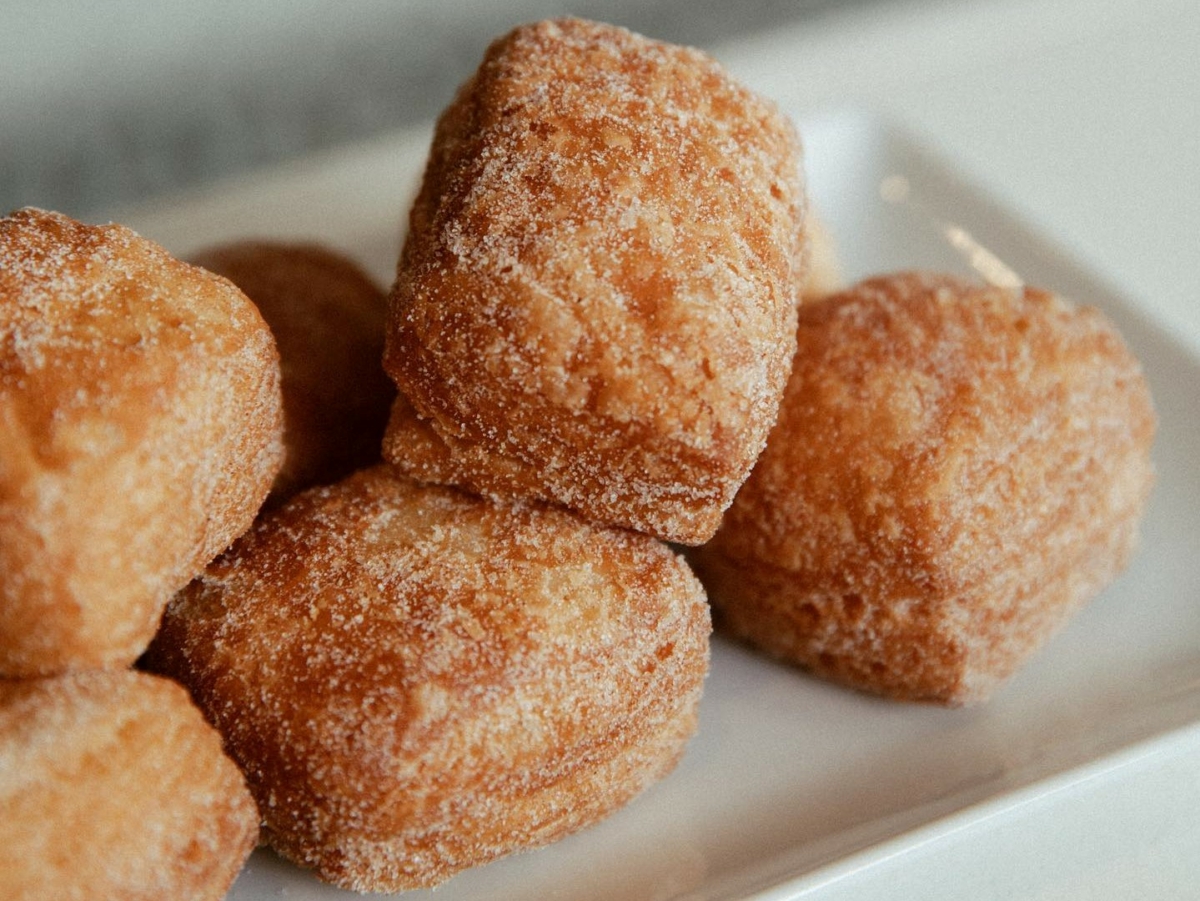 This outpost of the widespread donut chain feels more like a local spot. Parlor Doughnuts is a go-to for getting your favorite coffee and a delicious pastry to pair.
The flavors come in various high-end options, all made with fresh ingredients. There's nothing simple about these creations, with flavored icings and toppings piled high upon the soft fried pastry dough.
Their unique flavors include lemonade, bourbon caramel, and even turtle cheesecake. These extravagant pastries have the cases at Parlor Donuts looking more like a candy shop than a donut shop.
Location: 1720 West End Ave, Nashville, TN 37203
Shipley Do-nuts
Maybe the only place in Nashville where you'll find handcrafted kolaches and donuts.
Shipley Do-Nuts is a southern chain serving more than 60 flavors of pastries to get your day started right.
Nearly every iced flavor comes with the option to add additional toppings like sprinkles or nuts.
But there are also fruit-filled, creme-filled, donut holes, twists, cinnamon rolls, bear claws, and even more on the menu.
It can be hard to decide, so don't settle on just one, get a dozen. These crave-able doughy snacks from Shipley Do-Nuts will send you to your happy place.
Location: 2540 Old Lebanon Rd, Nashville, TN 37214
East Park Donuts & Coffee
Get your morning started in the best way with fresh coffee and pastries from this local Nashville joint.
East Park Donuts & Coffee specializes in donuts made from scratch using the freshest and highest quality ingredients.
The menu is diverse, with offerings that are always available, along with specialty and seasonal items.
You'll find cake donuts in a variety of glazes, brioche donuts with extra chewy dough, and even more, pastries to choose from.
They can even do large amounts for catering, with a few days advance notice. Choose East Park Donuts and Coffee for your next mid-morning pastry run; you won't be disappointed.
Location: 700 Main St, Nashville, TN 37206
Yeast Nashville
While they're most well known for fresh-baked kolaches, this bakery also specializes in other pastries and baked goods, including donuts.
Yeast features authentic Czech-style kolaches in fruit flavors that offer a sweet and tart addition to your typical donut routine.
These sweet kolaches include a variety of options from blueberry and cherry to cinnamon apple and even a sweetened cream cheese option.
Also, snack on their crumbly muffins or delectable cinnamon rolls. Yeast Nashville will change the way you think about donuts in the best way possible.
Location: 805 Woodland St #300, Nashville, TN 37206
Final Thoughts
Finding delicious and fresh donuts doesn't have to be complicated.
Whether treating just yourself or a larger group, these spots in Nashville have you covered for everyone's favorite breakfast pastry.