Chinese cuisine has become a favorite for many, and now more than ever, there are plenty of options to indulge in international flavors.
For authentic and delicious, Nashville has you covered with some of the best Chinese food around.
The Best Chinese in Nashville
China King
Here you'll find a straightforward spot where you can get Chinese staples served counter-style for both lunch and dinner.
China King is well known in the area for an unsuspecting storefront filled with delicious and modern interpretations of classic Chinese cuisine.
Everything is made in-house, using only the freshest and highest quality ingredients.
The menu contains a variety of flavors and combinations to please nearly every diner, with options like fried rice, lo mein, egg foo young, and so much more.
China King proves you don't have to travel far for authentic and delicious flavors.
Location: 6601 Sugar Valley Dr, Nashville, TN 37211
China Spring
Open since '99, this staple of the Nashville food scene is conveniently located, making it the perfect place for either dining in or grabbing food to go.
China Spring has long been known for being some of the most authentic and flavorful Chinese in the area.
This restaurant includes a menu complete with dishes made from high-quality ingredients to bring you some of the most genuine cuisines in the city.
You'll find all your favorites, like sweet & sour chicken, chow mein, and fried rice, just to name a few.
There's a reason China Spring has been in operation for over 20 years; stop in for a bite, and you'll quickly understand why.
Location: 8165 TN-100, Nashville, TN 37221
Hawkers Asian Street Food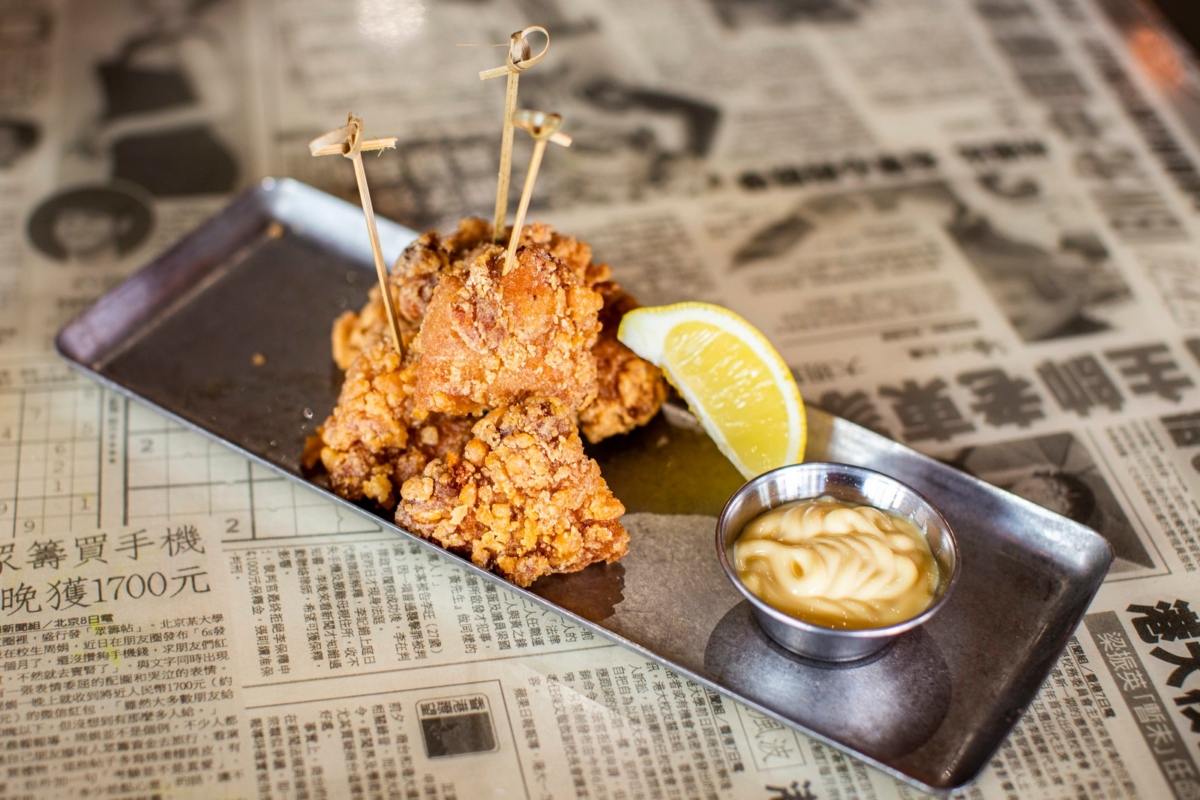 When you're looking for a new take on classic Chinese dishes, look no further than this spot in East Nashville.
Hawkers Asian Street Food strives to be a culinary destination rather than just another local eatery.
The menu here is filled with options, unlike others in Music City, where the flavors are unapologetic and inspiring, with recipes passed down numerous generations.
All five senses will be thrown into an experience at Hawkers whether you order bao buns, wontons, dumplings, rolls, or any other delicious menu item.
You'll be impressed and back for seconds before you even know it.
Location: 626A Main St, Nashville, TN 37206
Lucky Bamboo China Bistro
Located inside K&S world market is this colorful and cozy bistro restaurant.
Lucky Bamboo China Bistro is here to serve classic Chinese cuisine right in the heart of Nashville.
The menu is diverse, so there's bound to be a dish for every diner who stops by, including authentic dim sum dishes, Cantonese-inspired cuisine, and Sichuan meals.
Hot dumplings, crab rangoon, egg drop soup, and so much more. Lucky Bamboo is the perfect spot for satisfying that authentic Chinese craving.
Location: 5855 Charlotte Pike, Nashville, TN 37209
Meet Noodles
Here is an eye-catching restaurant with a black and red facade that demands your attention.
Meet Noodles is one of the best spots to indulge in dumplings, steamed buns, and flavorful noodles.
The highlight of their menu is the Chongqing noodles which are available in a wide array of seasonings and styles.
You'll find fresh vegetables and proteins like beef, seafood, and chicken, all expertly prepared to create fresh and mouth-watering bowls of craveable noodles.
There are 18 options to pick from, so no matter your craving, Meet Noodles has you covered.
Location: 2121 Belcourt Ave, Nashville, TN 37212
Sichuan Hot Pot + Asian Cuisine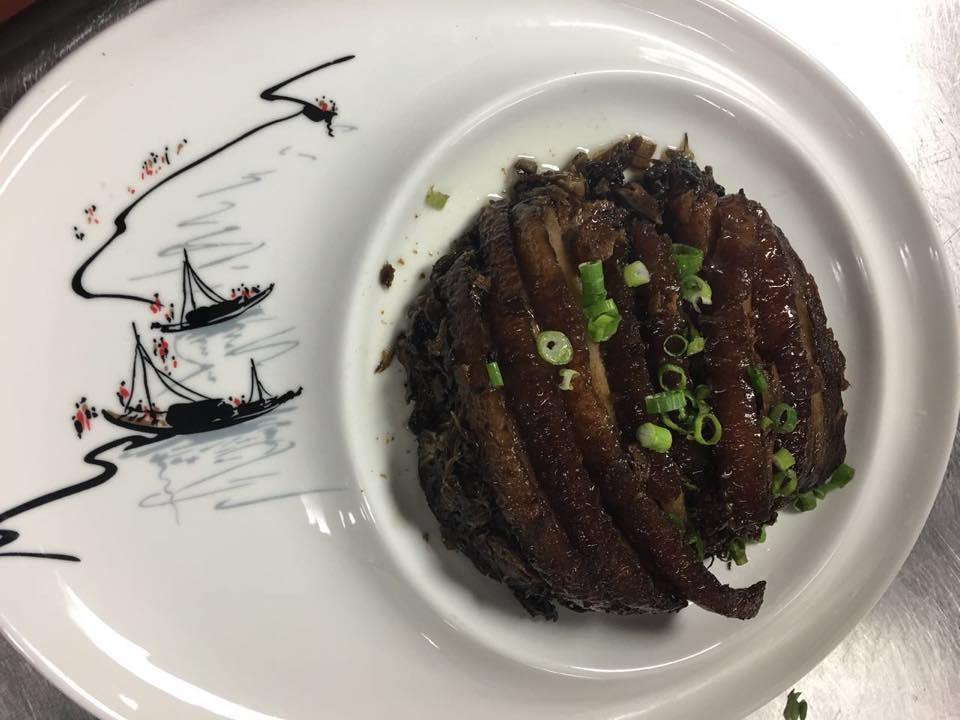 Make dinner fun and interesting again with this casual Nashville eatery.
Sichuan Hot Pot + Asian Cuisine serves hot pot dining with various delicious broths and sauce options.
While the menu includes a wide range of flavors and options other than steamy broth goodness, the hot pot items are undoubtedly popular.
With one of the city's largest menus, you'll need help deciding which broth, protein, and sauce combination to go with.
But don't stress; your first trip to Sichuan Hot Pot + Asian cuisine definitely won't be your last.
Location: 5680 Nolensville Pike, Nashville, TN 37211
Steam Boys
A combination of fast and casual service with Chinese comfort food, perfect for a meal any day of the week.
Steam Boys aims to elevate the local Asian food scene in Nashville with modern and innovative takes on classic dishes.
They have five locations across TN and four within Nashville, so you have multiple opportunities to enjoy their cuisine.
The menu contains a combination of bao, dumplings, and delectable soups for you to indulge in.
Steam Boys even offers lunch specials during the week so you can take a quick break from work with some of the best Chinese Music City offers.
Location: 1200 2nd Ave N, Nashville, TN 37208
Sunda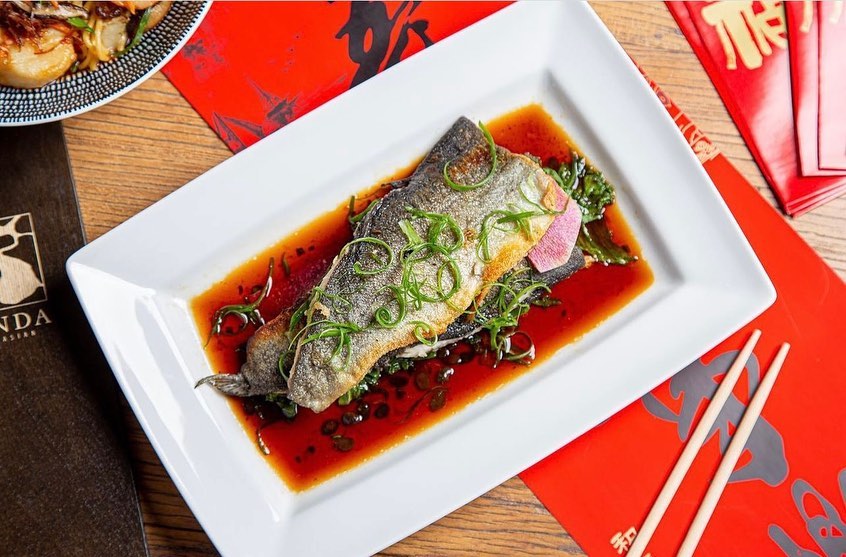 Here you'll find a stylish contemporary place where they serve up innovative takes on Asian cuisine. Sunda New Asian focuses on creative dishes inspired by traditional Filipino, Chinese, Thai, Japanese, and Vietnamese cuisine.
The owner's travels have inspired the menu through Southeast Asia and the fusion of cultures that are found within that region.
They take classic dishes and elevate them with upgraded ingredients, enhancing the cooking techniques for a whole new flavor experience. Sunda will be your new go-to for modern takes on traditional Asian bites.
Location: 592 12th Ave S, Nashville, TN 37203
Tansuo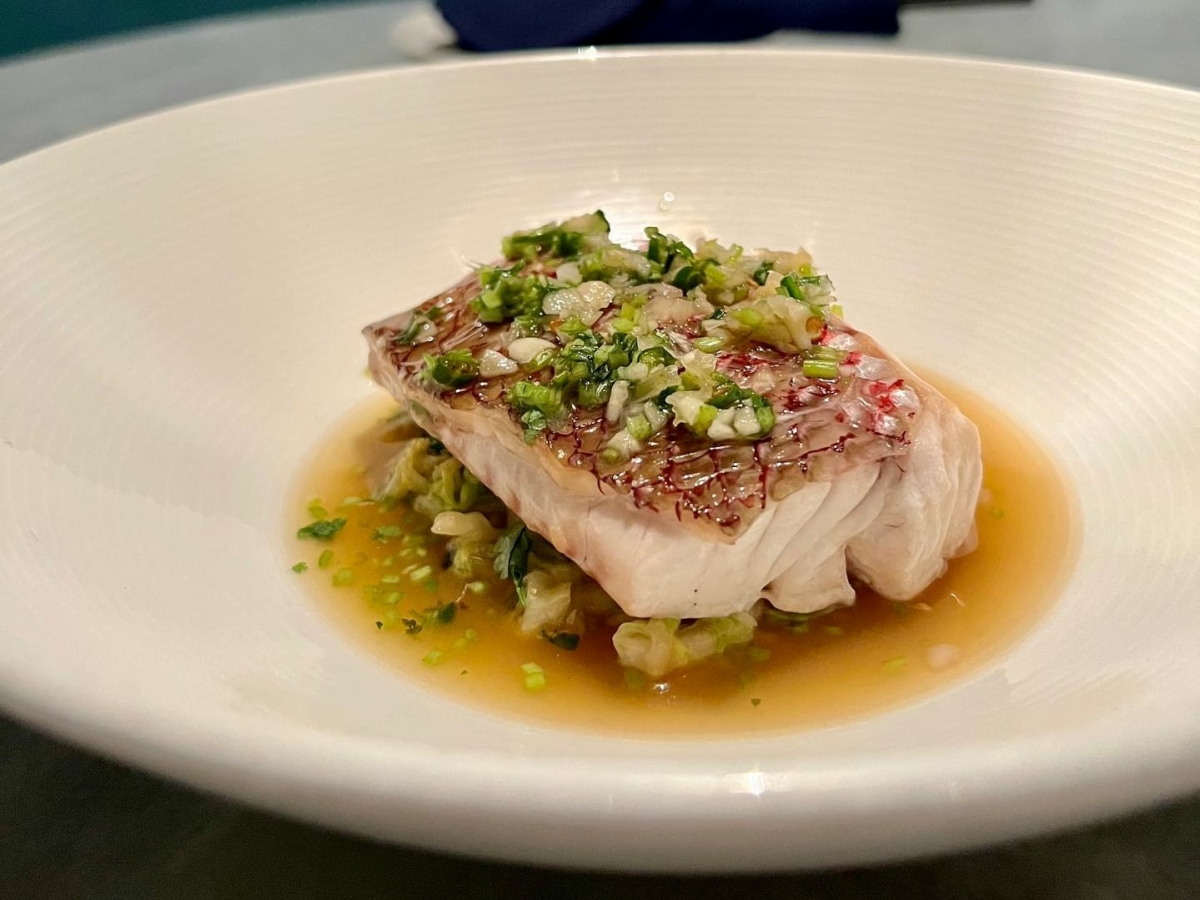 This is the place to grab contemporary Chinese cuisine in Nashville.
Tansuo serves up modern takes on traditional cuisine developed by chef Maneet Chauhan in a polished and spacious dining area.
The name translates from Cantonese to 'exploration,' which is exactly what the menu is designed for.
You'll traverse modern takes on classic cuisine that's all reminiscent of delicious and flavorful street fare, with menu items including fresh takes on dim sum, elegant main courses, noodles, rice, and so much more.
You won't want to miss out on the elevated Chinese experience that is Tansuo.
Location: 1213 12th Ave N, Nashville, TN 37203
Tko
A neighborhood go-to for intriguing takes on classic Chinese food, including take-out options.
TKO considers itself to be Chinese food adjacent, with recipes that include a Southern twist.
The menu here contains only the freshest ingredients, so options change frequently, and there's almost always something new to try.
Unique combinations like pulled pork fried rice or Hunan fried chicken with a house-made chili crisp will cure your craving for Chinese-inspired foods.
TKO is the perfect combination of Southern and Asian comfort foods, just waiting to be the highlight of your next meal.
Location: 4204 Gallatin Pike, Nashville, TN 37216
Final Thoughts
No longer settle for cheap, unoriginal recipes from mall food courts. Authentic, delicious, and hearty Chinese food can be found everywhere you turn in Music City.