Noodles are the ultimate comfort food, and delicious plates aren't out of reach in Music City.
The best pasta in the city can be found at these great locations all across Nashville.
The Best Pasta in Nashville
Amerigo Italian Restaurant
Here is a local chain that's also the perfect location for a delicious pasta meal.
Amerigo Italian Restaurant has an easygoing atmosphere that's perfect when you're in the mood for a comfort meal.
This is the one place in Music City where you can find nearly every pasta combination you could possibly dream up.
You'll find all your favorite dishes, like carbonara, a five-layer lasagna, shrimp scampi, and so many more.
These hearty dishes are flavorful and filling, the perfect ending to any day. Amerigo Italian Restaurant is the perfect pasta meal at any of their locations across Tennessee.
Location: 1920 West End Ave, Nashville, TN 37203
Bella Napoli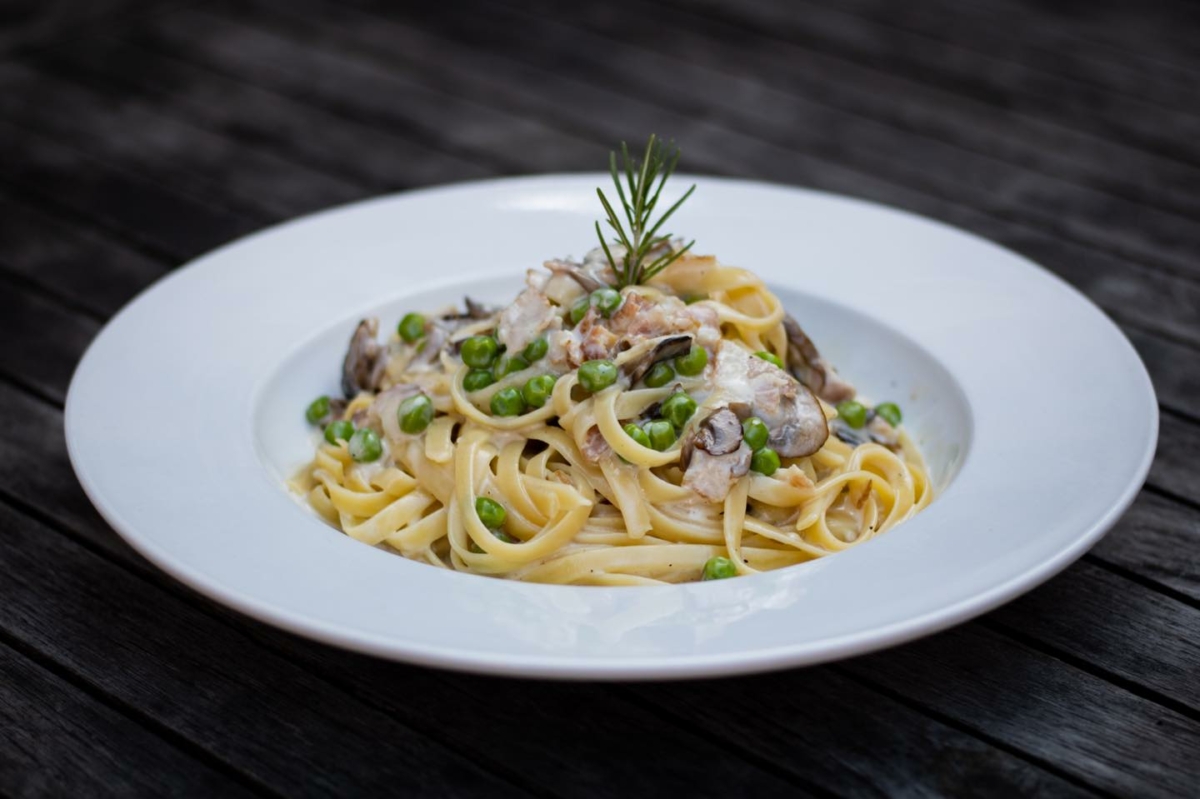 This local Nashville joint is well known for pizza, but its pasta dishes can't be missed.
Bella Napoli serves up delicious and unforgettable Italian dishes like wood-fired pizzas and authentic pasta dishes.
When you're craving a comforting and carb-centric meal, this is the place to go. Their pasta menu is simple, filled with classic dishes you'll love.
Lasagna al forno, penne alla vodka, even fettucini and spaghetti. These are massive dishes topped with housemade sauces and perfectly cooked proteins to complement.
Bella Napoli creates authentic and comforting dishes, perfect for any night of the week.
Location: 1200 Villa Pl #206, Nashville, TN 37212
Caffe Nonna
Perfect for an intimate comfort meal in a cozy and rustic space.
Caffe Nonna serves simple dishes cooked with rural techniques, highlighting the best of authentic Italian food.
They believe that to eat well is to live well, and you'll definitely be eating well after ordering one of their pasta dishes.
They put a spin on classic dishes like lasagna by including butternut squash, spinach, ricotta, and their housemade sauce.
You can create a mix-and-match pasta meal with your choice of pasta, sauce, and protein toppings.
Plan your next dinner at Caffe Nonna; we guarantee you won't regret it.
Location: 4427 Murphy Rd, Nashville, TN 37209
Coco's Italian Market + Restaurant
Here you can eat delicious food but also bring home the ingredients with you.
Coco's Italian Market + Restaurant sells imported Italian goods alongside their full-service restaurant.
This is a casual spot serving up some of the best pizza and pasta in the city of Nashville.
The recipes come from family, passed down for generations, and used in a previous restaurant.
Their house specialties include delicious pasta dishes like cheese ravioli filled with creamy ricotta or chicken marsala in a creamy wine sauce and topped with mushrooms.
Coco's Italian Market + Restaurant will quickly become one of your favorite stops for delectable pasta.
Location: 411 51st Ave N, Nashville, TN 37209
IL Forno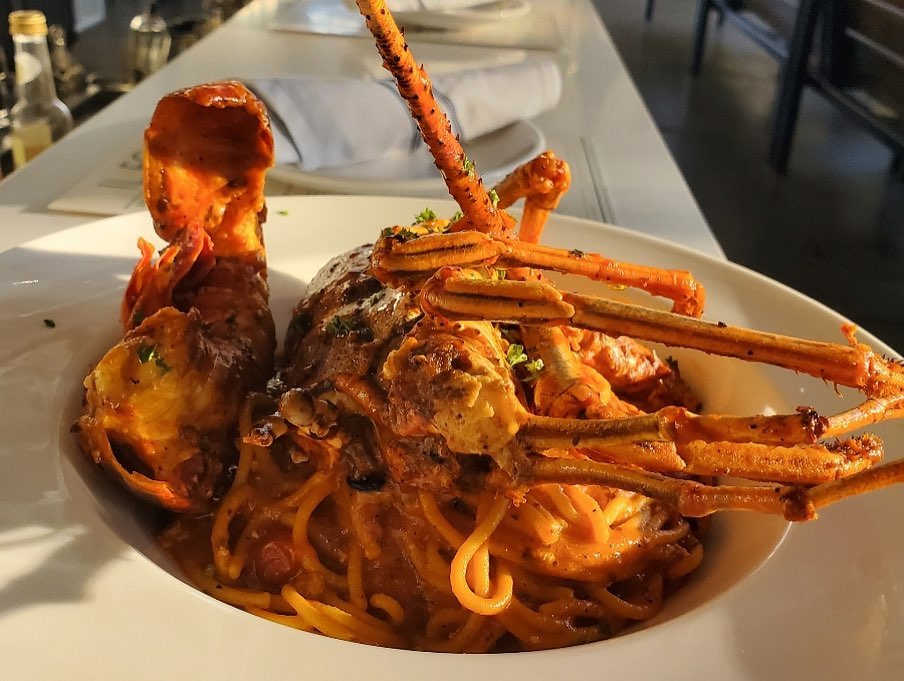 The chef at this Italian restaurant brings authentic recipes from his homeland to create delicious pasta dishes.
IL Forno creates handcrafted elevated meals in a cozy environment, perfect for your next dinner out.
They keep the pasta selection simple, but the flavor combinations are complex and addicting.
The rigatoni comes topped with a cream sauce and savory black truffle sausage.
But you won't want to miss out on the paccheri coated in housemade bolognese and fresh ricotta.
One trip to IL Forno won't be enough, and after just a few bites, you'll be planning your next trip.
Location: 1414 3rd Ave S, Nashville, TN 37210
Maggliano's Little Italy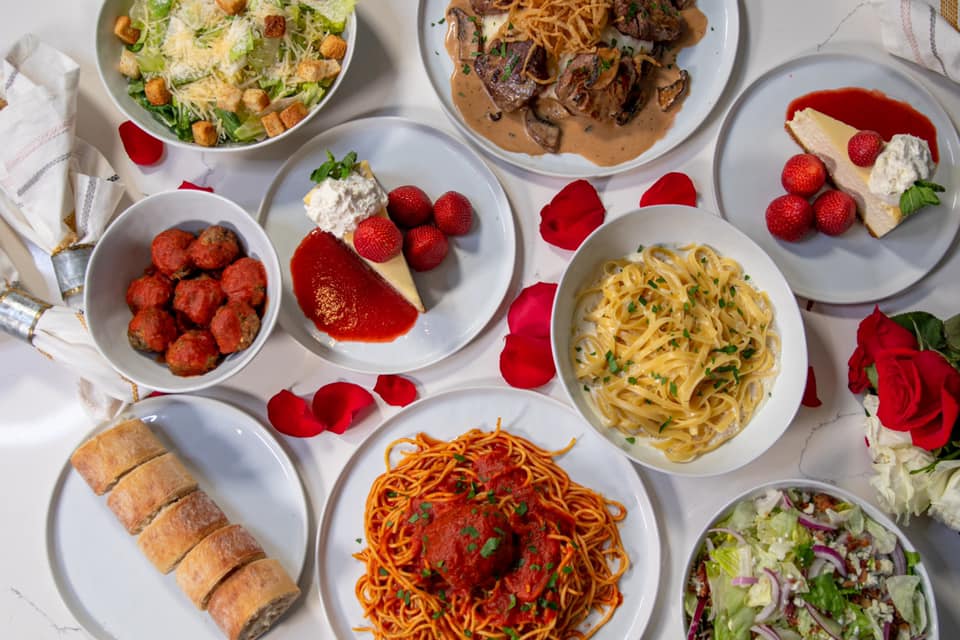 When looking for the perfect restaurant for any occasion, look no further than this semi-elevated chain.
Maggliano's Little Italy is open for lunch or dinner and is the perfect stop for kicking off all your carb cravings with elegant pasta dishes.
You can pick from a wide variety of pasta, from specialty to classic, even seafood classics.
You'll fall in love with their mom's lasagna or a comforting favorite like fettuccine alfredo.
Whatever you pick from Maggliano's Little Italy will impress and keep you coming back for more.
Location: 3106 W End Ave, Nashville, TN 37203
Nicoletto's Italian Kitchen
Here is a simple local Italian restaurant serving classic comfort dishes.
Nicoletto's Italian Kitchen doubles as a pasta company, but when you want fresh hot pasta, you'll want to stop into their East Nashville location.
The menu is diverse, and you'll be able to choose from house favorites like the gnocchi bolognese or a more cheesy option like their mac & cheddar.
You can even build your combination topped with a delicious sauce and proteins cooked to perfection.
Nicoletto's Italian Kitchen can't be missed the next time you're craving pasta.
Location: 2905 Gallatin Pike, Nashville, TN 37216
Pastaria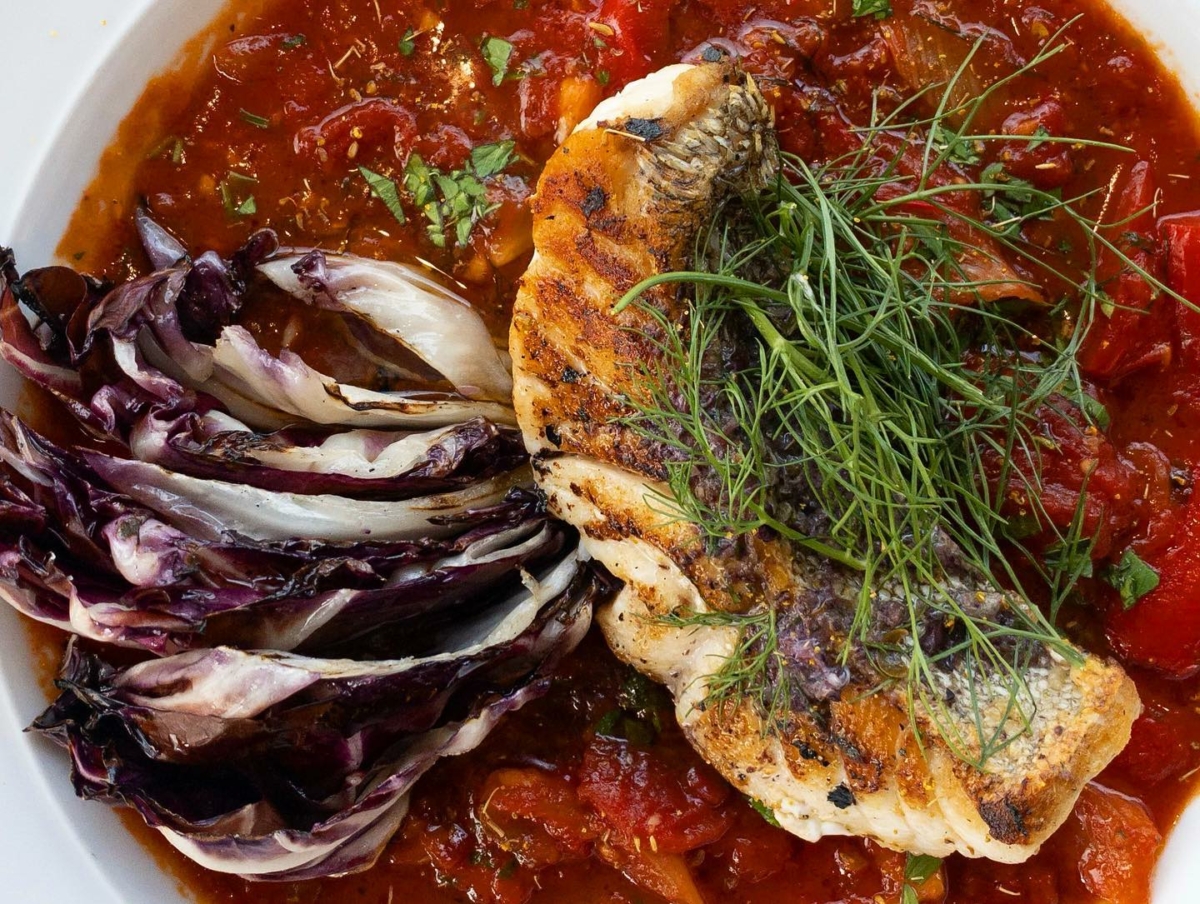 This sleek and modern restaurant is hard to miss, with bright orange typography spelling out its name.
Pastaria shows off its skills with an open kitchen and delicious bowls of handmade pasta.
The organic pasta comes in various flavor combinations, with classic and eccentric dishes to pick from.
A favorite is their Canestri Cacio e Pepe with fresh cheese and ground black pepper.
Other popular items include the lasagna bolognese or their lamb ragu.
With pasta right in its name, you can be sure a dish at Pastaria will kick your carb cravings.
Location: 8 City Blvd, Nashville, TN 37209
Penne Pazze
Here is an airy and industrial space that's been reimagined into an easygoing spot for delicious Italian fare, including pasta.
Penne Pazze promises crazy good Italian cuisine, and they definitely deliver.
They use an open kitchen concept to show off their process to perfect each dish.
On the menu are 7 signature pasta dishes ranging from tomato to cream and even pesto-based sauces.
Try a large slice of their lasagna, which has been delicately layered with noodles, tomato meat sauce, and gooey cheese.
Penne Pazze is serving up hearty bowls of pasta that will keep you coming back for more.
Location: 3826 Charlotte Ave, Nashville, TN 37209
Trattoria IL Mulino
When you're in the mood for a luxurious evening and a meal to match, this is the answer.
Trattoria Il Mulino is an elevated Italian restaurant serving 5-star meals, including handmade pasta dishes.
Here they focus on using local produce whenever possible and fresh, high-quality ingredients in every meal.
Whether you stop in for lunch or dinner, you can expect to be met with delicious bowls of handcrafted pasta.
Dine on a variety of pasta styles like ravioli and fettucini, plus a variety of proteins and sauce options.
Trattoria Il Mulino is the perfect stop for an elevated pasta dish cooked to perfection.
Location: 144 Rep John Lewis Hwy S, Nashville, TN 37203
Final Thoughts
Delicious pasta is right around the corner if you know where to look. Don't miss out on a comforting and tasty pasta-centric meal from any of these Nashville gems.