Nashville has become very well known for its nightlife. And nothing is better for a night out than a good cocktail. Check out these spots for some of Music City's best drinks.
The Best Cocktails in Nashville
Attaboy
Speakeasy-style bars don't always come in secluded, dimly lit spaces. Attaboy is here to show you that innovative and creative libations can also be found in trendy and minimalist spaces.
While the brand originated in NYC, they've been credited with the modern-cocktail movement. Giving new life to old classics and creating entirely new drinks.
Their libations are held near god-like status by those devoted to their craft. This location in East Nashville stays true to its original goal with no menu; you'll simply have to trust the bartender.
The press they've received since opening in 2017 is no mistake. Stop by Attaboy today for a new take on speakeasy concoctions; you might just find your new favorite drink.
Location: 8 Mcferrin Ave, Nashville, TN 37206
Chopper
When you're looking for fun and upbeat, this spot is just that. Chopper is colorful and festive, plus you'll find creative drinks and a Mexican food truck for all your snacking needs.
After stepping inside, you'll be unsure if you're still in Tennessee or have traveled to a tropical island.
This tiki-themed bar prepares cocktails with high-end and fresh ingredients while taking the traditional theme in a new direction.
The menu will highlight their seasonal creations and options for classic and signature cocktails. Exotic flavors and spirits will overwhelm your senses and send you on a trip to the Polynesian islands without ever leaving Nashville.
Location: 1100 Stratton Ave, Nashville, TN 37206
The Fox Bar + Cocktail Club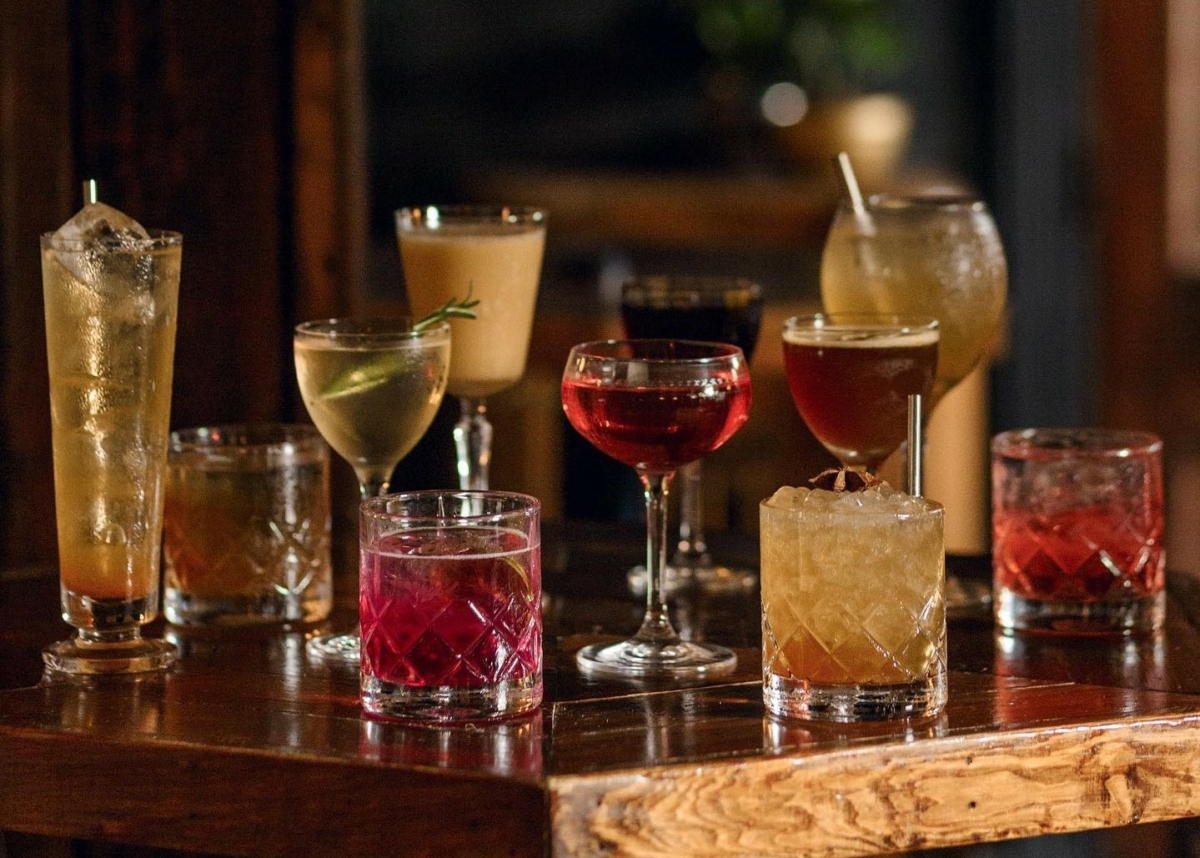 Getting a drink can be casual, or it can be an experience. When you're searching for a night out more like the latter, The Fox Bar + Cocktail Club should be your destination.
While you can walk right in, have a seat at the bar and order a carefully crafted cocktail, they offer so much more.
The senior bartenders on staff are lying in wait for customers who want to experience an educational tour of libations.
With one of the curated experiences, you can sit and enjoy 3 personally curated drinks. All while learning about the history of the spirits. Plus tips, tricks, and how to recreate these favorites at home.
Getting a drink doesn't have to be boring; elevate your night with this exclusive encounter.
Location: 2905 Gallatin Pike Ste B, Nashville, TN 37216
Geist Bar + Restaurant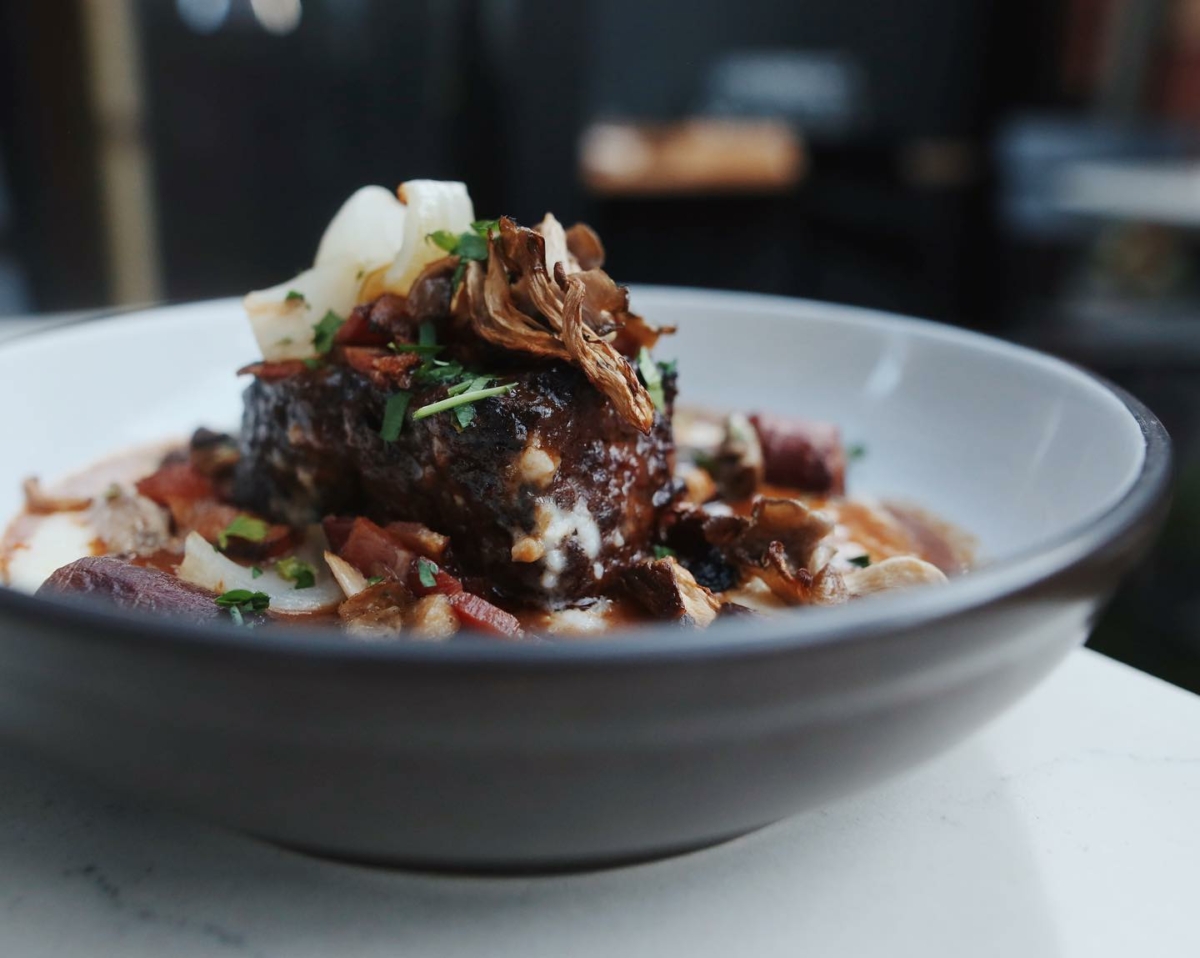 Here you'll encounter a brick-clad facade where European and American fare meet.
The Geist Bar + Restaurant has been named one of the most beautiful in the country and creates a unique environment to sip on cocktails in their year-round garden.
Featured in numerous publications across the nation, this notable pub can't be missed. This comforting and approachable location has a chic bar and dining space where you can sip on handcrafted drinks.
Or opt for seating within their champagne garden, the only of its kind in Nashville that's open all year long.
Don't miss out on an experience at one of the best cocktail bars in Music City.
Location: 311 Jefferson St, Nashville, TN 37208
Layer Cake Social Kitchen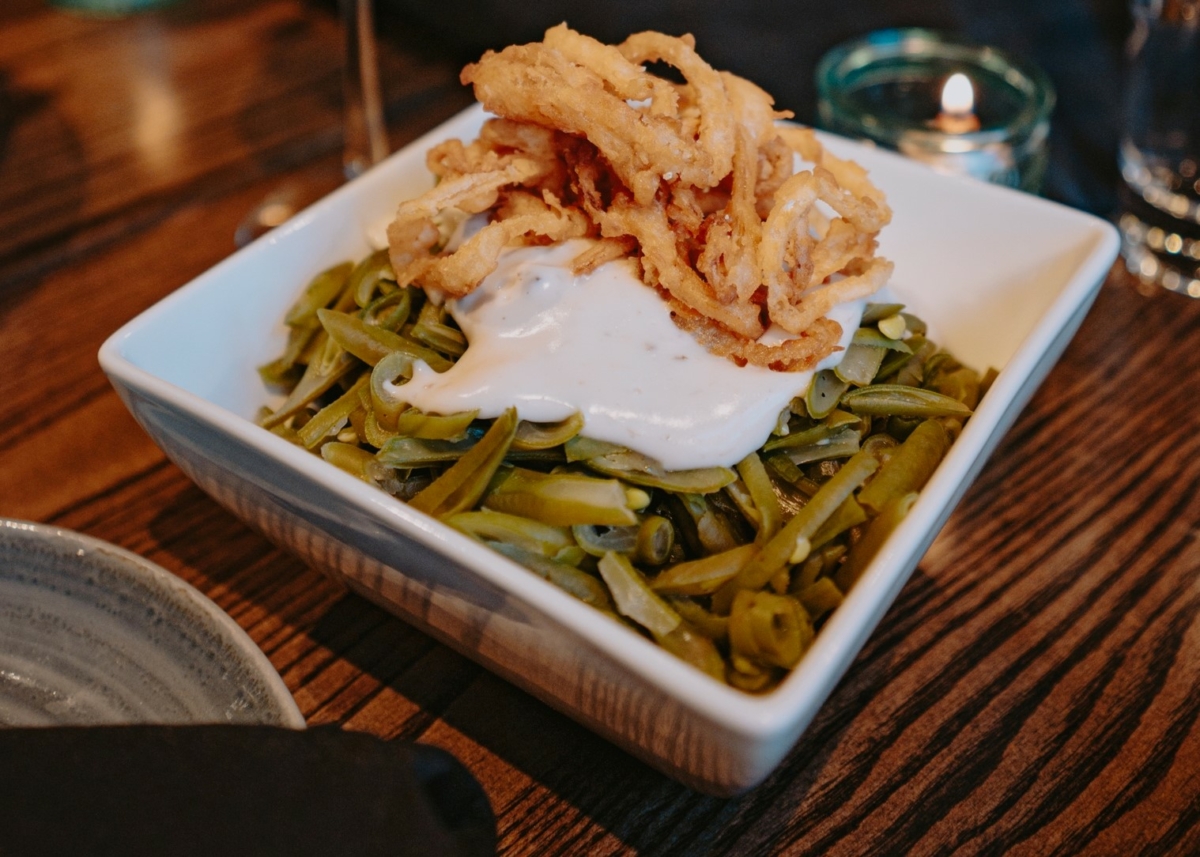 This is another place in Nashville that split one building into multiple experiences. Layer Cake includes four unique areas and adventures for you to decide while enjoying drinks and dishes.
The first "layer" includes the Wonder Room, a colorful and over-the-top experience perfect for any guest who loves aesthetics.
Here, creative cocktails and plates run amok. Their main dining space focuses heavily on wine, but if you move onto the Rooftop or Cherry Lounge, you'll find crafted cocktails, with or without a menu. Indulge in this experience that's unlike any other.
Enjoy each of these incredible experiences as you move through the layers of this venue.
Location: 127 3rd Ave S, Nashville, TN 37201
Mother's Ruin
While the original location was founded in NYC around 2011, this has been a welcome addition to the Nashville bar scene.
Mother's Ruin creates the perfect blend of a local bar and a cocktail powerhouse.
The venue is designed to create a comfortable experience because the drinks will already be unforgettable. Their signature cocktails include creative combinations of flavors not seen elsewhere.
The best part is their snacks are served till 1:30 am for that late-night pick-me-up. The perfect venue, no matter the occasion, don't miss this popular favorite.
Location: 1239 6th Ave N, Nashville, TN 37208
Otto's Bar
This cocktail spot is located in West Nashville and creates a modern oasis for escaping the hustle and bustle of the city.
The intimate feel of Otto's Bar is met with crafted cocktails and small bites, perfect for unwinding or spending a date night.
The bohemian feel creates a comfortable, light, and relaxing atmosphere. And the wood-Slaght enclosed patio allows fresh air and sunlight while creating a private experience.
The menu is filled with classics, reimagined. And if you don't see something you love, the bartenders are happy to craft a personalized beverage.
Location: 4210 Charlotte Ave, Nashville, TN 37209
Pearl Diver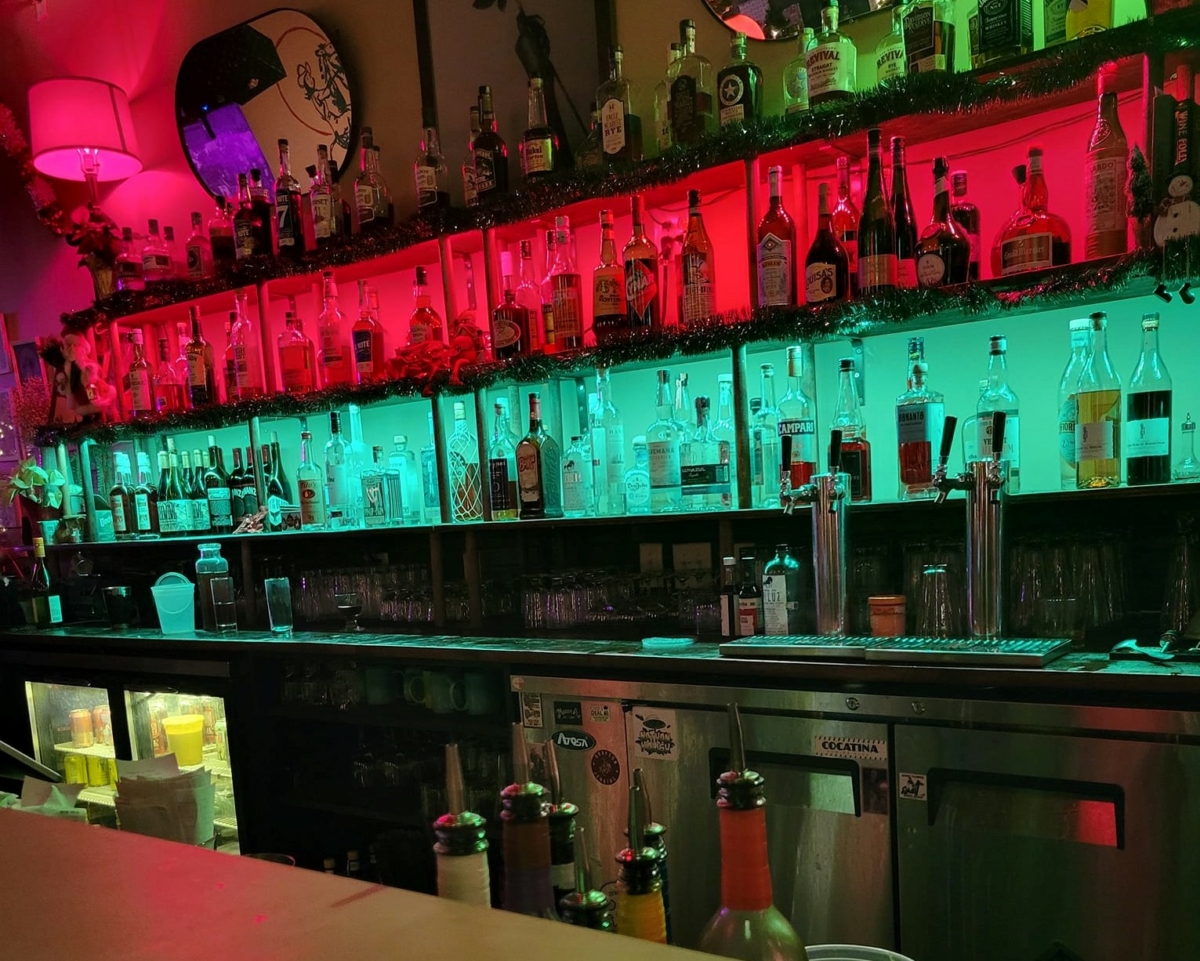 Bringing exotic flavors and curated cocktails to Nashville is this cabana-like venue.
Pearl Diver is here to provide an escape from day-to-day life with their delicious libations and bites.
The drinks focus on spirits from tropical places, so expect most cocktails to include either rum or tequila. But there are a handful of drinks with gin and vodka as the base.
Each drink is concocted with expert skill and then presented with colorful and creative flair.
The experience at Pearl Diver will overtake all your senses and will have you feeling like you're on a tropical island in no time.
Location: 1008 Gallatin Ave, Nashville, TN 37206
Rice Vice – Proper Sake Co.
Sake isn't for everyone, but the spirit is quickly becoming a new favorite for many and can still be hard to find in many places.
Proper Sake Co is here to solve that problem with their newest creation, Rice Vice. The menu focuses on rice-based spirits and libations.
So the selection includes a revolving selection of sake brewed onsite along with imported collections from Japan.
You'll also find an assortment of handcrafted highballs, which are unique and unlike drinks you'll find elsewhere in Music City.
Combining historical processes and recipes with modern innovation, Proper Sake Co will take your drinking experience to a whole new level.
Location: 3109 Ambrose Ave, Nashville, TN 37207
The Twelve Thirty Club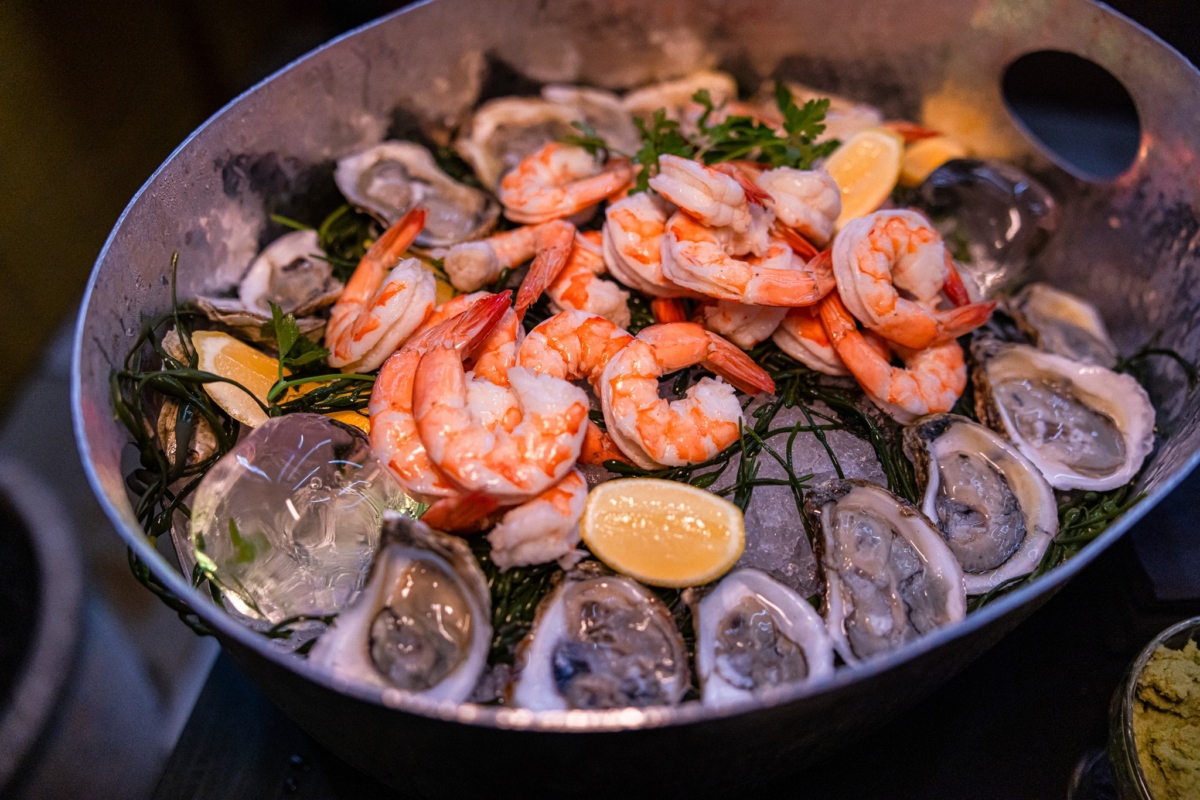 When you can't decide on what type of experience you want on a night out, this is the perfect spot.
The Twelve Thirty Club houses multiple levels, all of which have their own theme and serve up their own concoctions.
Inspiration for this bar comes from the prohibition and speakeasy era, so you'll find leather, art deco touches, and a dark theme throughout.
No matter which level you choose to enjoy, the Honky Tonk, Supper Club, or Rooftop, you'll indulge in crafted cocktails reminiscent of a previous era.
No matter what you have, it won't be your last drink at this local favorite.
Location: 550 Broadway, Nashville, TN 37203
Final Thoughts
Relax at the end of a long week, or get the night started right. Any of these great spots will serve up delicious drinks that you'll go back to over and over again.