It's hard to beat a classic American hamburger – a sandwich that's been loved for decades.
Nashville has plenty of opportunities to get your fix, and here are the top 10.
The Best Burgers in Nashville
Brown's Diner
Family-run since 1927, this diner might be the longest-running burger joint in the Nashville area.
This casual eatery has been named "Best Cheeseburger" more than a few times and boasts the city's oldest beer license.
They keep the menu simple with classic bar food, including their famous cheeseburgers, chili dogs, wings, and more.
On the side, you can't miss the loaded chili cheese fries or the fluffy hushpuppies. Brown's Diner is here to prove that exceptional food doesn't have to be fancy.
Location: 2102 Blair Blvd, Nashville, TN 37212
Burger Republic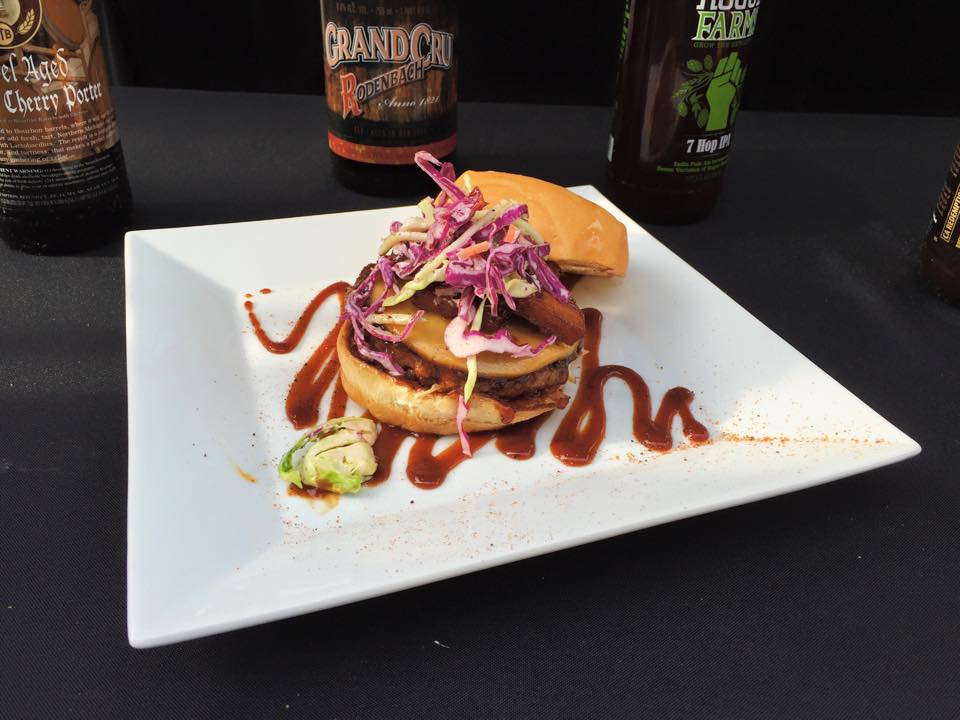 Burger Republic is grilling up exceptional black-Angus beef burgers and eccentric toppings to create flavorful and mouth-watering meals.
They have multiple locations in the Nashville area and have been ranked in the top 10 best burgers by Trip Advisor.
Start with their famous hot tots, dusted in spices and drizzled with hot sauce. Then move on to the star of the show, juicy burgers loaded with elevated toppings.
Try The Tennessee coated in Jack Daniel's glaze, maple bacon, and other delectable ingredients.
Or try the highest-scoring burger in the world championship, the 96. And to finish the meal, don't forget about their spiked milkshakes for a twist on a burger shop classic.
Location: 420 11th Ave S, Nashville, TN 37203
Burger Up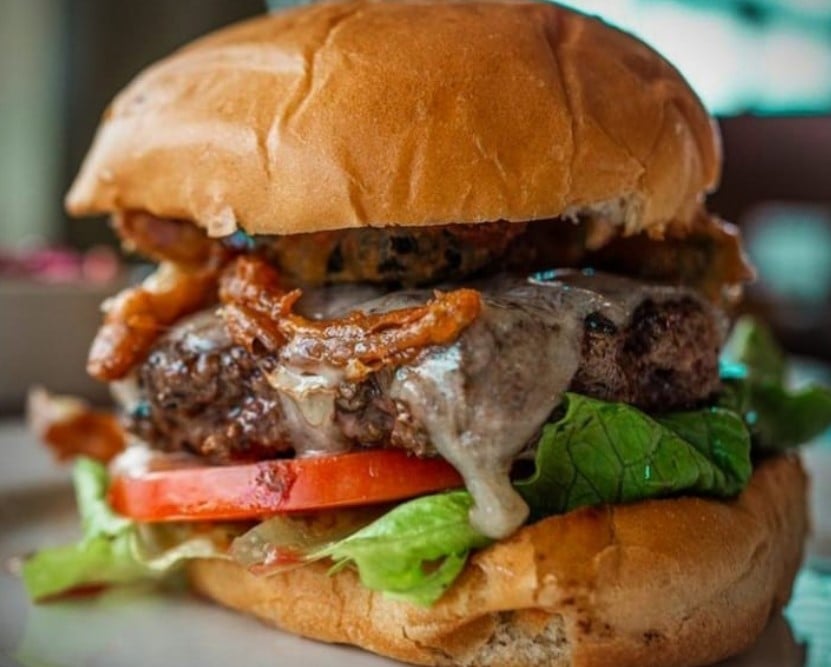 This burger joint creates a comfy environment to enjoy locally sourced beef that they transform into creative and interesting burgers.
Burger Up takes care to order sustainably and from local sources whenever possible to create their delicious food.
A great setting for any occasion, they strive to be inviting for diners of all ages.
You will want to take advantage of their fry flight which comes with three types of fried potato and a trip of sauces.
From there, you'll have your pick of burgers from classic to inventive – patties covered in pimento cheese and a french onion burger highlights the list.
This restaurant will have you covered when it comes to burgers.
Location: 2901 12th Ave S, Nashville, TN 37204
Cafe Roze
Here you'll find a trendy all-day cafe serving up elevated burgers in an airy industrial space.
Cafe Roze serves breakfast, lunch, and dinner, but their juicy burgers steal the show.
While the burger options aren't as extensive as some on this list, their two selections will more than fill your cravings for the American classic.
One is sculpted from perfectly cooked local Pinewood grass-fed beef and then topped with local cheese and veggies.
While the smashburger uses mustard grilled patties mixed with cheddar, house pickles, and their special sauce.
These elevated sandwiches will impress any burger lover.
Location: 1115 Porter Rd, Nashville, TN 37206
Dino's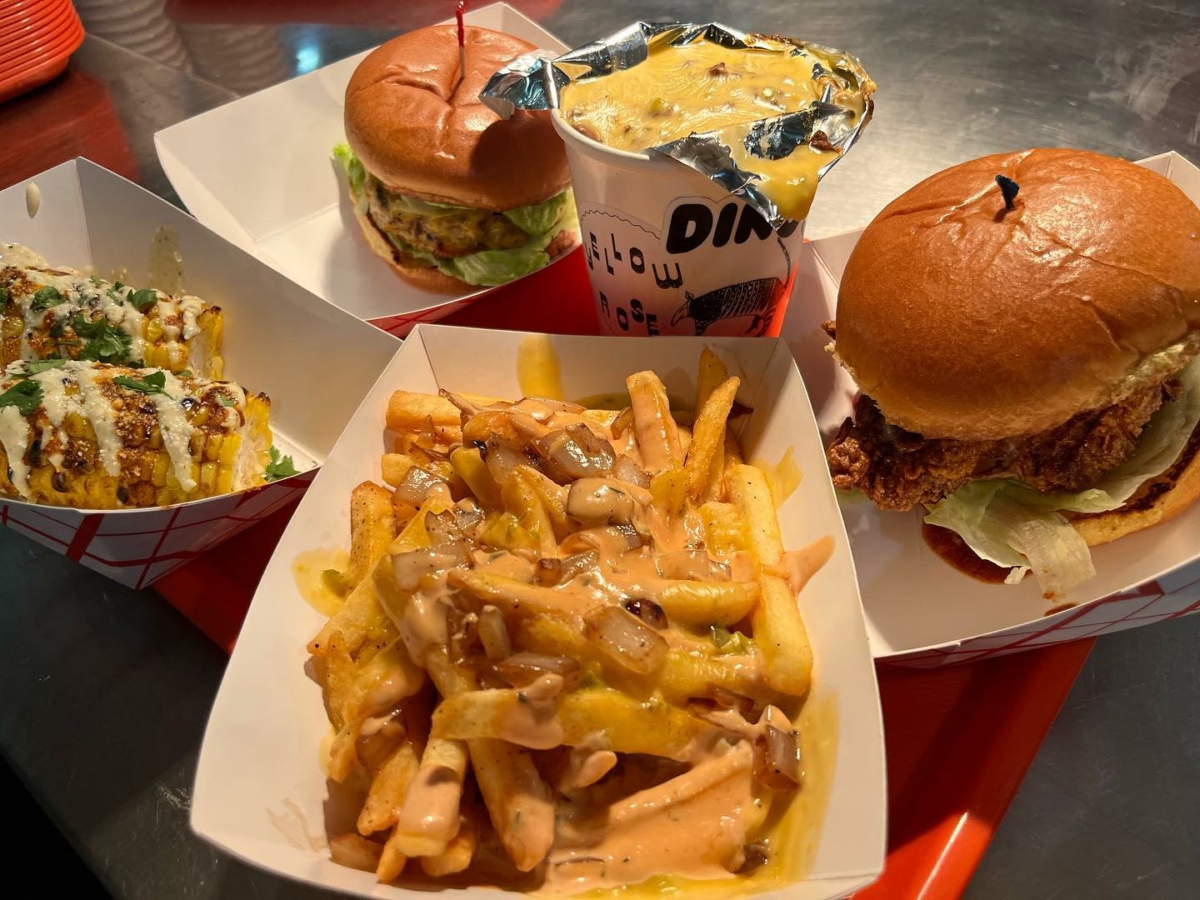 This is East Nashville's oldest dive bar, and they've stayed true to themselves throughout the years.
Well known for "Dino's Cheeseburger," there's nothing fancy about these sandwiches, but they've been recognized by both Bon Apetit and Anthony Bourdain. What you will find is ice-cold beer and juicy straightforward burgers.
Whether inside the dimly lit bar or outside enjoying their patio, you'll understand the hype after just a few bites.
Dino's is one dive bar meets burger place that proves you don't have to stray far from the original to have a delicious meal.
Location: 411 Gallatin Ave, Nashville, TN 37206
Hugh-baby's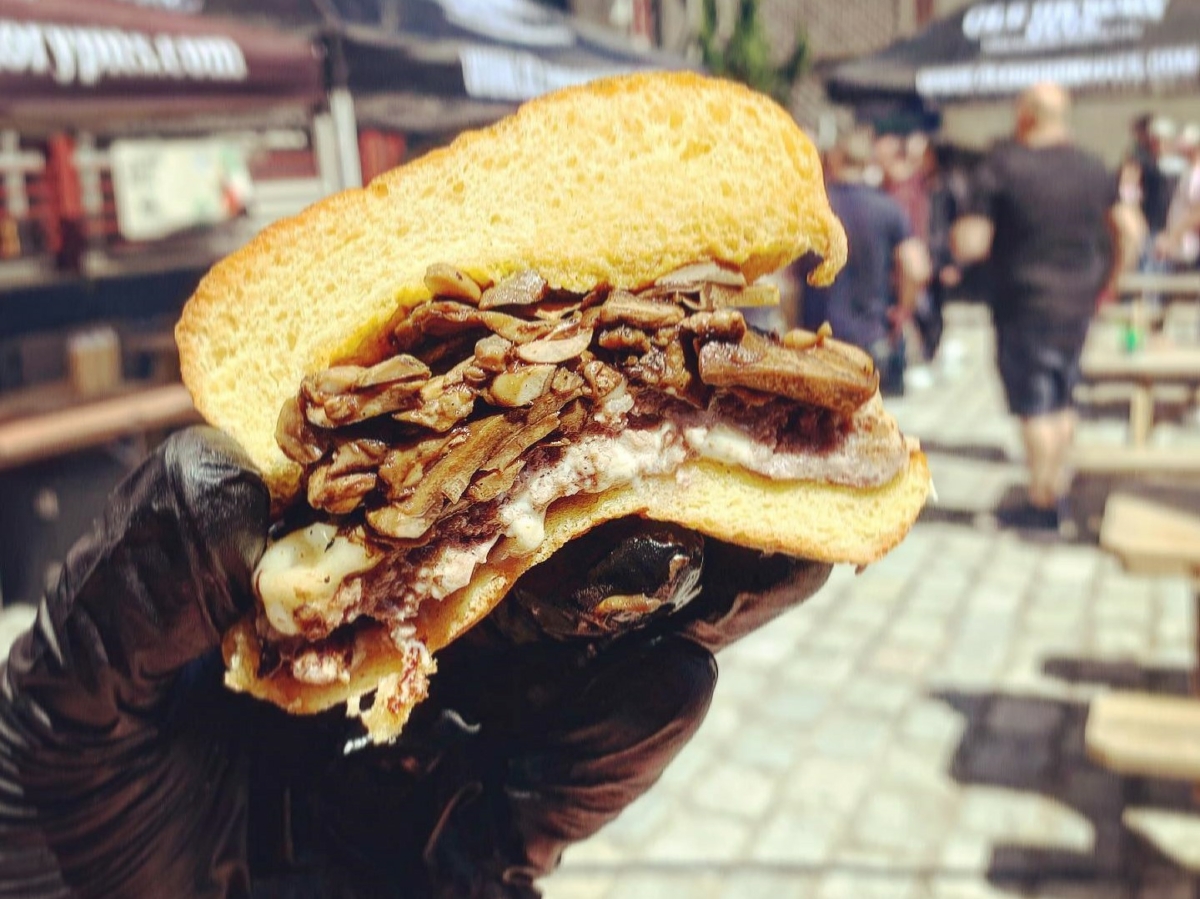 With multiple locations around Nashville, you have multiple opportunities to get your fix of this delicious food.
Hugh-Baby's, owned by the famous Martin's BBQ, is bringing you scratch-made burgers without much pizazz but a whole lot of flavor.
The patties are made from a secret blend of premium beef that's ground fresh daily. And the toppings are only the freshest ingredients.
On Friday, you can try their famous Slugburger, a deep-fried pork and soy grit patty topped with pickles, onions, and yellow mustard.
This recipe hails from Mississippi as a means to make a burger while saving money on meat, and Hugh-Baby's rendition is delicious.
No matter what burger you choose, they'll prove simple food is good food.
Location: 4816 Charlotte Ave, Nashville, TN 37209
Jack Brown's Beer + Burger Joint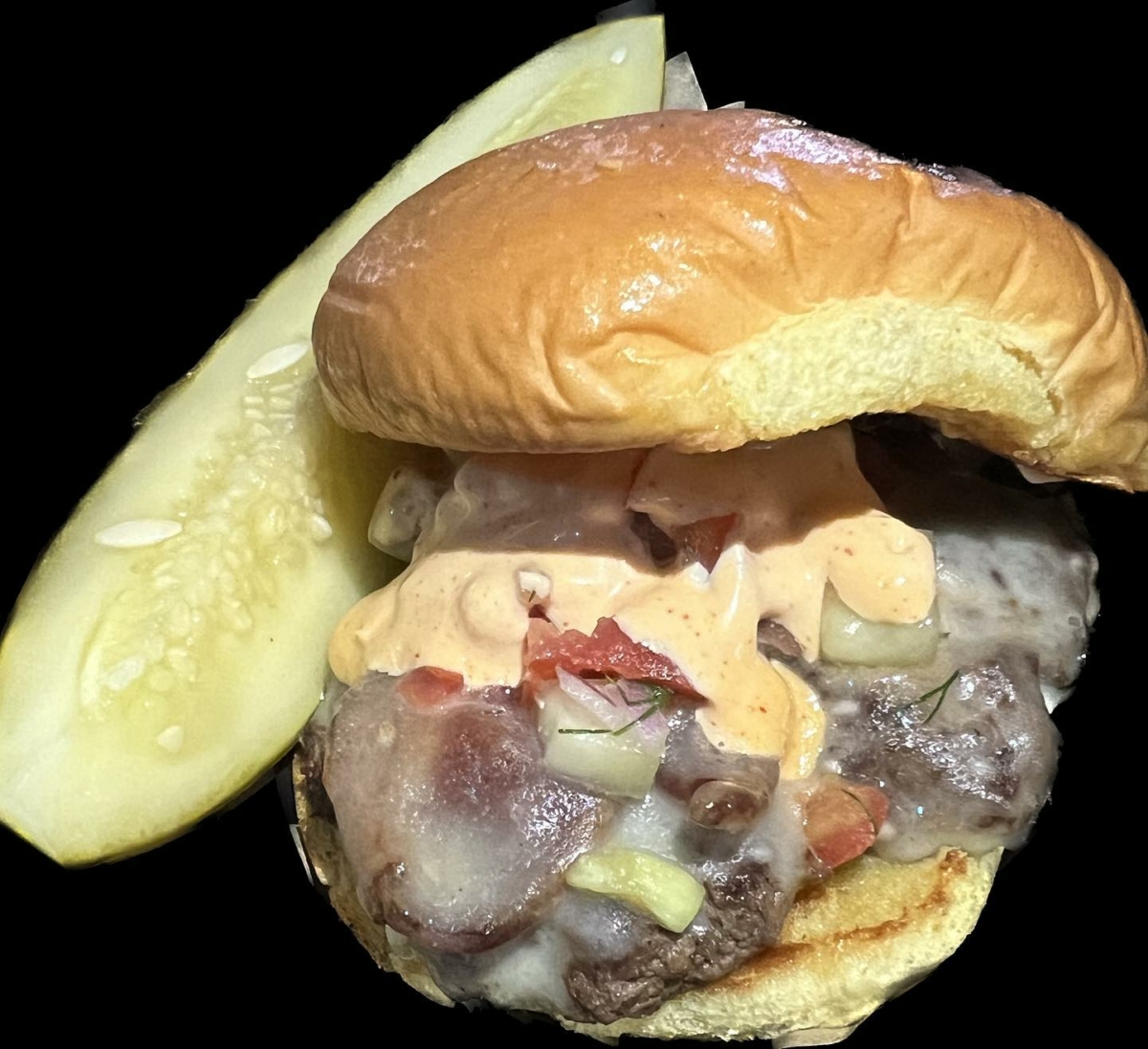 This bar chain offers an expensive beer list, a casual, fun environment, and innovative burgers.
This burger joint likes to keep things simple; they don't cater to all tastes, but what they serve is certainly tasty.
The burgers are crafted from 100% Wagyu beef, each offering a creative twist to the classic sandwich.
There are daily specials and specialty burgers to choose from when you want more than just patties and cheese.
Memorable items include one piled high with mac n cheese or another with cream cheese and pickled jalapeno. Jack Brown's might just become your new favorite burger joint.
Location: 1123 3rd Ave N, Nashville, TN 37208
Joyland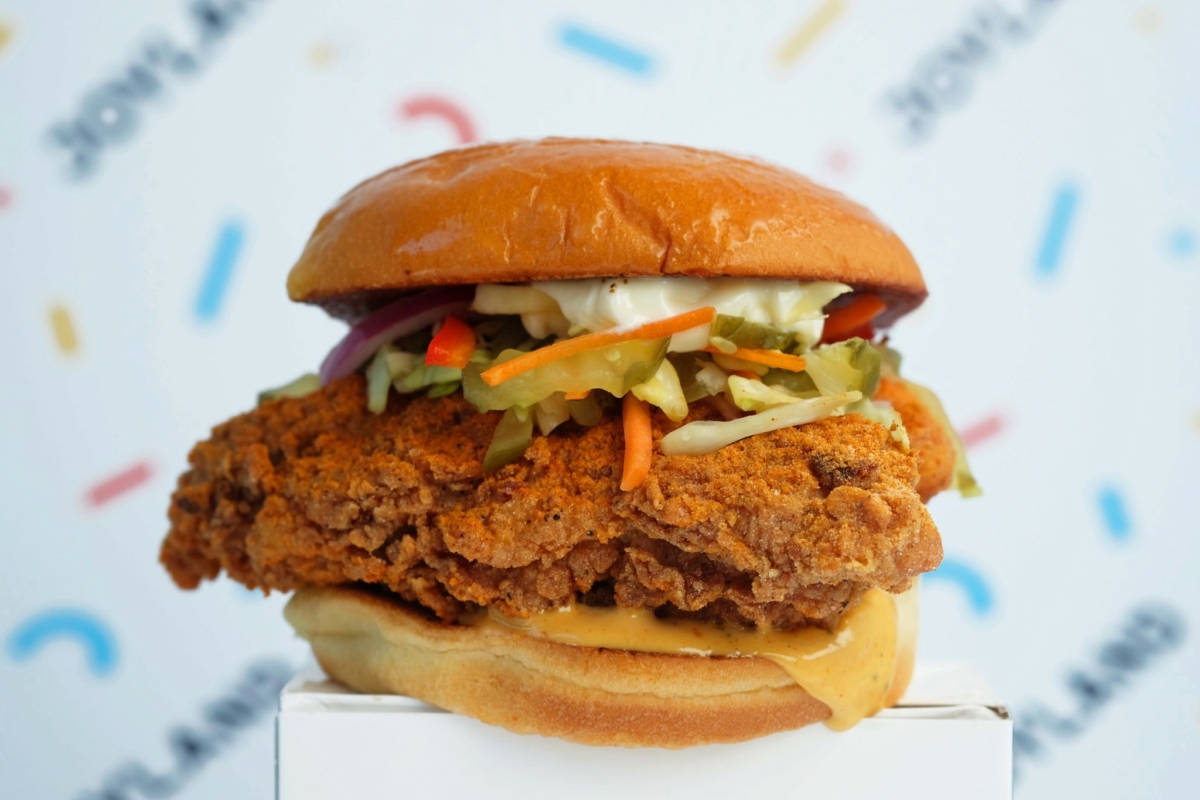 This restaurant is a fun modern take on American fast food. At Joyland, you'll find counter service and a simple menu of burgers, fried chicken, shakes, and fries.
A project from chef Sean Brock is quality comfort food designed to bring you joy through delicious food.
A popular item on their list is the Joystick, fried chicken thighs stacked on a skewer. And when it comes to burgers, they're made to order and topped with simple, fresh ingredients.
This contemporary version of classic fast food brings a sense of nostalgia along with a juicy, flavorful burger.
Location: 901 Woodland St, Nashville, TN 37206
ML Rose
Craft beer and burgers make a great combination that stands the test of time.
ML Rose has been mentioned in multiple notorious publications for exceeding in serving that same combo.
They boast over 30 craft beers on tap and over 80 available. But when it comes to burgers, they're just as impressive.
These handcrafted sandwiches come with a handful of elevated topping choices, which create flavorful and unique burgers.
Local ingredients and creative choices make ML Rose one of the best burger joints in Nashville.
Location: 431 11th Ave N, Nashville, TN 37203
The Pharmacy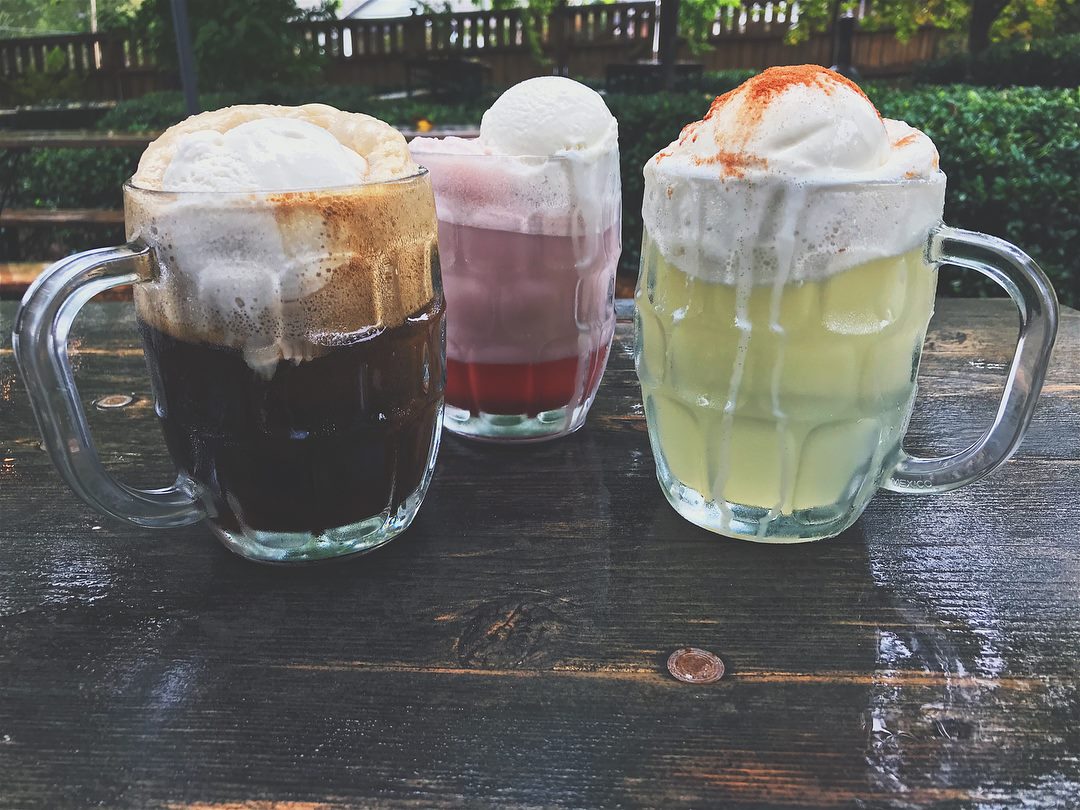 This restaurant plays on German inspiration calling itself the "Wurst Burger Bar".
Also boasting Nashville's original Biergarten, you'll find an old-school soda fountain along with beer and German wurst.
Their staff handcrafts the sausages they serve, and 100% of the beef used comes from local Tennessee farmers.
They have creative topping combinations you aren't likely to see at other burger joints, like stroganoff or their falafel burger with a chickpea patty.
The Pharmacy offers a great environment to enjoy German-inspired cuisine and juicy local burgers.
Location: 731 McFerrin Ave, Nashville, TN 37206
Final Thoughts
While Nashville is known for its music and nightlife, its pizza scene makes its mark.
Any of these great places will be a great choice when you want to grab a slice.