We believe breakfast doesn't have to be boring, especially in a city like Nashville.
When you're ready to step breakfast up a notch, check out these great places to start the day right.
The Best Breakfast in Nashville
Anzie Blue
This is not your average coffee shop. Anzie Blue is an industrial spot with all-day breakfast items, seasonal coffee, and live jazz regularly.
The options seem endless, with classic dishes made to crave.
Menu items include elevated morning favorites like the incredible fried monte Cristo, piled-high breakfast pizza, and breakfast boards made to serve 2.
But don't forget you can always build your own breakfast with eggs, toast, potatoes, meats, and even more.
Savory or sweet and any time of day, this coffee shop has so much more than coffee to get your day started right.
Location: 2111 Belcourt Ave, Nashville, TN 37212
Biscuit Love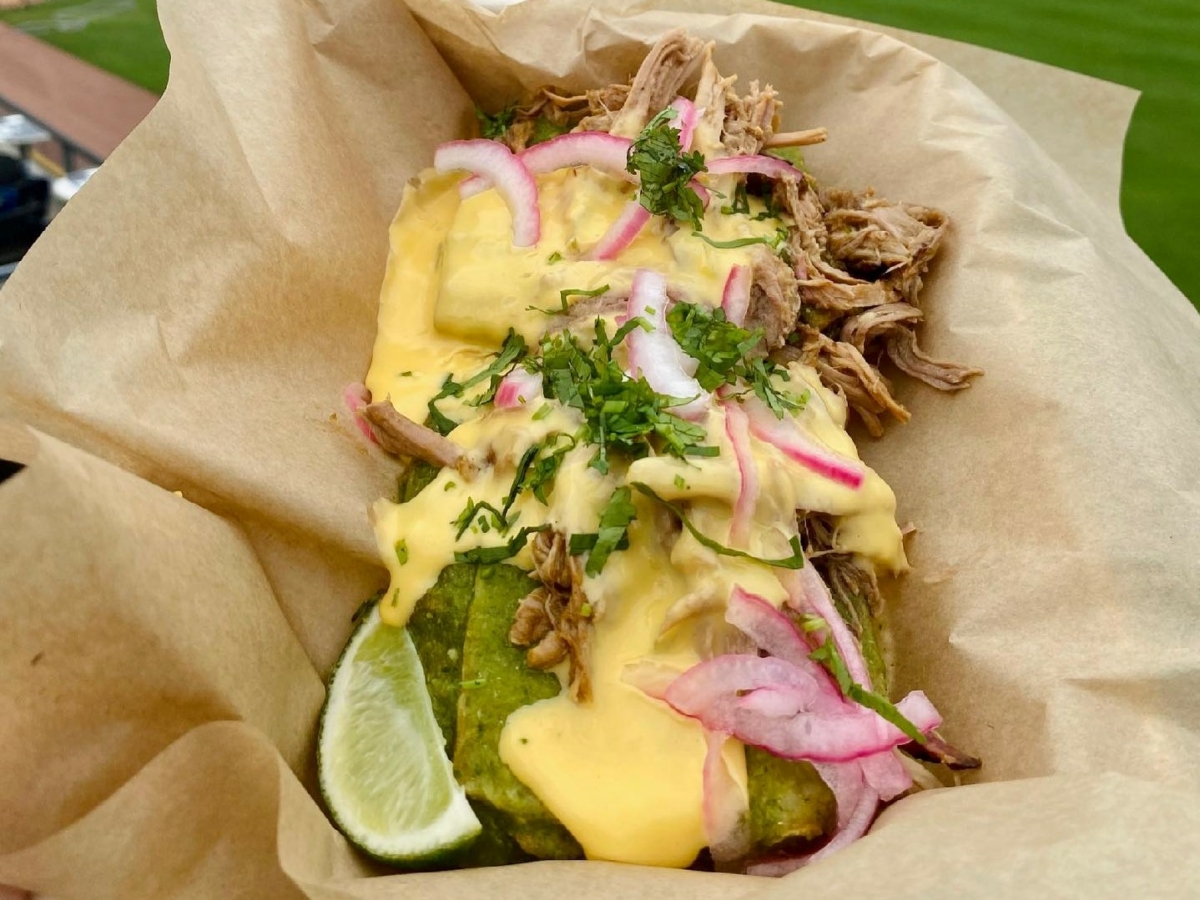 A family-owned and operated local spot sharing their love for biscuits and breakfast with Music City.
Biscuit Love is an award-winning breakfast spot well known for its made-from-scratch meals.
Locally sourced ingredients and a welcoming atmosphere make an environment for anyone to enjoy a great meal and a wholesome experience.
The eclectic menu brings you items you won't see on traditional breakfast menus while simultaneously curing all your morning cravings.
Sections include items with a biscuit and without to keep it straightforward.
You can't miss the bonuts, which is fried biscuit dough rolled in sugar and served with fruit compote. You may have just found your new favorite breakfast spot.
Location: 316 11th Ave S, Nashville, TN 37203
Milk + Honey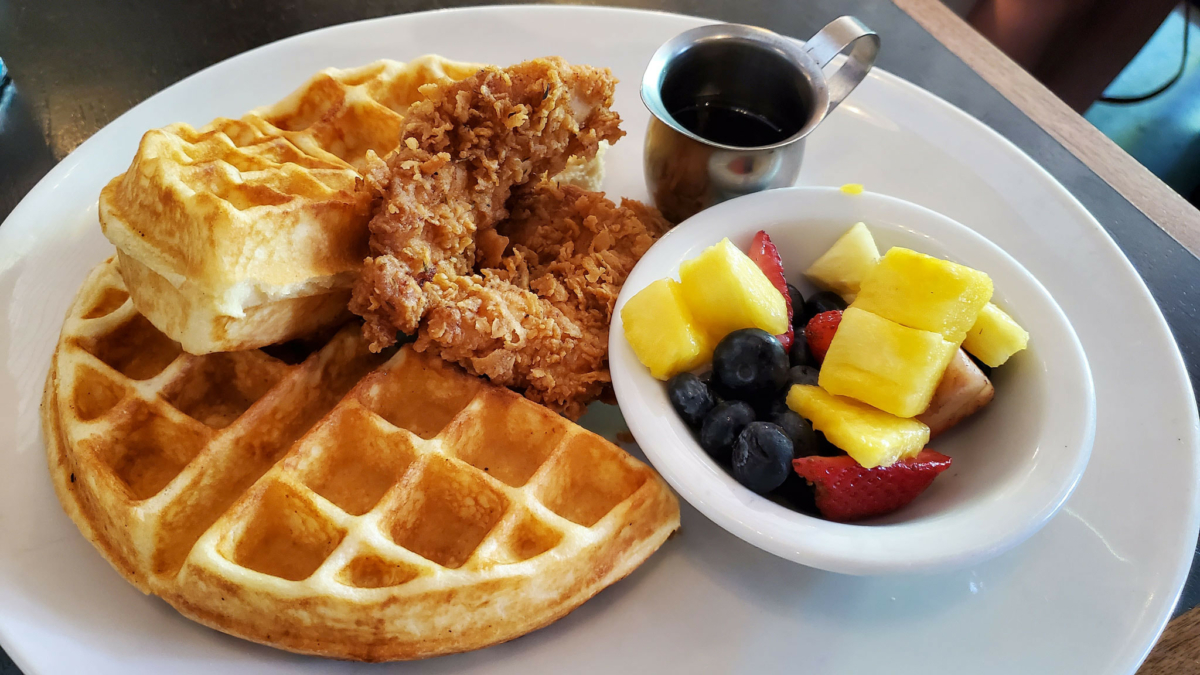 Milk + Honey offers a lighter way to start the day. Here you'll find a trendy breakfast cafe serving specialty coffees, baked goods, and light breakfast bites.
On the sweeter bakery side, they have muffins, scones, and pop tarts, along with gelato. The all-day breakfast menu contains larger portions of light fare.
Toasts with unique toppings, brunch sandwiches, and even hash and omelet options.
There's a good mix of classic and innovative items that please any patron. And you can guarantee that everything on the menu will be tasty without being too heavy in the morning.
Location: 214 11th Ave S, Nashville, TN 37203
Nashville Biscuit House
Here is a teeny tiny spot with a drive-thru window for all your breakfast needs. Nashville Biscuit House serves down-home-style cooked breakfast dishes to start the morning.
Family-owned and operated, this little restaurant offers all your favorites, from sausage gravy to omelets.
Their massive combo meals, loaded with eggs, toast, meats, potatoes, and more, are enough to feed a small army.
Whether it's sweet or savory, the menu items at Nashville Biscuit House are filling and comforting. Anything you order will taste just like a Southern momma made it.
Location: 805 Gallatin Ave, Nashville, TN 37206
The Nashville Jam Co
You'll feel right at home in this cozy, family-friendly breakfast nook. The Nashville Jam Co is creating homestyle comfort meals along with their own gourmet jams and jelly.
What started as a couple in their garden has grown into this delicious breakfast spot serving up classic morning dishes.
You won't want to miss their "Nearly Famous" Bronut, a cheesecake stuffed biscuit that's battered, fried, and topped with blueberry compote.
Or opt for a savory option like their fresh fried green tomato wrap or Baron's benedict. This homey cooking and comfortable environment will keep you coming back for more.
Location: 2806 Columbine Pl, Nashville, TN 37204
Pancake Pantry
A tradition in Nashville since '61, this breakfast joint has a line around the building every morning.
Bright and early at 6 am, Pancake Pantry is creating scratch-made pancakes and fresh meals for locals and visitors alike.
Batter, fruit compotes, and even syrups are handmade every morning to help you get the day started right. They use secret family recipes to create their delicious cuisine.
The menu is full of classics like eggs and sides, french toast, and pancakes, along with unique items like rolled cakes, pigs in a blanket, and Southern-inspired shareable.
This local staple will show you exactly why they're a neighborhood favorite after just one visit.
Location: 1796 21st Ave S, Nashville, TN 37212
Pinewood Social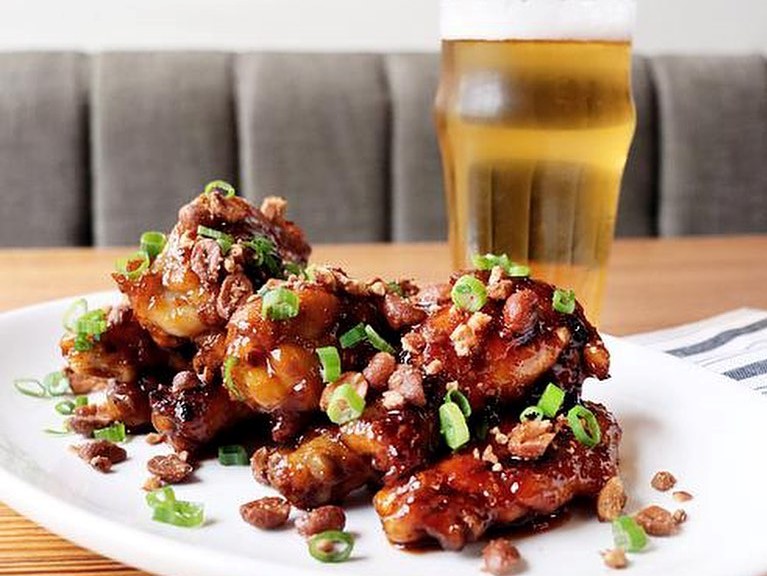 Make breakfast an event with this eatery. At Pinewood Social, you can enjoy classic American eats along with cocktails and a game or two of bowling.
This is the place to be, morning, noon, or night. And to get the day started right, they're serving coffee and pastries along with hearty breakfast dishes like eggs and toast or chicken and waffles.
They've got you covered for all your breakfast needs, and if you hang out long enough, the menu changes for brunch and then again for evening meals.
Make breakfast fun again with a trip to this bowling alley and breakfast spot.
Location: 33 Peabody St, Nashville, TN 37210
Proper Bagel
Bringing a NY favorite to the heart of Nashville is this minimalist bakery. Inspired by NY-style bagels, Proper Bagel is a chic spot for curing morning hunger.
This modern eatery is bringing you scratch-made bagels and bialys. These treats are made fresh, kettle-boiled, and then baked in their stone-lined oven daily.
You'll find a showcase in the shop that highlights their homemade cream cheeses and other seasonal spreads. The menu often changes, so there's usually something new to try.
This bagel shop will quickly become your new go-to for a quick morning bite with big flavors.
Location: 2011 Belmont Blvd, Nashville, TN 37212
Sky Blue Cafe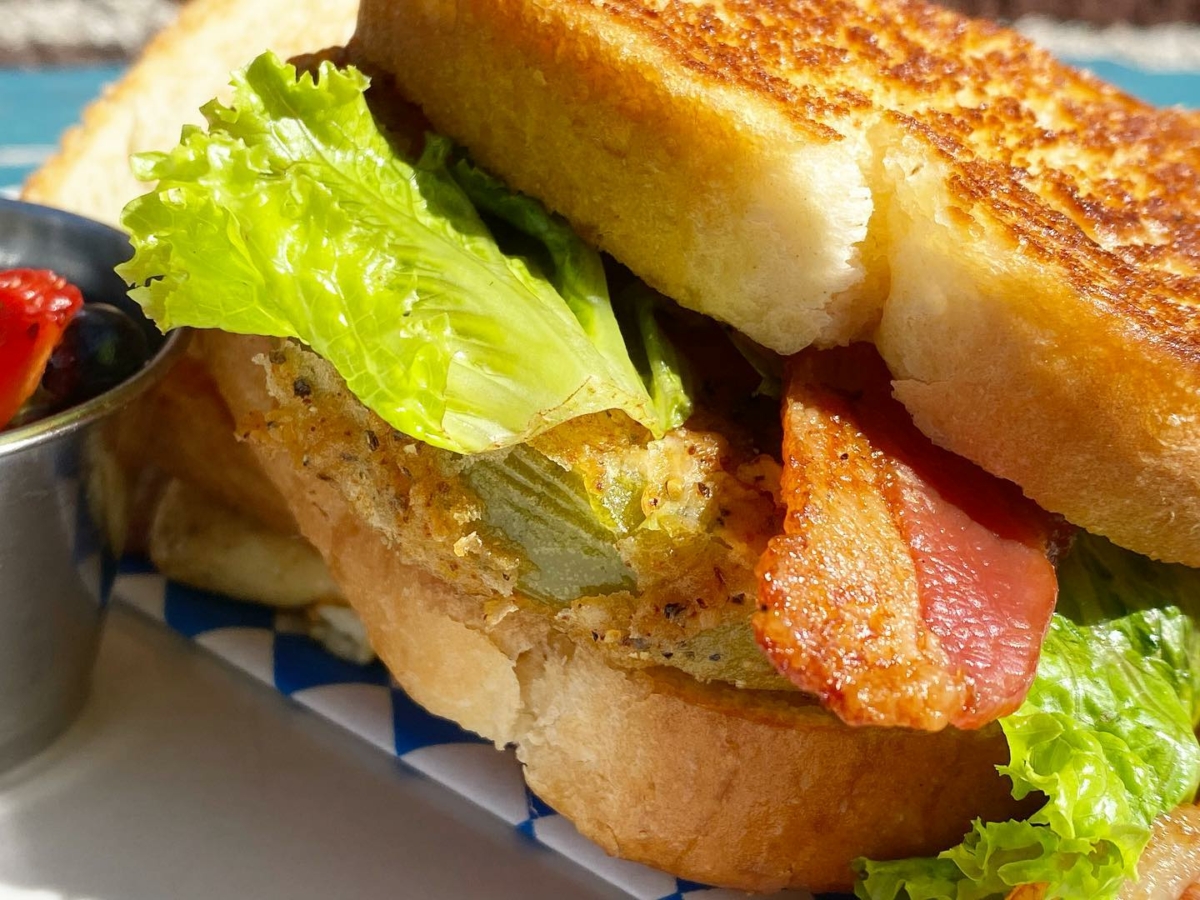 Local coffee, baked goods, and a fun environment are perfect for a great breakfast. Sky Blue Cafe has you covered with a warm and cozy environment and delicious food to start the day.
In true cafe fashion, you can get coffee served in a variety of ways, both hot and cold. The breakfast dishes are hearty, with options for any diet or preference.
Sandwiches, benedict, omelets, pancakes, and more. Fill all your breakfast cravings with a stop at this local favorite.
Location: 700 Fatherland St, Nashville, TN 37206
Sun Diner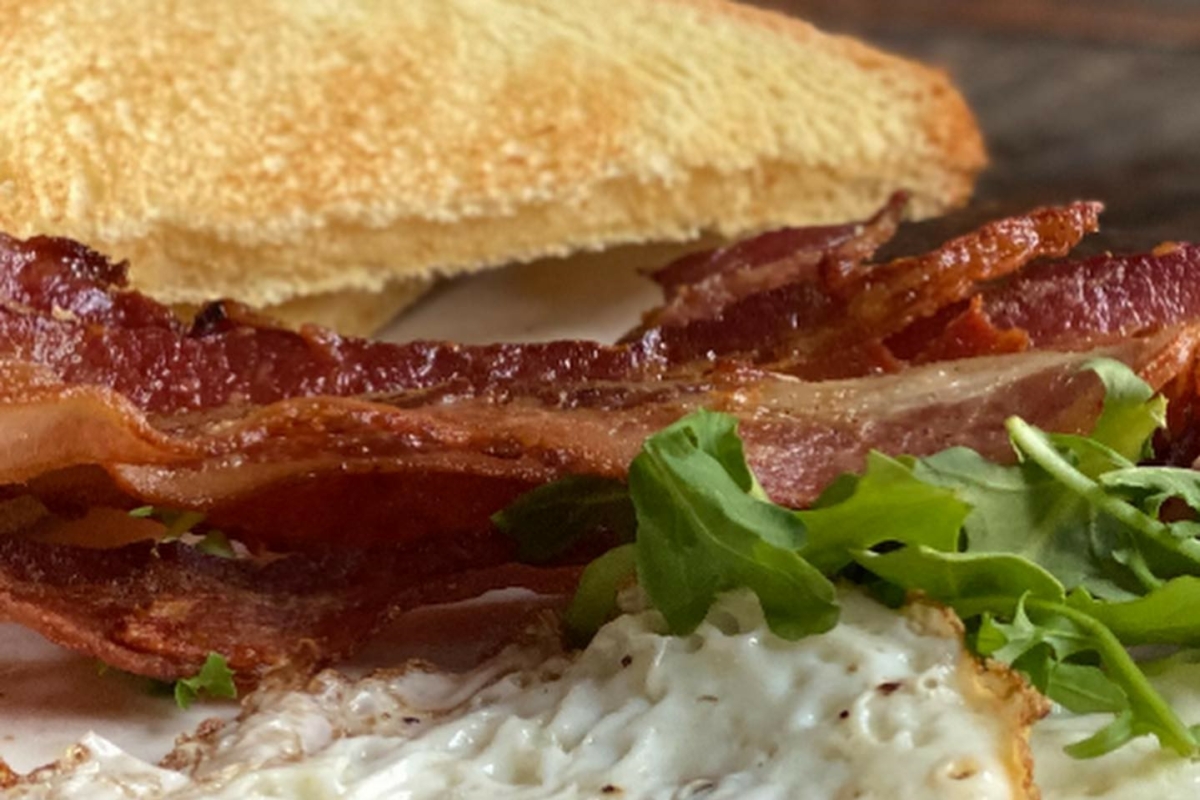 This nostalgic location is a diner-inspired by Sun Records, serving Southern classics and comforting breakfast food.
Sun Diner is located in the heart of Nashville and has a menu inspired by the musical history of the city.
Perfect for any breakfast lover because the morning meal is served all day long. You'll find innovative menu items along with classics.
Indulge in local favorites like the "Let's Do The Twist" creme brulee french toast or the "Feelin' Good" breakfast burger.
They have options for everyone that will help to get the day started right.
Location: 105 Third Ave S, Nashville, TN 37201
Final Thoughts
Try a new take on classic breakfast with any of these unforgettable stops in Nashville.