Noodles are the ultimate comfort food, and delicious plates aren't out of reach in Music City.
The best Asian food in the city can be found at these great locations all across Nashville.
The Best Asian Food in Nashville
Bowl + Roll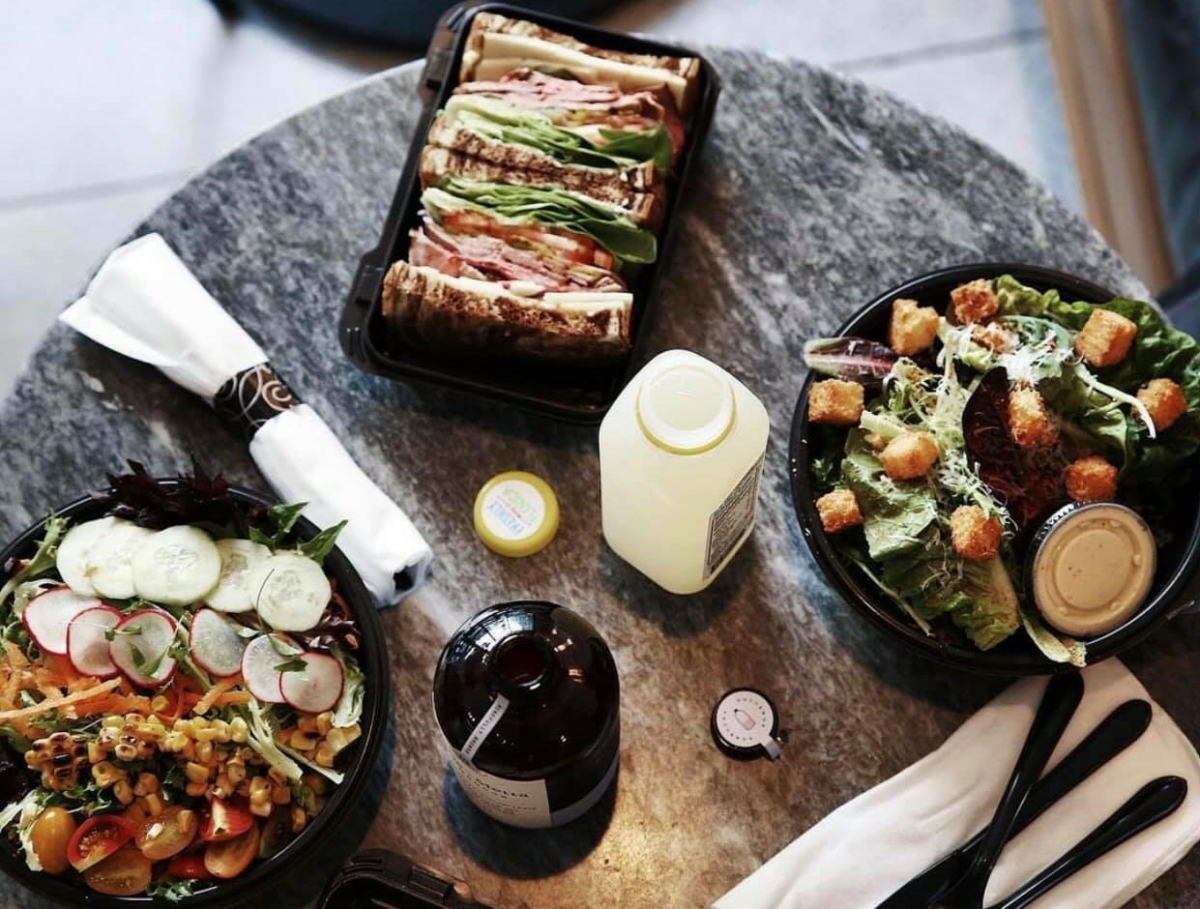 Now you can visit the farmers market and enjoy tasty Asian food at the same time.
At Bowl + Roll in Nashville, you'll be able to indulge in freshly made sushi rolls.
The best part of grabbing lunch at this convenient Asian food spot is that everything is made to order.
Indulge in their Bibimbap bowls, ramen, fried rice, and many more options.
The menu is simple but filled with unforgettable flavors and textures that you won't forget about any time soon.
Bowl + Roll is here to prove that delicious doesn't have to be fancy, and to-go sushi makes the best mid-day meal.
Location: 900 Rosa L Parks Blvd, Nashville, TN 37208
The Eastern Peak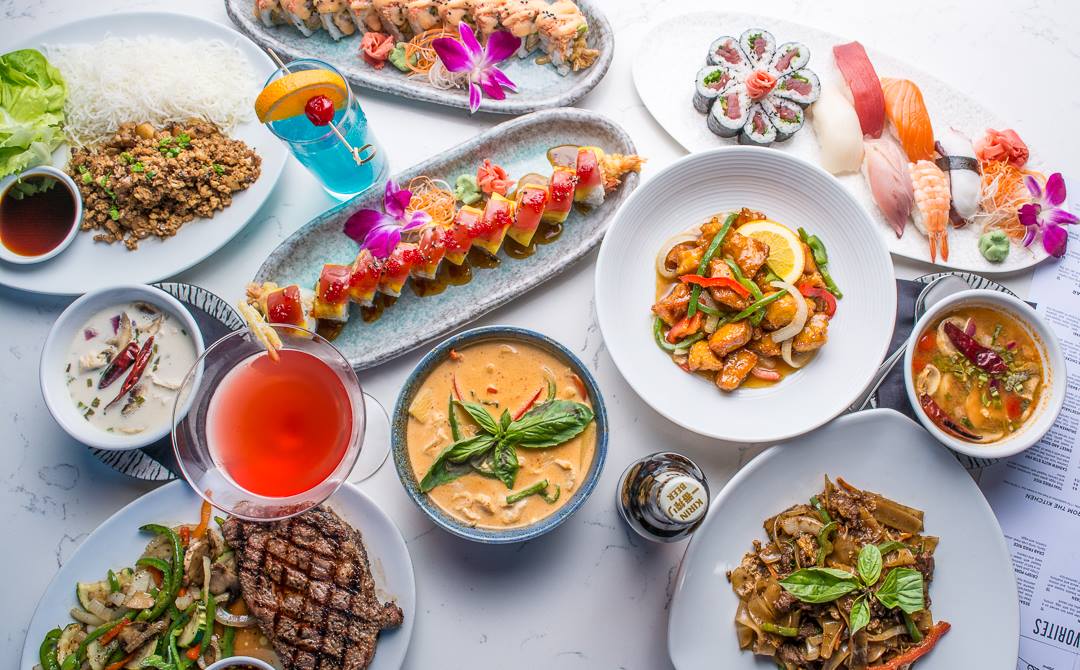 Here you'll find a local restaurant that's known to be "Nashville's hidden gem for amazing Thai and sushi."
The Eastern Peak is a modern and sleek yet earthy space for you to enjoy Asian-inspired meals. Everything on the menu is made from scratch, with fresh and high-quality ingredients.
Some of their popular items include pad thai, drunken noodles, and sesame chicken.
But the menu doesn't stop there with bento boxes, fried rice, stir fry, and so many more delicious options.
The Eastern Peak may not be the most well-known spot in the city, but its food is some of the tastiest.
Location: 536 Thompson Ln, Nashville, TN 37211
Hawkers Asian Street Food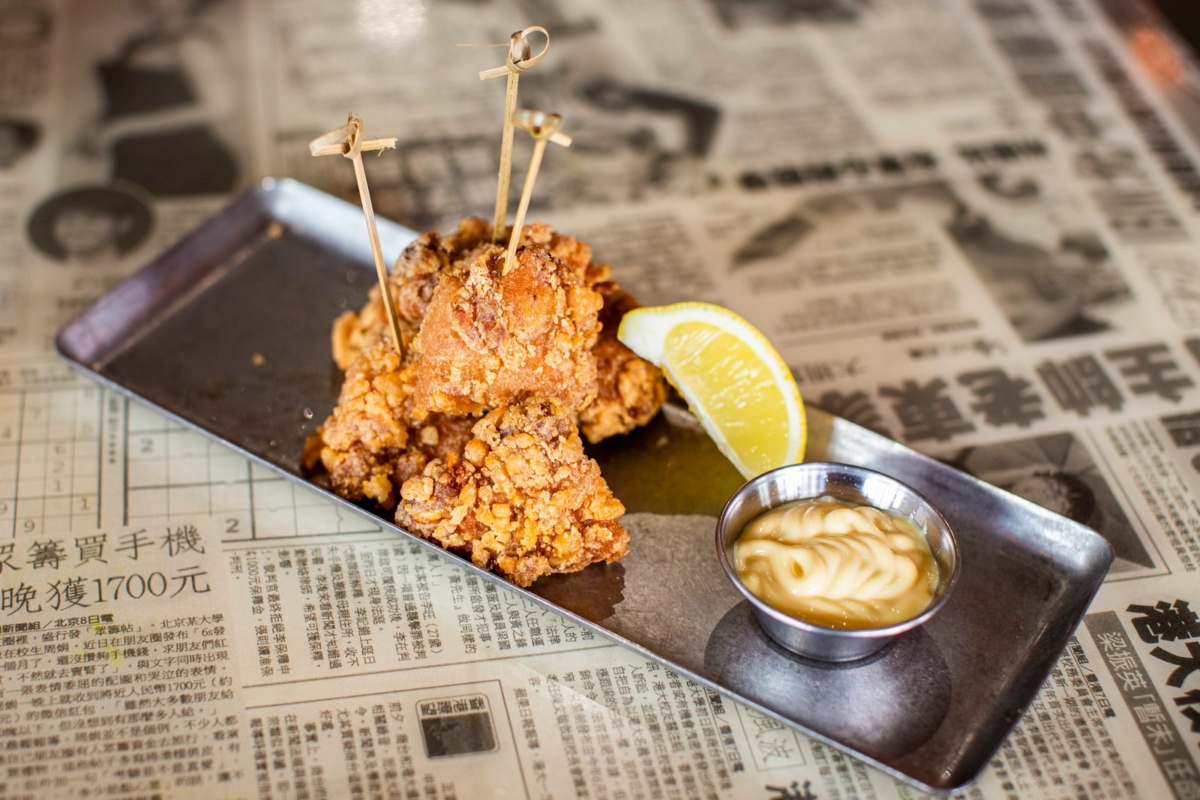 One of the most popular in Nashville for Asian-inspired eats, this will quickly become your favorite too.
Hawkers Asian Street Food brings scratch-made street food-inspired plates and craft cocktails to one location, along with live music.
Among the creative neighborhoods of East Nashville, this restaurant fits in well with a diverse menu and eclectic vibe.
They believe that Asian food is special with its unapologetic yet bold flavors.
Dim sum, rolls, veggie entrees, and meats, all carefully spiced and coated for some of the best Asian-inspired meals you've ever had.
Hawkers Asian Street Food will quickly become your favorite go-to for kicking those Asian food cravings.
Location: 626A Main St, Nashville, TN 37206
Locust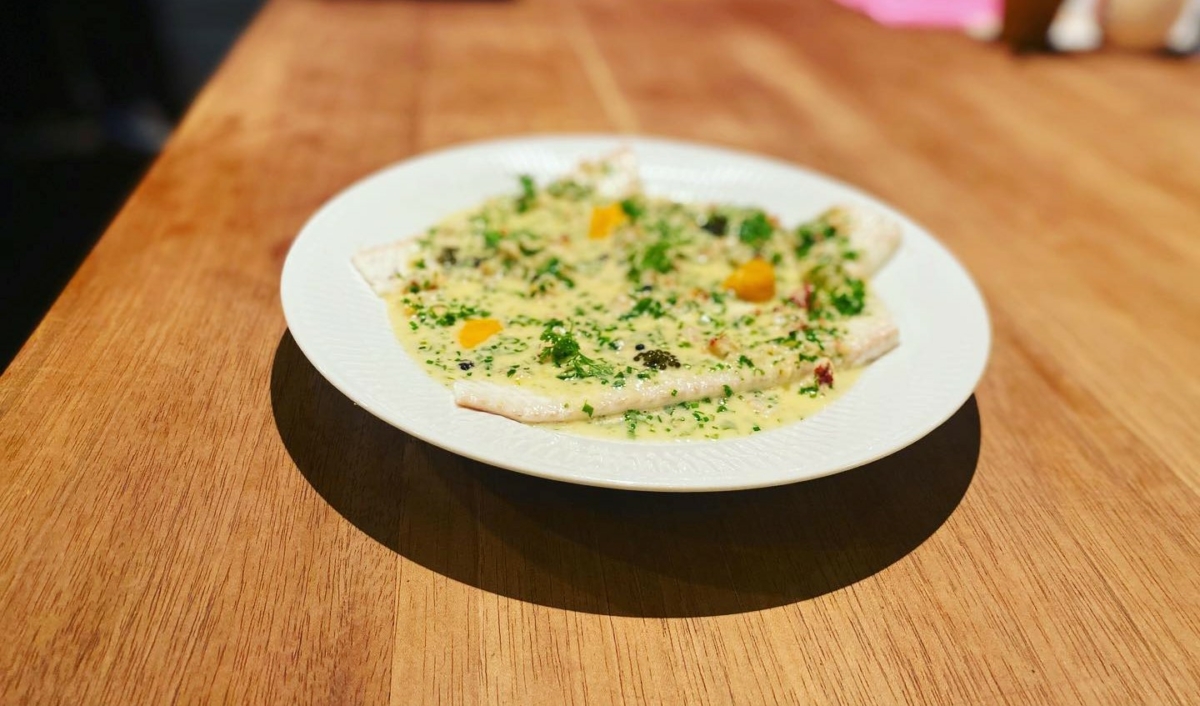 In an unsuspecting venue, you'll find a high-end and exclusive restaurant serving a variety of creative takes on Asian cuisine.
Locust is available by reservation only, but well worth the wait.
This elevated restaurant serves unique and modern renditions of Asian-inspired dishes in a cozy and intimate environment.
These 5-star meals are unbelievable, with so much dedication and patience put into each course.
The plates served at this dedicated restaurant are unlike any other in the city.
When you're in the mood for an elevated and exquisite Asian eats experience, book a reservation at Locust.
Location: 3205 12th Ave S, Nashville, TN 37204
Steam Boys
Comforting Asian-inspired cuisine can be hard to find but look no further than this.
Steam Boys is crafting bao, dumplings, and soups for you to enjoy at any meal.
Their steamed bao is soft and fluffy, filled with savory combinations like braised beef or signature juicy pork.
Other options, like their dumplings, are salty and warm, filled with classic pairings like pork and cabbage.
You can even get these pan-seared for an extra layer of texture and flavor.
Plus, they have lunch combo deals, making this the perfect place for your mid-day meal.
Steam Boys is a popular Nashville go-to for a good reason.
Location: 5055 Broadway, Nashville, TN 37203
Sunda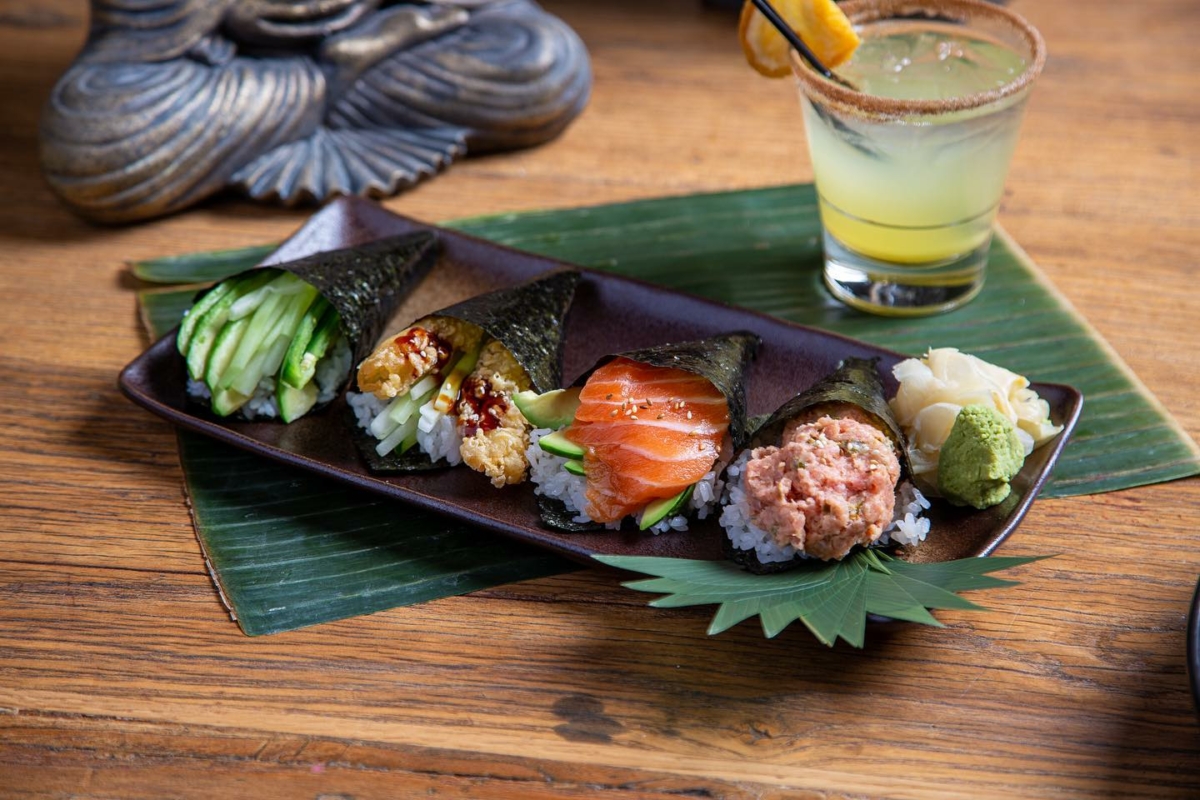 No matter what Asian cuisine you're craving, you'll find a diverse selection in this local eatery.
Sunda has a menu filled with creative takes on plates inspired by Japanese, Chinese, Thai, Vietnamese, and Filipino cuisine.
The chefs have taken time to carefully craft a fusion of these cultures into dishes that can be celebrated and shared.
Everything is inspired by their travels to the Sunda Shelf in Southeast Asia.
Options include dim sum, noodles, and sushi, along with a whole section of new-Asian creations.
Sunda is the perfect spot when you just can't decide or want to taste a little of everything.
Location: 592 12th Ave S, Nashville, TN 37203
Two Ten Jack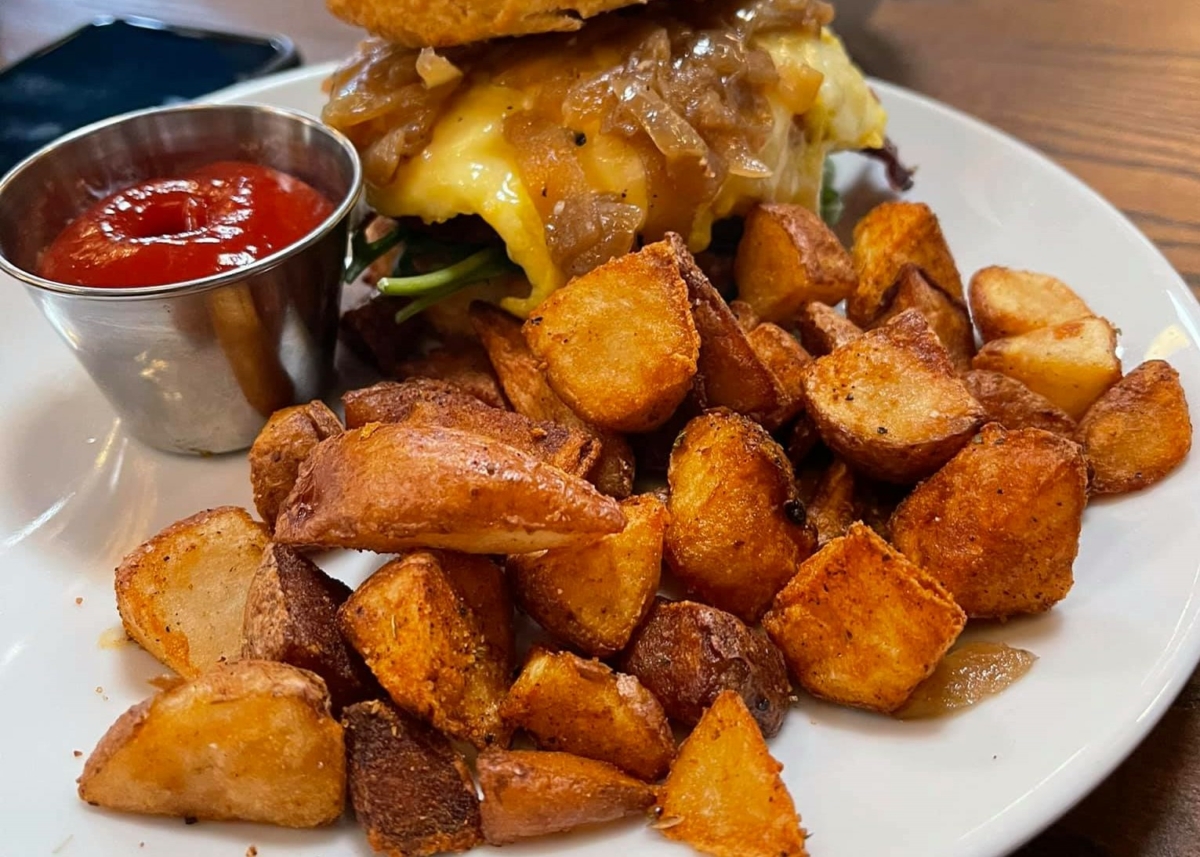 Here is a trendy modern spot specializing in small plates of Asian-inspired meals.
Two Ten Jack focuses on Japanese cuisines, like ramen and sushi, incorporated with local southern ingredients.
In the true izakaya fashion, this urban environment is the perfect gathering spot for any group.
Everything on the menu is fresh and carefully crafted for authentic and unforgettable flavors.
Choose from specialty sashimi, ramen, sushi, and so much more.
So head over to Two Ten Jack and grab a specialty cocktail or sake to go along with your Japanese-inspired dishes.
Location: 1900 Eastland Ave #105, Nashville, TN 37206
Umami Asian Fusion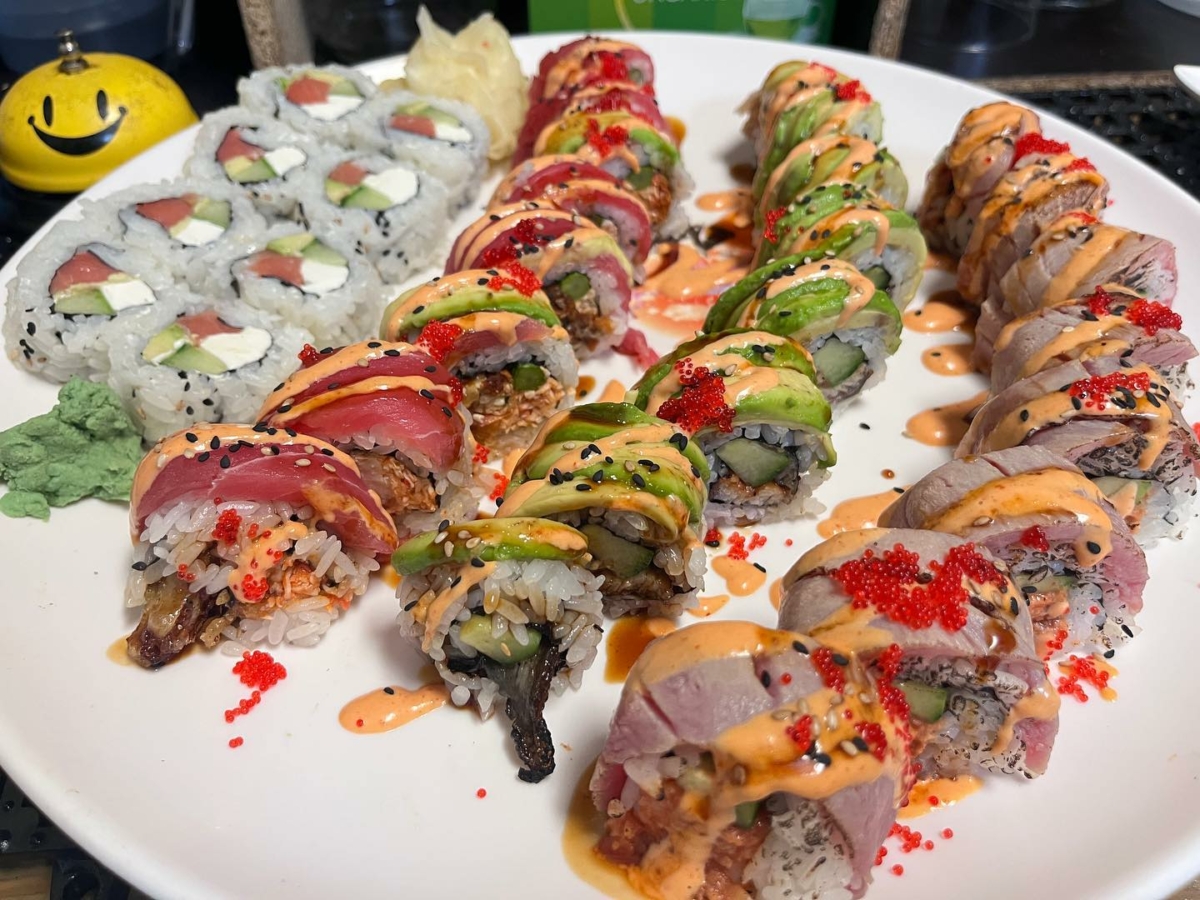 In a large modern brick building with an attached patio, you'll be able to indulge in Asian-fusion entrees and sushi rolls.
Umami Asian Fusion is a family-owned spot with a menu that brings authentic elements of Asian cuisine to Nashville in a new and modern way.
Everything here is cooked to order, so it's sure to be fresh and exactly how you asked.
They have tons of options, perfect for sharing with friends or creating a meal for two.
Start with apps like loaded kimchi fries before moving on to their massive menu inspired by Korean, Japanese, and Chinese cultures.
Umami Asian Fusion will become a new go-to for new takes on your authentic favorites.
Location: 6900 Lenox Village Dr. Ste 28, Nashville, TN 37211
Viagro
In a location that's changed concepts multiple times over its 19-year reign, they've most recently settled on modern Asian-inspired dishes.
Viagro is an independently owned elevated restaurant that draws inspiration from Asian cultures to bring high-end dishes plus Japanese whiskey and sake.
They pride themselves on being more than just a restaurant; this spot is a total experience.
etween the seductive club-like decor and the delicious fresh plates, Viagro draws you in and captivates you.
Classics fill the menu with options of dim sum, makimono, nigirizushi, bao, and so many more delicious bites. Plan your next dinner at Viagro for an unforgettable experience.
Location: 1120 McGavock St, Nashville, TN 37203
Xiao Bao
Here you'll find a moody restaurant perfect for date night when you're in the mood for Asian-inspired eats.
Xiao Bao creates unique comfort food along with carefully selected wine pairings and creative cocktails.
On the menu, you'll find a wide variety of options, including small snacks with big flavors, traditional bao, dumplings, and noodles, along with larger entrees.
Unique techniques can be found, like in their okonomiyaki, a Japanese hashbrown-type pancake. You'll quickly fall for anything you taste at Xiao Bao in Nashville.
Location: 830 Meridian St, Nashville, TN 37207
Final Thoughts
No longer settle for food-court Asian food; there are too many places around Music City for authentic and delicious Asian-inspired meals.