Healthy doesn't have to be boring, especially when it comes to salads.
Good thing there are fantastic places across Nashville where greenery-centric meals are just as good for you as they are in flavor.
The Best Salads in Nashville
Avo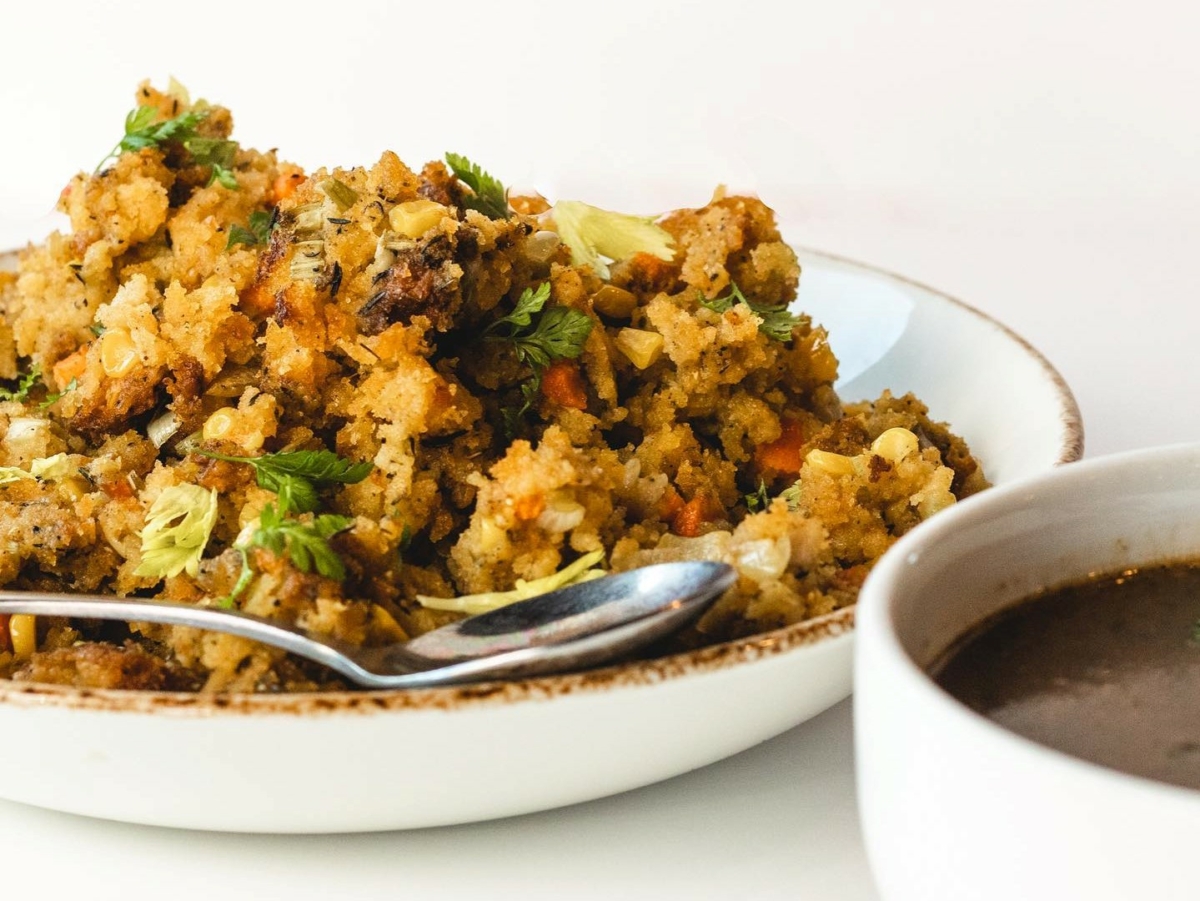 Salads are usually made up of a variety of veggies, and this Nashville restaurant uses vegetables at the center of all its meals.
AVO is a plant-based and vegan eatery that sources only the best local ingredients to create welcoming and enjoyable high-quality meals.
The goal here is to create plant-based food for everyone with approachable and delicious meals.
The menu includes delectable simple salads, the perfect addition to any meal or on their own.
The kale caesar includes a cashew parmesan and walnut-based dressing, while the house salad keeps it basic but uses hydroponic greens.
You won't want to miss the seasonal selection, which is often highlighting seasonal and local produce.
AVO is the perfect spot for those who love or are learning to love plant-based eats.
Location: 3 City Ave #200, Nashville, TN 37209
The Cookery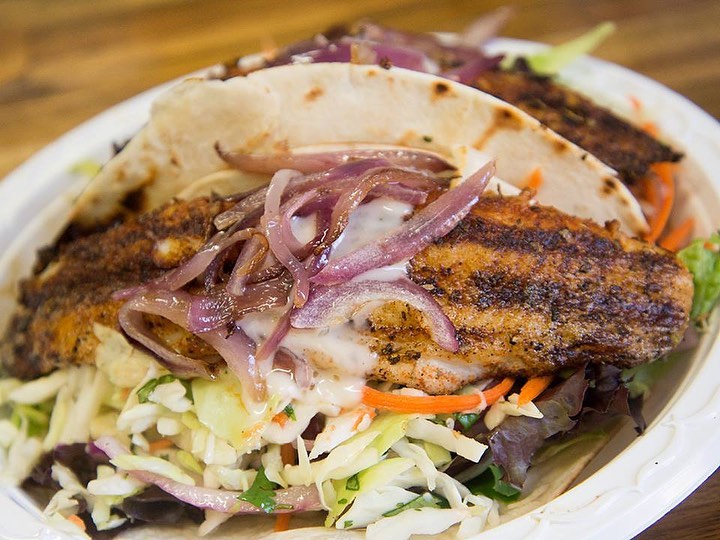 Here you'll find a unique combination of an espresso bar and cafe paired with a menu inspired by Australian eats.
The Cookery is a division of the Lambscroft Ministries serving up delicious bites out of their full-service restaurant.
Not only is the menu filled with delicious items like fresh salads, but they're also all prepared by the formerly homeless, who are learning new skills to get back on their feet.
The salads here can't be missed, with house-made dressings and high-quality produce.
You'll find international flavors, along with classic veggie combinations.
Feel good about a meal at The Cookery with delicious food prepared by someone who gets another chance.
Location: 1827 12th Ave S, Nashville, TN 37203
The Food Kitchen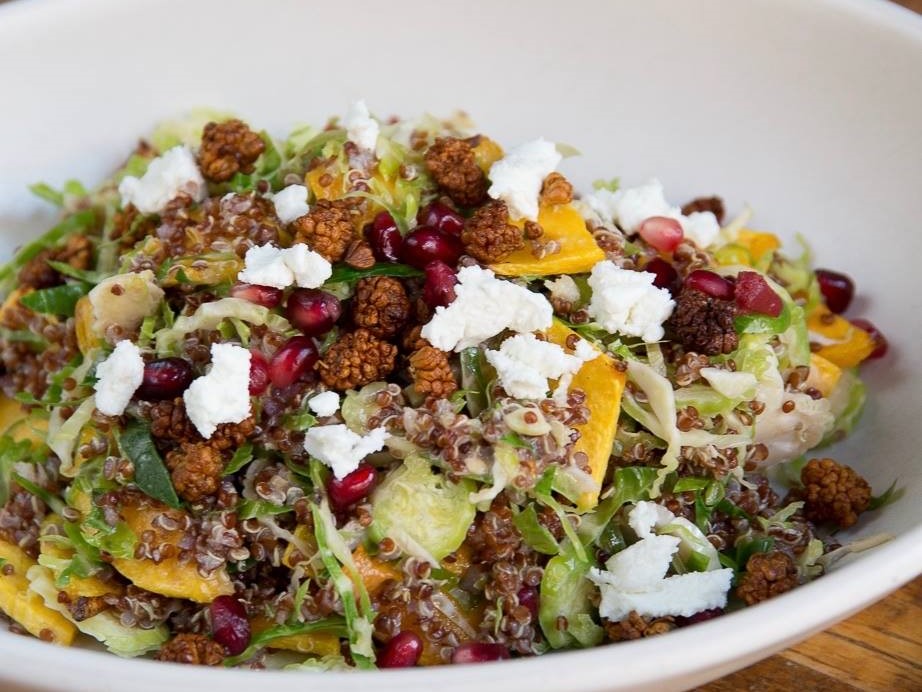 Here you'll find an eco-focused chain restaurant within the Vertis Green Mall.
The Food Kitchen is a health-conscious spot serving up seasonal and sustainable ingredients, including vegan options.
Their goal is to celebrate a passion for better living, starting with delicious meals like their salads.
They keep the options simple with three choices; each includes tasty vegetables and dressings made from scratch.
They include unique ingredients like Medjool date and mulberry to create new flavors you've never experienced before.
Plus, when you're looking for a more lasting energy source, their grain bowls are so veggie packed you'll want to consider them a salad too.
The Food Kitchen has it all for salad lovers and plant-based foodies.
Location: 3996 Hillsboro Pike, Nashville, TN 37215
Graze Nashville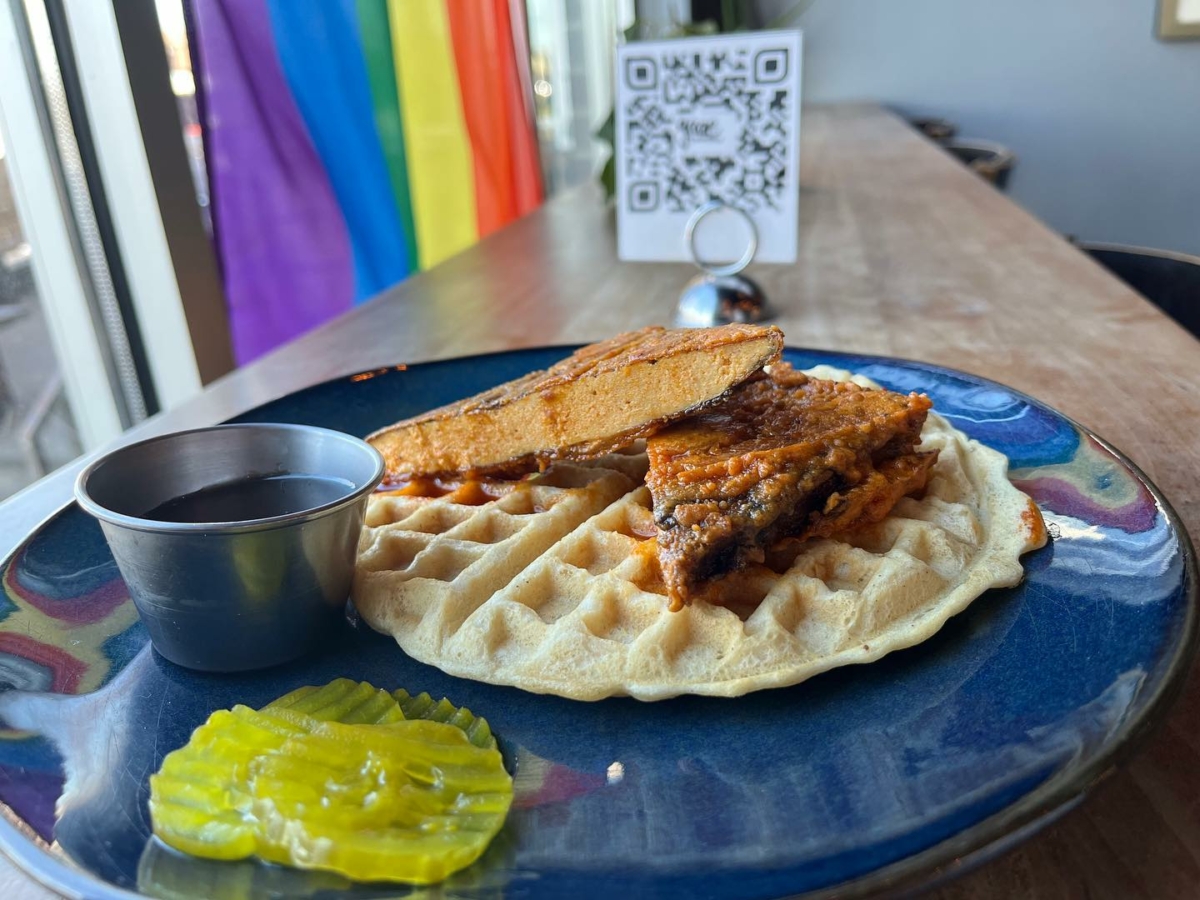 Sometimes a casual meal filled with fresh and flavorful food is all you need.
Graze Nashville is here to provide just that in a laid-back setting and plant-based cuisine.
The cozy cafe interior is welcoming and perfect no matter the group or occasion.
The salads on their menu can't be missed with options of traditional chopped greenery salads, or more hearty grain and lentil-based bowls.
The citrus caesar adds a nice touch to a classic salad dish, and their cranberry quinoa salad expertly mixes sweet potatoes with cranberries for a filling, sweet, and savory meal.
These salads from Graze will remind you that healthy can be tasty too.
Location: 1888 Eastland Ave, Nashville, TN 37206
Greenery Co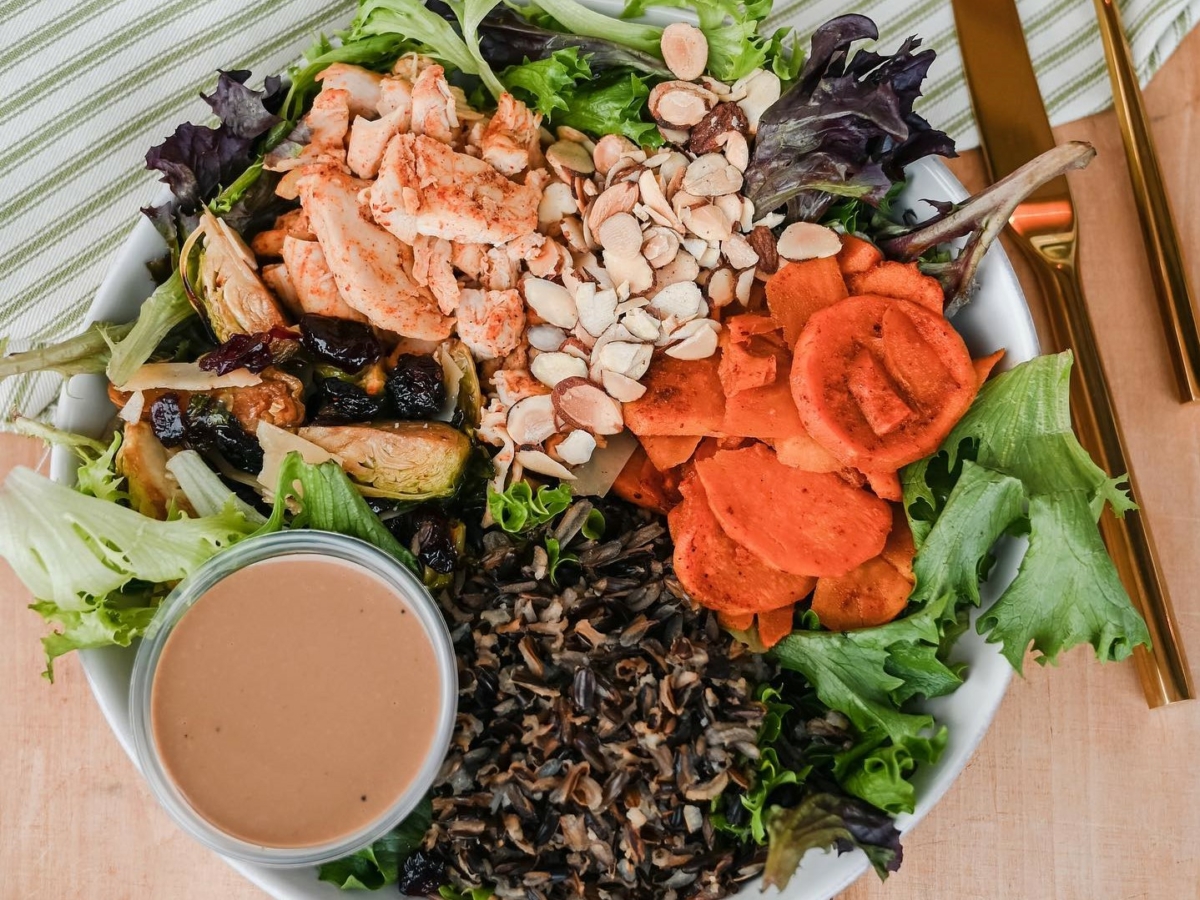 Dedicated to making health-conscious food choices easier and more convenient.
Greenery Co is a fast-casual spot with a minimalistic interior and a menu filled with dishes that strive to make thoughtful choices a bit more simple.
Salads are usually at the top of the list when it comes to making healthier choices. The salads at Greenery Co are no exception.
Pick from cleverly named bowls like the Alotta Burrata and the Tennessee Thai.
There are also renditions of classics like a kale caesar or a southern take on a cobb salad.
Eating healthy needs to no longer be complicated or stressful with this local Nashville spot.
Location: 1705 21st Ave S, Nashville, TN 37212
ML Rose
Unlike some of the other restaurants on this list, this one is more well-known for its burgers than its salads, but they shouldn't be overlooked.
ML Rose is a cozy and welcoming bar that includes a menu of American comfort foods, but their plant-based options are just as flavorful as the other cuisine.
With three crafty and quirky options to pick from, these salads are piled high with colorful ingredients from savory to salty and even sweet.
A popular item is the Thai peanut chicken salad with crisp cabbage and chopped greens, freshly grilled chicken, and other diced veggies tossed with wontons and peanut sauce.
ML Rose prepares salads just as delicious as they do burgers.
Location: 4408 Charlotte Ave, Nashville, TN 37209
Radish Kitchen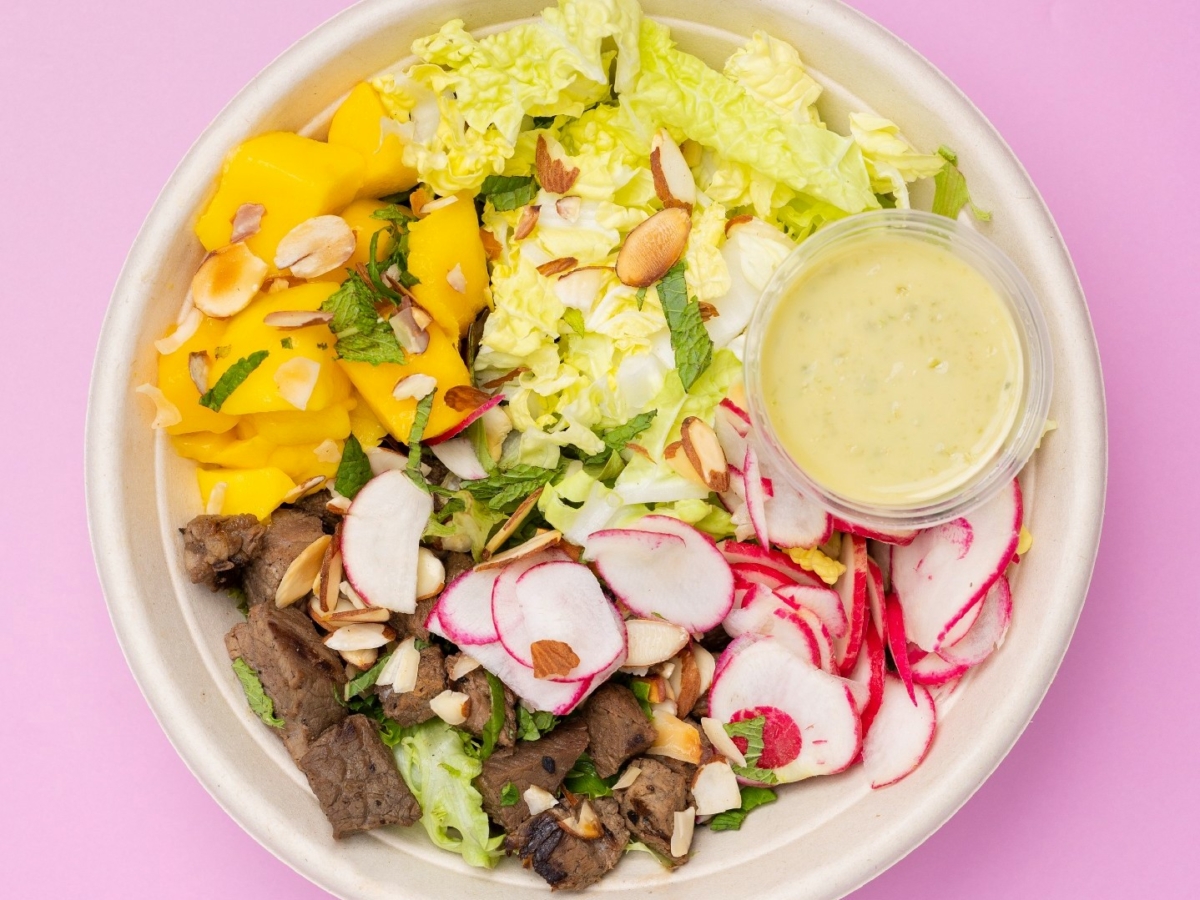 In a sleek and modern venue, this health-centric eatery serves up a variety of plant-based plates.
Radish Kitchen comes up with creative and healthy dishes that incorporate fresh and high-quality ingredients into homemade meals.
They've got you covered when you're in the mood for a huge and hearty salad.
Plus, you can turn every menu item into a salad, a grain bowl, or even a wrap.
They use local ingredients whenever possible and only the best products available.
Radish Kitchen creates bowls that are as colorful as they are tasty and nutritious.
Location: 4104 Charlotte Ave, Bldg G #10, Nashville, TN 37209
The Turnip Truck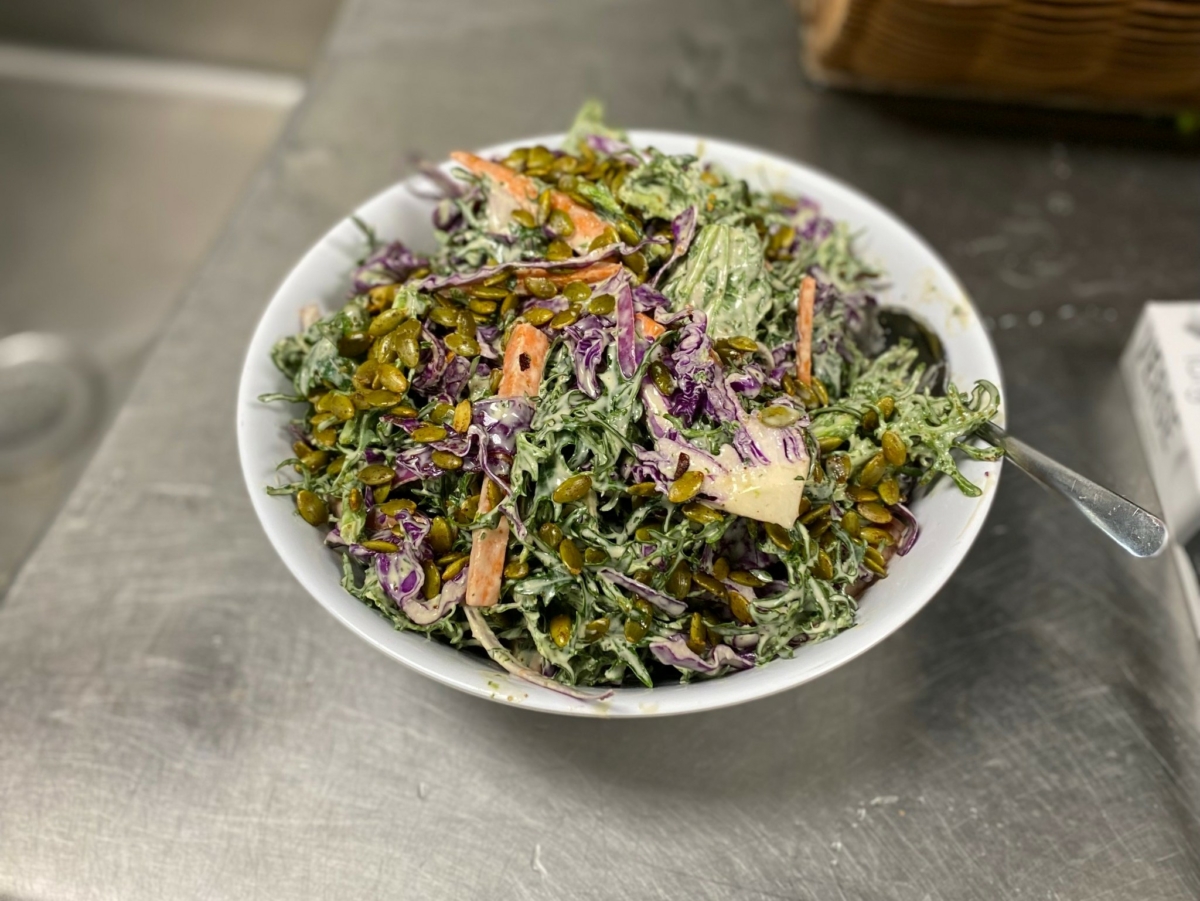 Here is a spot where you may not expect to find some of the best salads in Nashville.
The Turnip Truck is Nashville's most trusted organic and natural local grocery store.
Not only can you shop for healthy ingredients to create your own meals at home, but this grocery store also has a full hot and cold salad bar available throughout the week.
Here you'll be able to make a salad to your specifications and pile on as many toppings as you want.
This salad bar is in full swing during lunch hours, where all your favorite seasonal and high-quality products can be found to create your mid-day meal.
The Turnip Truck is one spot you won't want to overlook for your next salad-focused meal.
Location: 321 12th Ave S, Nashville, TN 37203
Urban Cookhouse
With multiple locations, there are so many ways for you to enjoy this counter-service spot that serves up meals with an emphasis on local produce.
Urban Cookhouse is focused on preparing healthy meals, including wholesome and nutritious salads.
This menu section is kept simple, with three options to pick from. However, each is colorful and decorated with mixed veggies, fruits, and nuts.
Plus, each menu item comes with a recommended protein to complement the ingredients already used.
You'll also want to check out their broccoli salad which has big flavors for being a side dish. Trust us; Urban Cookhouse is everything you want in your next salad.
Location: 1907 Broadway, Nashville, TN 37203
Vui's Kitchen
You'll find one of the best salads in Music City in this Vietnamese kitchen.
Vui's Kitchen has a much more centered around bao, dumplings, and pho, but the true hidden gem on the menu is Vui's Salad.
What truly makes this salad stand out are the fresh ingredients that hint at Asian origins.
That, along with their house-made dressings like honey citrus vinaigrette, chile lime, or creamy citrus, drizzled onto a protein of your choice.
Vui's Kitchen may not be as salad-focused as others on this list, but their salad will impress and become a new craving you'll want to indulge in again and again.
Location: 975 Main St, Nashville, TN 37206
Final Thoughts
Salads don't have to be boring, and they definitely shouldn't be complicated.
Stop into any of these spots across Nashville for a healthy and tasty meal any time of day.