Search for a rare first edition, pick up a used novel, or find the most recent best-seller.
Books are one thing that will never go out of style, and plenty of titles are available across Nashville.
The Best Bookstores in Nashville
The Bookshop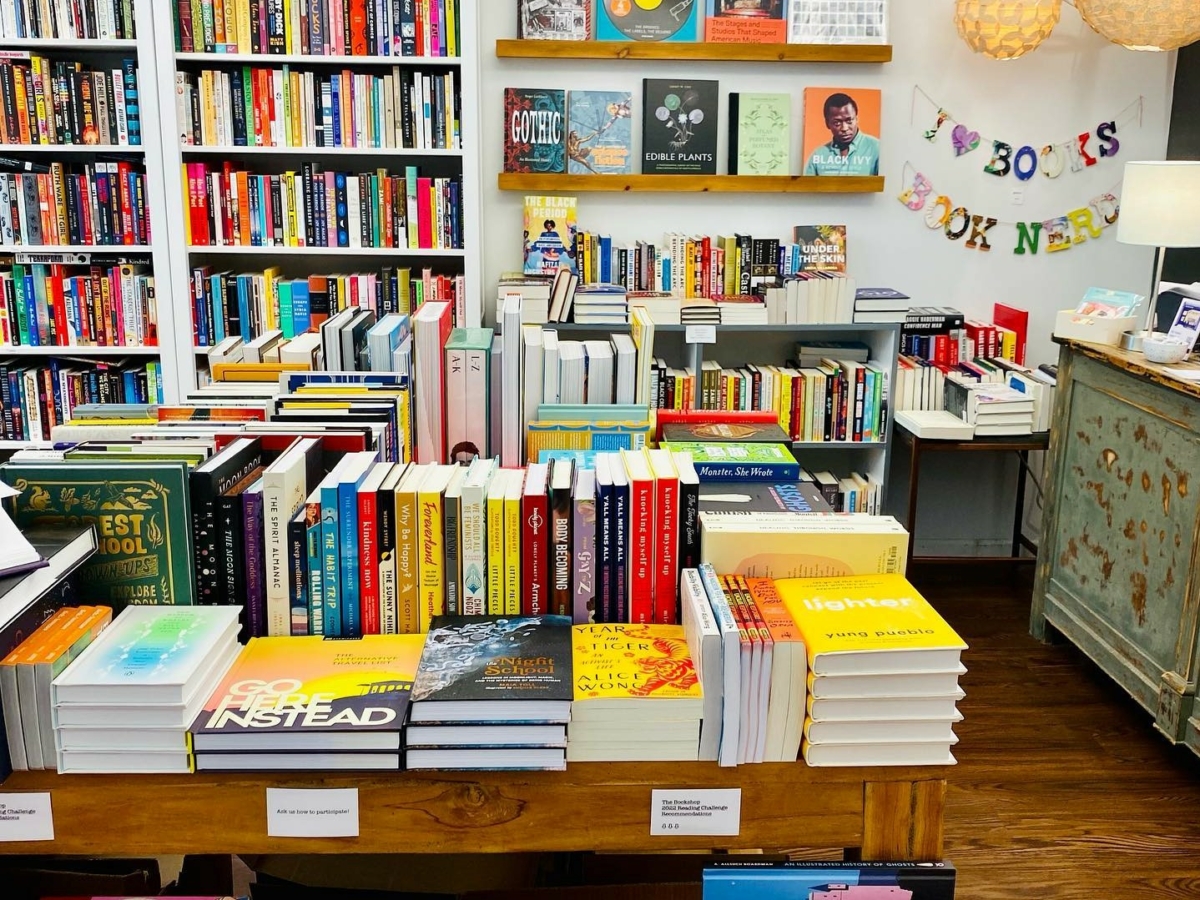 Be sure to check out this cozy and modern bookstore, the perfect nook for any lover of books.
Here at The Bookshop, you'll find mostly newer books, including best sellers and new releases.
They also highlight collections of staff picks, like favorites from the previous year.
Plus, they sell signed pre-orders and a wide collection of literature covering almost any subject, from young adult options, children's books, graphic novels, and, of course, lengthy chapter books.
The Bookshop has something for every avid reader and should be a go-to stop in Nashville for books.
Location: 1043 W Eastland Ave, Nashville, TN 37206
Defunct Books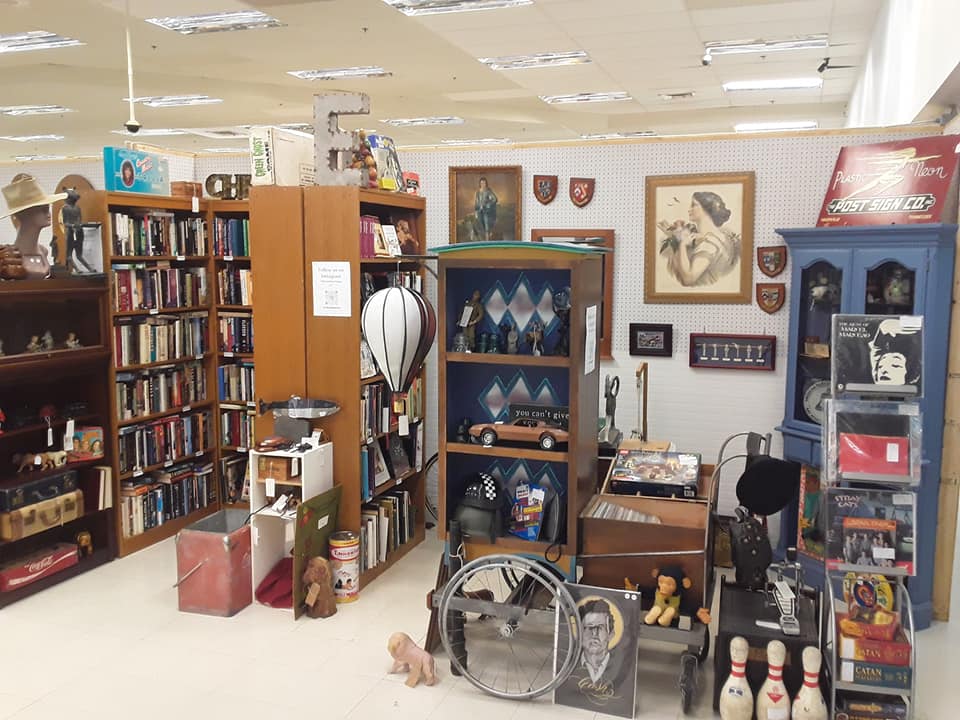 This store specializes in rare books, including first editions, used, out-of-print, and collectibles.
Defunct Books is located within Five Points Alley Shops, making it the perfect addition to a day of shopping.
They're also the perfect place to sell any books you may want to part with. While they won't take your encyclopedias, they are interested in anything they think they can sell.
Their collection includes literature from every subject matter and in every category, so you'll find something for every reader.
Don't miss out on this unforgettable and rare collection at Defunct Books.
Location: 1108 Woodland St A, Nashville, TN 37206
Elder's Book Store
The hunt is over if you're searching for rare, well-loved, or antique books.
Elder's Book Store includes a collection of hard-to-find and even out-of-print novels that any avid reader won't want to miss.
Their collection includes a large and diverse selection of literature covering almost any subject matter.
This quaint shop was originally opened in 1930, making it one of the oldest bookstores in Nashville.
Elder's Book Store is a well-loved favorite in the Nashville area for those hard-to-find editions of sought-after books.
Location: 101 White Bridge Pike, Nashville, TN 37209
Fairytales Bookstore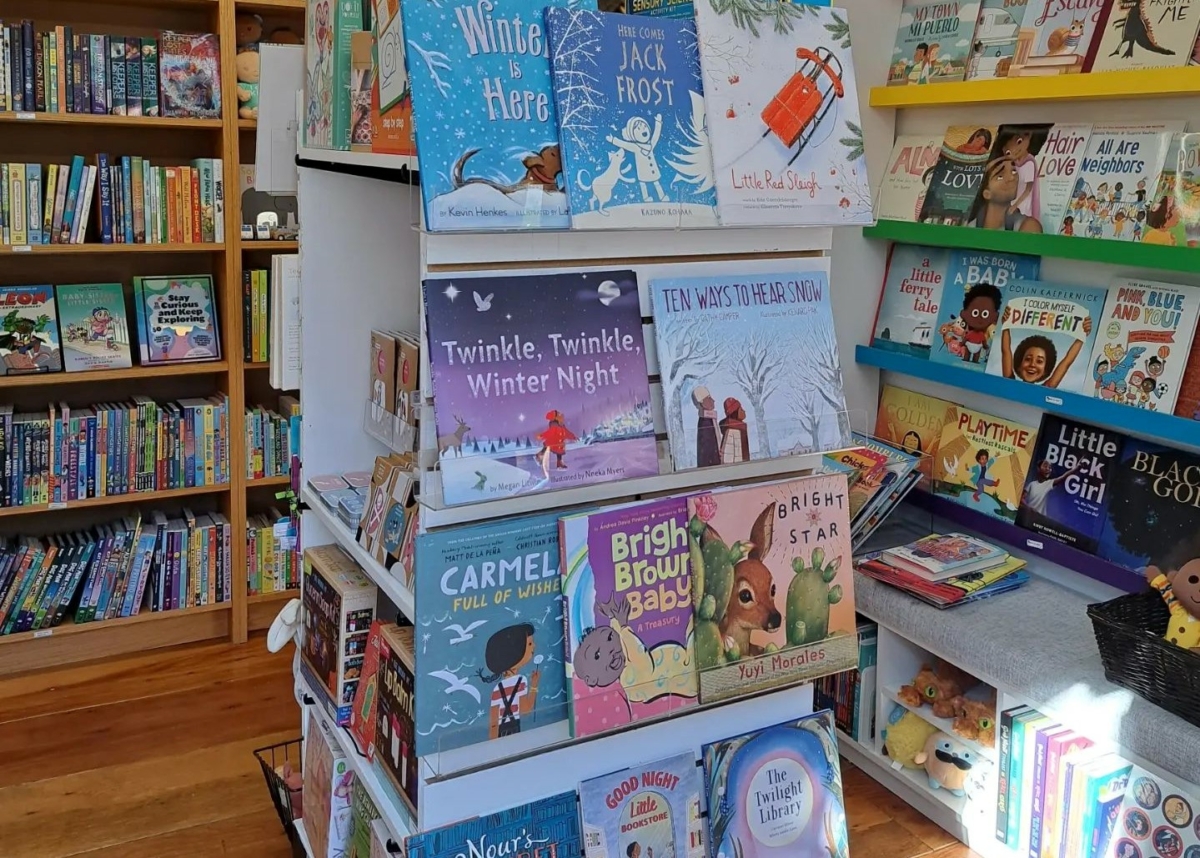 When whimsical and fun children's books are the focus of your shopping, you'll only need to make one stop in the Nashville area.
Fairytales Bookstore is a tiny shop filled with a large assortment of children's books and toys.
You'll be able to pick from new releases, best sellers, and classic stories and tales that won't be forgotten.
They even have monthly features surrounding a theme meant to educate or share specific cultures or topics.
Everything here is split by age range and then the topic, making it easy to pick the perfect title for the kid in your life.
Fairytales Bookstore is making literature-based dreams come true for little readers of any age.
Location: 1108 Woodland St, Unit G, Nashville, TN 37206
Grimey's New + Preloved Music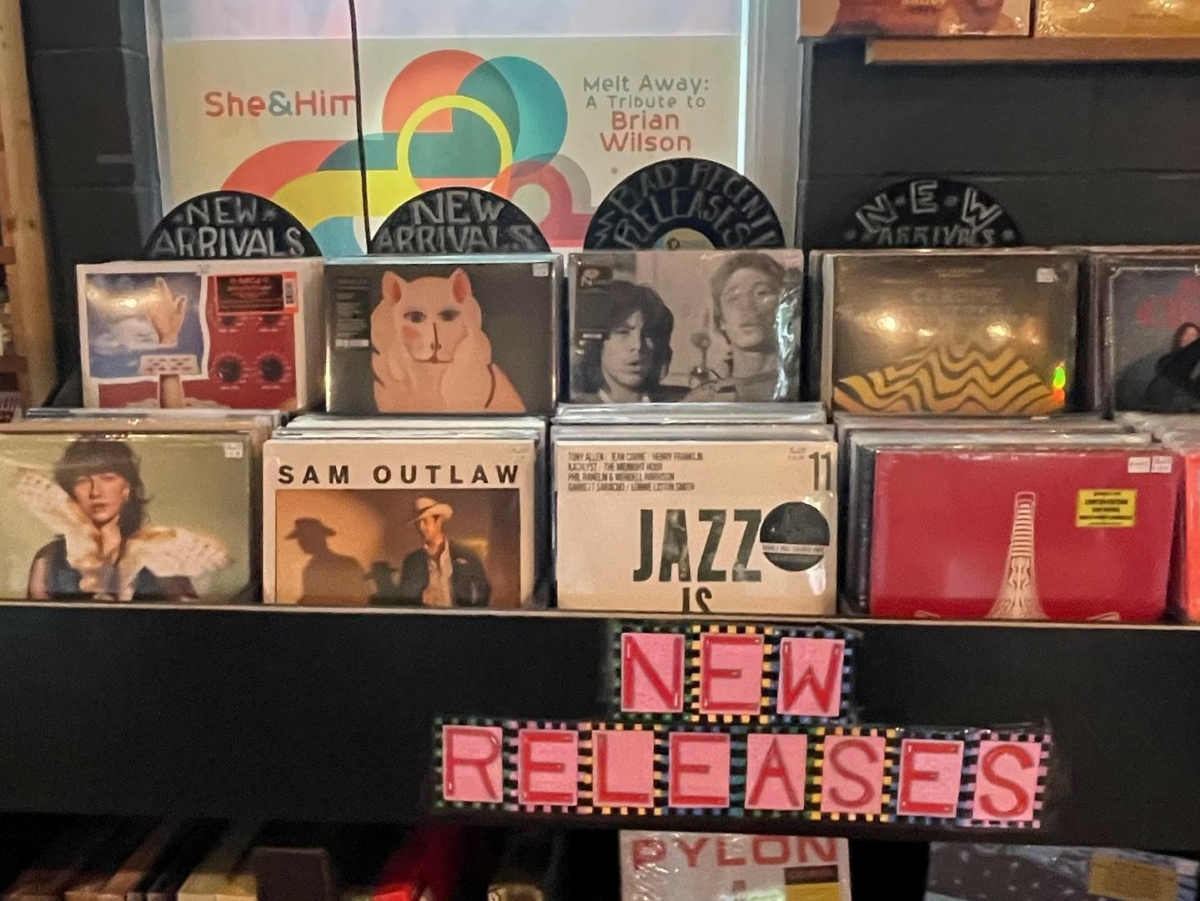 While this store is dedicated mostly to selling new and used music selections, their bookshop is one that can't be overlooked.
Grimey's New + Preloved Music has a large selection of vinyl, CDs, cassette tapes, and books.
Not only will they buy gently used books from patrons just like you, but they also collect and sell a curated collection of literature.
There's even a small selection of brand-new titles for you to pick through.
If there's something specific you're looking for, give them a call or be sure to ask the friendly staff, they know a thing or two about the used book world.
Grimey's New + Preloved Music is giving new life to a few of your favorite things, books, and music.
Location: 1060 E Trinity Ln, Nashville, TN 37216
Half Price Books
As the name states, this bookstore sells used books at great prices.
Half Price Books is a family-owned chain that resells used novels, literature, movies, and music.
Everything here is gently used, but there are amazing collections, including sought-after best sellers and a special selection of staff picks they highlight each month.
You can even sell your well-loved books back to this store, so they can go on to live another life and continue to be enjoyed.
Spend your hours browsing their hand-built shelves and feel good about giving a new life to a used title at Half Price Books.
Location: 21 White Bridge Pike, Nashville, TN 37205
McKay's Nashville
Buying new isn't always the way to go, and that's what this bookshop is all about. McKay's Nashville is a used book and record store, making it a one-stop shop for literature and music.
Buy, sell, and trade your goods here, from CDs to DVDs and nearly any type of written book. You can even drop off games and some electronics to be resold or recycled.
This massive space is filled with rows upon rows of gently loved books awaiting their new home.
From classics to graphic novels, fiction stories, and children's books, McKay's Nashville has all the used titles you've been looking for.
Location: 636 Old Hickory Blvd, Nashville, TN 37209
Novelette Booksellers
Head to East Nashville to visit this fun and vibey space where books seem endless.
Novelette Booksellers is a go-to spot for book lovers of any age, with a highly curated collection of fiction and nonfiction titles.
The owners here have an eye for the book industry and like to celebrate differences, so this space strives to be inclusive to all visitors of any background.
Search for the most recent bestsellers, classic novels, young-adult titles, and even pre-order books that haven't hit shelves yet. Novelette Booksellers is the perfect shop for any reader, from young to old.
Location: 1101 Chapel Ave, Ste 108, Nashville, TN 37206
Parnassus Books
You'll find this independently owned bookstore conveniently located in a strip mall collection of stores.
Parnassus Books has a large collection of new and used novels and literature, including best sellers, new releases, staff picks, and even classics.
This store was opened by novelist Ann Patchett so you'll also find a large display of her writings.
Named after the Greek temple for everything literature, learning, and music, this Nashville store strives to be the same thing for Music City.
Be sure to check out their airport bookshop when you're on the go. Parnassus Books is the perfect place for any reader.
Location: 3900 Hillsboro Pike, #14, Nashville, TN 37215
Rhino Booksellers
This neighborhood bookstore is dedicated to supporting the creative community within Nashville, including avid readers and writers.
Rhino Booksellers welcomes all to browse their shelves of used, rare, and endangered titles.
You can come here to find almost any title, from fiction to nonfiction, by writers all across the globe.
They're always searching for gently-used hardcover and paper-bound books, so if you have a collection you're ready to part with, this is the place to go.
Rhino Booksellers is a Nashville go-to for everything books.
Location: 4918 Charlotte Ave, Nashville, TN 37209
Final Thoughts
Give a new novel a try, or give new life to a used title. Either way, these bookstores across Nashville will have every book you've been looking for.