Transform the way you celebrate or spend a night out with a rooftop experience.
You'll be sipping on cocktails among the stars and above the bustling Nashville streets. These rooftop bar experiences will be more than worth the trip.
The Best Rooftop Bars in Nashville
Acme Feed + Seed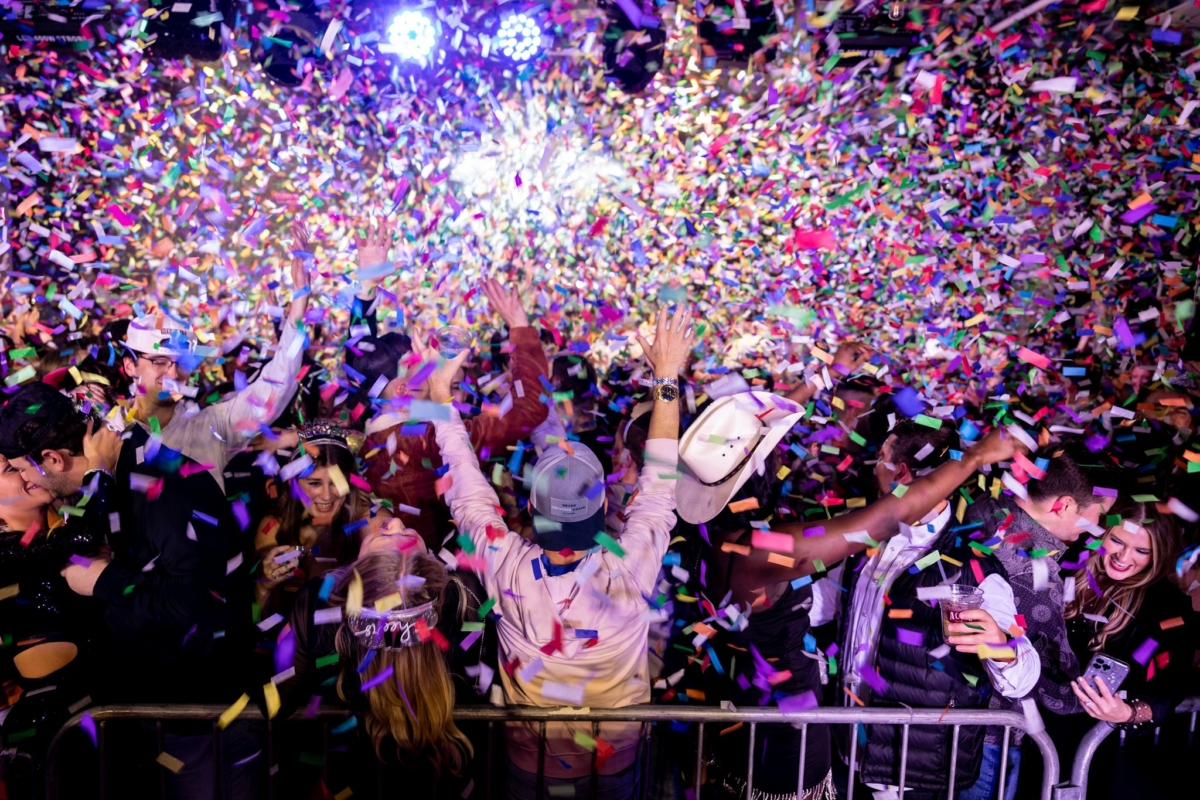 Acme Feed + Seed is a restaurant and bar with multiple stories in a renovated industrial factory.
Along with being a destination for live music and delicious bites, the Acme Feed + Seed rooftop lounge is a go-to destination for good times along Broadway.
This elevated experience is the perfect answer to any occasion, from a bachelorette party to a birthday, the end of the week, or even just another Saturday.
You'll be looking down on the bustling party streets while indulging in drinks in a fun, upbeat environment.
Be sure to keep track of their popup rooftop events, too, like DJ dance parties.
It's clear among locals and visitors alike that Acme Feed + Seed is one of the best rooftop bars in Music City.
Location: 101 Broadway, Nashville, TN 37201
Bobby Hotel Rooftop Lounge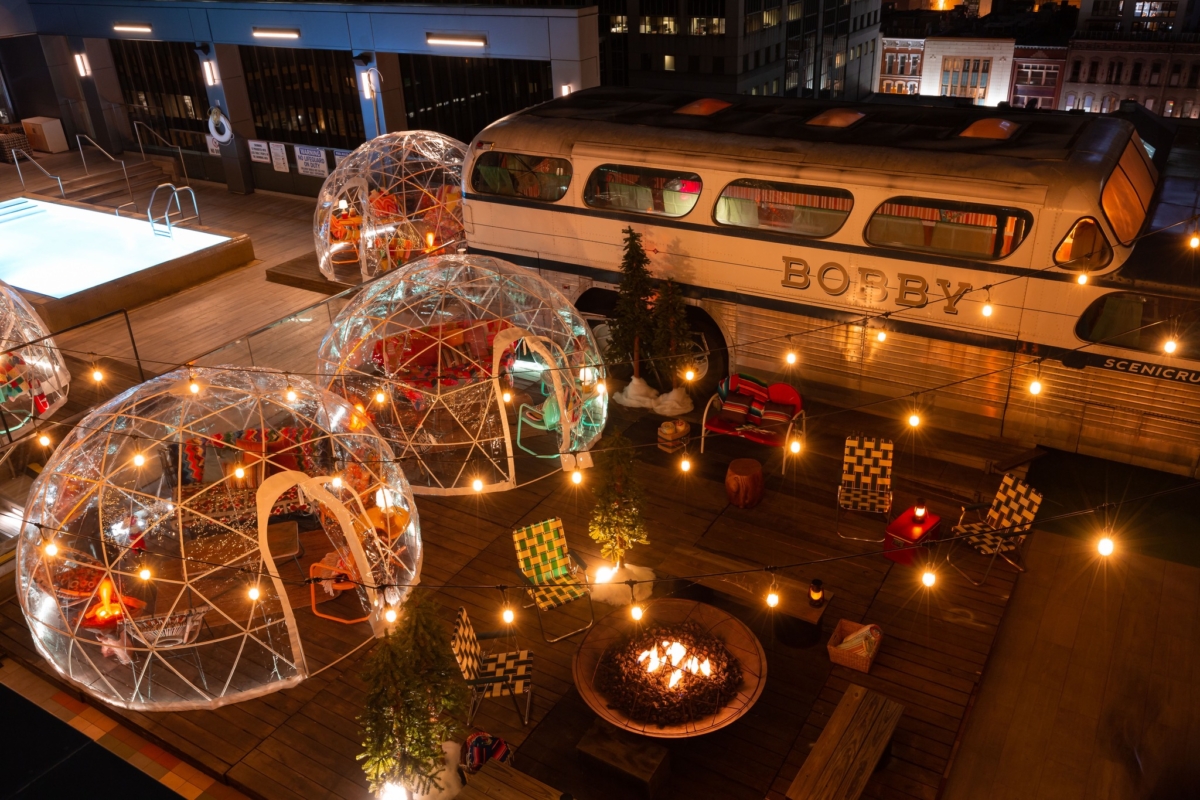 This year-round rooftop bar is attached to the Bobby Hotel located conveniently in downtown Nashville.
Bobby Hotel Rooftop Lounge features cocktails, pub fare, and casual comfy seating perfect for any evening out.
This space is designed to resemble someone's backyard if a backyard is 10 stories up.
There are yard games to play, libations to sip on, and a relaxing space to spend the day. Even grab a chair to unwind in the renovated 1956 motorhome.
Bobby Hotel Rooftop Lounge is perfect for getting the party started or continuing after a fun-filled day in Nashville.
Location: 230 4th Ave N, Nashville, TN 37219
Denim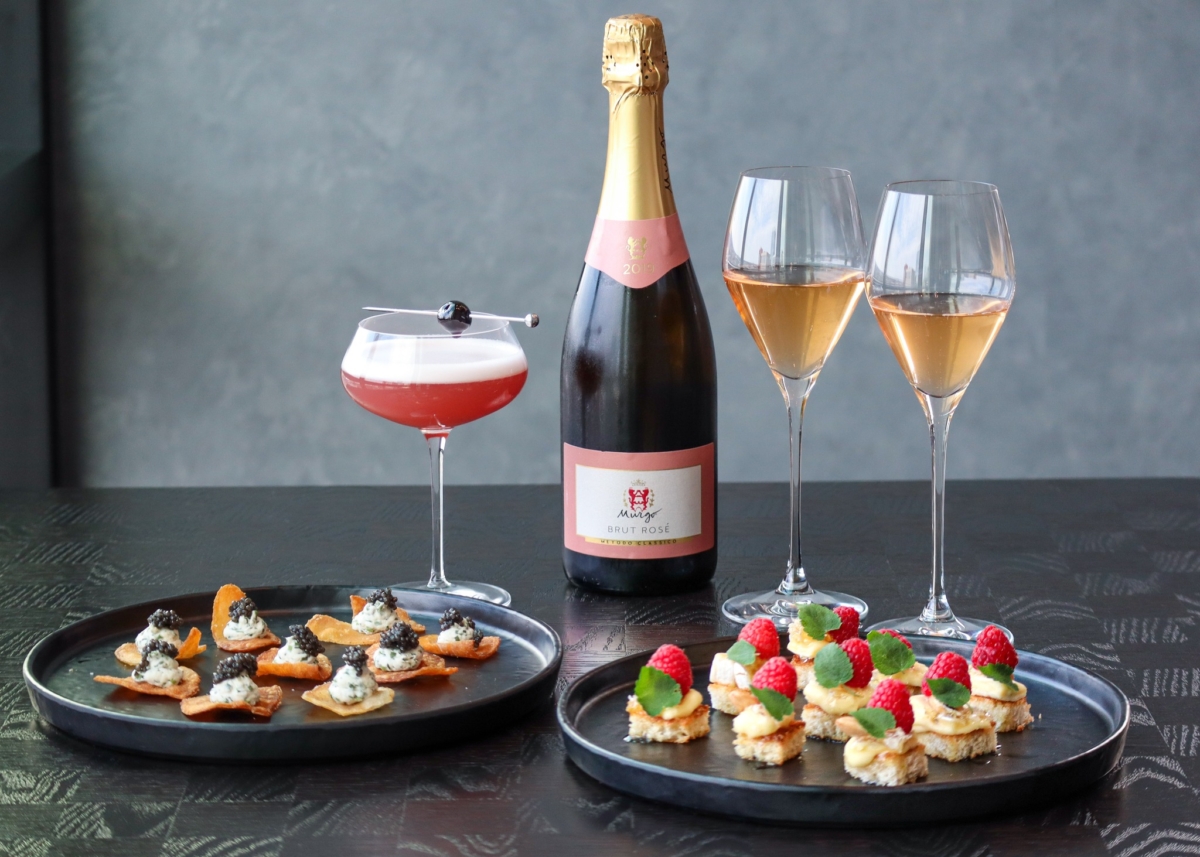 Here you'll find an indoor/outdoor all-day rooftop lounge perched atop the 21st floor of The Joseph Luxury Hotel.
Denim has a unique addition to the classic rooftop bar and lounge you'll find in Nashville with an elegant pool, creating a centerpiece to the minimal and sleek outdoor space.
They feature a casual menu along with crafty cocktails, so there's no reason to leave.
You won't believe the views and the backdrop you're standing in after one luxurious experience at Denim.
Location: 401 Korean Veterans Blvd Floor 21, Nashville, TN 37203
La Jackson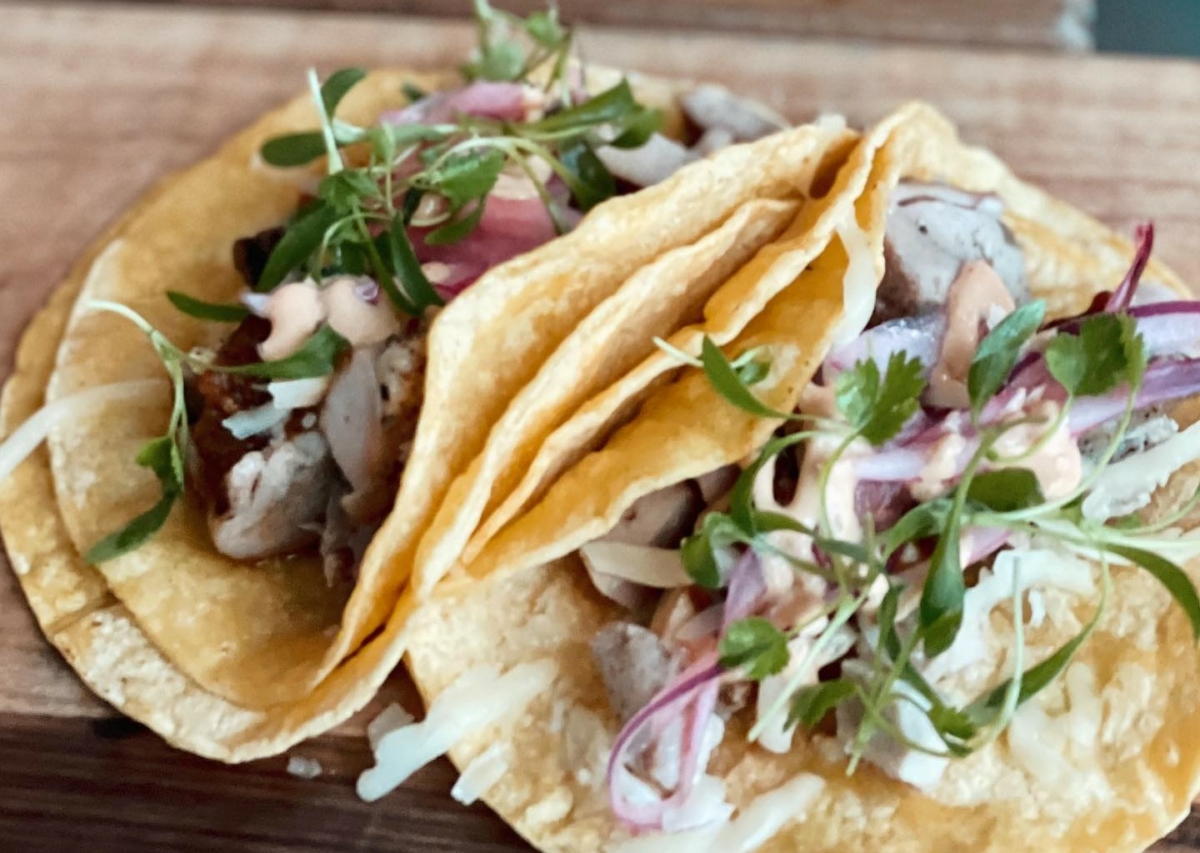 This rooftop bar has received awards for being the best in Nashville for 5 years running.
LA Jackson is an indoor/outdoor bar and lounge where good times happen every time.
No matter the occasion, this is the perfect spot for enjoying a drink and a night out with friends or family.
Located in the heart of The Gulch, the menu is filled with sought-after trendy drinks, seasonal creations, and classic cocktails.
Plus, there are party snacks when you need a bite. Oh, and the views are pretty great, with a full 180-degree view of the skyline from anywhere in their rooftop lounge.
LA Jackson is a new way to experience a rooftop bar that you won't want to miss.
Location: 401 11th Ave S, Nashville, TN 37203
The Lookout at Ole Red
Tucked above the bustling Broadway Street in Nashville is Blake Shelton's idea of a good time.
The Lookout At Ole Red is a rooftop bar and lounge where glamor meets Southern grit and live music plays non-stop.
This venue is more than just a restaurant, as it's a full-service event venue where some of the best up-and-coming Nashville talents grace the stage.
But their rooftop bar is what you won't want to miss.
With views of the party below and a party all around, the drinks, snacks, and environment of The Lookout At Ole Red will be all you need for your next night out.
Location: 300 Broadway, Nashville, TN 37201
Lou/NA
This rooftop bar and lounge is perched atop the Hyatt Nashville and creates the perfect place for drinks any time of the week.
Lou/Na needs to occasion for a visit, as the space is perfect for unwinding while enjoying elegance and views of the Nashville skyline.
Twenty-five floors above the busy Broadway street, this glamorous spot sits with creative cocktails, other libations, and small plates to share and nibble on.
The outdoor patio space even includes fireplaces to warm up as the evening cools down.
Between the live music, innovative drinks, and cozy environment, Lou/Na might become your new favorite rooftop bar.
Location: 1000 Broadway, Nashville, TN 37203
L27 Rooftop Bar
You'll find this rooftop bar attached to The Westin Nashville.
On the 27th floor, you'll find L27 Rooftop Bar just waiting to be the perfect backdrop to your next night out.
High above the bustling city of Nashville, with arguably some of the best skyline views, this bar is ready to serve delicious drinks and create a welcoming environment.
Lounge in comfortable seating while you nibble on small Southern plates and share libations with your favorite people.
No matter the time of year, sip, unwind, and savor with an evening experience at L27 Rooftop Bar.
Location: 807 Clark Pl, Nashville, TN 37203
Rare Bird
This chic hotel rooftop bar has views overlooking the city and classic cocktails perfect for your next night out.
Rare Bird is located within the Noelle Hotel and is the perfect answer to any occasion, from relaxing at the end of a hard day or the final stop after a full day of play.
This rooftop bar has draft beer and crafty cocktails in a colorful and laid-back environment.
The industrial and chic combination of decor creates a unique backdrop for you to share plates, drinks, and laughs with your favorite people.
Turn any night into an event with a stop at the rooftop bar, Rare Bird.
Location: 200 4th Ave N, Nashville, TN 37219
Tootsie's Orchid Lounge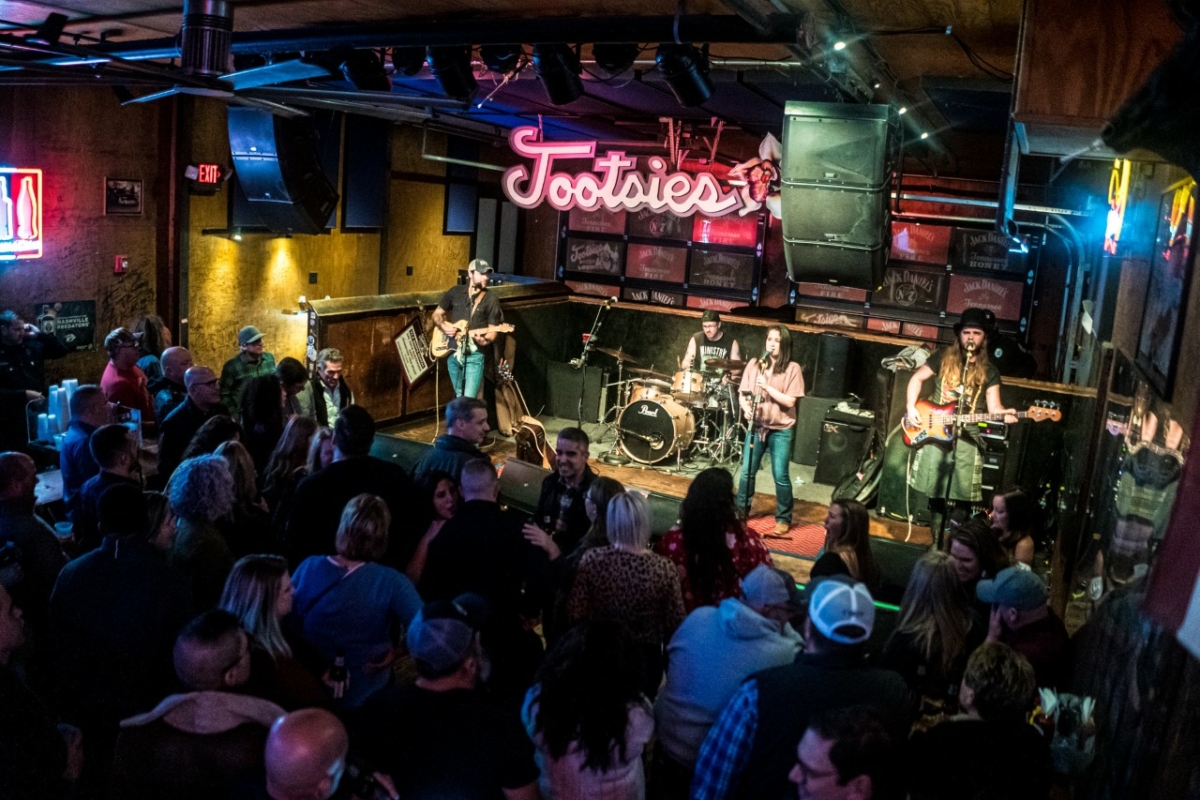 Tootsie's Orchid Lounge has long been known in Music City as a place for live music, flowing drinks, and friendly patrons.
This bright purple venue is a staple along the main strip in Nashville.
Many famous names have graced this place, including Waylon Jennings, Patsy Cline, and so many more.
It's the perfect place for enjoying a night on the strip, especially from their rooftop deck.
The purple walls, loud live bands, and some of the best Broadway views in Nashville make Tootsie's Orchid Lounge a favorite among locals and visitors alike.
Location: 422 Broadway, Nashville, TN 37203
Up, a Rooftop Lounge
While many evenings in Nashville are spent among a party-going crowd, this experience is a little different.
UP, a rooftop lounge, offers a more elegant and laidback evening in Nashville, where you'll still get to take in skyline views.
This sky-high night out is an elevated dining and cocktail experience, perfect for a date night or celebrating with a group.
Keep the party going, but take it to a new level with this original Nashville rooftop lounge.
Make your next night out a memorable one with UP, a rooftop lounge.
Location: 907 Division St, Nashville, TN 37203
Final Thoughts
No matter the occasion you're celebrating, elevate it with a rooftop bar experience.
As you can see, there are plenty all across Nashville just waiting to be explored.