Music, food, and nightlife are what Nashville is all about. When you're ready for a night on the town, here are the top 10 best bars in the city.
The Best Bars in Nashville
Acme Seed & Feed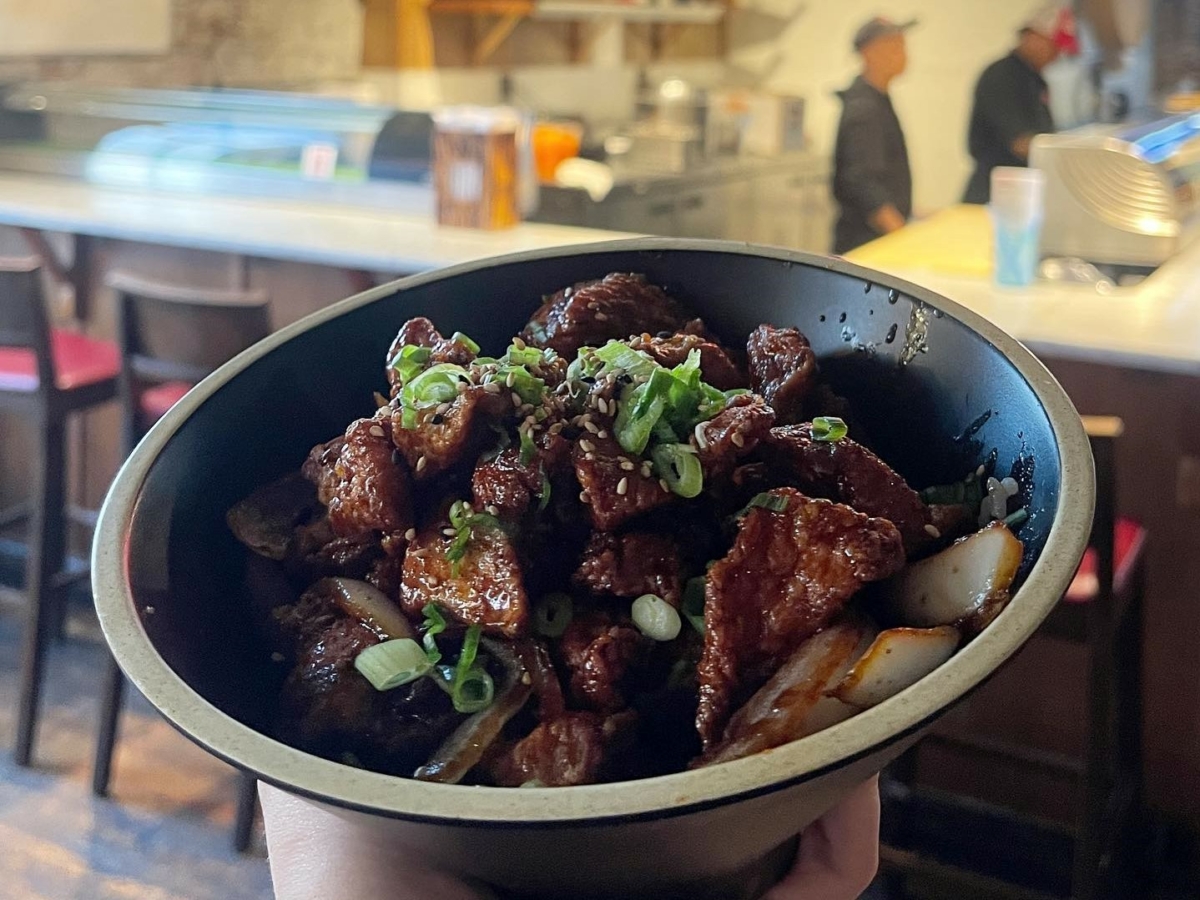 This three-story venue offers live music, great food, and a large selection of booze.
This 22,000 sq ft bar houses three unique bar experiences and brings a new experience to Lower Broadway.
On the first floor, you'll find a modern take on honkey-tonk with beers on tap, live music, and communal tables.
The second floor is home to a lounge, including a full bar for locals and travelers to slow down with intimate seating and vintage games.
Plus, craft cocktails and craft beer on draft. They have a rental event space where they often hold pop-up events on the large open third floor.
And finally, the rooftop bar offers you a great view of the city while sipping on curated cocktails. Experience it all with a night at Acme Feed & Seed.
Location: 101 Broadway, Nashville, TN 37201
Attaboy
Bringing a secretive speakeasy to Nashville is this low-key establishment.
Attaboy requires patience, as you'll have to knock on the door and wait until seats are available to be let in.
But once inside, you'll be met with an experience unlike any other. There's no formal menu to browse.
Instead, you'll explain what you like to the bartenders, who will, in turn, craft a special cocktail just for you.
Their attention to detail and highly trained staff will impress with their creations. It's an intimate spot perfect for date night or when you want to try something new.
Location: 8 Mcferrin Ave, Nashville, TN 37206
The Centennial
Named Nashville's greatest dive bar by numerous publications, this casual establishment is a perfect place to grab a drink.
Everything here screams dive bar, from the food to the atmosphere and even the drinks.
But on tap, you'll find some gems from local breweries among the classic draft offerings.
You'll find they always have something going on, whether it be sports-watching parties, trivia night, or more.
It's a great place to get away without going too far. After just one visit, The Centennial will become a new go-to.
Location: 5115 Centennial Blvd, Nashville, TN 37209
The Fox Bar & Cocktail Club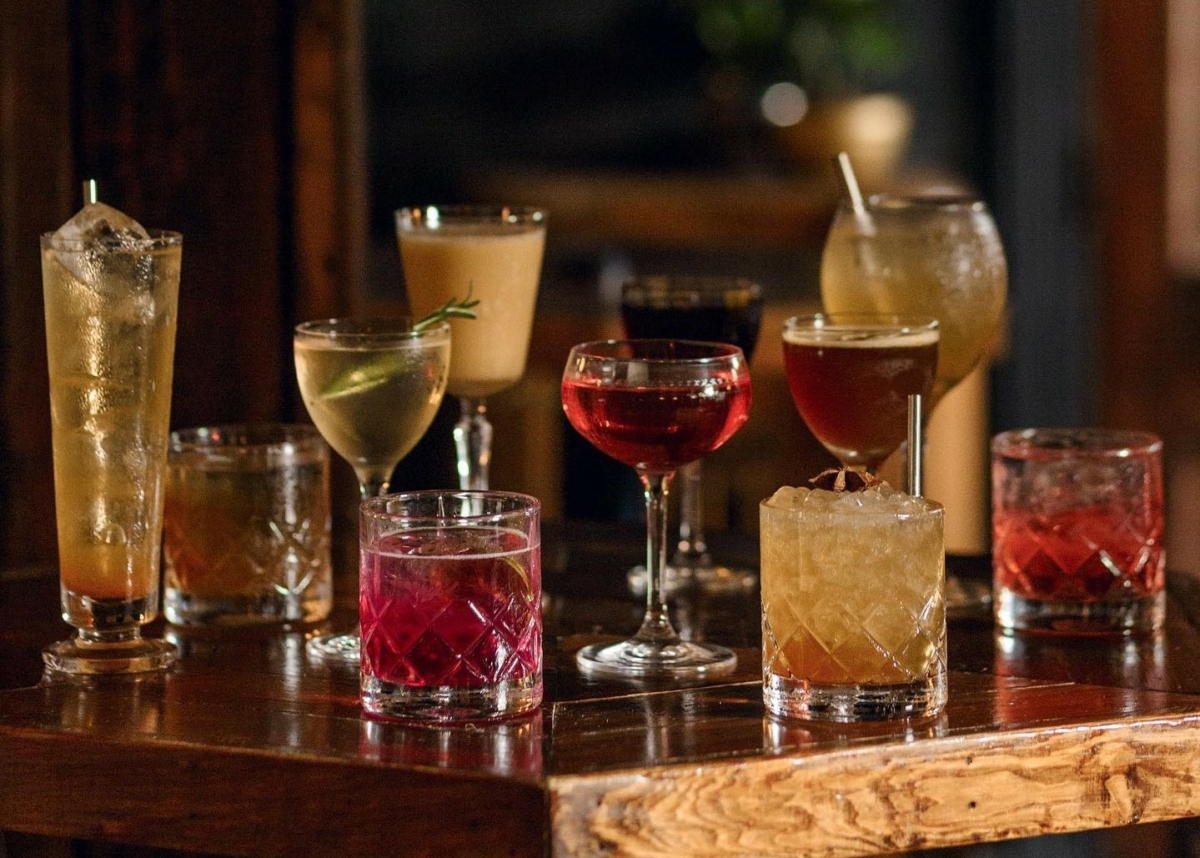 This is a stylish bar perfect for when you want to try a new cocktail creation in East Nashville.
The Fox Bar & Cocktail Club remains popular among locals who are in search of some crazy drinks.
The owner is Andrew Cook, a band member of Dan + Shay who has created a desirable spot for a night out in Nashville.
The cocktails are made from seasonal ingredients, so the menu changes often. Select from drinks with intriguing names like Maybe She's Born With It or Altered Perception.
This elevated experience will satisfy your craving for unique flavors.
Location: 2905B Gallatin Pike, Nashville, TN 37216
Honkey Tonk Central
This bar truly has a reason for everyone to stop by. Honkey Tonk Central is a three-story bar that's perfect for any occasion, from letting loose on a Friday night to pre-game drinks on the weekend.
All three floors at this massive venue have live music and cheap drinks. You'll find classic pub fare like nachos, wings, or a burger and fries.
And the atmosphere is upbeat, full of people ready to enjoy their time.
No matter what floor you choose, you'll find that Honkey Tonk Central has everything you need for any occasion.
Location: 329 Broadway, Nashville, TN 37201
Never Never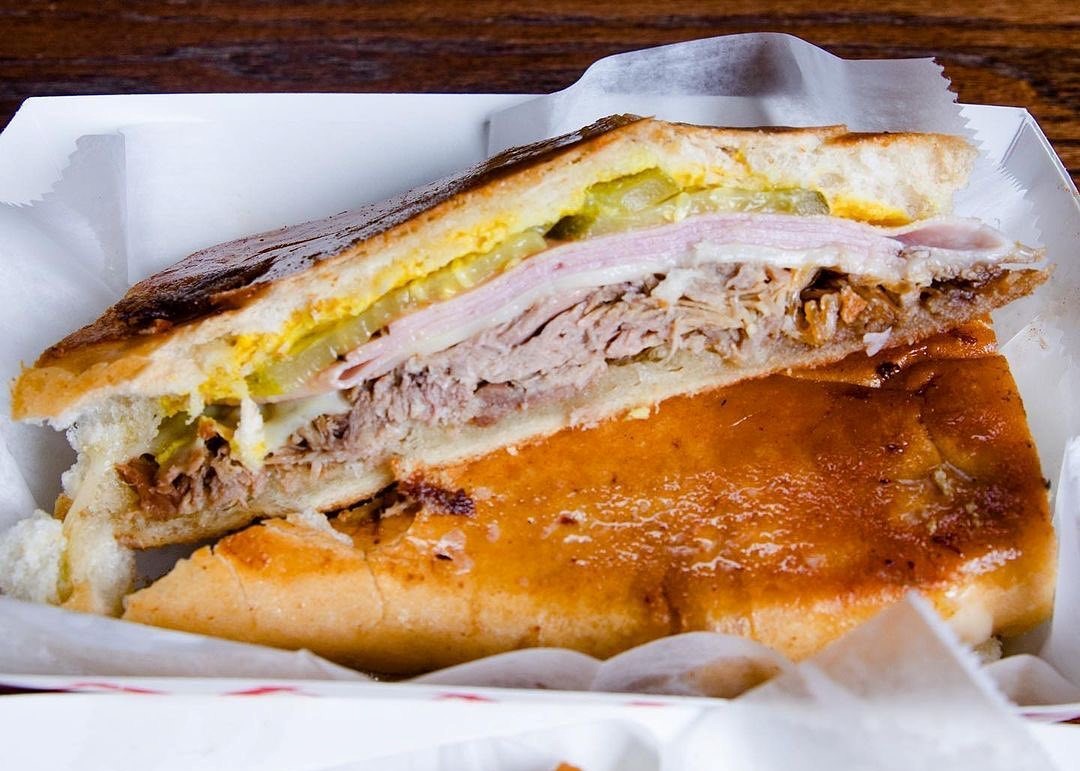 When you're looking for an elegantly casual bar experience, Never Never is the perfect spot.
This bar has only a small sign outside, a patio, live music, delicious tequila sangria, and no TVs on the walls.
You may be forced to have a conversation with whoever you came with, but the experience will be one you won't forget.
And you won't find a better deal on beer anywhere else in Nashville. But they also offer curated cocktails and delicious food for you to enjoy.
Never Never is one bar you'll go back to over and over.
Location: 413 Houston St, Nashville, TN 37203
Party Fowl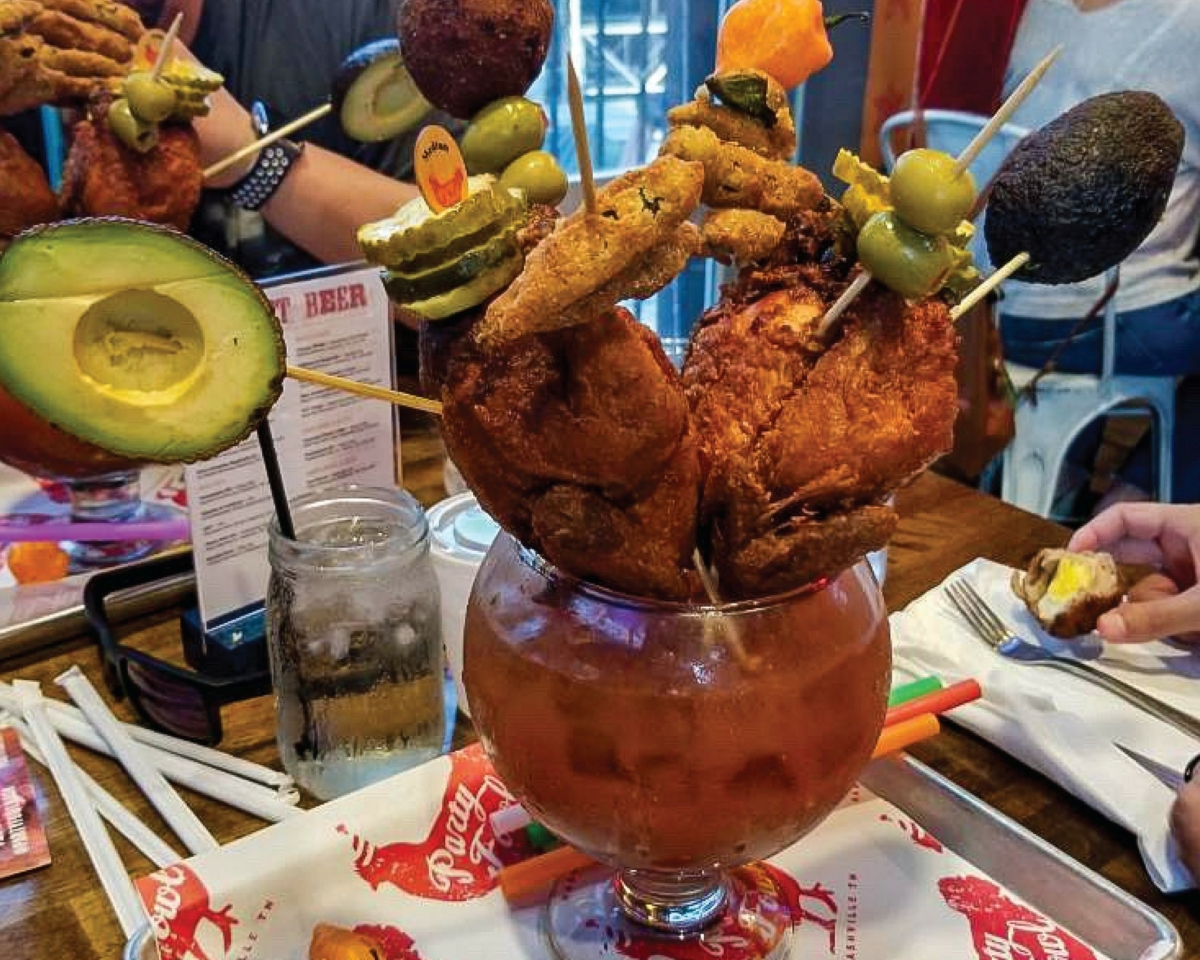 While this establishment can technically be considered a restaurant, they check off everything you need for a great bar experience.
Party Fowl is more well known for its spicy chicken than the drinks they serve, but its brunch cocktails, along with a huge draft beer selection, add up to a great time.
Specialty drinks are found all over the menu, including the popular boozy slushies in over 15 flavors.
Classic cocktails are available at their full bar, and beer is available on draft or by bottle.
Grab a bite to eat, but the drinks are really what you'll remember from this Nashville bar and restaurant.
Location: 719 8th Ave S, Nashville, TN 37203
Pearl Diver
Take a trip to the sea without ever leaving Nashville at this bar. Pearl Diver is maybe the only rum bar in the city, with cabanas, palm fronds, and port-hole windows that will have you feeling like you're on the beach.
After traveling to exotic places, the owners of this bar have brought back enticing flavors and ingredients to great artisanal and authentic rum-based cocktails.
Select from a mojito, daiquiri, pina colada, and more.
Agave is used as a natural sweetener in all drinks for more pure sweetness. Sip one of these beachy drinks on their patio for a vacation without having to go too far.
Location: 1008 Gallatin Pike, Nashville, TN 37206
Tin Roof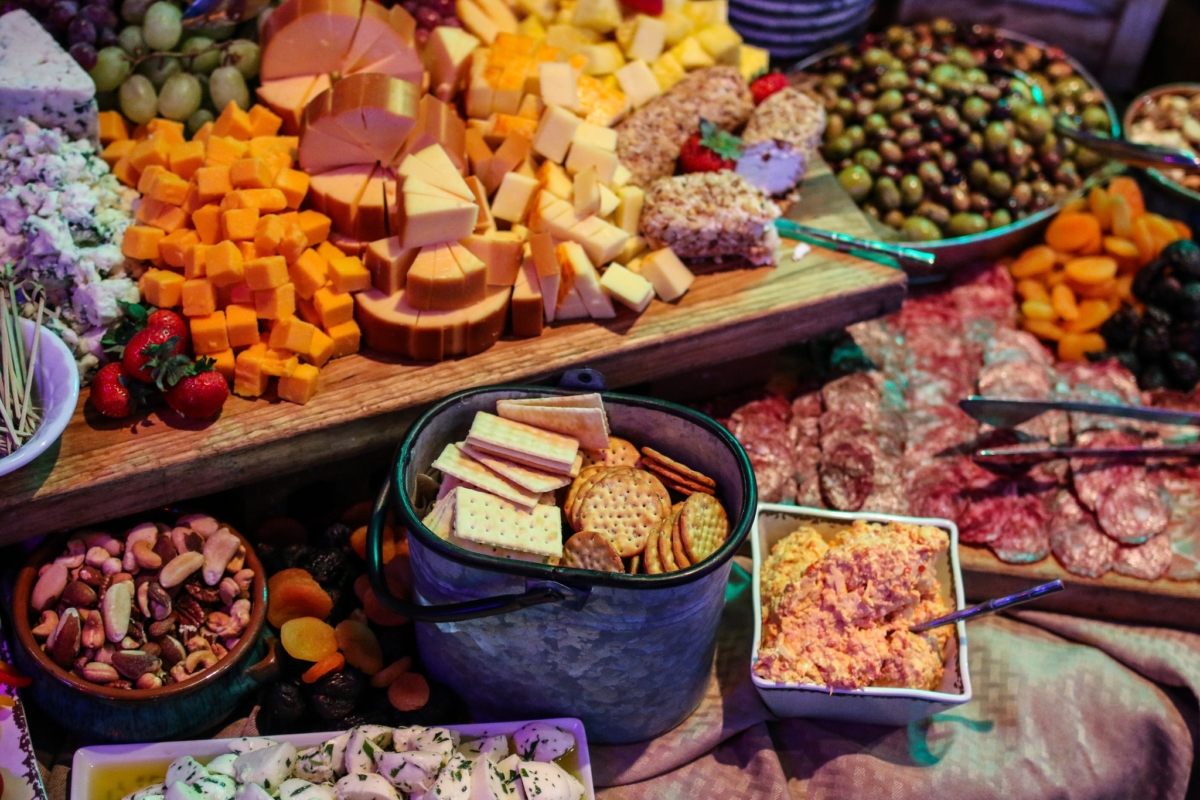 If you want an authentic bar where the locals hang out, Tin Roof is your spot. Here you'll find dive bar vibes, with local craft brews and live local bands.
This is a vibrant casual spot perfect for any night out. Originally opened as a place for local musicians to play and hang out when they weren't on stage.
Not much has changed with new music weekly and not many tourists around.
There are drink specials for you to enjoy almost every day of the week, and their full bar can handle cocktails, draft or bottle beer, specialty drinks, and shots.
Location: 1315 Dickerson Pike, Nashville, TN 37207
Von Elrod's Beer Hall + Kitchen
Located near First Tennessee Park, this is a unique drinkery in Nashville.
Von Elrod's Beer Hall + Kitchen brings a modern take on a German beer garden to Music City.
This is a beer drinkers heaven with all the best beer from local, other states, and even international breweries.
You'll find classic and eclectic styles; they truly have something for every taste.
This spacious venue in the heart of Nashville makes a perfect spot to enjoy German-inspired eats, along with a pint or two, any day of the week.
Location: 903 Main St, Nashville, TN 37206
Final Thoughts
The party never ends in Nashville, and any of these fun bars across the city are here to prove it.