Just because Nashville is well known for its BBQ and fried chicken, there are plenty of plant-based menus that are just as impressive. These vegetarian spots will change the way you view meatless meals.
The Best Vegetarian Restaurants In Nashville
Avo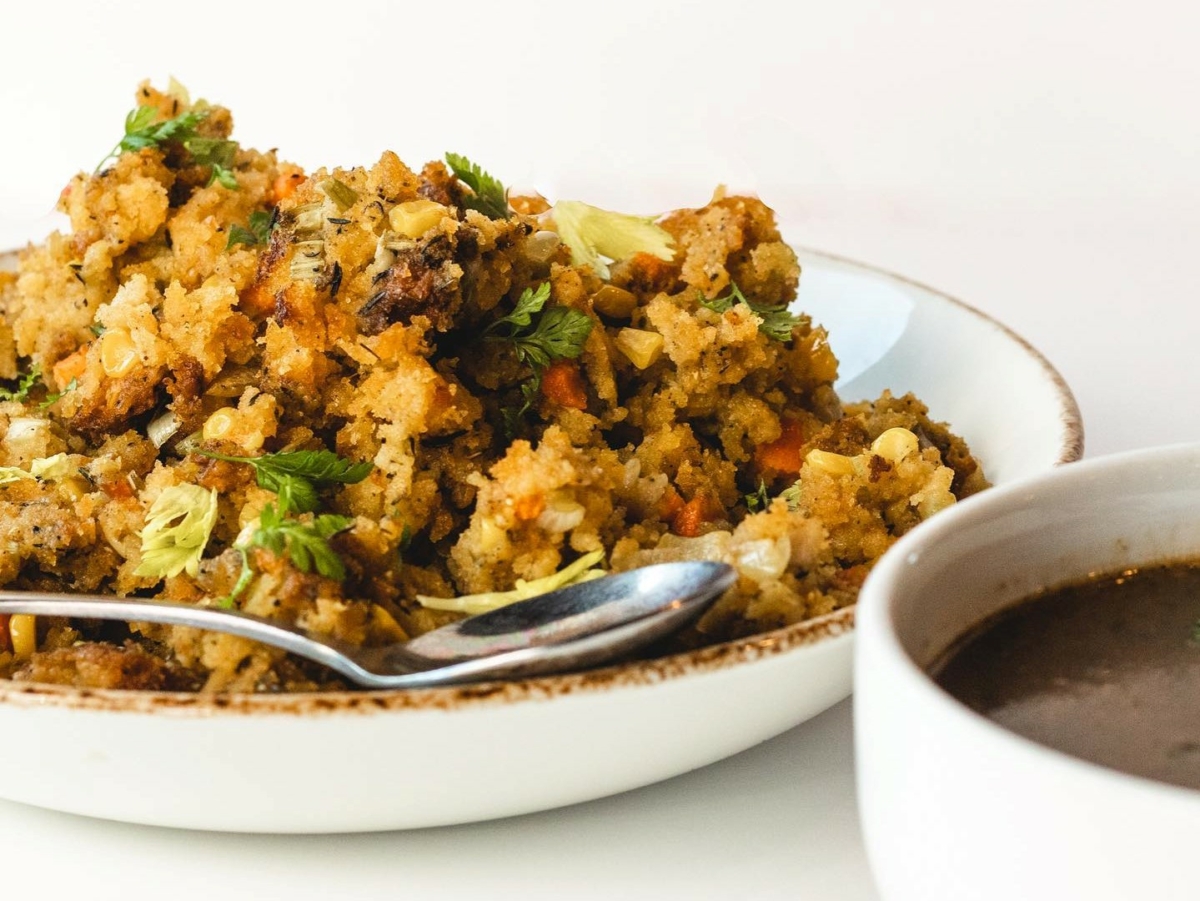 Enjoy a menu of not only locally sourced ingredients but one that's entirely plant-based too.
Perfect for vegans or vegetarians, Avo is a local Nashville restaurant that's changing the way you view plant-based cuisine.
This light-filled space doesn't only serve plant-based foods but craft cocktails, too, perfect for a unique night out.
Their mission is to produce approachable and delicious takes on plant-based food that offers a new and nourishing experience for customers.
Unlike just about any other restaurant in Nashville, Avo is perfect for a vegetarian meal.
Location: 4 City Ave #104, Nashville, TN 37209
Butcher + Bee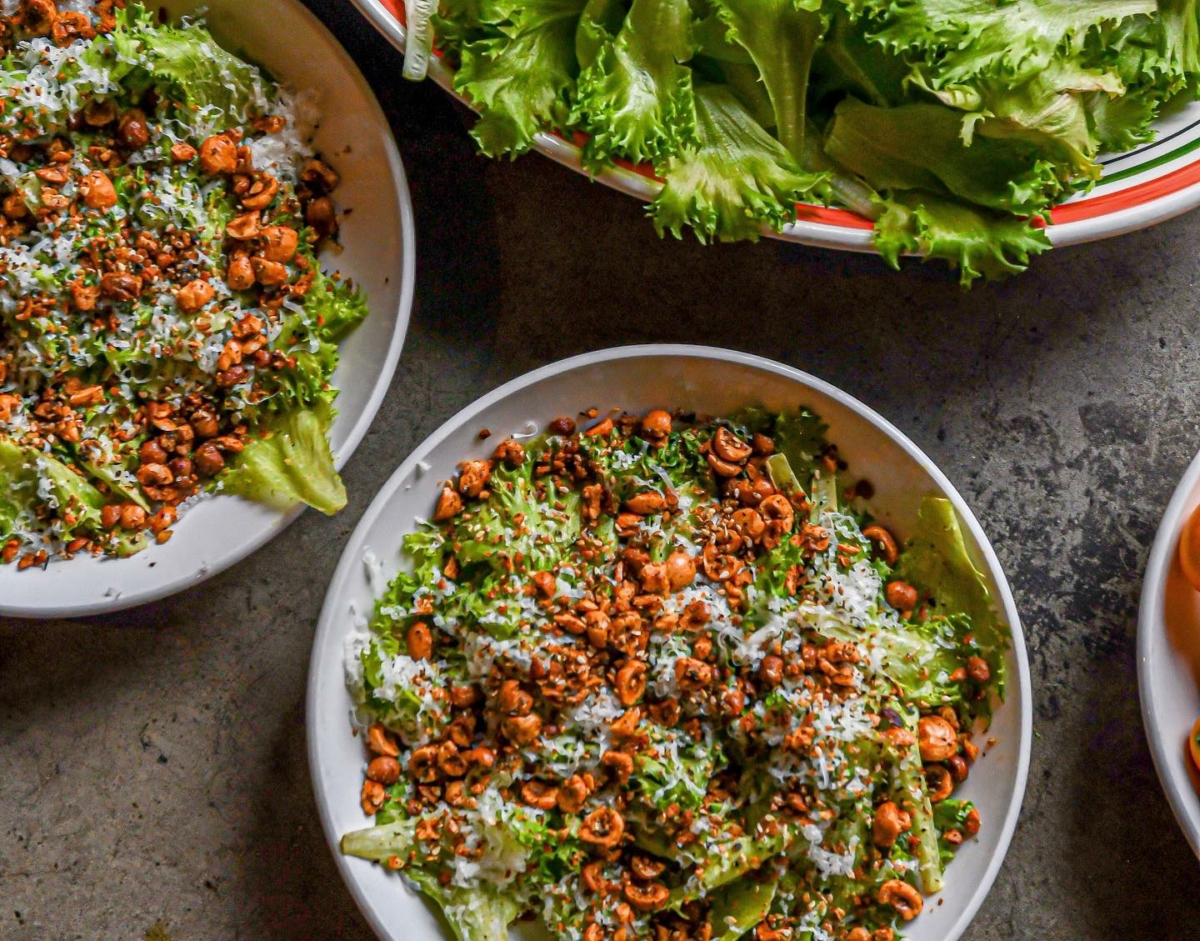 Find this popular eatery in both Charleston and Nashville, where they serve up inventive and locally-sourced eats.
Butcher + Bee offers a rotating menu where there are always new seasonal items to pick from, with an emphasis on plant-based items.
This restaurant isn't entirely vegetarian, so there are options for any dietary needs. These menu items air on the side of the familiar while using fresh and seasonal ingredients to create unforgettable plates.
Preparing what they call honest-to-goodness eats, the handpicked items in each of these dishes will impress just about anyone. For vegetarians with a flair, Butcher + Bee is a great option.
Location: 902 Main St, Nashville, TN 37206
Copper Branch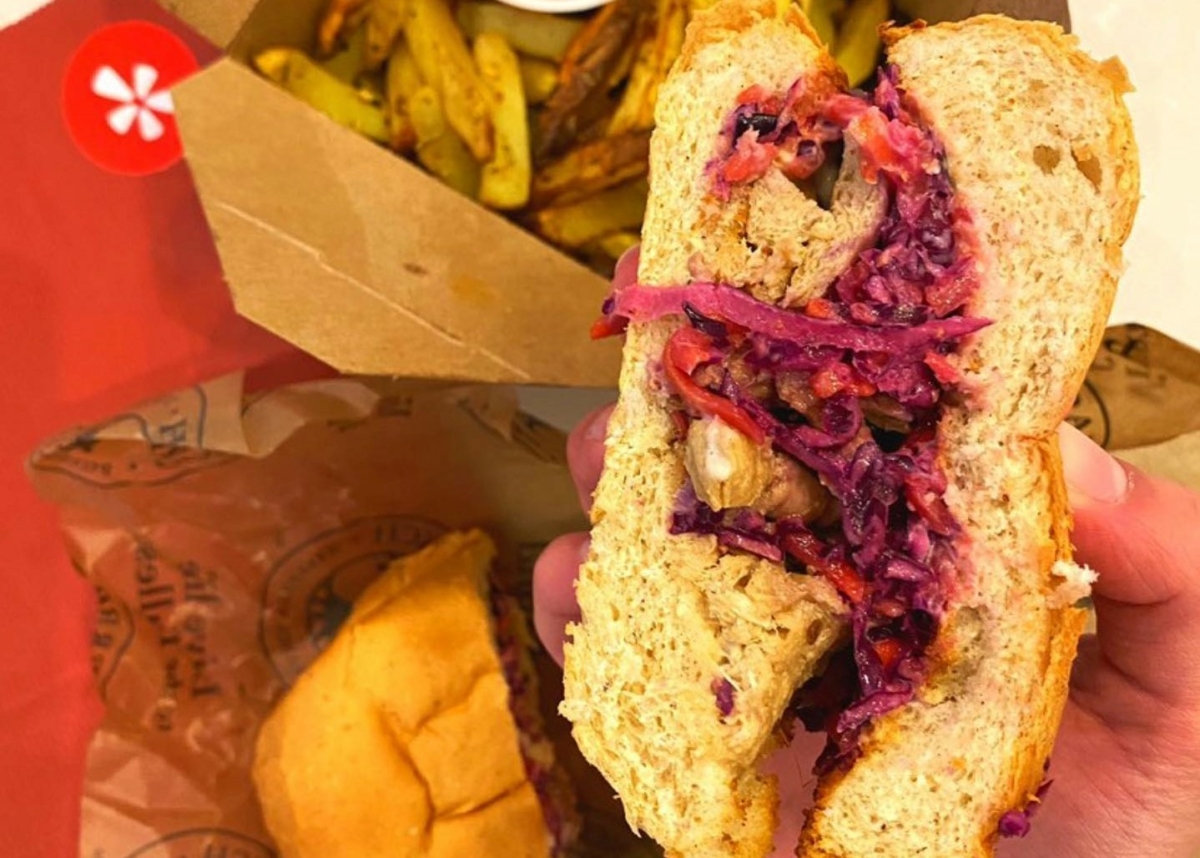 On Church Street, you'll find this Nashville restaurant dedicated to preparing and serving fresh and flavorful vegetarian and vegan eats.
Copper Branch is located in the heart of the downtown area, making it as convenient as it is delicious.
Enjoy their airy patio space or welcoming interior as you indulge in their plant-based menu. This award-winning space is known for more than just its vegan/vegetarian menu, however, as they feature live music and some of the best service in the city.
Branch out and taste the flavor combinations of this local veggie-centric spot, Copper Branch.
Location: 601 Church St, Nashville, TN 37219
Graze Nashville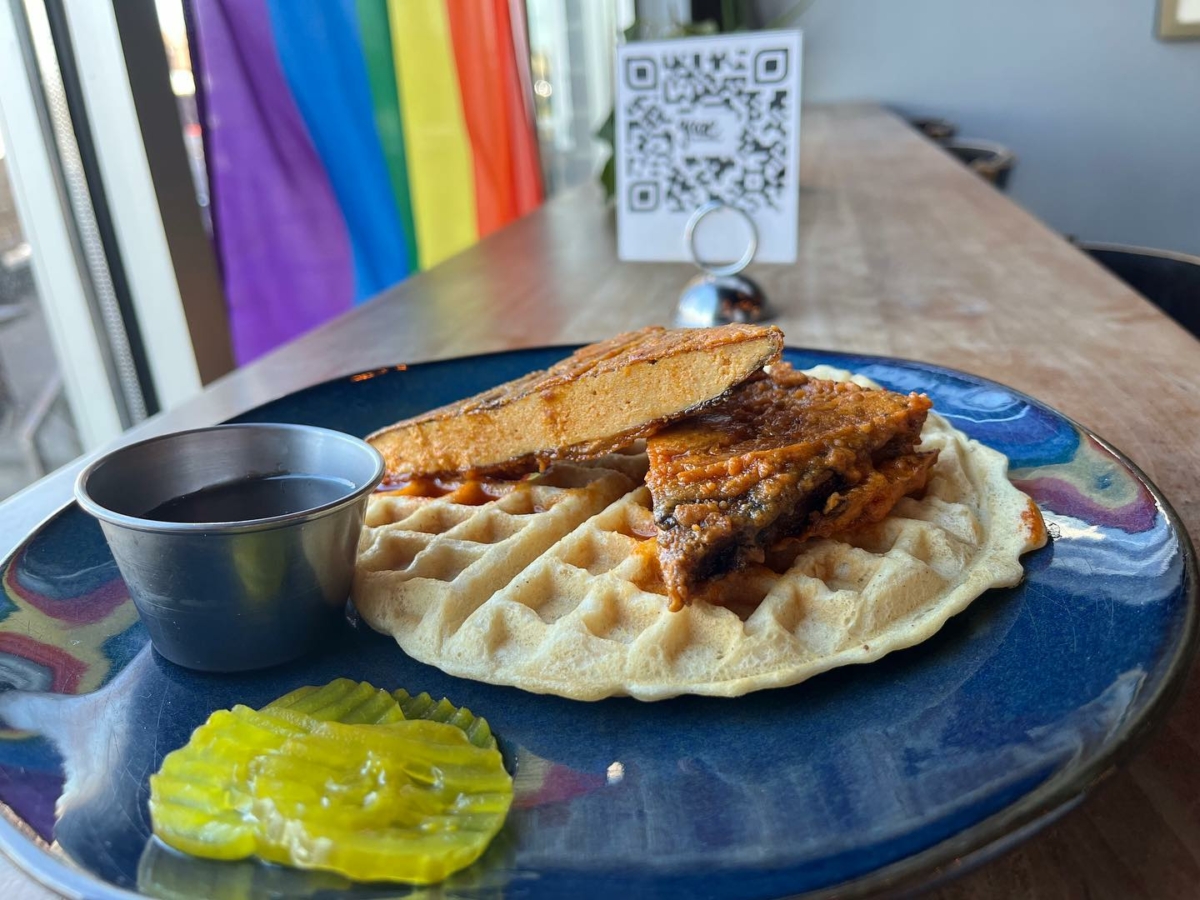 Here you'll find a more laid-back spot for vegan and vegetarian plates any time of day. Graze Nashville is open all week long to be your go-to plant-based bistro.
Start your day right with a meal packed full of vegetables and other plant-based eats. They've re-created your favorite dishes to remain the same flavorful eats, just without the traditional protein.
Whether you dine with them for breakfast, lunch, or dinner, plant-based is what this menu is all about and will be an approachable way to vegetarian and vegan options. Graze Nashville has everything you've been looking for.
Location: 1888 Eastland Ave, Nashville, TN 37206
Grins Vegetarian Cafe
Find this veggie-centric eatery on the Vanderbilt University campus. Grins Vegetarian Cafe just so happens to be Nashville's oldest vegetarian restaurant, along with being certified kosher.
The perfect place to grab a quick bite for breakfast or lunch, everything on this menu meets vegetarian standards and can even be added to the university's meal plan.
Enjoy sandwiches, salads, parfaits, pastries, and more from their delectable menu. No matter if you stop in to get the day started right or drop by for a mid-day meal; you'll be impressed by everything they have to offer.
This approachable vegetarian menu includes options for even the most novice plant-based eater. Grins Vegetarian Cafe is a staple and go-to for both the university and Music City.
Location: 2421 Vanderbilt Pl, Nashville, TN 37212
The Southern V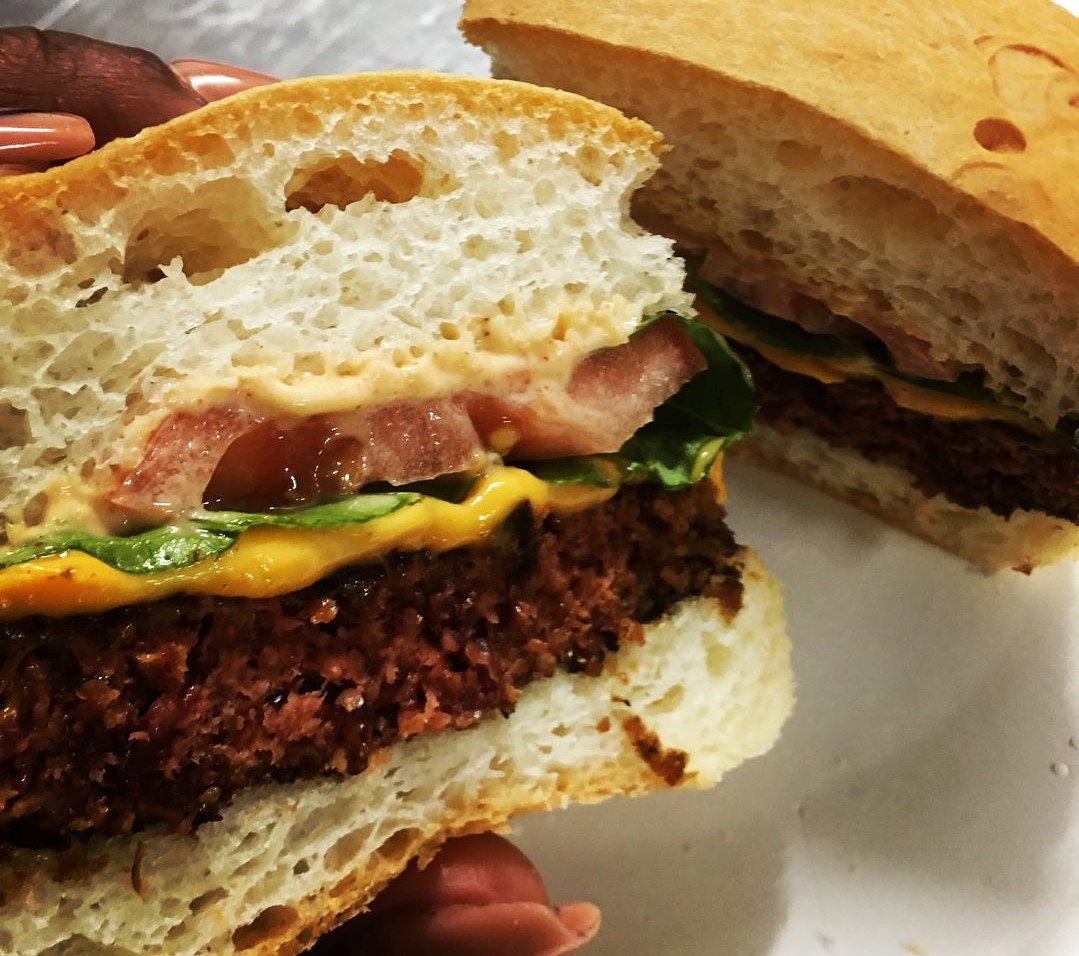 What happens when you cross vegan ingredients with classic southern cuisine? The Southern V is born. A 100% plant-based menu is what you'll find at this popular Nashville restaurant.
Fast and casual are ways you could describe this spot, but that doesn't mean the quality of the food isn't there.
You'll get to indulge in all your delicious comfort food favorites without even missing the original ingredients.
Everything here comes from homemade recipes that are just as flavorful as they are creative. You and your guests will be impressed with the plant-based selections served at The Southern V.
Location: 1200 Buchanan St, Nashville, TN 37208
Sunflower Cafe
Enjoy views of beautiful gardens while you indulge in one of the most extensive plant-based menus in the city of Nashville.
Sunflower Cafe is an impressive example of just how good plant-based food can be. Everything here is locally sourced and served in a cozy setting, so comforting you'll want to linger for hours.
They strive to serve nothing but delicious vegan food in an accessible and approachable way to allow novice eaters or more experienced diners to enjoy each and every meal.
They even offer daily specials, so the menu is constantly changing. Try something new, fresh, and vegan at the Sunflower Cafe.
Location: 2834 Azalea Pl, Nashville, TN 37204
True Food Kitchen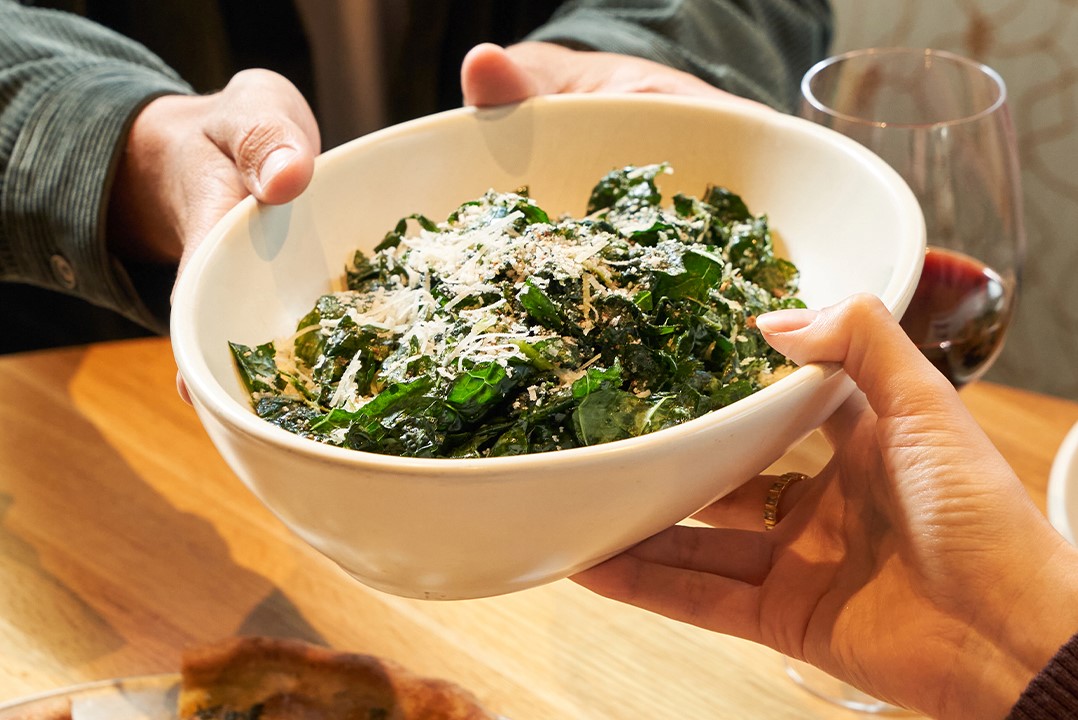 This chain restaurant has an outpost at Vertis Green Hill that's well worth experiencing.
True Food Kitchen highlights a menu that's rooted in nutritional science serving meals that are as delicious as they are balanced.
This is a relaxed spot, perfect for a leisurely lunch or a shared meal with a friend; along with the health-conscious fare, they even serve freshly crafted cocktails.
Here everything on the menu is made from sustainable and seasonal ingredients to prepare flavorful and healthy options.
They frequently offer new menu items, so check in every now and then to try something new. True Food Kitchen will impress you with its health-conscious, vegetable-forward dishes.
Location: 3996 Hillsboro Pike, Nashville, TN 37215
Vegelicious LLC
At the flagship location of this popular vegetable-based food spot, you'll find a collection of vegan plates perfect for any day of the week.
Vegelicious LLC prepares the best soul food representations out of entirely plant-based ingredients making classic comfort foods more accessible for people of all dietary restrictions.
From the first bite to the last crumb on the plate, you'll be impressed and delighted by the flavors they've created.
For over 20 years, they've been serving up some of the best vegetarian and vegan plates in Music City. These meals both taste good and will make you feel good, don't miss a stop at Vegelicious LLC.
Location: 513B Fisk St, Nashville, TN 37203
The Wild Cow

Here you'll find a casual and fun environment where you can indulge in meals made entirely from plant-based ingredients.
The Wild Cow creates both vegan and vegetarian plates, all prepared with homemade sauces and stocks for an elevated flavor.
These bold flavors will be so good you won't even notice you're missing out on animal products. Since 2009 their mission has been to prepare some of the most delicious and healthy food while also remaining cruelty-free.
These ingredients are almost always organic and local too. The Wild Cow is the perfect vegetarian restaurant that's dedicated to preparing delicious veggie-centric food.
Location: 1100 Fatherland St Ste 104 11/12, Nashville, TN 37206
Final Thoughts
Skip the meat and dine on plant-based meals. So good you won't even miss the traditional proteins.