Soft and warm, perfect with any topping from sweet to savory. Biscuits are a part of southern cuisine you won't want to miss out on, and these Nashville spots have you covered with the best biscuits in the city.
The Best Biscuits In Nashville
Biscuit Love Gulch
What originally started as a food truck has since grown into a local favorite for locally sourced Southern fare.
Biscuit Love Gulch is a staple for both breakfast and lunch, where they serve up some of the best biscuits and other homemade goodies you'll find in Nashville.
The interior is vibrant and lively, with a brick facade and a welcoming seating area. They have all your favorites, like breakfast sandwiches piled high onto the soft and fresh biscuits, even donuts created out of the same wonderful biscuit dough.
Biscuit Love Gulch is the only place you'll need for fresh hot biscuits.
Location: 917 Woodland St, Nashville, TN 37206
Biscuit Kitchen
A spin-off of Loveless Cafe, this is a popular Nashville go-to for delicious Southern-inspired cuisine.
Biscuit Kitchen includes a collection of the most popular dishes from the Loveless Cafe menu, all prepared to go either counter style or for takeout.
Grab a meal to go or enjoy the food right outside their restaurant in patio seating or picnic tables, perfect for a leisurely weekend meal.
Along with the handpicked items from the Loveless Cafe menu, you'll find their famous biscuits. A draw at both locations, these hot and fresh-baked buns from Biscuit Kitchen are the perfect addition to any meal.
Location: 8456 TN-100, Nashville, TN 37221
Kitchen Notes
Find this popular eatery within the Omni Nashville Hotel. Kitchen Notes creates an innovative menu from fresh local ingredients and utilizes a farm-to-table method of cooking.
They offer a vintage and comfortable interior that's also elevated for the perfect backdrop to any meal. This is a casual dining experience, but the food is far from ordinary, including the well-known biscuits.
Made from scratch just like the rest of their menu, these fresh and hot-baked soft biscuits make the perfect addition to any meal from Kitchen Notes.
Location: 250 Rep. John Lewis Way S, Nashville, TN 37203
The Loveless Cafe
The other half of the Biscuit Kitchen is already mentioned in this list; you'll get to enjoy a full range of Southern cooking from this popular location.
The Loveless Cafe is bringing real Southern food to Nashville, and they've been well-known for their biscuits since about 1951.
For over 65 years, they've started early each morning to craft up some of the best homestyle cooking in the city.
The famous sought-after biscuits are served with each meal all day long, so no matter if you come in for breakfast, lunch, or dinner, you'll get a taste of these mouthwatering baked goods.
Location: 8400 TN-100, Nashville, TN 37221
Maple Street Biscuit Co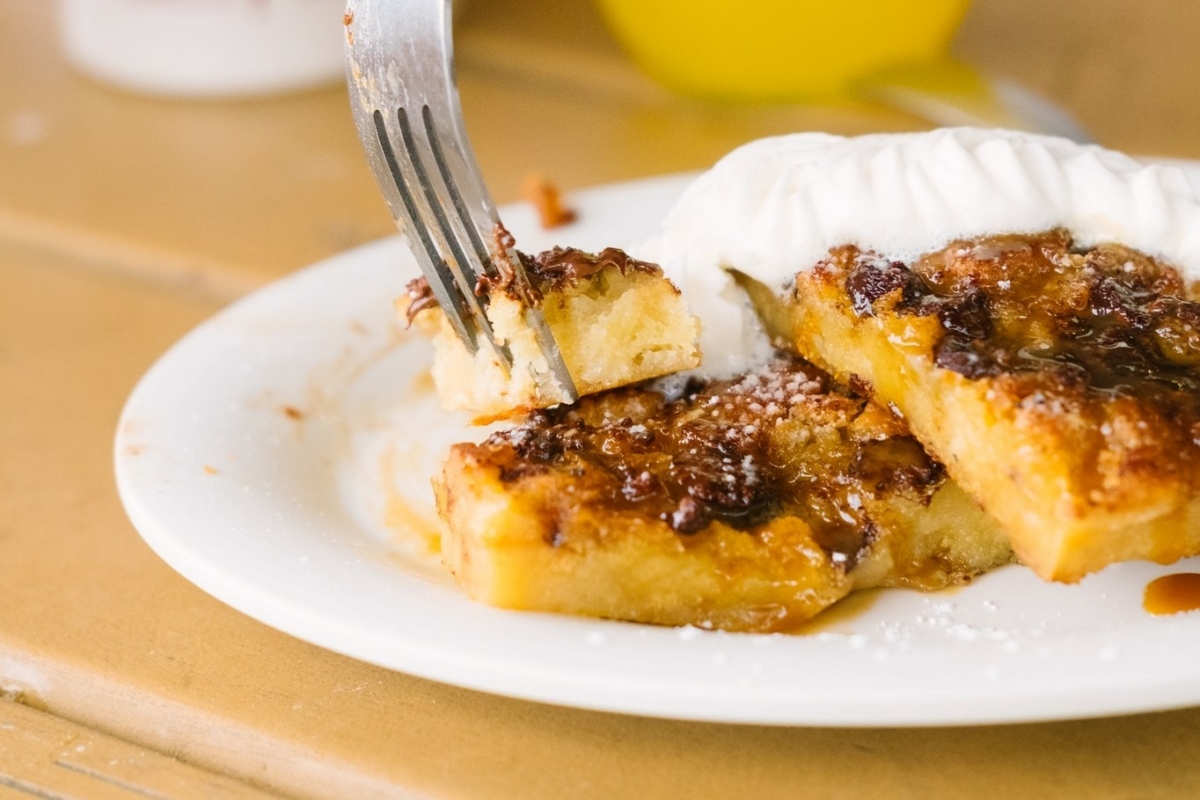 Fresh southern comfort food is available right in Nashville; you'll get to indulge in these plates all day long.
Maple Street Biscuit Co serves up your favorite soft biscuits along with scratch-made comfort food with a twist.
This restaurant chain originated in Florida and has since moved into multiple other Southern locations to bring traditional plates and authentic eats to states all across the south.
While they offer a full menu of favorites, their biscuit sandwiches are the most popular menu item. Forget your boring breakfast or dinner; the meals and biscuits at Maple Street Biscuit Co will hit the spot every time.
Location: 2407 8th Ave S Ste 105, Nashville, TN 37204
Milk + Honey

Here you'll find a trendy coffee shop that also features homemade desserts and other baked goods.
Milk + Honey is the perfect breakfast and lunch spot in Nashville for a range of menu items, including classic homestyle biscuits.
Baked fresh each day, you'll have the option to indulge in their super famous buttermilk biscuits served with either local honey or fresh homemade honey butter.
Open from 6-3 every day of the week; it's the perfect place for a quick breakfast before work or a nice mid-day meal.
No matter when you decide to visit, you'll be impressed with these super-famous biscuits from Milk + Honey.
Location: 214 11th Ave S, Nashville, TN 37203
Monell's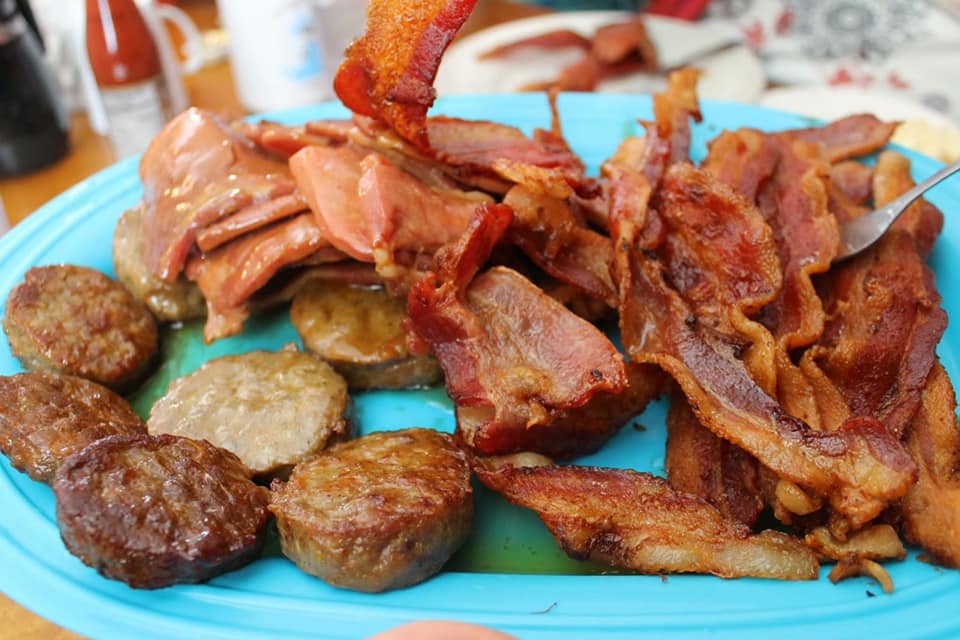 With two locations in Nashville, they're well-loved and even voted as one of the local favorites in the city. Monell's Nashville was originally built in 1905, giving it some major history in the city.
Their rustic Germantown location remains the most popular, but their offshoot offers some of the same delicious cuisines.
Each year they celebrate Oktoberfest, but you won't need to wait until then to enjoy their fresh-baked and popular biscuits.
They offer a set menu each week, so every day of the week, you'll know exactly what's available, but you'll never have to miss out on the biscuits because those are served as a side with each entrée.
Monell's is a classic Nashville restaurant for Southern-inspired staples like their biscuits.
Location: 1235 6th Ave N, Nashville, TN 37203
The Nashville Biscuit House
This tiny diner is well-known as a go-to for lunch and breakfast specials inspired by classic homestyle cuisine.
The Nashville Biscuit House is a well-known spot for its drive-in window and the classic meals served.
Down-home eats are what you'll find on this menu, including their famous and fresh-baked biscuits.
While this no-frills space is definitely more relaxed and laid-back than some on this list, they cut no corners when it comes to food, and their biscuits are one menu item that shouldn't be overlooked.
The Nashville Biscuit House is a well-known and loved spot for delicious cooking.
Location: 805 Gallatin Ave, Nashville, TN 37206
Rise Biscuits Donuts + Righteous Chicken
Just like the name states, this Nashville eatery is well-known for its biscuits, donuts, and delicious chicken dishes.
Rise Biscuits, Donuts + Righteous Chicken is a one-stop shop for all your favorite home-cooked meals with an emphasis on the nearly-famous biscuits.
While Nashville isn't the only place you can indulge in this restaurant chain, it's a great place to get a taste of their meals.
Designed to be a quick-service restaurant, you won't have to wait long for these delicious hot biscuits and other Southern fare. Rise Biscuits Donuts + Righteous Chicken is one chain you won't want to miss out on.
Location: 153 Rep John Lewis Way S, Nashville, TN 37219
Yeast Nashville
While this menu contains mostly coffee and sweets, other notable baked goods also make their mark.
Yeast Nashville is home to the only kolache in the city; however, the traditional southern biscuits should also catch your attention.
While they offer a brick-and-mortar location, you'll also find Yeast in a mobile food truck that makes it's way around to some of the most popular areas in Nashville.
While their kolaches are a biscuit wrapped around sausage, their soft and crumbly fresh-baked biscuits are just as wonderful.
No matter what way you decide to indulge in these fresh baked goods from Yeast Nashville, you won't be disappointed.
Location: 805 Woodland St #300, Nashville, TN 37206
Final Thoughts
Biscuits are a staple of southern cuisine, along with hot chicken and smoked meats. When you need the best biscuits to go along with any meal, these are the spots in Nashville you should be checking out.